My kids have a perfect dental history. They've never had a cavity and always get rave reviews from the dentist...and, it has absolutely NOTHING to do with me! I am possibly the worst parent ever about making my kids brush.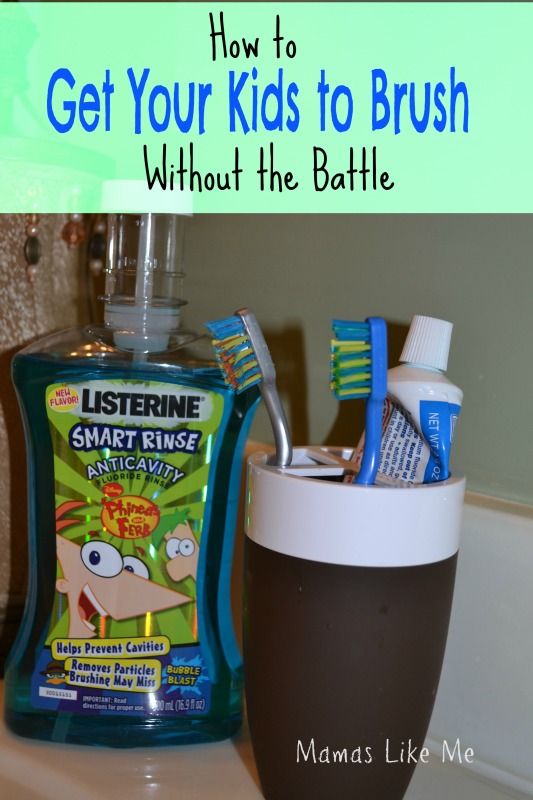 When they were little, I would brush their teeth while they were in the bath (sort of a "let's get all this hygiene stuff out of the way at once" thing). Then, as they got older I helped them while I was brushing so they could use me as a model. We also took turns brushing and, when they were grumpy, I would sing songs while we brushed. But then, life got chaotic and brushing became more of a chore - for me!
The truth is that even though I KNOW how important dental hygiene is, I hate battling them to brush long enough or getting them to let me check them when they're done. Actually, the biggest issue right now is that I just plain FORGET! Somewhere between cleaning butts and cooking meals, their poor little teeth get forgotten...but NO MORE! I finally got motivated to get them organized.
Our plan is simple - much simpler than most other creative ones, but it works for us.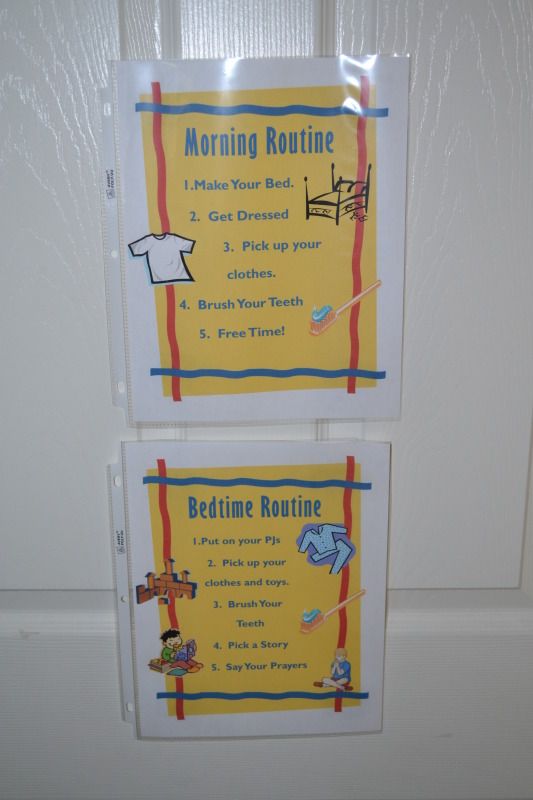 I typed up a simple "Morning Routine" and "Bedtime Routine" sign using Publisher, printed them out, stuck them in sheet protectors, and stuck them on their doors. These things are like GOLD! My kids are obsessed with completing all the tasks on their routine lists and the pictures mean that even my Preschooler can do it independently. I don't even have to bribe them or remind them. Of course, it's only been two weeks so I'm sure this will change.
If you're looking for a more advanced Morning Routine card system, I love the one from
I Can Teach My Child
. The problem with it, for us, is that we have a toddler who would love to take those magnetic cards and scatter them all over the house. So, right now, we need something in one piece and boring enough for him to ignore :)
In addition to our new charts, I received this bottle of Smart Rinse for my boys to try out! They love it! It's blue and it tastes like bubble gum. Of course, for me, there's much more to love:
It helps prevent cavities by clearing away particles that brushing alone can miss.
It kills bad breath
It's alcohol free
It tints those nasty food particles so your kids can see what they're missing in the sink.
It's fun!! (which means I don't have to battle them to use it!)
And, perhaps the coolest feature is the automatic measuring. Just squeeze the bottle to get the rinse into the cap.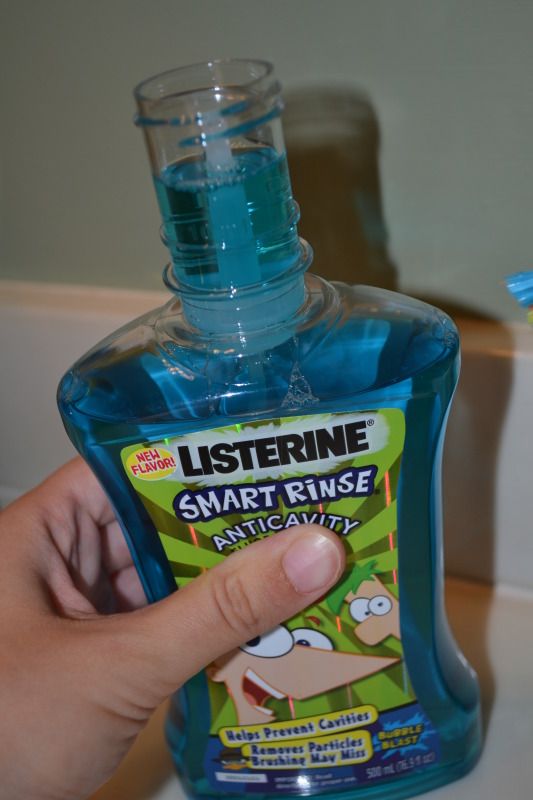 And then let go. The rinse will drain back into the bottle leaving you with 10mL for your child to pour into a cup and rinse with. It's perfect and I love that my kids can do it on their own!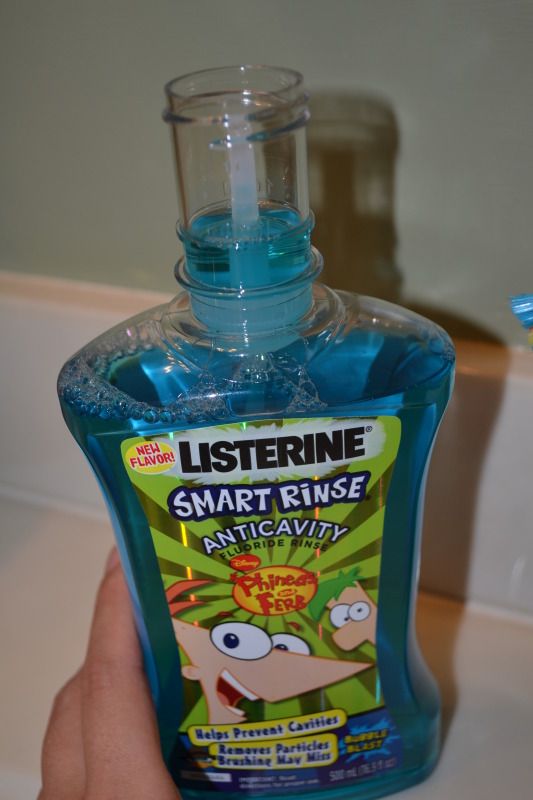 The nice people at Listerine have given us two full-size bottle of Smart Rinse for two lucky readers to try out. To enter, just use the Rafflecopter form below!
a Rafflecopter giveaway