This is a classic activity that entertains kids of all ages! I'm always amazed that the simplest of activities are always the most fun for my daycare crew.
1. Hunt for the perfect rock outside.
2. Paint your new pet rock. We used washable paints.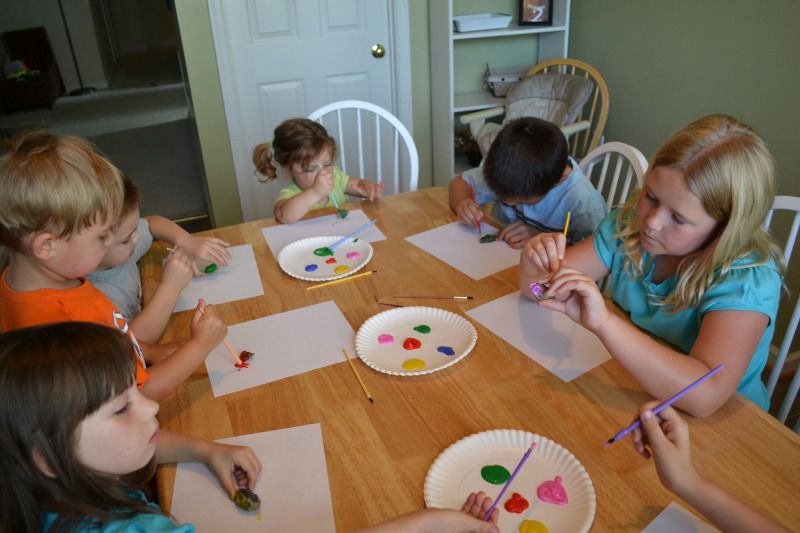 4. Decorate. We used pom ball noses and googly eyes.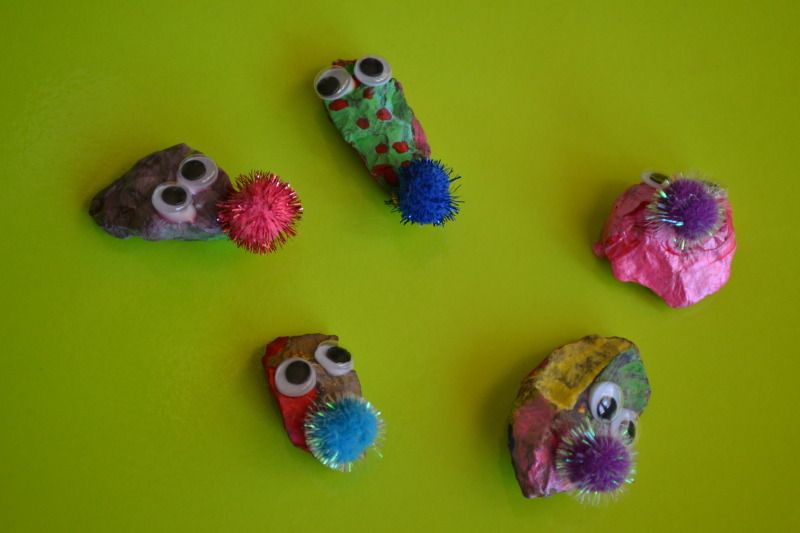 5. The older kids had fun during naptime using old boxes and craft materials to make "homes" for their new pets.
*You could also incorporate literacy activities by having older children write stories and journal entries about what they did with their pets. My Kindergartener made signs for his pet's home and wrote in his journal about his pet's day.
These little rocks kept them entertained ALL DAY LONG! It was wonderful :)
Thanks for stopping by! I'd love to hear from you in the comments and have you join us back again!
Want more ideas for spending time with your kids? Be sure to follow us on our NEW Facebook or Pinterest pages and sign up for emails to keep up with all the latest crafts, activities, and kid-friendly recipes!