Today, we tried out our popcorn painting again to create these adorable Mother's Day cards. The kids love painting with popcorn, partly because it's like working with stamps and partly because they get to eat the leftover popcorn. I love the effect the popcorn made for our flowers.
For this craft, we used:
Popcorn
Washable Paints
Construction Paper in various colors
Markers
Glue
Paper Plates
To prep for this activity
: I popped popcorn and put various "flower" colors of pain on paper plates.
1. I gave each child a 1/2 sheet of construction paper and a handful of popcorn.
2. The kids used the popcorn to stamp their papers with various colors and then ate the rest of the popcorn while we waiting for their papers to dry.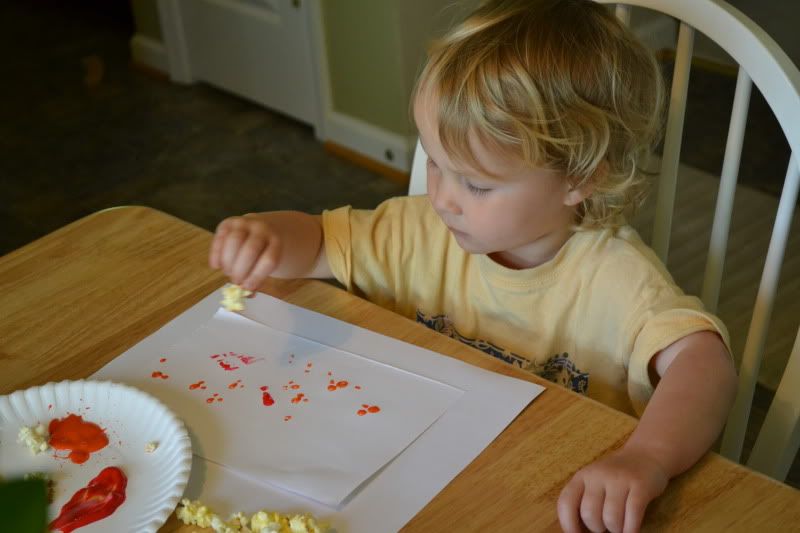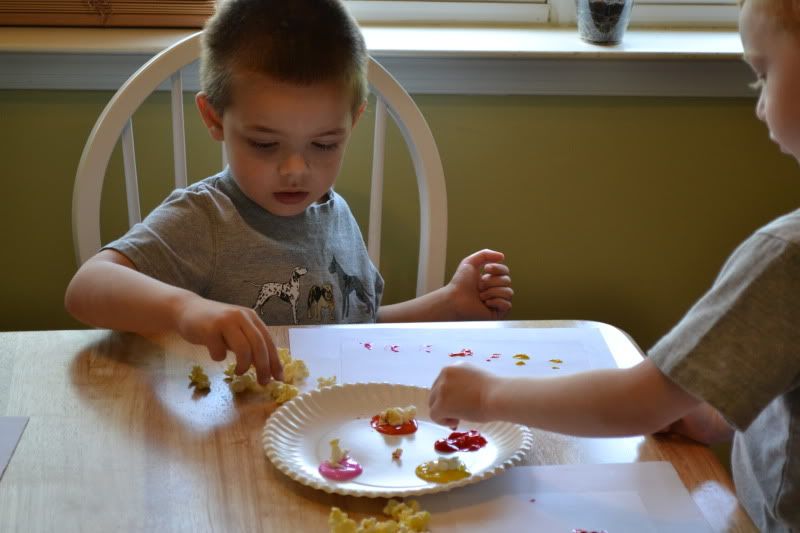 3. Once they finished drying we mounted them on construction paper folded in half for their Mother's Day cards. Then, we used the markers to write: "I love you 'bunches'" on the front of the card. Inside, the kids wrote why they loved their Mommies and what made them special.
We put our cards inside these canvas bags that we made earlier in the week. I got the idea from Pinterest and I was so pleased with how the handprint flowers turned out. I bought the bags in 3-packs from Michael's for about $10 and we used large bottles of puffy paint. When doing the handprints, make sure that you re-apply the paint with each print. For my daycare kids with siblings, we did one child's handprint flower on the front and their sibling's handprint flower on the back.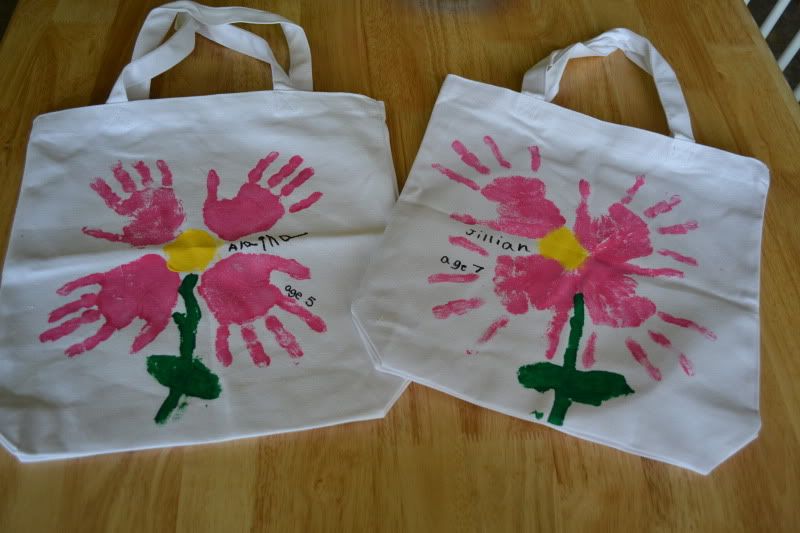 All in all, they made adorable Mother's Day gifts :)
Thanks for stopping by! I'd love to hear from you in the comments and have you join us back again!
Want more ideas for spending time with your kids? Be sure to follow us on our NEW Facebook or Pinterest pages and sign up for emails to keep up with all the latest crafts, activities, and kid-friendly recipes!