For the past few years, we have made these adorable Handprint Spring Chicks and they are always a hit with the kids. And, let's be honest, what parent doesn't love a craft that includes their little one's hands? I know they're always the ones that I hold on to!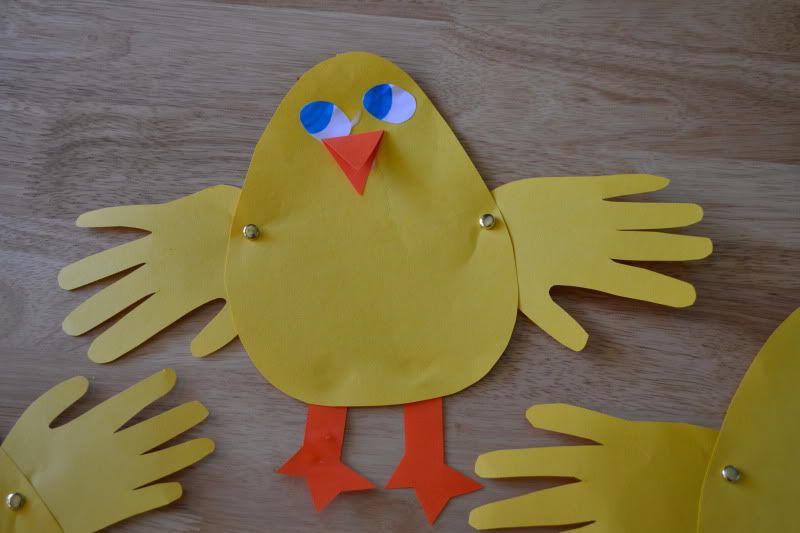 For this craft, we used:
Orange, Yellow, and white construction paper
Markers
2 brads for each chick
Scissors
Glue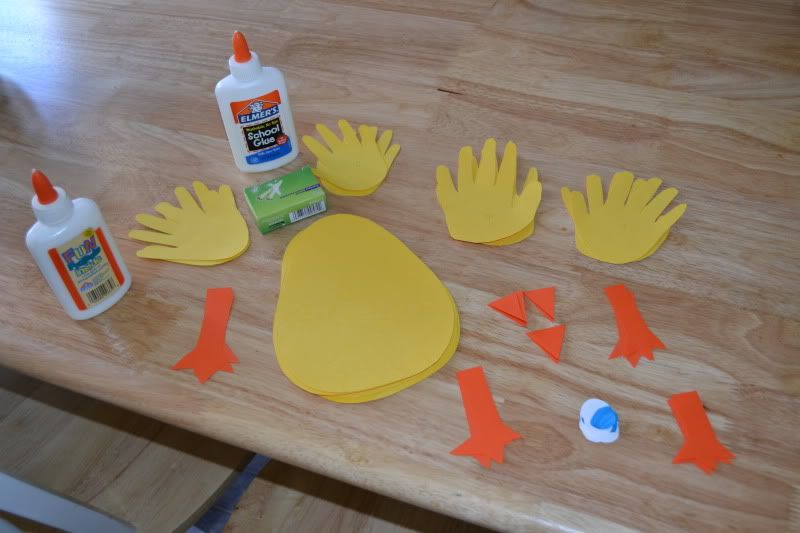 To prep for this activity, I free-handed a yellow egg shape for each child, two orange feet, an orange beak, and two white circles for the eyes. For the beak, I folded the orange paper in half and cut out a triangle so the beak would open up. I also traced each child's hands on yellow paper.
1. This is one of those activities where your older kids can cut out the egg shapes to get some fine-motor and scissor practice, while you cut out the feet and hands. Have each child choose a color or their eyes and color the pupil of the eye as shown. (All of our kids chose blue.)
2. After all the pieces are cut out, let the kids glue their faces and feet onto the chicks.
3. Have an adult attach the handprints as wing to the sides of the chick using brads. Sometimes it is easier to poke a hole into each piece of paper before attaching them with the brad.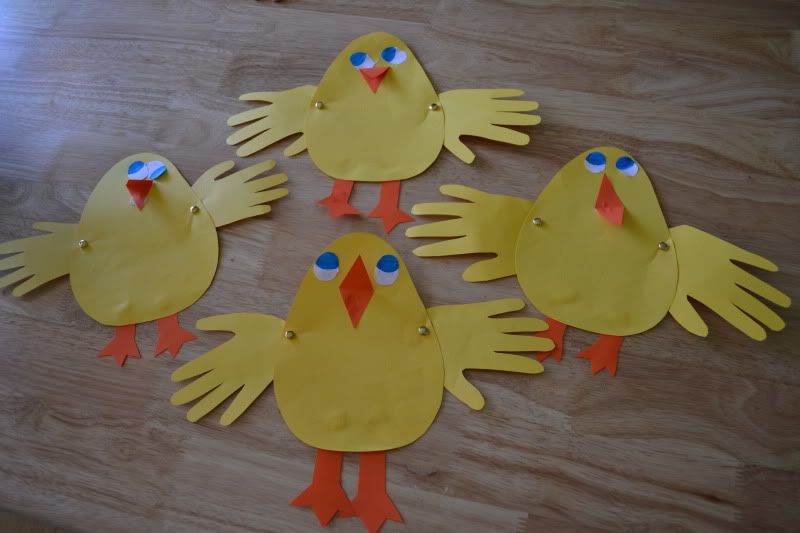 The kids were so excited to have their chicks flap their wings! We used the chicks during our reading of
Five Little Chicks
by Nancy Tafuri. This is an adorable preschool book about a mother hen and her five little chicks. They go around the farm looking for food and finally the mother hen leads them to the cornfield. The book uses simple language and rhyme to keep the kids' interest. The story ends with all the chicks cuddling up to their mom for a rest, making it a great before nap story!