For one of Big Brother's Kindergarten projects, he was asked to create a rainbow using as many materials and as much creativity as possible. He really enjoyed breaking into the craft supplies and pulling out as many different color supplies as he could find.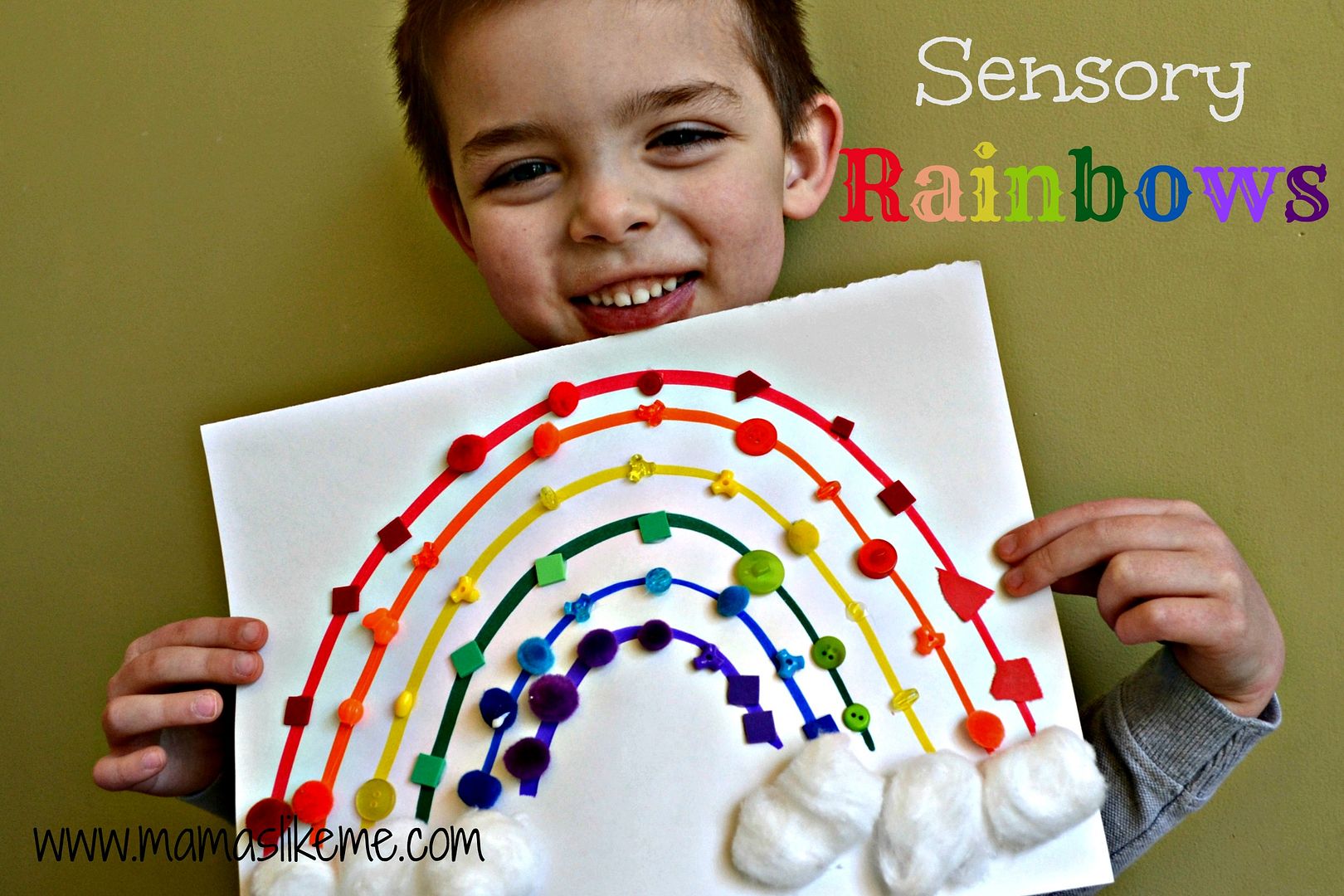 His rainbow ended up including:
Yarn
Pipe Cleaners
Buttons
Sequins
Glitter
Glitter glue
Pom Balls
Markers
Googly Eyes
Foam numbers
Felt
Ribbon
Beads
Shells....
Of course, as soon as the other kids saw his, they wanted to make one, too! I'm sure this will be one of our projects this week :) And, what a great way for the little ones to get some sensory experience with all the different textures in the craft materials!!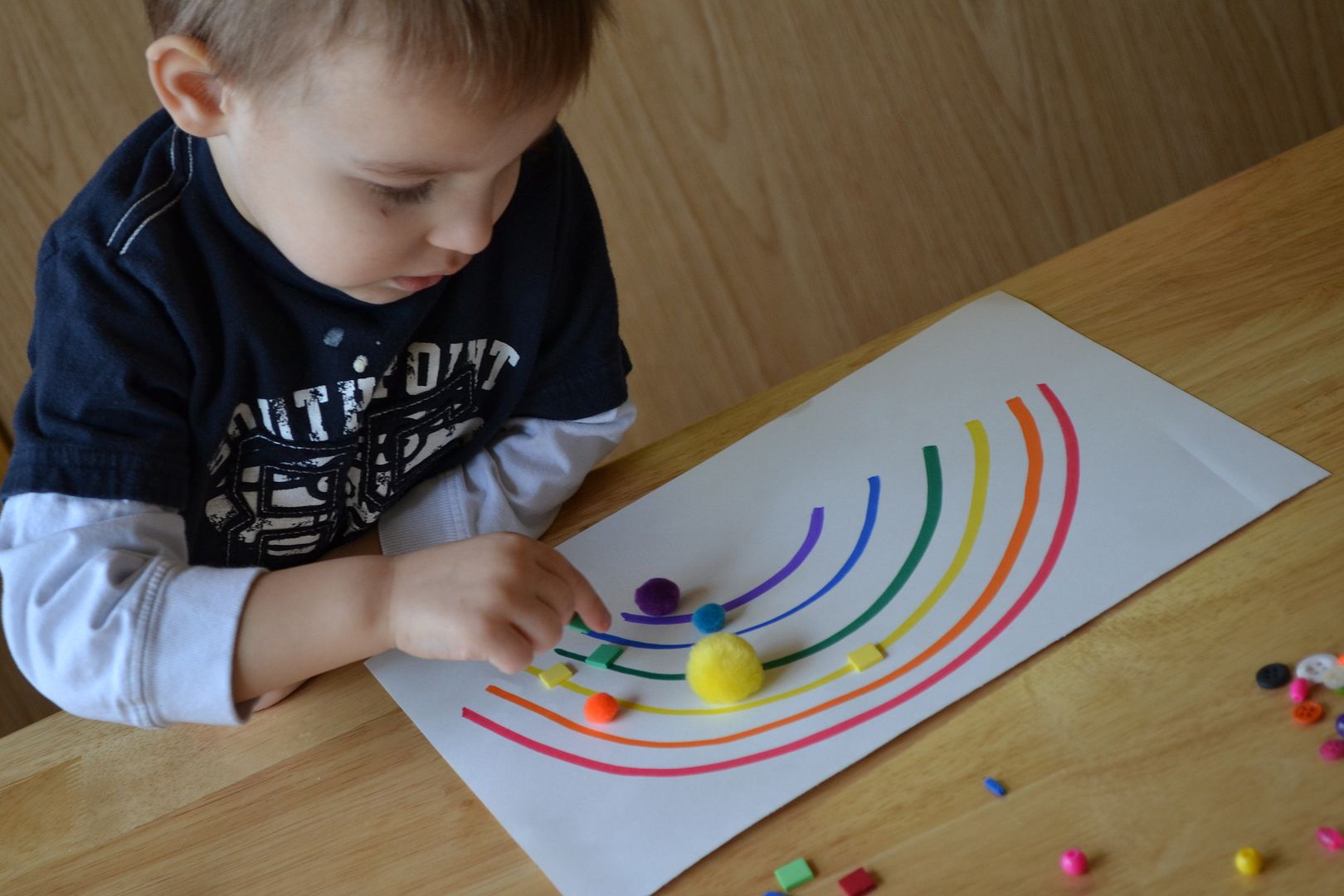 Thanks for stopping by! I'd love to hear from you in the comments and have you join us back again!
Want more ideas for spending time with your kids? Be sure to follow us on our NEW
Facebook
or
Pinterest
pages and
sign up for emails
to keep up with all the latest crafts, activities, and kid-friendly recipes!