This post contains referral and affiliate links.  This is not a sponsored post.  Signing up using these links will not cost you anything, but will help to support this site.  Thanks in advance for your support!
Seven years ago, I left teaching to stay home to raise my kids.  It was a choice I made knowing that there would be sacrifices.  We don't take large vacations every year.  We don't drive fancy cars and we save money any way we can.  That means that even though it's March, my husband and I are already budgeting for Christmas and birthdays, and lately we've really been rocking the Swagbucks!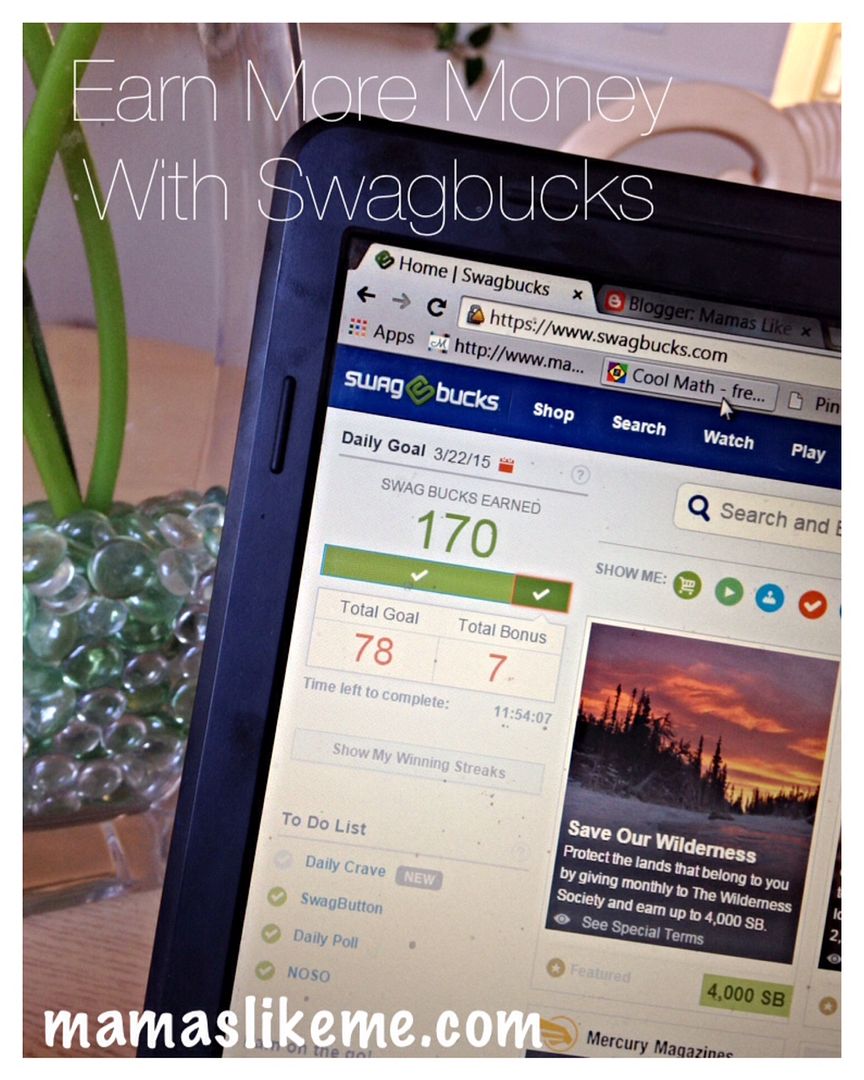 Chances are if you're looking for ways to save money for your family, you've come across
Swagbucks
. Maybe you read a blog about how people are paying for vacations, earning gift cards, or paying down debt with Swagbucks. Maybe you signed up for an account and never used it. Let me inspire you to visit that account again and show you how you can easily earn them without spending a ton of time on your laptop.  Seriously, this is free money that everyone should be taking advantage of!