For Christmas, my 2-year-old got this
Color Bug Catchers Game
and it has sparked his love for all things insects. We are reading lots of books on insects and spiders and he is having a great time exploring all the different types of insects. I quickly tossed together this Exploration Bin for him one morning and was thrilled with how much he enjoyed using it.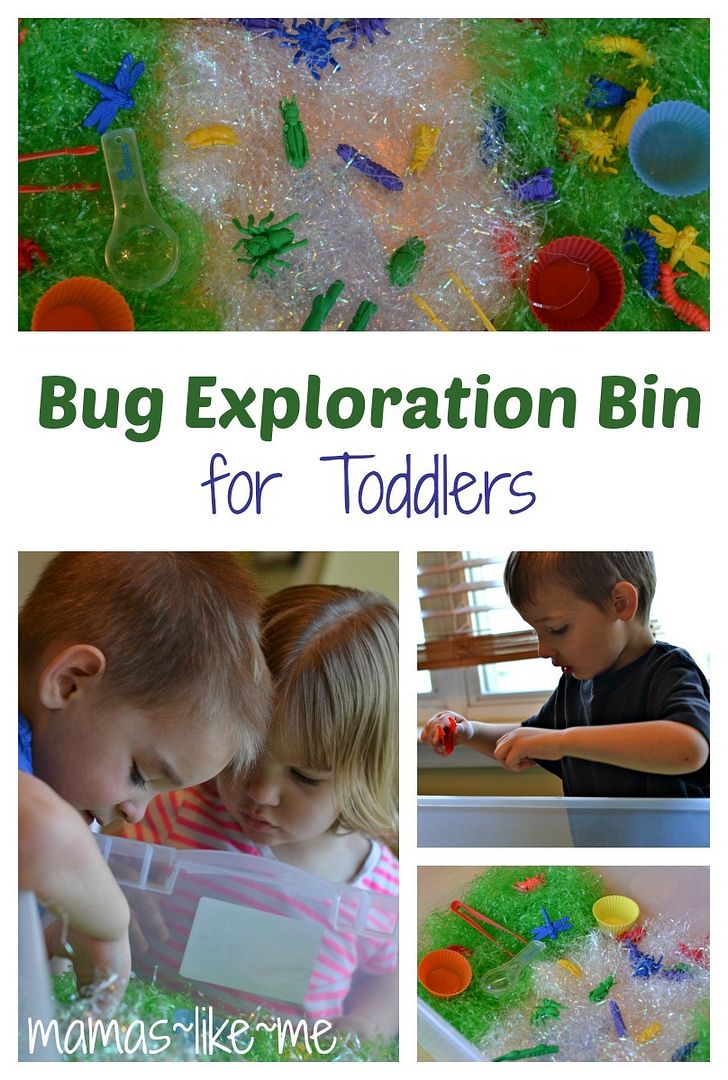 I know we can't be the only ones that save our Easter grass?! My mother likes to call me "cheap", but I prefer "frugal" and "prepared". Our leftover Easter grass made the perfect filler for this simple bin. I also added in some colorful
silicone baking cups
, a few
magnifying glasses
, our bug sorting kit, and some
extra child-size tweezers
.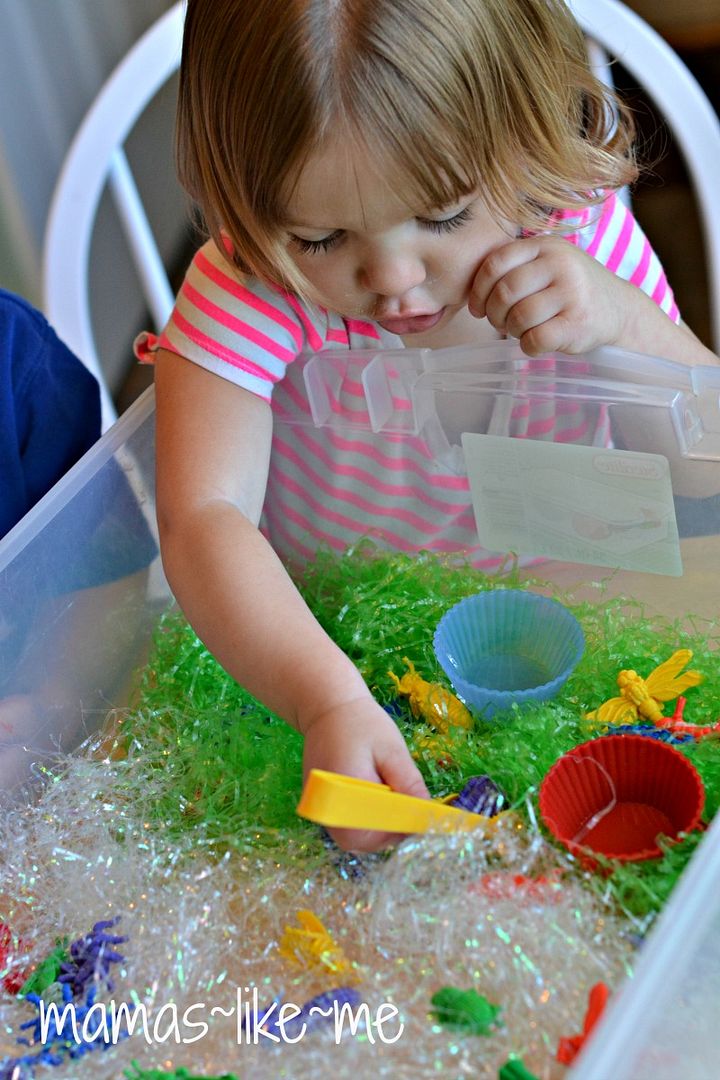 The kids had a blast digging through the grass and hiding the bugs from each other. They asked each other to find specific bugs or specific colors. They also had fun just pulling the grass apart and covering up the insects and spiders.
The magnifying glasses were a huge hit and helped the kids really focus on the details in this bug kit. You can really see their legs and antennae, not to mention how detailed the wings and the segments on their bodies look! Amazing! It took some convincing, but I finally managed to get my 2-year-old to hold his magnifying glass closer to his insect than his eye, but hey, all's fair in the name of scientific exploration!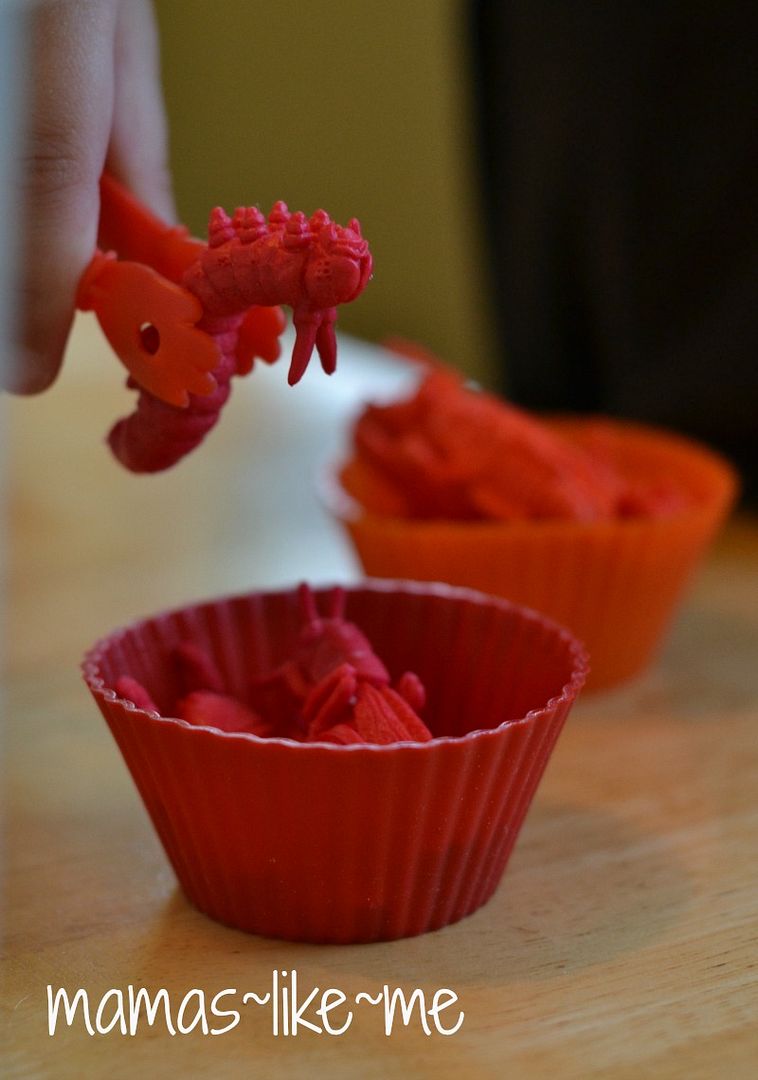 The kids took turn sorting the bugs by color and matching them to their
silicone baking cups
, which they decided were their "homes". Then, they each collected some insects and began some small world play with their new pets. They spent most of the morning hopping grasshoppers through the sensory bin and flying dragonflies over head. Eventually, they used the grass to make spider webs and then we tossed them all back in to save for another day. I love when an activity sparks their imagination!
You may also like these bug activities: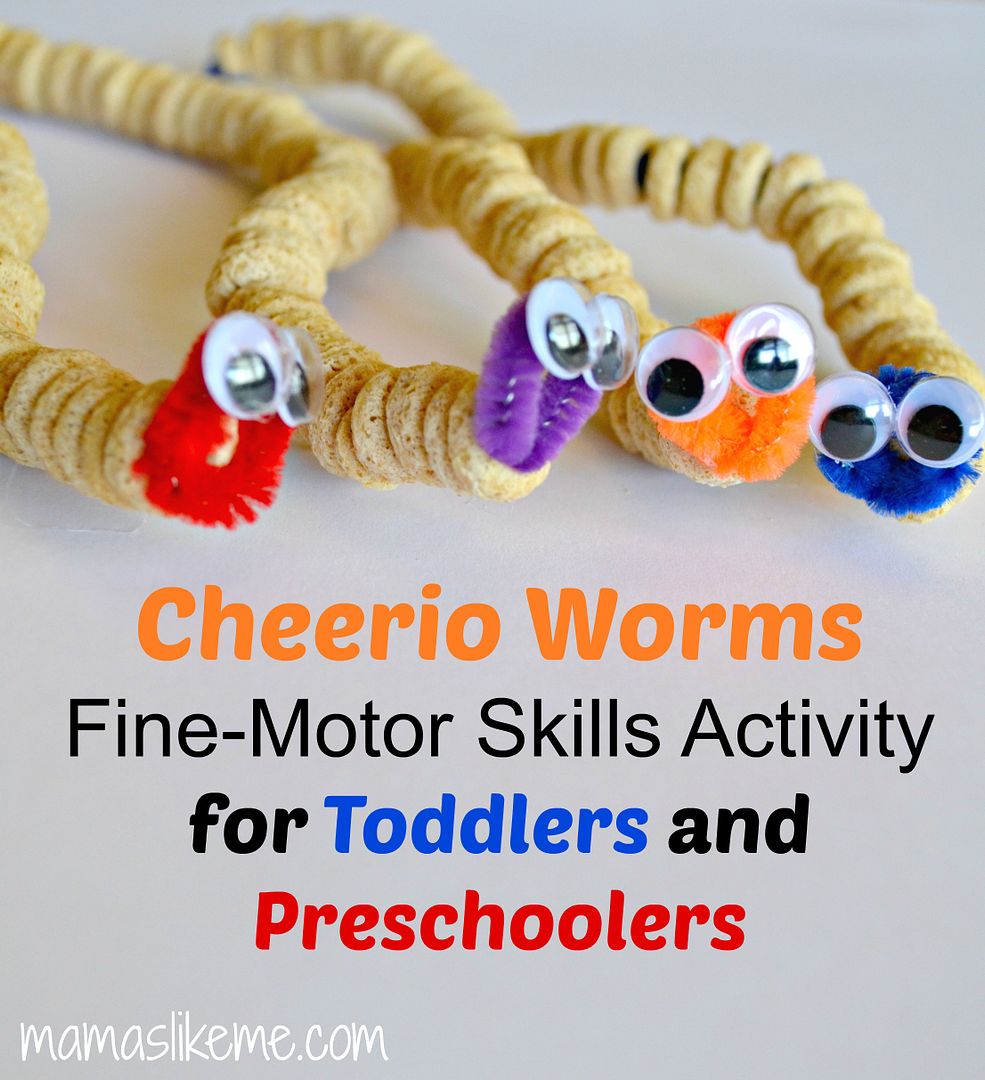 Want more ideas for spending time with your kids? Be sure to follow us on our
Facebook
or
Pinterest
pages and
sign up for emails
to keep up with all the latest crafts, activities, and kid-friendly recipes!
Thanks for stopping by! I'd love to hear from you in the comments and have you join us back again! You can find more ideas for
Bug Activities
on our Pinterest Boards.