The past few months, I've been making more
invitations to play
for the kids and I'm so pleased with the difference it's made in their enthusiasm. It's amazing how simple it is to put these trays together and how effective it is at sparking their curiosity. We had so much fun working with this Name Creation Station to practice recognizing and forming the letters in our names. In fact, we had so much fun that I forgot to take pictures of the kids until we were almost through!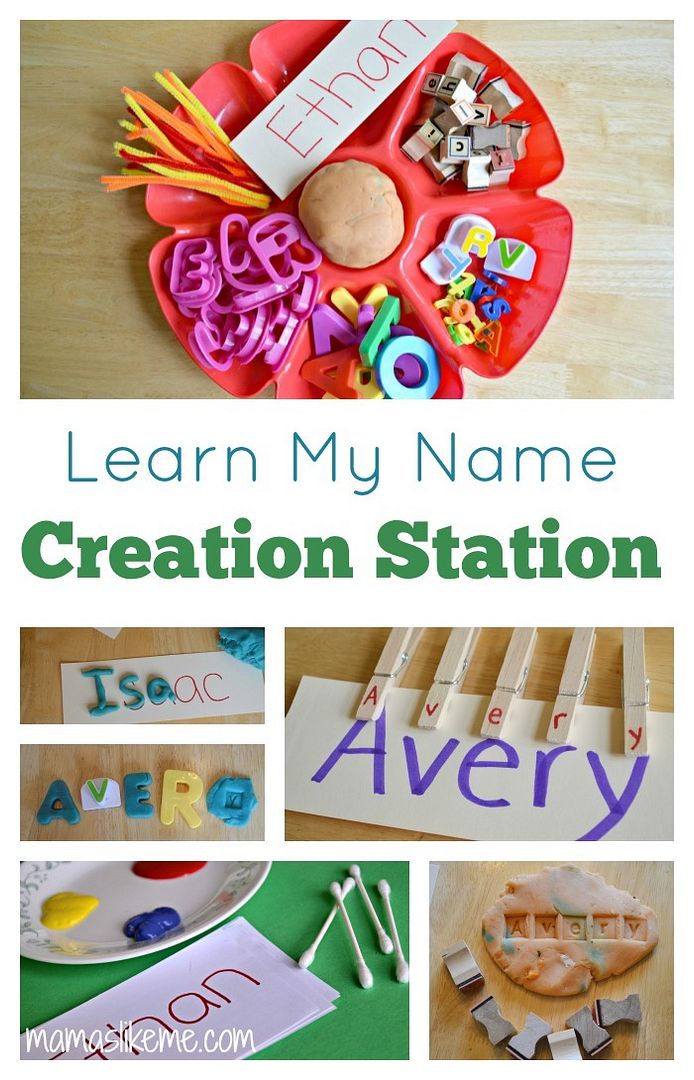 In our Creation Station I included: (affiliate links are provided for your convenience)
Alphabet Stamps
Fuzzy Sticks from
craftprojectideas.com
Magnetic Letters
Names written on
Word Strips Sentence Strips
ABC Cookie Cutter Set
Our
Orange Spice Play Dough
Later, we also used our name strips with:
Clothespins
Q-tips
Washable Kids Paint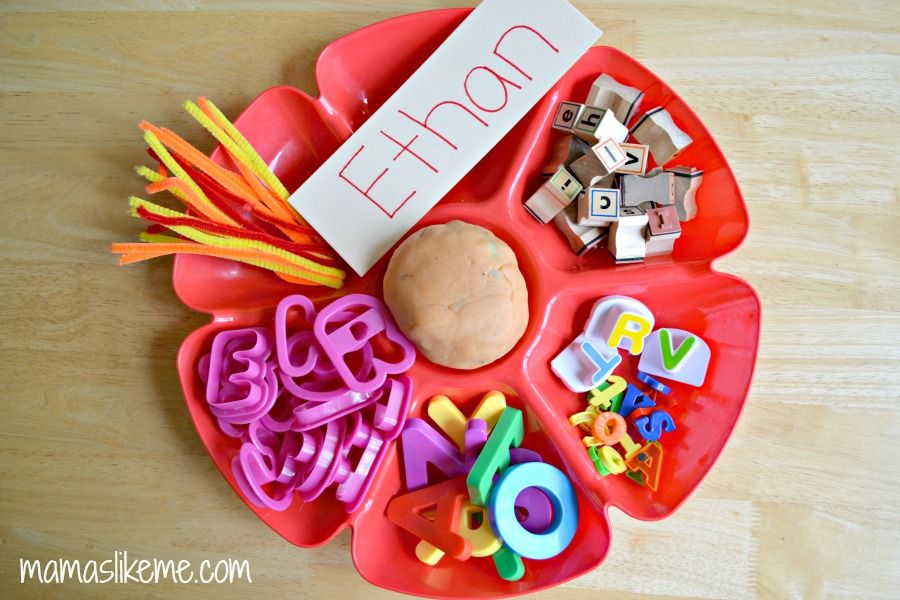 The kids worked on their names by:
Rolling out play dough snakes and tracing them over the name strips.
Creating letters out of play dough using the letter cookie cutters.
Matching their magnetic letters to the letters on their strips.
Clipping their clothespins to the matching letters.
Tracing the letters with pipe cleaners.
Stamping their names in play dough.
Cutting their name strips to make Name Puzzles.
Tracing the letters with Q-tips dipped in paint or paint dabbers .