Over the past year, my kids have really enjoyed exploring different types of
sensory doughs and bins
. At first, I was so nervous to experiment with my own. I assumed there must be some recipe I had to follow to make the perfect dough. Over the last few months, though, I've discovered that most sensory dough recipes must come from a mom looking in her pantry and bathroom cabinets thinking, "how am I going to keep these kids occupied today?". At least, I know that's where most of mine come from. So, without further adieu, here is my "recipe" for Valentine Sensory Dough. It makes more of a kinetic sand/moon dough than a traditional play dough and my kids LOVED it!
My number one rule for this dough was to use things I had on hand and wanted to use up. The basic dough consists of:
2 cups
Baking Soda
(1 small box)
1/2 cup scented lotion (I used two small bottles from my bathroom)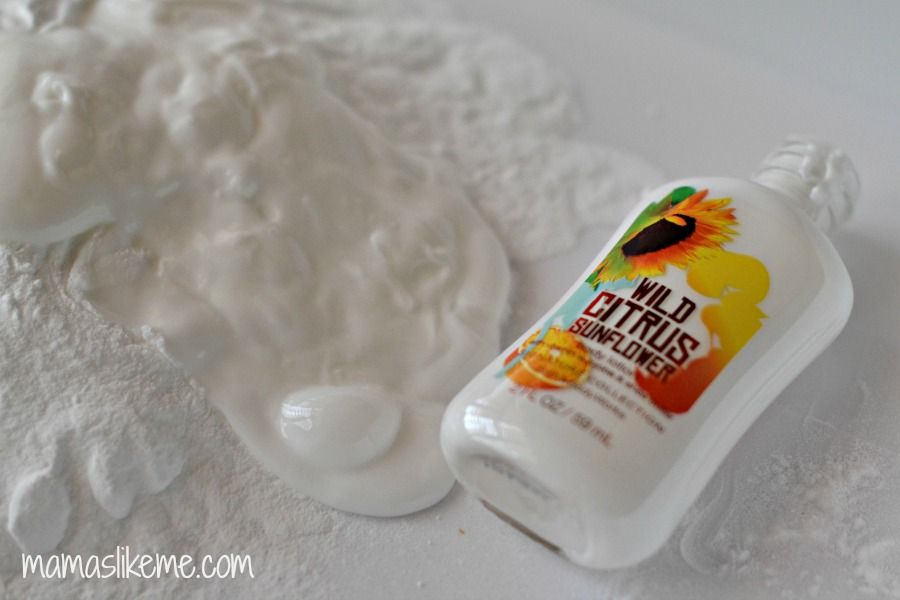 Once I got the consistency I wanted, I found that I had just a
tiny
bit of shaving cream left over from our
Snow
Paint
, so I squirted that in. My dough was too sticky, so I dumped in a bit of cornstarch. Neither of these are necessary, but I wanted you to see that it's perfectly okay to add other elements to make your dough dryer or more moist. I finished off with a squirt of red Tempera paint to give us a fabulous pink shade!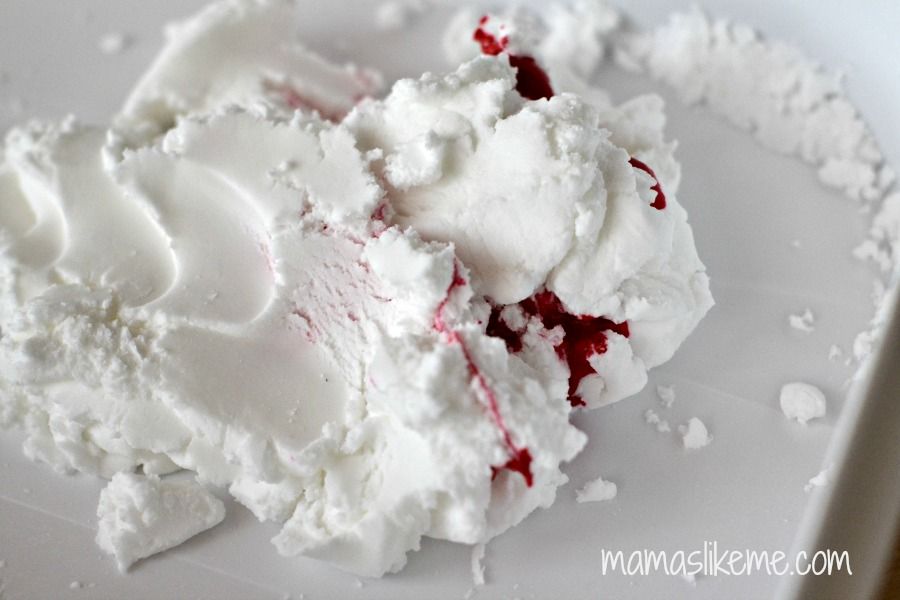 To get the kids started, I set up a Valentine Invitation to play with:
Foam Hearts
Heart Cookie Cutter Set
Plastic Buttons courtesy of
craftprojectideas.com
Plastic Gems courtesy of
craftprojectideas.com
(These were fabulous for our Jake and the Neverland Pirates Party!)
Scoops and Tweezers from the
Fine Motor Tool Set
My kids could not wait to get their hands on this dough. They loved that it crumbled like our
snow dough
and
sand dough recipes
. They began hiding gems in the dough and smashing them down.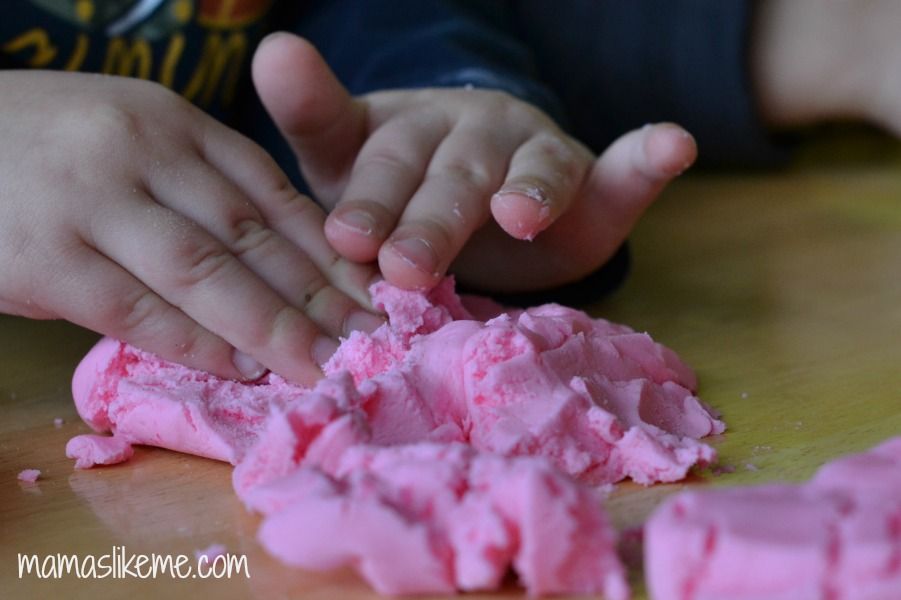 We made heart shapes cookies and decorated them with the foam hearts and gems.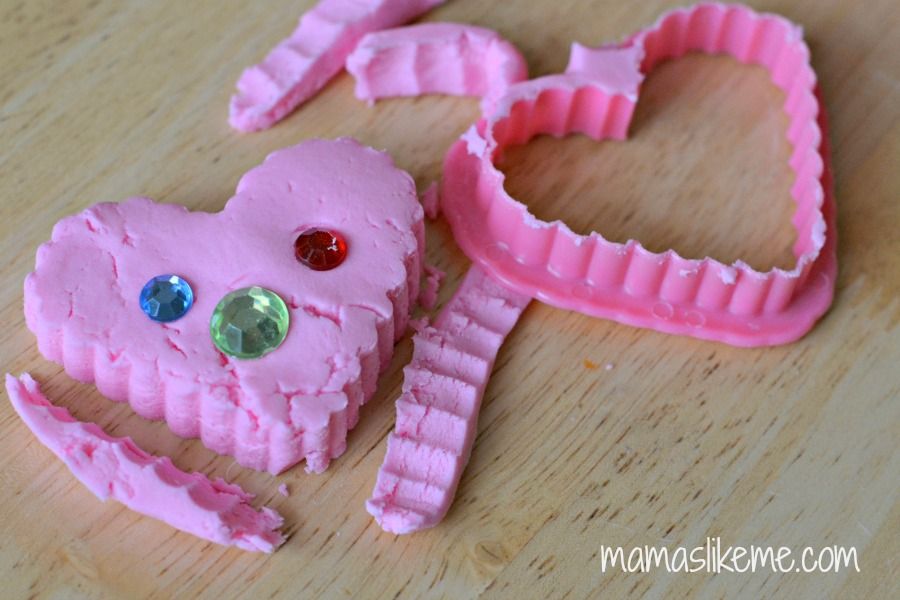 After awhile the kids grabbed the scoops and started making balls out of the dough. The also grabbed some plastic measuring cups that come with the Children's Ibuprophen and packed the dough into those.
Some tips:
Use a sensory bin for the kids to play in - I let them work on the table since there were more kids, but clean-up would definitely be easier on a plastic table cloth or in a bin.
Store in a plastic bag when you're finished and add more lotion if it dries out a bit.
Dump the messy gems, buttons, and foam shapes into a colander or strainer and rinse to get the dough off. We washed ours and they're ready for crafting again.