Want more ideas for spending time with your kids? Be sure to follow us on our
Facebook
or
Pinterest
pages and
sign up for emails
to keep up with all the latest crafts, activities, and kid-friendly recipes!
I love doing crafts with the kids to help work on shapes and colors. They love to create and they don't realize that we're really reviewing lots of information while developing fine motor skills. The holidays give us lots of excuses for crafting like our
Shape Witches
,
Shape Trees
and our
Shape Vehicles
. These snowman puppets were so much fun for the kids and we were able to use them later in the day for story time!
For our puppets, we used:
White Paper Lunch Bags
Black, brown, and orange construction paper
Buttons, Googly eyes, and foam stickers courtesy of
craftprojectideas.com
Felt - various colors
Scissors
Glue
Before we began, I cut the basic shapes that we would need for our puppets. The kids helped identify each color and shape that I was making.
Each child needs:
1 large black square (hat)
1 long rectangle (brim of the hat)
2 long brown rectangles (arms)
1-2 small brown rectangles ("hands")
1 orange triangle (nose)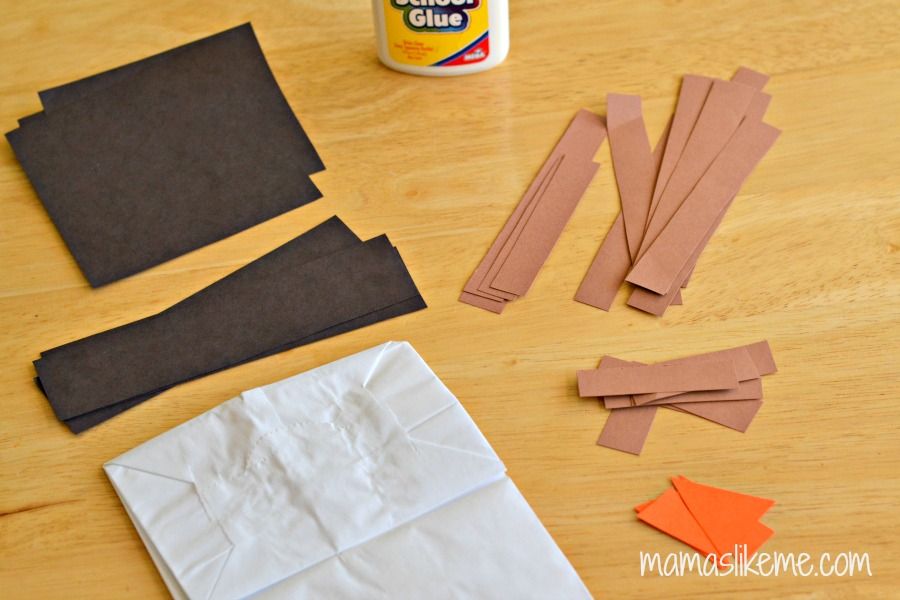 After identifying each shape, we got to work creating our snowmen. For the glue we used a paintbrush instead of a glue bottle, which made it easier for the little kids to craft.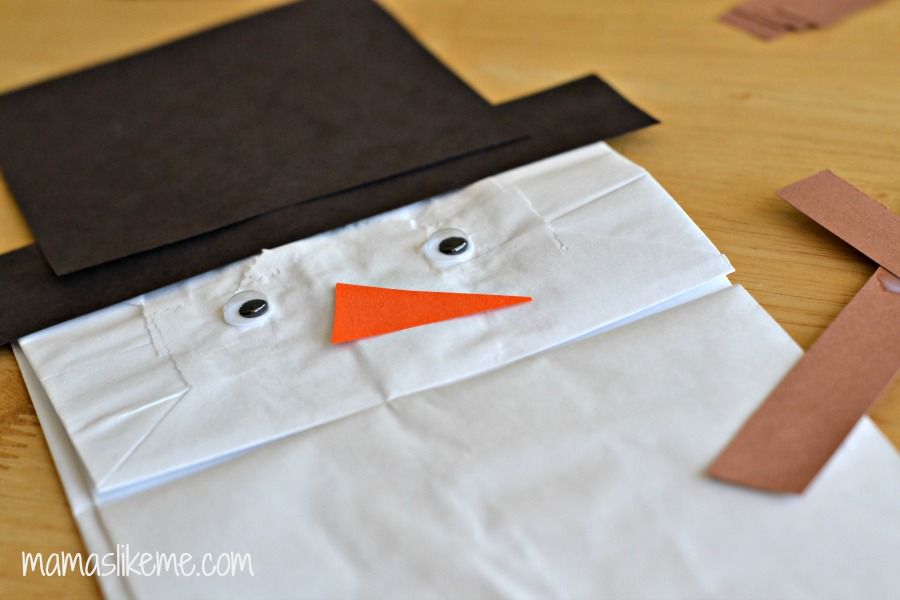 The kids chose their own buttons and flowers to decorate their snowmen. The buttons and eyes served as our circles. They practiced their fine motor skills removing the backs from the foam stickers and manipulating the small pieces just how they wanted them.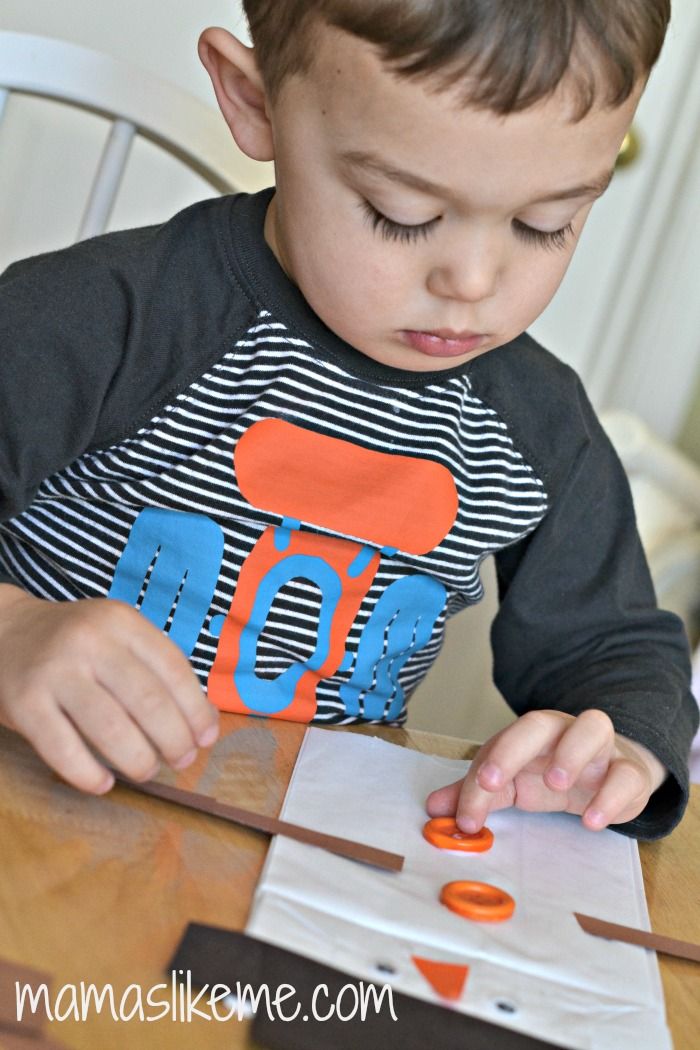 Each of the puppets turned out a little different and reflected it's creator. This one happened to be mine that I showed the kids as an example.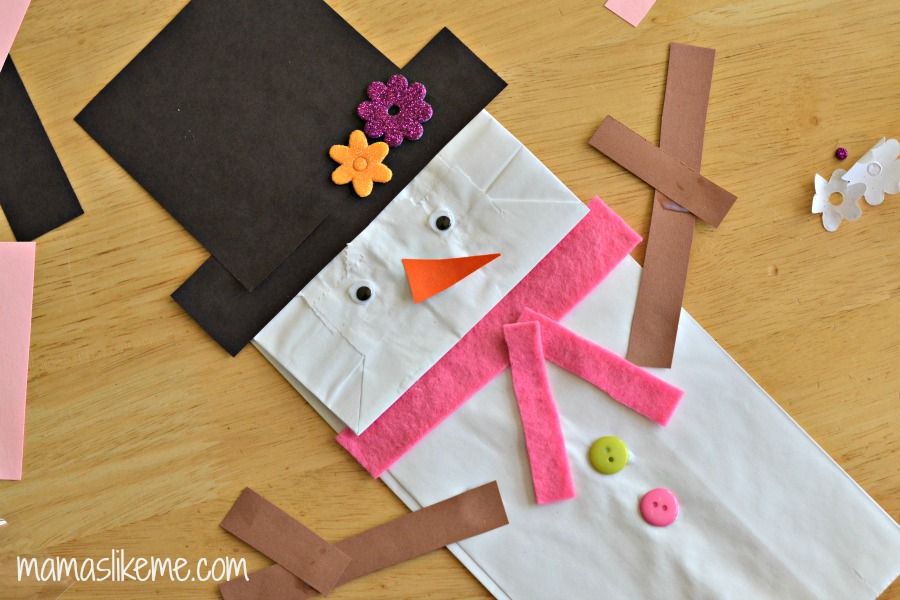 We used our snowman while we read
Sneezy the Snowman
which is one of my 6-year-old's current favorites. This is the story of a snowman who does lots of things to keep warm with lots of silly results!
Snowballs
by Lois Ehlert
Snowmen at Night
100 Snowmen
Snowman's Story
(wordless book)