We took a little break with the Christmas holidays, but I'm diving right back in with some new winter crafts! The kids just loved these sweet recycled snowmen. My boys are using them to store up their change for our Disney Trip this summer!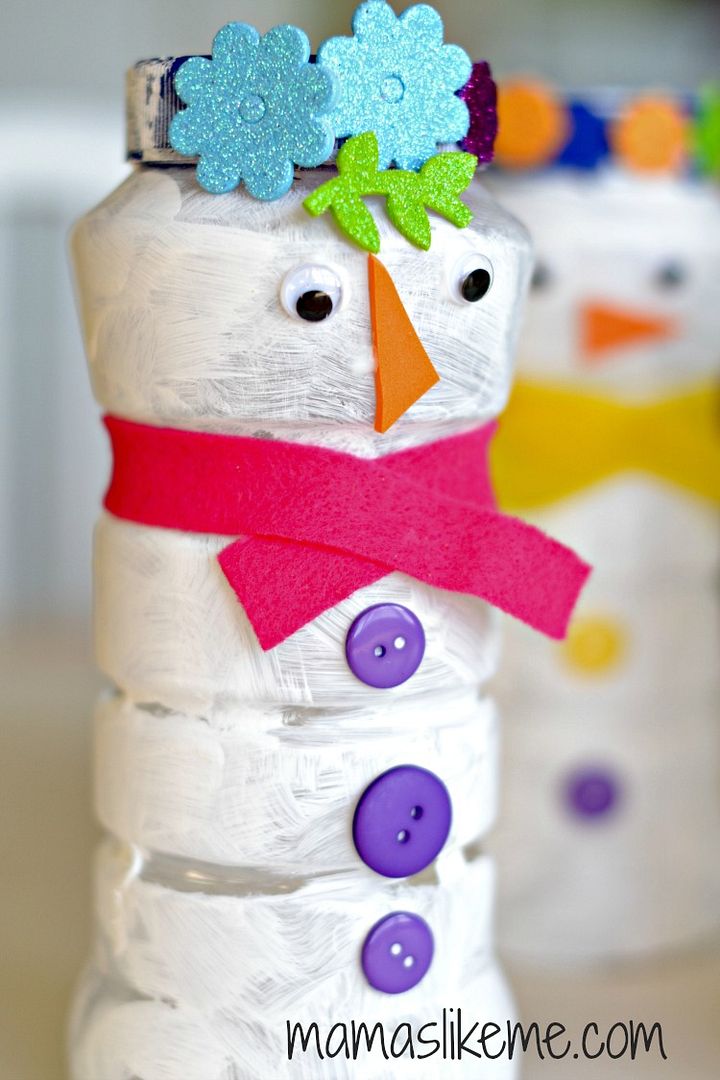 My husband lovingly refers to me as a "Pinterest Hoarder". If there's a chance that I can use something for a craft, I can't bring myself to toss it. We go through A LOT of these peanut containers in our house because it's one of the few proteins that two of my boys will eat. If you're doing this with a class, make sure that you don't have any peanut allergies. I do, actually, have a child with a peanut allergy, but she was able to do this craft without any issues because the bottles were washed well and her allergy is not severe. As always, though, you know your child and whether using a different container (instant coffee, coffee creamer, etc.) might work better. I just loved the shape of these and how the tops made a perfect little snowman head!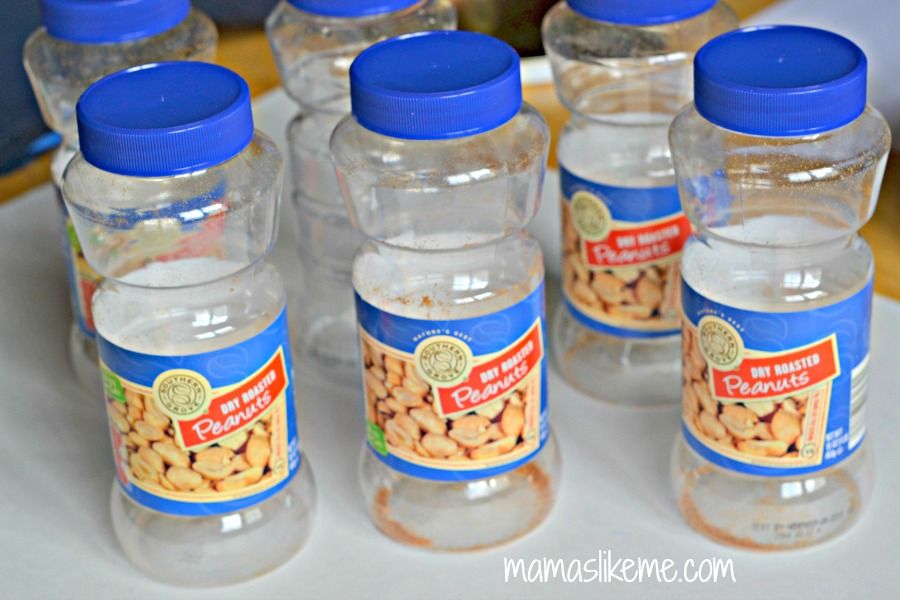 After the labels were removed and the bottles were washed, we painted the bottles on the
outside
using acrylic white paint. I put white undershirts on the little kids to help protect their clothes.
We let the bottles dry overnight. The next day, we got to work decorating them with lots of materials from our craft supplies: (A special thanks to
craftprojectideas.com
for providing so many of them!)
Tacky Glue
Glitter Bouquet Foam Stickers
Felt in various colors
Wiggly Eyes
Orange foam sheet
Plastic Craft Buttons
Fabric scissors
Glue Gun and glue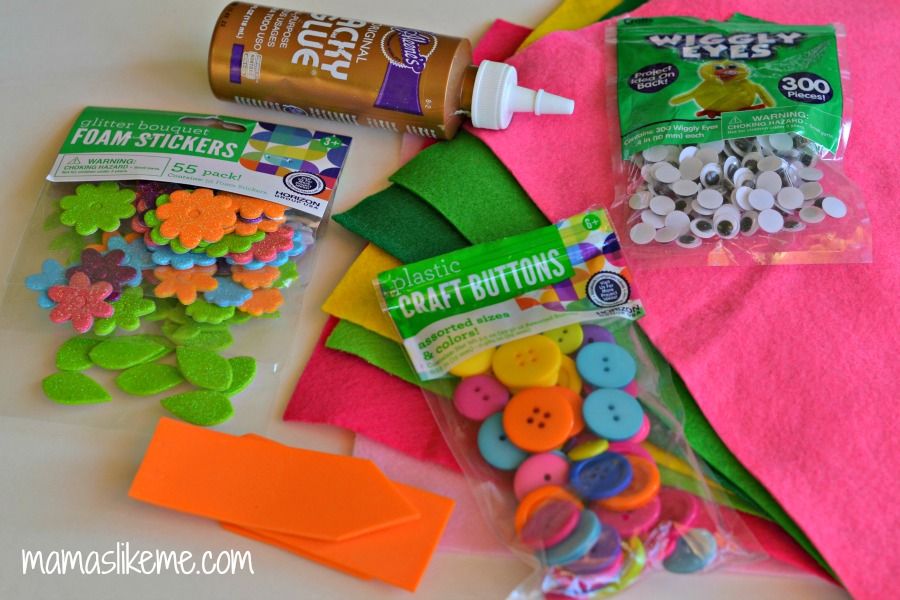 The kids each chose their favorite color for the scarves. I cut a strip along the longer edge of an 8 1/2'' by 11'' sheet of felt. Be sure to use the longer edge so your felt will wrap around the snowman. My scarves were about an inch thick and 11 inches long.
For the rest of the details, the kids sorted through the craft supplies choosing their favorite buttons and flower stickers. We also cut orange triangles out of the orange foam.
The kids used the tacky glue to attach the eyes, foam carrot noses, and buttons to their bottles. I used hot glue to attach the scarves so they would dry immediately.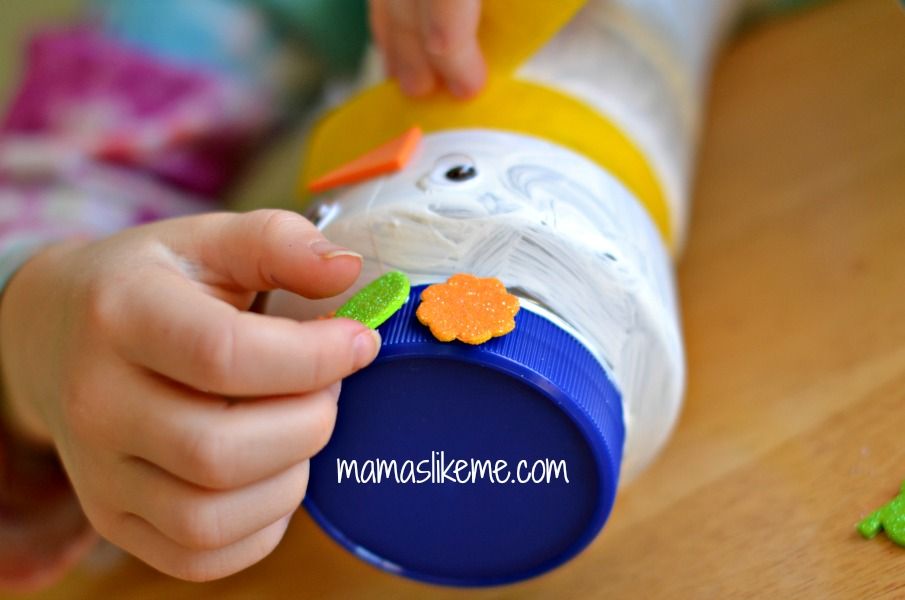 This craft was filled with lots of fine motor skill practice as the kids manipulated the different craft supplies and removed the backings from the foam stickers. I loved how colorful and festive these turned out to be!
They are working great as Snowman Banks and would be cute to fill with beans and rice for noise makers, or to fill with candy as a gift!