Want more ideas for spending time with your kids? Be sure to follow us on our
Facebook
or
Pinterest
pages and
sign up for emails
to keep up with all the latest crafts, activities, and kid-friendly recipes!
You know those days where you have a ton of things to do and the kids are just dying for a new activity? Today was one of those days. We are planning a birthday party for two of the boys this weekend, which means I am in party planning overdrive, so I needed an activity that would keep the kids occupied long enough for me to work on some projects of my own. This was perfect for my 18-month-old, 2 and 3-year-old AND it worked on some basic math and fine motor skills! Score!!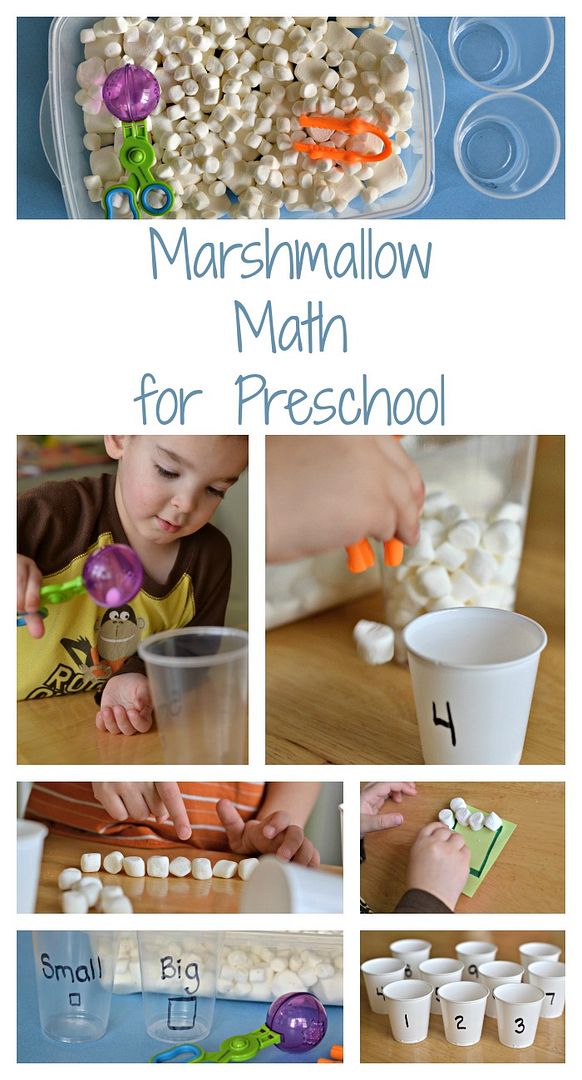 What we used: (affiliate links are in included for your convenience)
Plastic Bin
Marshmallows (mini and large)
Fine Motor Tool Set
Plastic Cups (2 large and 10 small)
Sharpie
Post-It notes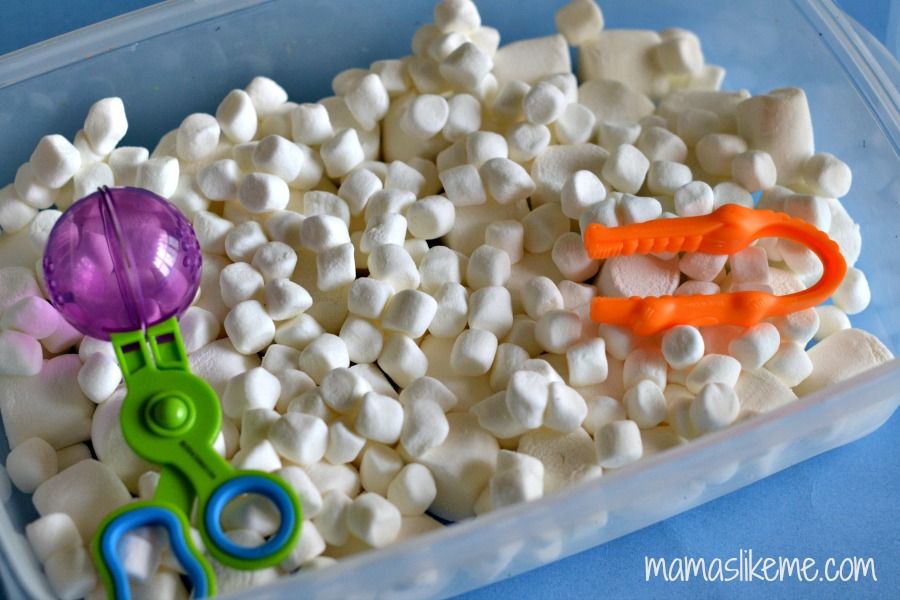 I have to admit that this was one of those activities that I literally tossed together using items I already had at home. It evolved as I kept finding ways to keep the kids engaged and ended up keeping them happily entertained and working for almost 45 minutes.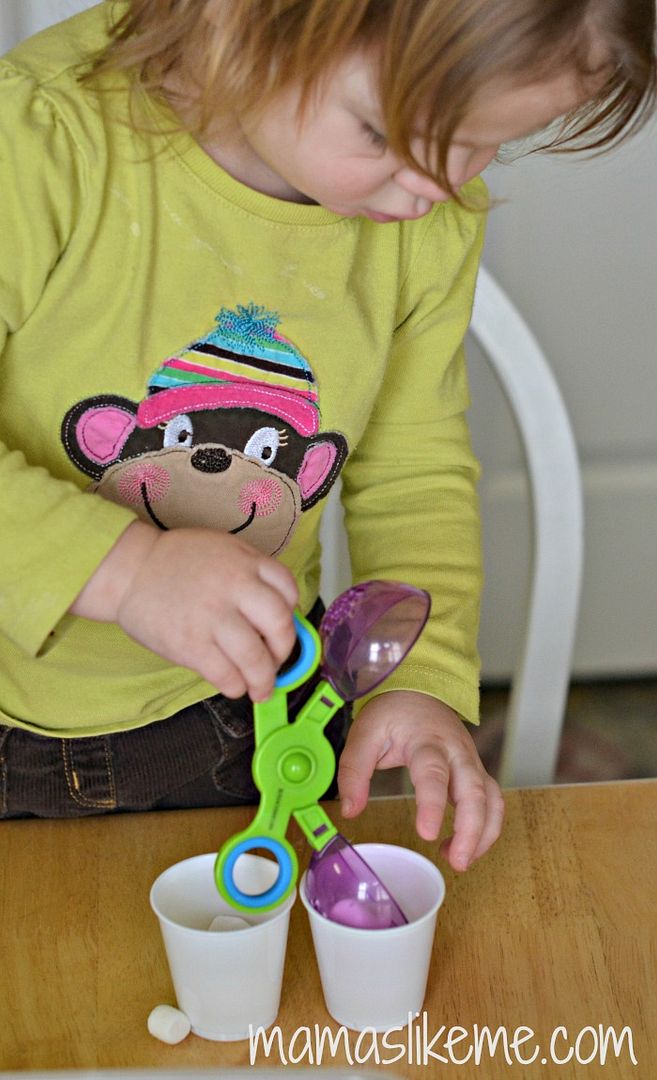 I started with a basic plastic bin that I keep on-hand for sensory bins. Ours was 9"x13" but really any size will do. Then, I dumped in a bag of large marshmallows and half a bag of mini-marshmallows. My kids are obsessed with marshmallows and love to
paint with them
and create everything from
marshmallow snowflakes
to igloos with them so we always have a few bags on hand. I tossed in a few items from the
Fine Motor Tool Set
that my 2-year-old got for Christmas and a few plastic cups and let the kids have fun exploring and transferring the marshmallows from bin to cup and back. I told the kids that they would be allowed to eat a few marshmallows after we were done playing and they were surprisingly willing to wait and just use them for exploring.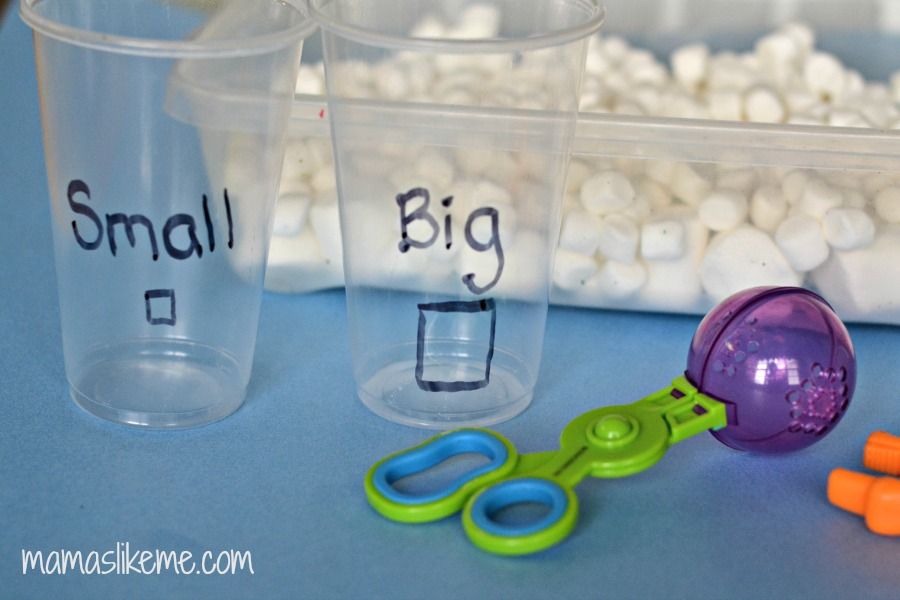 After simply playing, squishing, and scooping them for awhile, I added in 2 large cups. On one cup, I used a sharpie to write "Big" and draw a large square to represent the big marshmallows. On the other cup, I wrote "Small" and drew a small square. Then, I demonstrated how to sort the marshmallows. My 2 and 3-year-old took to this right away. My 18-month-old kept happily scooping and dumping while the older boys worked on some sorting math skills.
After a few rounds of that, I added in 10 small cups numbered from 1-10 and let the kids work with those. First, we identified each number and put them in order. Then, my 3-year-old started grabbing cups and filling them with the correct number of marshmallows.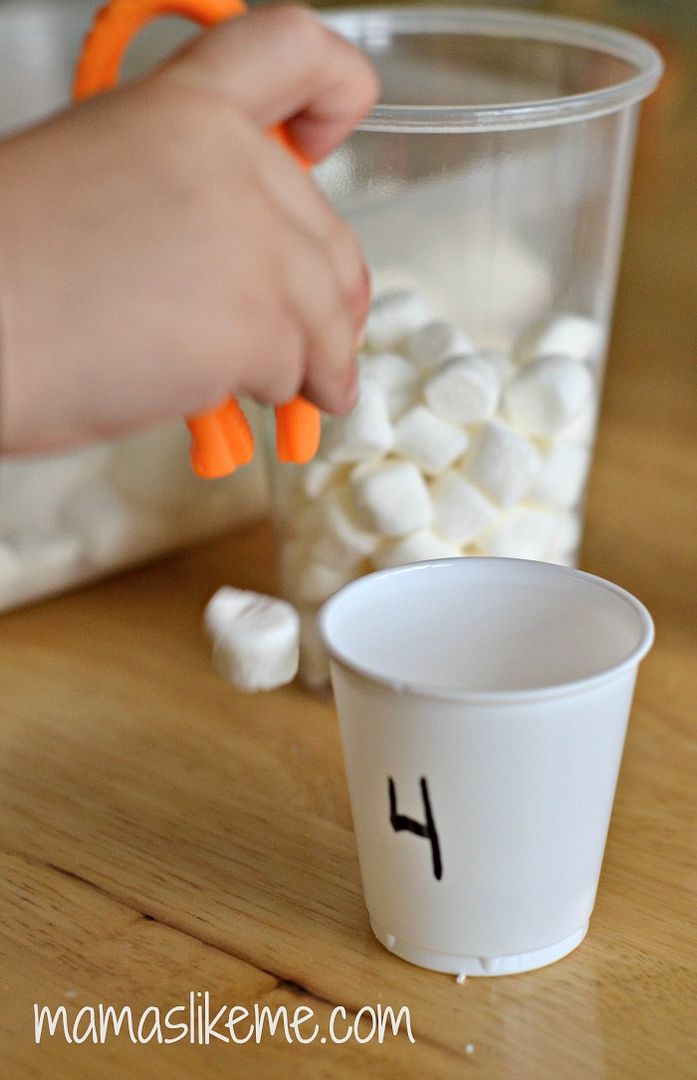 I just loved the thinking that went on during this play. While trying to fill the "10" cup, my 3-year-old kept up a running dialog about why he couldn't use the big marshmallows with the big numbers because they wouldn't fit and he could only use the big marshmallows with the small numbers. He's a big fan of the big marshmallows.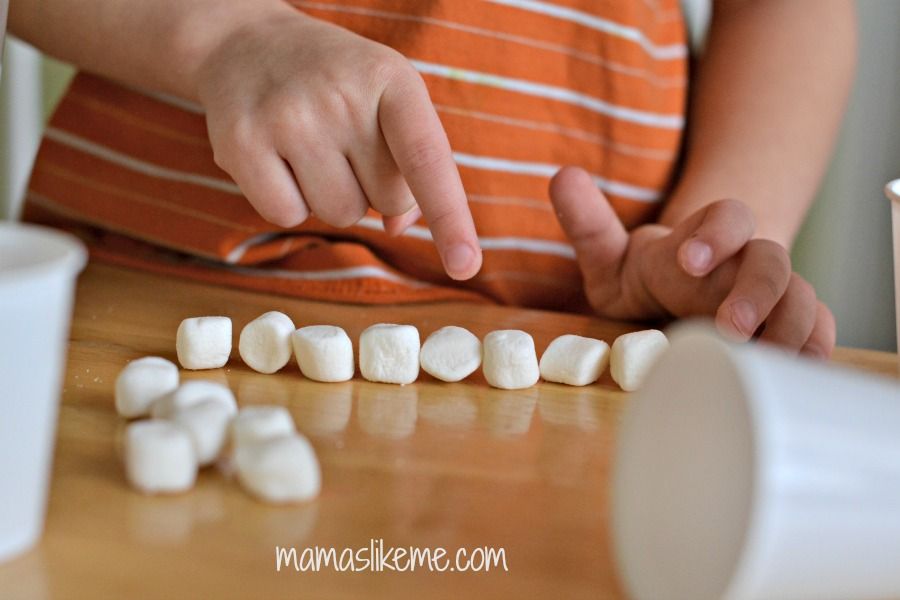 Then, I grabbed some post-it notes (which I LOVE for everything from keeping me organized to making activities for the kids) and drew some simple shapes on them. The kids identifies each of the shapes and then used the marshmallows to create the shapes on each post-it.
The best thing about this was how easy it was to put together and how much fun the kids had. They had no idea how many different math concepts they were using. When my husband came home, my 3-year-old ran up to him and said, "Daddy, we played with marshmallows today!". For him, he was
just playing
and that's EXACTLY how learning should be!