Want more ideas for spending time with your kids? Be sure to follow us on our Facebook or Pinterest pages and sign up for emails to keep up with all the latest crafts, activities, and kid-friendly recipes!
We've been doing more sensory play than crafts lately, but I had to share this fun Christmas tree craft with you. It was a big hit with my 3 and 4-year-olds and gave them a chance to practice with their names and shapes.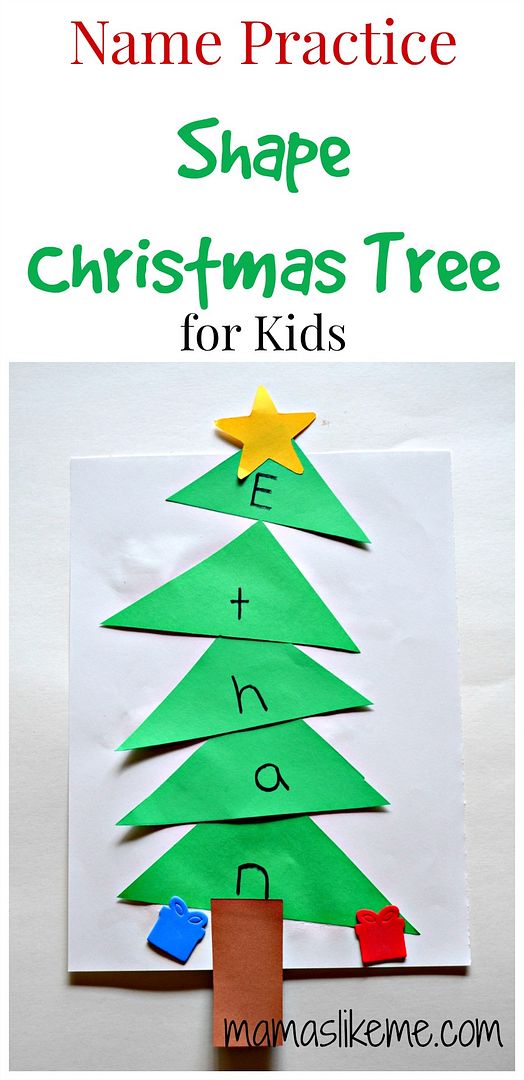 For this craft, we used:
Green, yellow, white and brown construction paper
Black Marker
Scissors
Glue Sticks
Foam Gift Stickers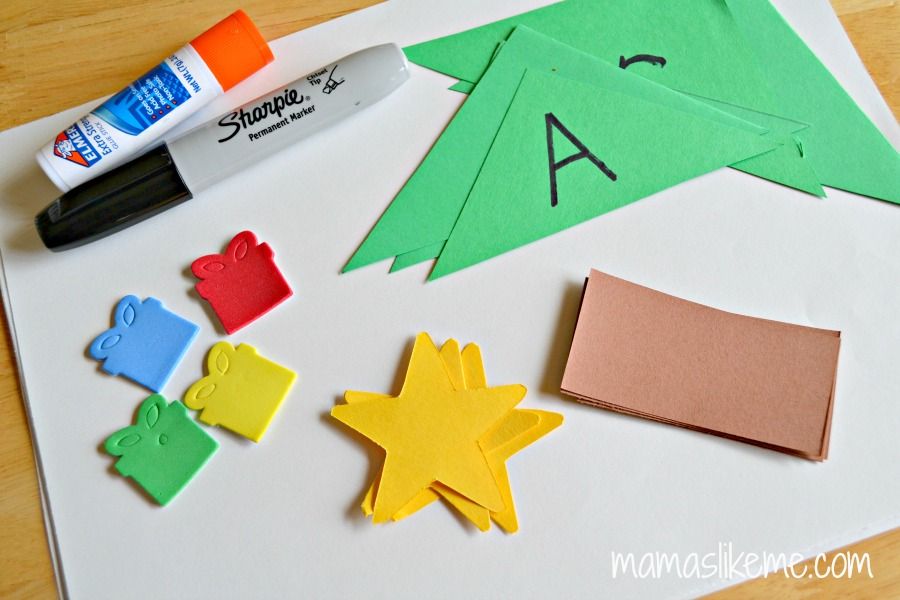 To prep for the activity, I cut out:
One green triangle for each letter of each child's name. (So Ethan had 5 green triangles)
One brown rectangle for each child
One yellow star for each child using a star cookie cutter
Then, I wrote one letter from their name on each triangle.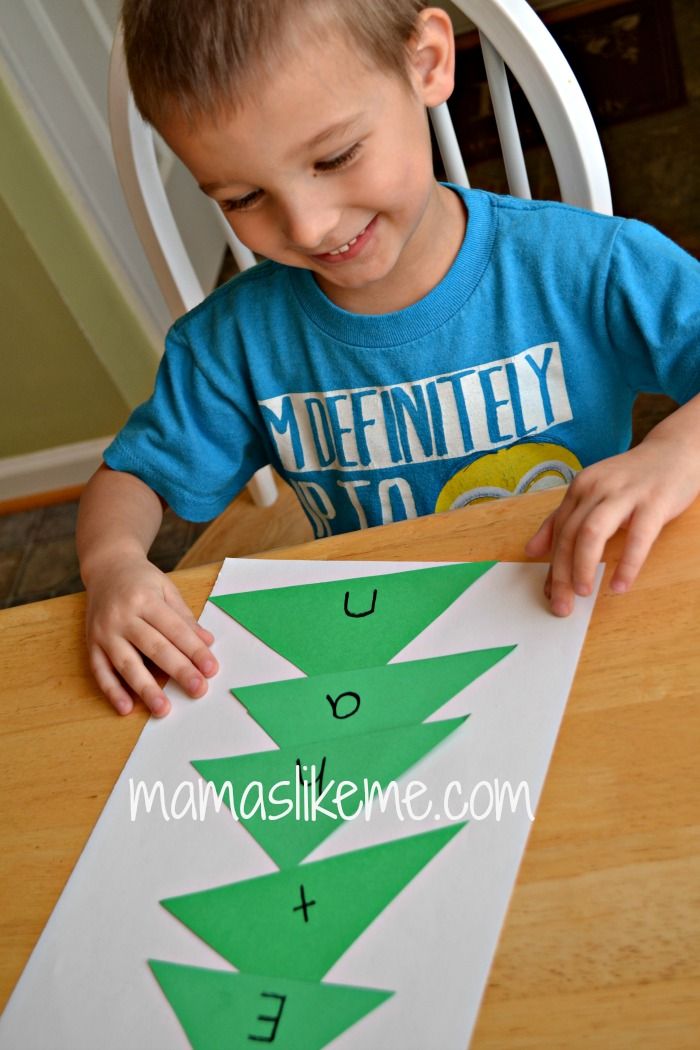 I gave each child a piece of white construction paper and their triangles all mixed up. The kids had to sort out their triangles to make their names from top to bottom. This was difficult for them to grasp at first since they are used to seeing their names from left to right. We made my 2-year-old's name together first to show them how to do it.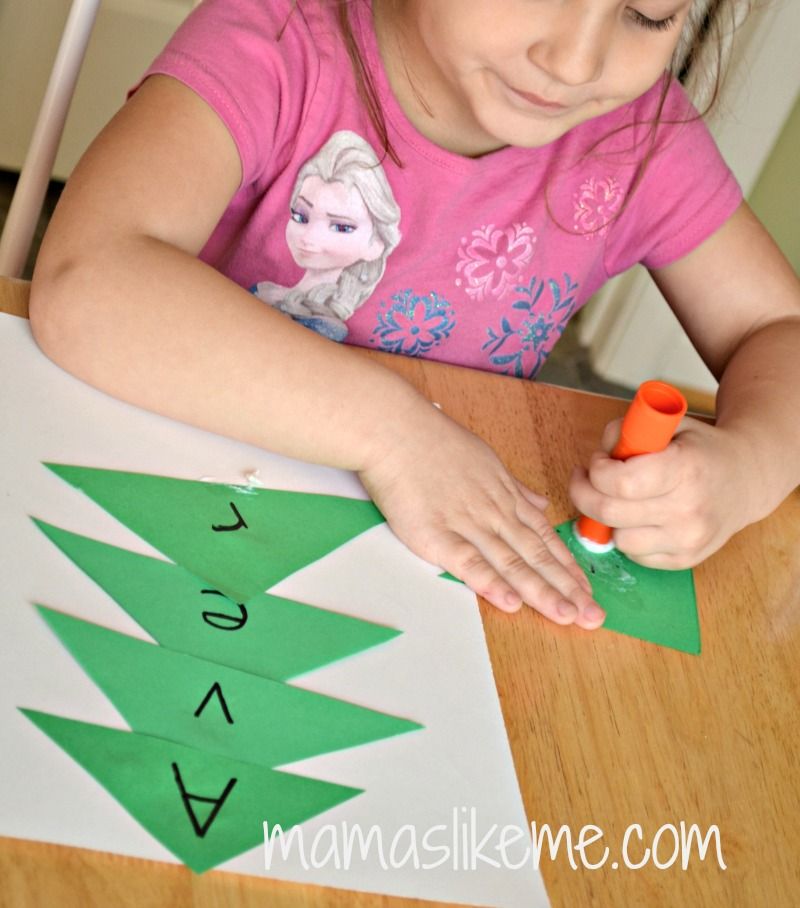 Once they had all their letters in place, I gave each child a glue stick and they went to work gluing their tree to the paper. Simple crafts like this are a great way for young children to work on their fine motor skills and develop their hand muscles. As they worked we talked about the different shapes and their colors.
Once the triangles were glued down, we added our rectangle trunk and a star on top. We also added some foam sticker presents to the bottom. The kids absolutely love working with foam stickers and peeling the backs off.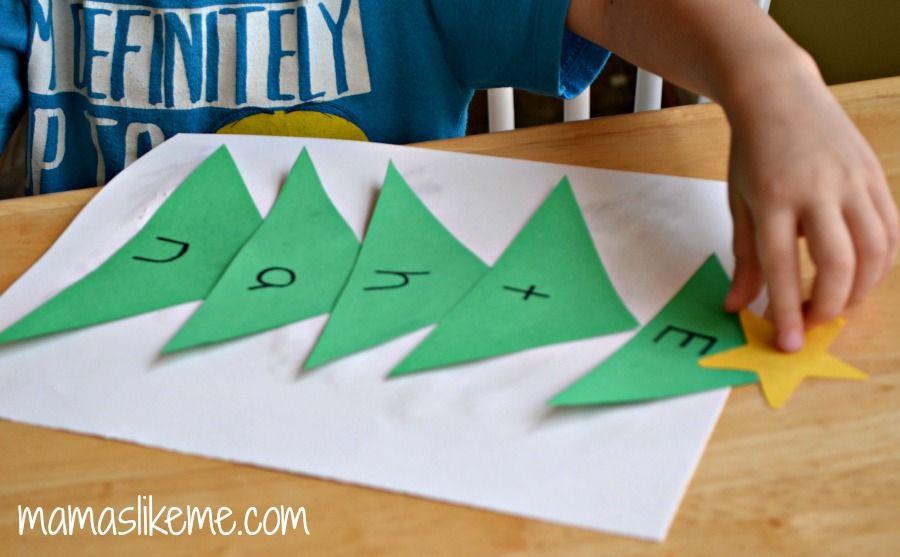 The trees turned out great and the kids loved showing them off to their parents.