Want more ideas for spending time with your kids? Be sure to follow us on Facebook or Pinterest and sign up for emails to keep up with all the latest crafts, activities, and kid-friendly recipes!
It's that time of year when I want the entire house to smell of spices and baked goods. This play dough was so easy to whip up with things I had in the pantry and it was the perfect color for our activity without adding any food coloring. I loved how it made the whole kitchen smell of delicious baked goods while the kids were playing!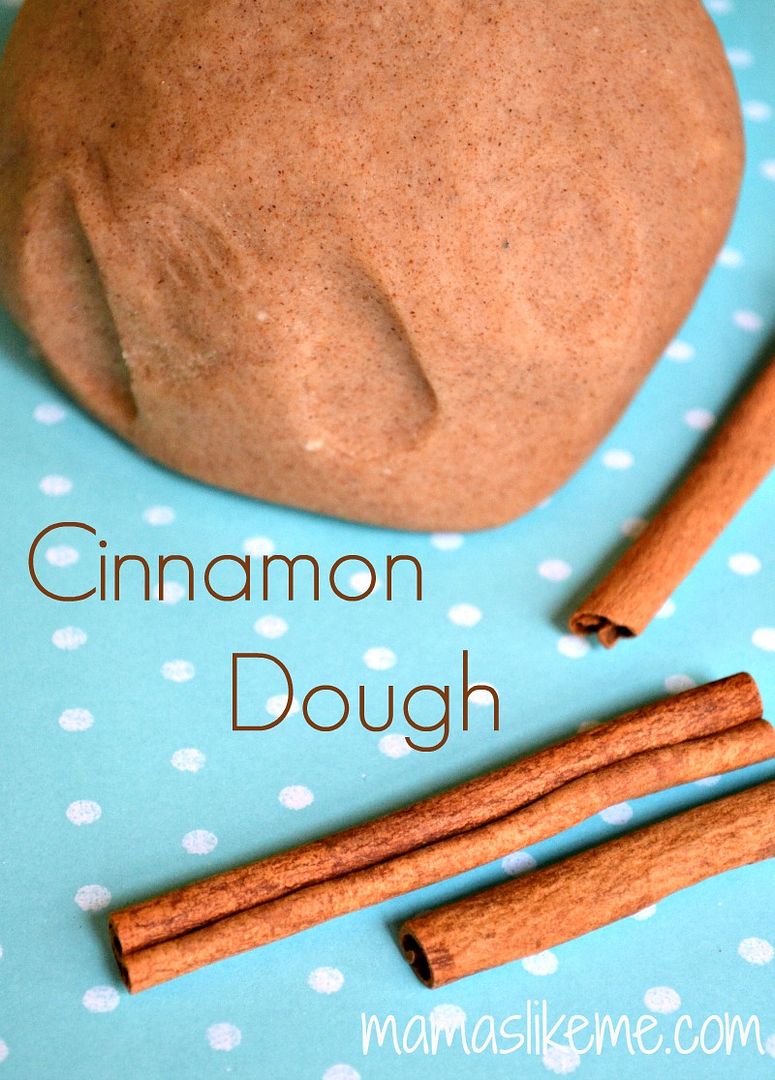 For our dough we used:
1 cup flour
1/2 cup salt
2 teaspoons
Cream of Tartar
2 Tablespoons
Ground Cinnamon
2 Tablespoons
Canola Oil
1 cup water
First, I combined the flour, salt, cream of tartar, and
Ground Cinnamon
in a medium saucepan. I have a pan that I use just for this purpose, but it wouldn't hurt to use any saucepan. A few months ago, I bought a large bottle of
Cream of Tartar
from Amazon and it has been the BEST purchase. We have gotten so many batches of play dough out of it and the kids love the homemade play dough so much better than store bought. They frequently ask for new colors and smells. We've also made several batches and sent them in to the boys' teachers for various classroom centers.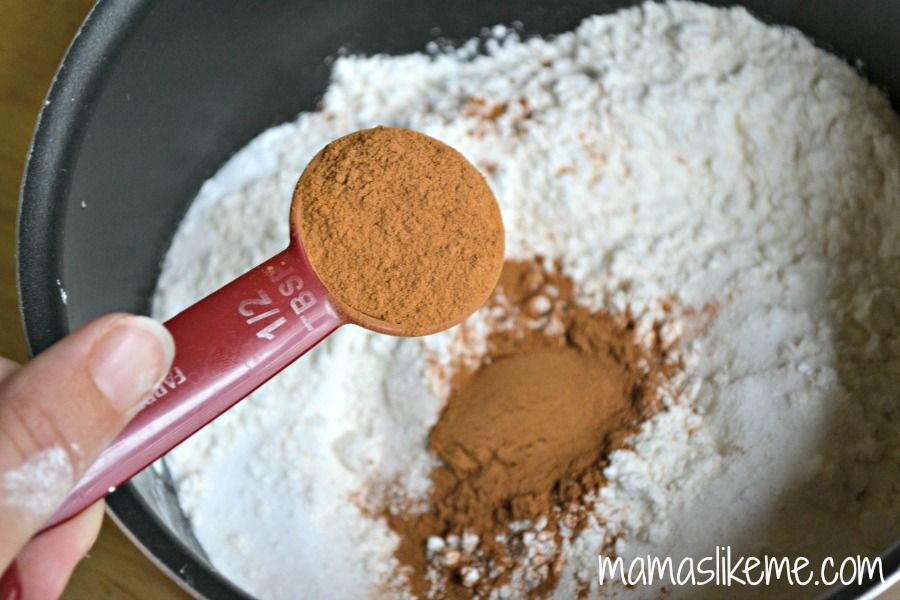 Then, we added the water and oil and stirred it all together.
We cooked it over medium heat stirring continually...
Until a ball formed.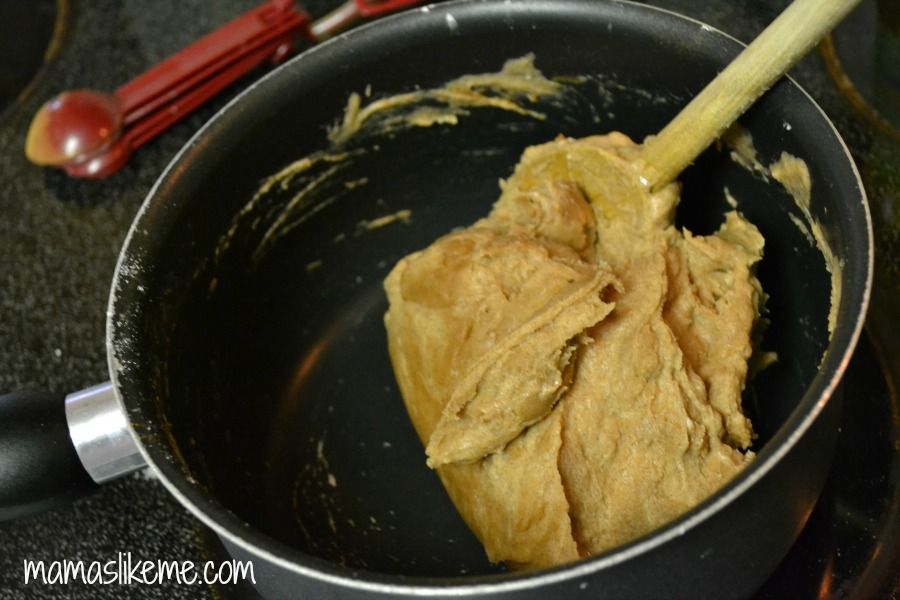 Then, we dumped it onto the table and kneaded it a bit. I usually do this part at first because the dough will be quite warm. Once it's mixed up a bit and cooled off, I give a section to each of the kids. They love to squish it while it's still warm.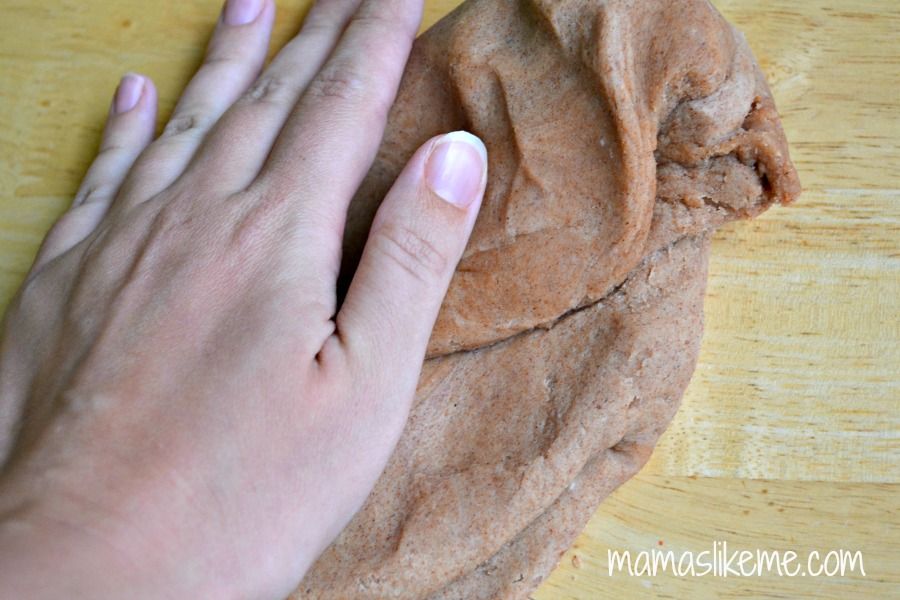 I had some brown food coloring to add to our dough, but it turned out that we didn't need it. The tablespoon of cinnamon made it just the right color for the activity I wanted to do...which I will be sharing on Monday!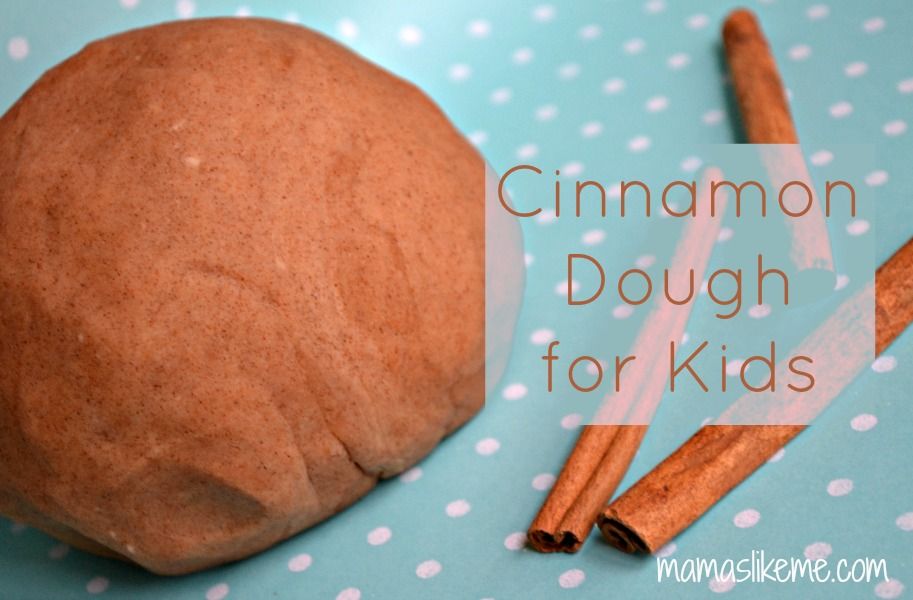 You might also like these dough recipes: