Want more ideas for spending time with your kids? Be sure to follow us on Facebook or Pinterest and sign up for emails to keep up with all the latest crafts, activities, and kid-friendly recipes!
As I was putting away the Halloween decorations and taking out things for Thanksgiving, I came across the pieces from our
Turkey Math activity
a few years ago and decided to whip up some sensory turkey fun for the kids! We're sharing this post as part of
All Things Kid's Thanksgiving collection
in an effort to give everyone some great ideas for Thanksgiving crafts and activities.
I used my basic play dough recipe with a few tweaks to make
cinnamon dough
. My 3-year-old now insists that every play dough we make have a scent and the cinnamon was perfect for giving us a nice brown dough for our turkeys. It also reminds me of a funny story from my sister's first time making Thanksgiving dinner when she added cinnamon to the stuffing to make the house smell good. As it turns out, cinnamon turkey smells much better than it tastes!
The kids loved squishing and smelling the cinnamon dough, especially with the addition of these fun turkeys.
You can find out more information on how we made them in our
Turkey Math post
.
My 3-year-old loved digging through the turkeys and finding specific numbers.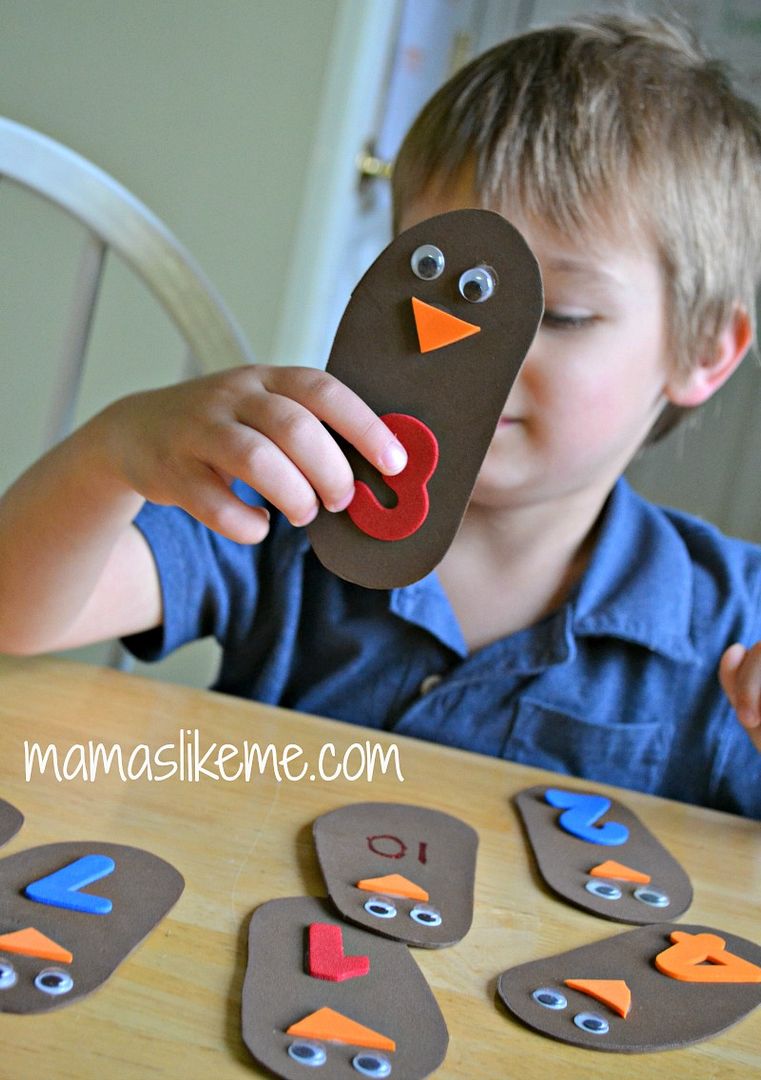 Then, we put them in order from smallest to greatest.
He also discovered that he could make prints in the dough using the turkeys and the foam feathers.
This was especially fun when we started making prints of the numbers. I would make prints and then mix up the turkeys so he had to match the numbers to their prints (which were backwards).
We also made turkeys with the dough adding the right number of feathers.
I put the dough in a plastic bag and put that in a box with the turkey pieces so the kids can pull out this center during naptime for the next few weeks. I love a good Quiet Time activity!