Want more ideas for spending time with your kids? Be sure to follow us on our NEW Facebook or Pinterest pages and sign up for emails to keep up with all the latest crafts, activities, and kid-friendly recipes!
As soon as the calendar changes to October, my kids can't wait to start Halloween crafts and activities. Actually, they've been antsy for spiders and pumpkins since seeing the costumes appear in the stores right after school started! Today, we're sharing a fun art process craft as part of the
All Things Kids Halloween series
. You'll find lots of Halloween inspiration from these creative ladies!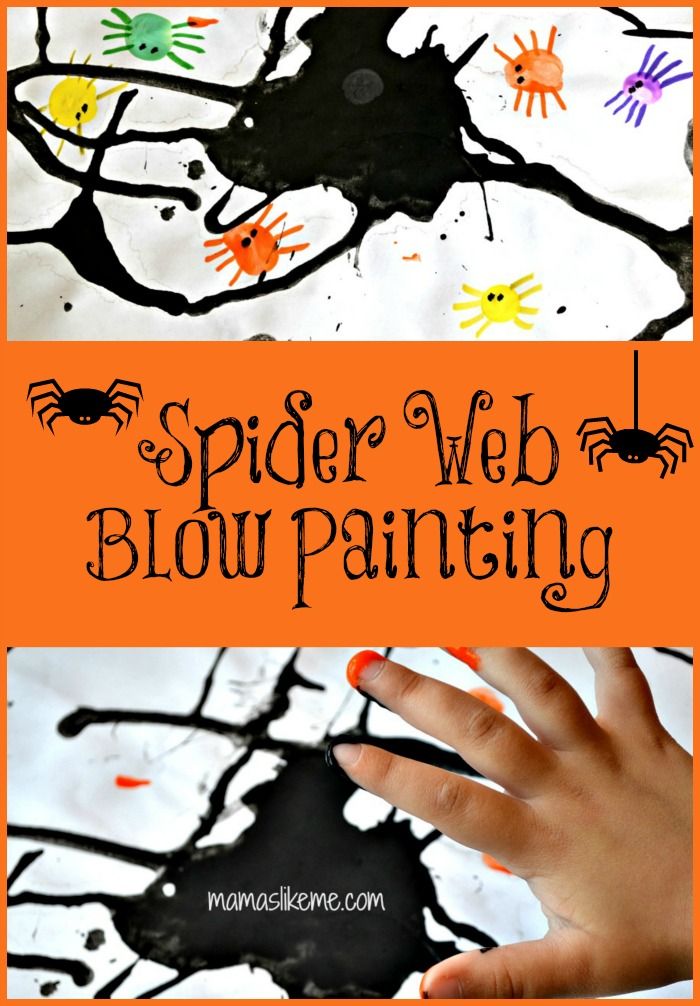 For our project, we used:
White Construction Paper
Black, Orange, Green, and Purple
Washable Kid's Paint
Small bowl/container
Straws
Scented Markers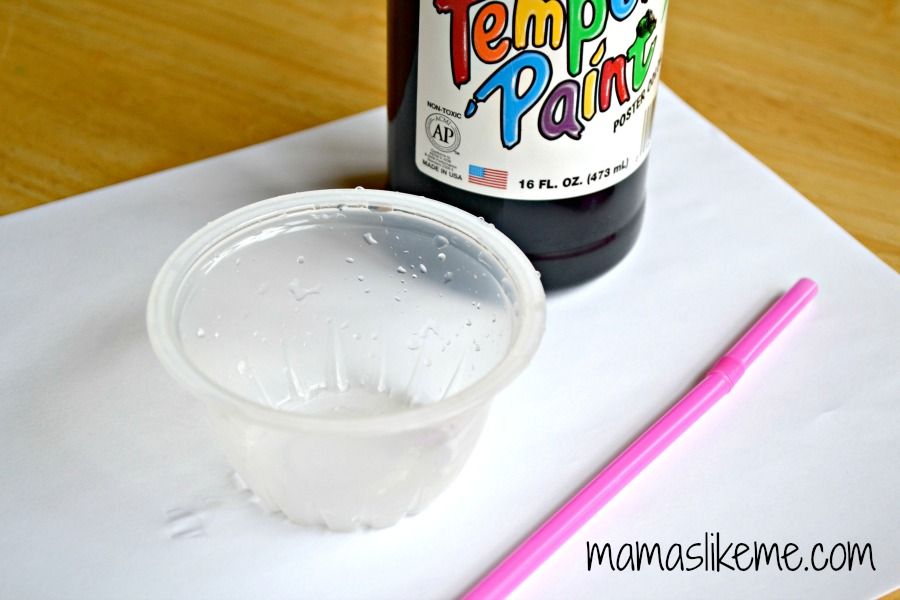 I mixed together the black paint with water in an empty applesauce container.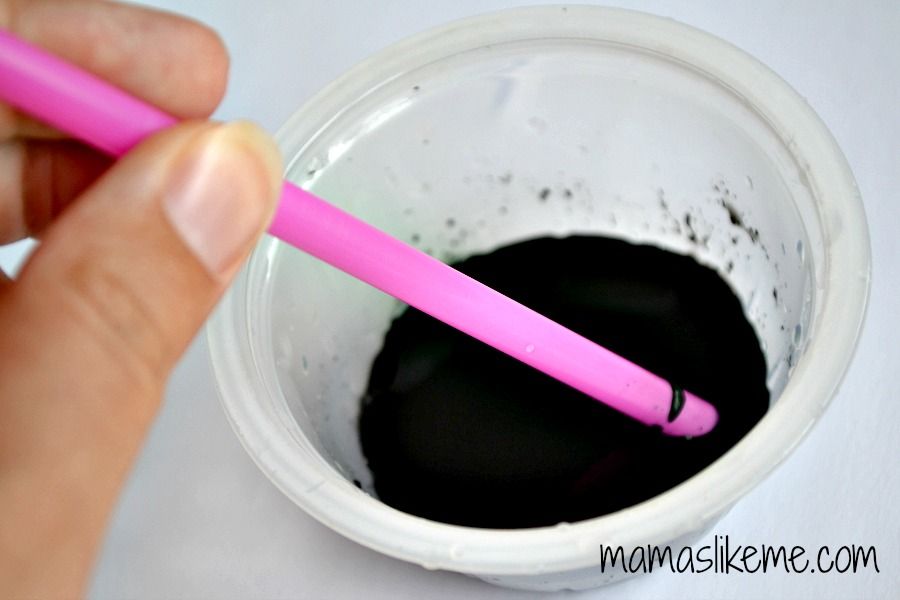 There's no exact measurements for this. I wanted it to be watery enough for the kids to easily blow the paint with a straw but thick enough to leave a good trail. We did a little trial and error with this until we got the consistency we wanted, adding a little more water or paint as necessary.
I put some black paint on a piece of white construction paper for each of the kids and gave them a straw to work with. First, we practiced blowing
out
of the straws. This was important for my 2-year-old who insisted on using his straw to suck up the paint. It helps to tell the kids to pretend they're blowing out birthday candles. Once they got the hang of it, the kids loved blowing their paint all over the paper creating designs. This is a great art process and ensures that each of the kids will end up with a unique spider web.
We let the pages dry overnight and then added spiders to our webs.
I love using handprints or fingerprints in a craft because I think it makes them extra special for the parents. We used our fingerprints to make colorful spiders out of orange, yellow, green, and purple paint.
Once they were dry, we added legs and eyes using my favorite scented markers. Now, spiders actually have 8 eyes, but I wanted ours to be more friendly-looking so we just did two.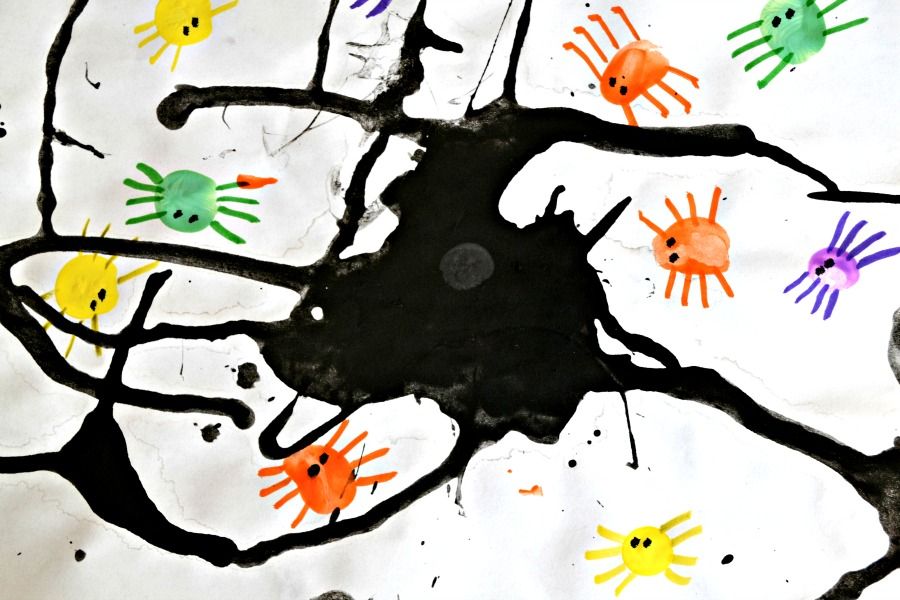 These turned out beautifully and would be perfect for Halloween cards to send to the grandparents. I know my mother would love these sweet little spiders!