Want more ideas for spending time with your kids? Be sure to follow us on Facebook or Pinterest and sign up for emails to keep up with all the latest crafts, activities, and kid-friendly recipes!
Because our
"A for Acorns and Apples"
bin was such a hit, I decided that the kids needed a bin just for Halloween. We picked up some cheap plastic spiders from the dollar section of Target and I knew they'd be perfect for some squishy spidery spaghetti fun!
Like all of our
sensory bins
, I try to focus on things that we already have in our pantry and cabinets at home. My mom recently brought us 8 boxes of spaghetti (there must have been a sale) and since my kids aren't huge fans of spaghetti, I knew I was going to have to be creative to use it all up. It turned out to be the perfect sensory experience for my little guys!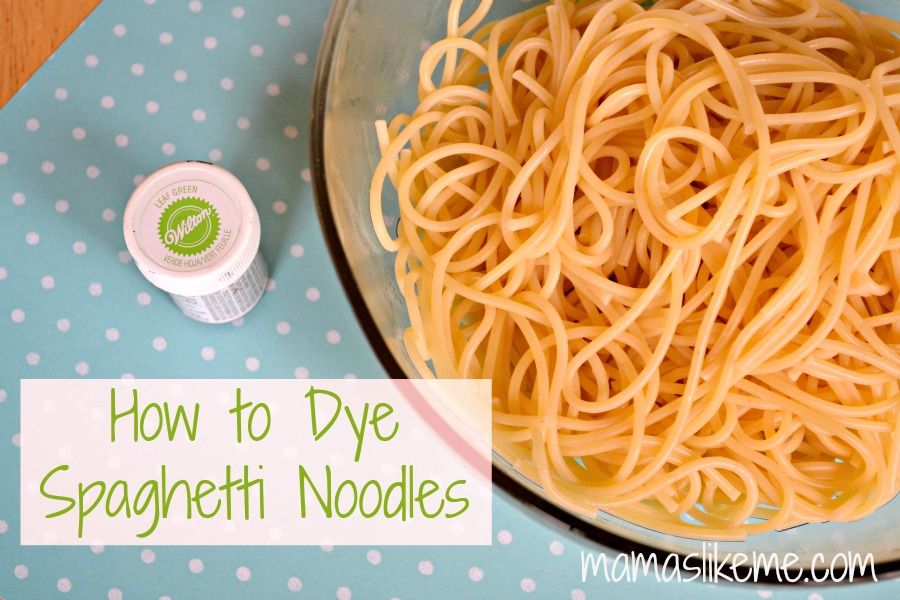 Dying the noodles was really easy! I simple cooked a box of spaghetti up according to the package directions and then put them in a large bowl. I used the
Wilton Icing Colors
to get bright colors. We used green and black because those were the colors I had in the cabinet that I thought would work for Halloween (obviously orange and purple would be good choices as well). Then, I just mixed in the food coloring and added a tablespoon or two of olive oil to keep the noodles from sticking and give them a fun, slippery feeling.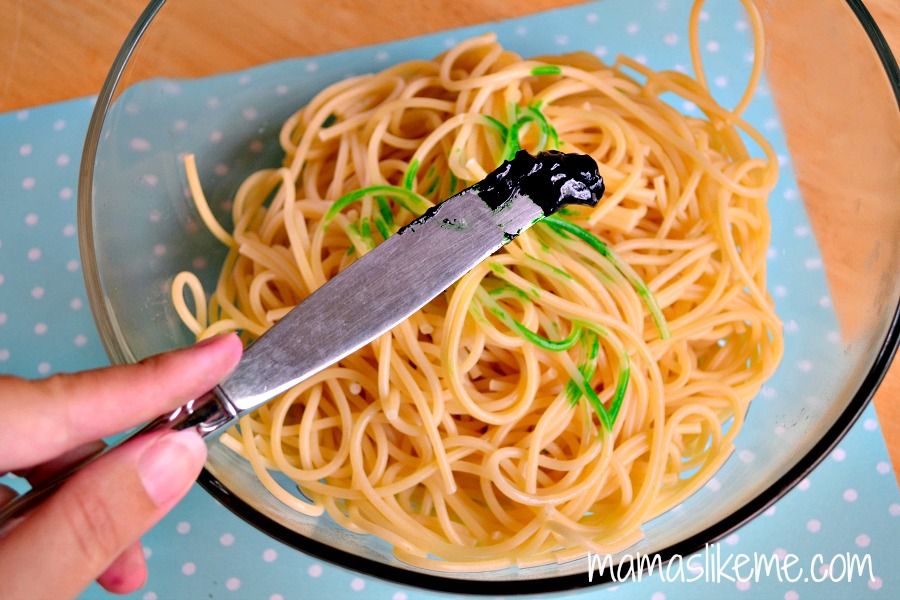 I added the noodles to a large 9"x13" Tupperware container and then hid our plastic spiders throughout.
Look how colorful and inviting this is! The kids couldn't wait to play with this one!
We took the bin outside to save the kitchen from sticky spaghetti noodles and food dyes. I find I'm much calmer about messy sensory bins when they're done outside! The boys were both a little hesitant to stick their hands in the container so they used the tongs from their
Scatterpillar Scramble
Game. This game is awesome for fine motor skills. All my boys love it and we've used the tongs for almost all of our recent sensory bins!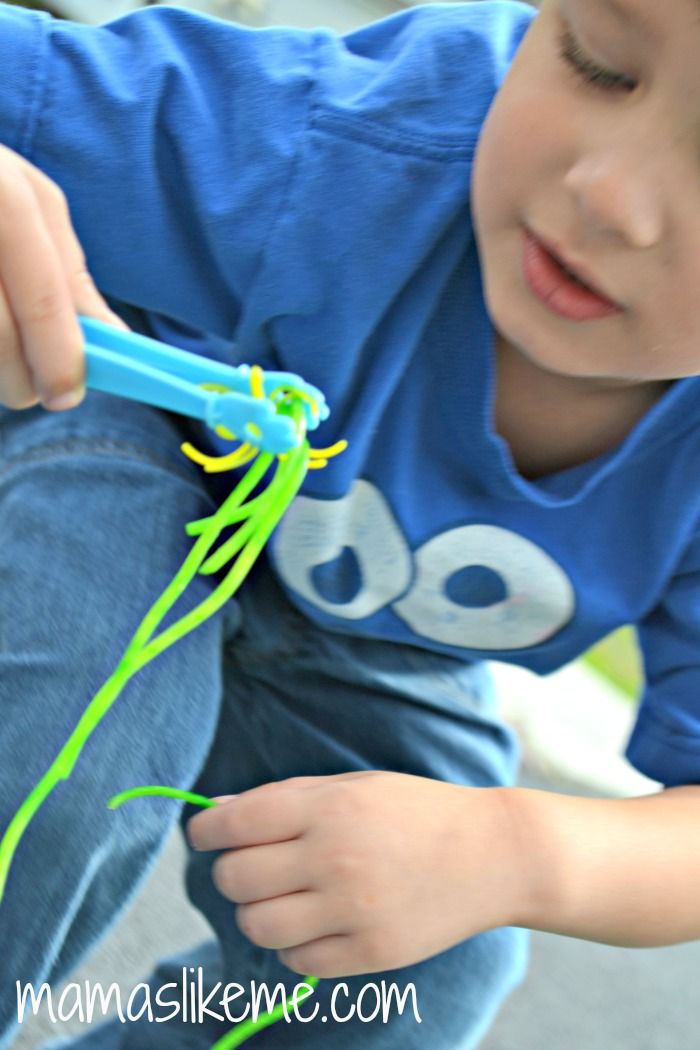 I gave them each a bucket and let them direct their own play. First, they dug through and "rescued" all the spiders from inside the spaghetti. Then, they started moving the spaghetti from the bin to their bucket and back again. They did this for quite a while telling me which color spaghetti they had and which color spiders they found.
Finally, they got brave enough to touch the spaghetti and started trying to break it. My 3-year-old took one strand at a time to break and then told me which one was bigger and which one was smaller. So, without even trying, we got in some beginning measurement and comparison math skills.
We kept the bin in the refrigerator for a few days and played with it several times before finally tossing it. The kids had a great time with it and I'd say we definitely got our money's worth of that $.50 box of spaghetti.