Want more ideas for spending time with your kids? Be sure to follow us on our Facebook or Pinterest pages and sign up for emails to keep up with all the latest crafts, activities, and kid-friendly recipes!
One of my absolute favorite ways to cozy up our home is to have a pot of homemade potpourri simmering on the stove. I took my favorite scents and added them into this play dough and now I think I'll have to get some on the stove tomorrow!
is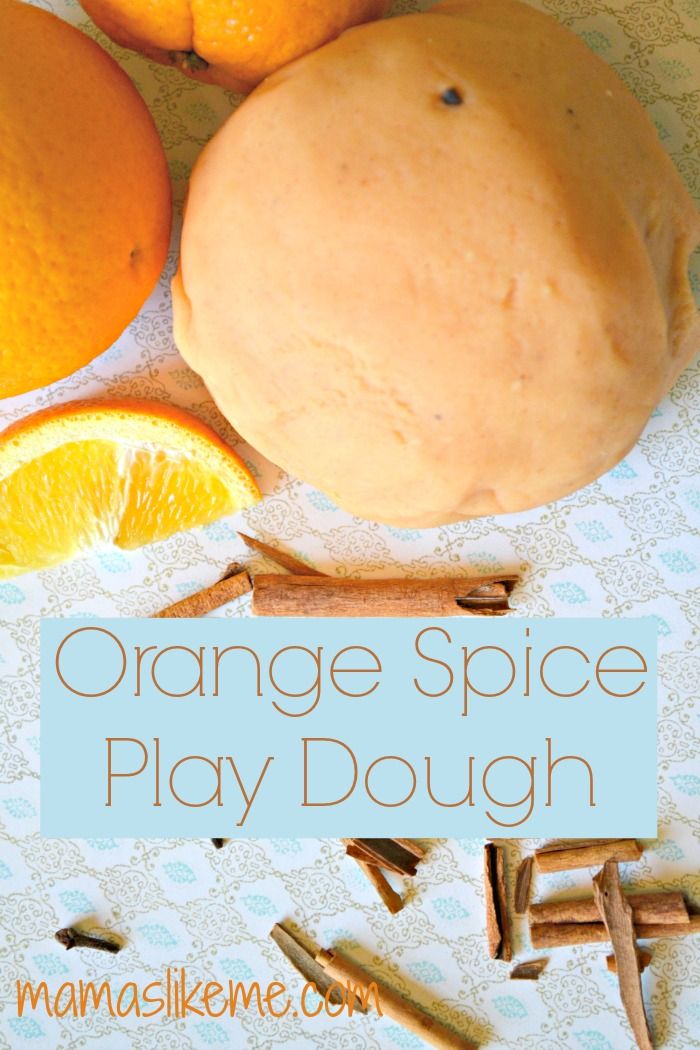 For our Orange Spice play dough recipe we used:
1 cup flour
1/2 cup salt
2 teaspoons
Cream of Tartar
1 cup water
2 Tablespoons oil
Orange Essential Oil
Red and Yellow Food Coloring
cinnamon
nutmeg
whole cloves
I didn't want the kids to hurt their hands on any spiky pieces of cloves so I used a small bowl and a spreader as a
mortar and pestle
to smash them up.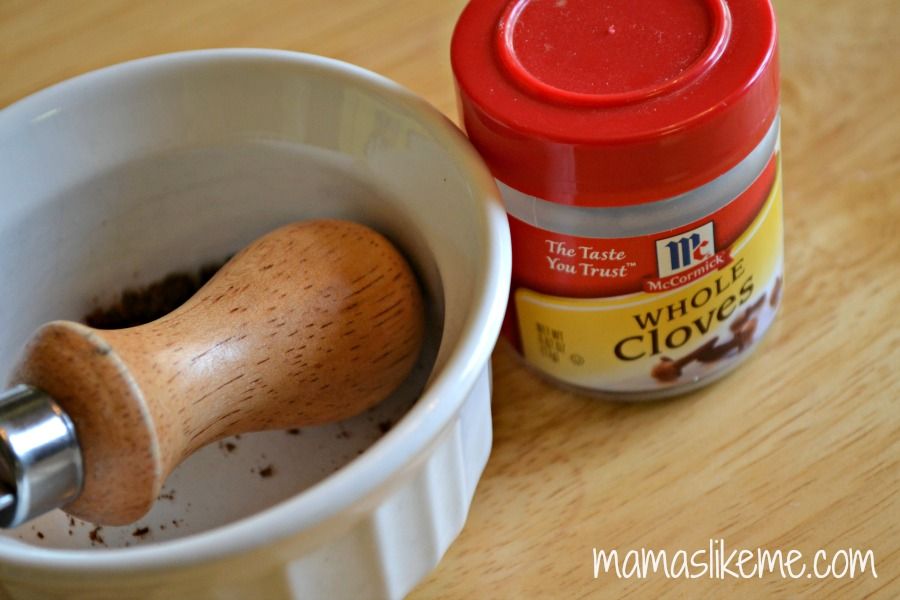 Then, I added it to our basic play dough ingredients. You can see more detailed pictures of each step in our
cherry vanilla scented play dough
.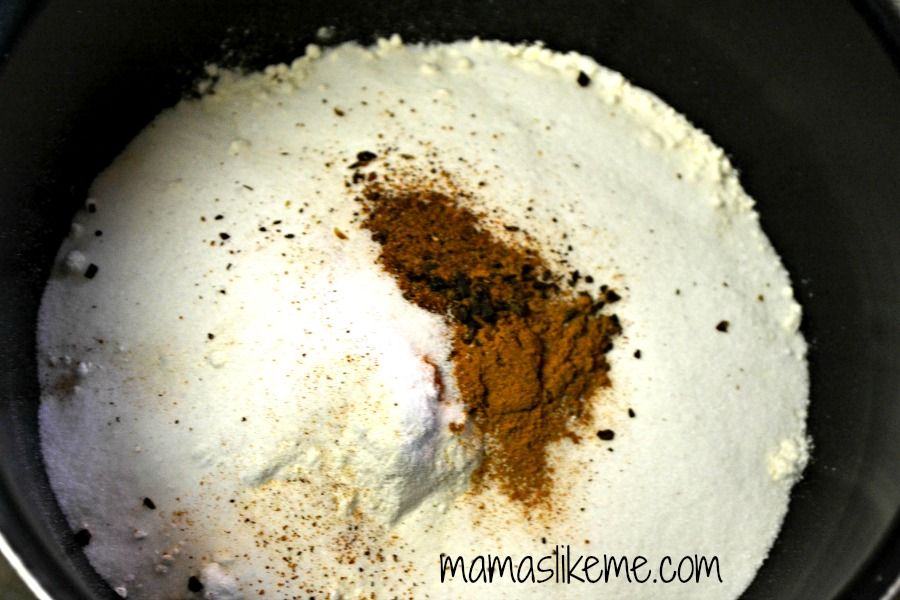 I added two drops of
Orange Essential Oil
to 1 cup of water to give it an awesome citrus scent! We were gifted a set of essential oils while I was pregnant with our last baby and I've had so much fun learning about them. Orange essential oil is great for digestion if rubbed on the stomach and is a natural mood-lifter and stress-reducer (perfect for a play dough activity).
To give us an orange color, we simply added a few drops of red and orange food coloring to get the color we wanted. Mixing colors like this is always a fun activity for little ones because they can immediately see the colors transforming the water.
Once everything was mixed up on the stove, it only took a few minutes of cooking on medium heat for a ball of soft dough to form. Then, you just dump it onto a floured surface and let it cool a minute before kneading it up. I could literally feel my mood improving while I was mixing this up (mostly because I just love the mixture of these scents!).
We used our orange spice dough in a Nature Invitation to Play. The kids loved this one! I'll be sharing more about that one later!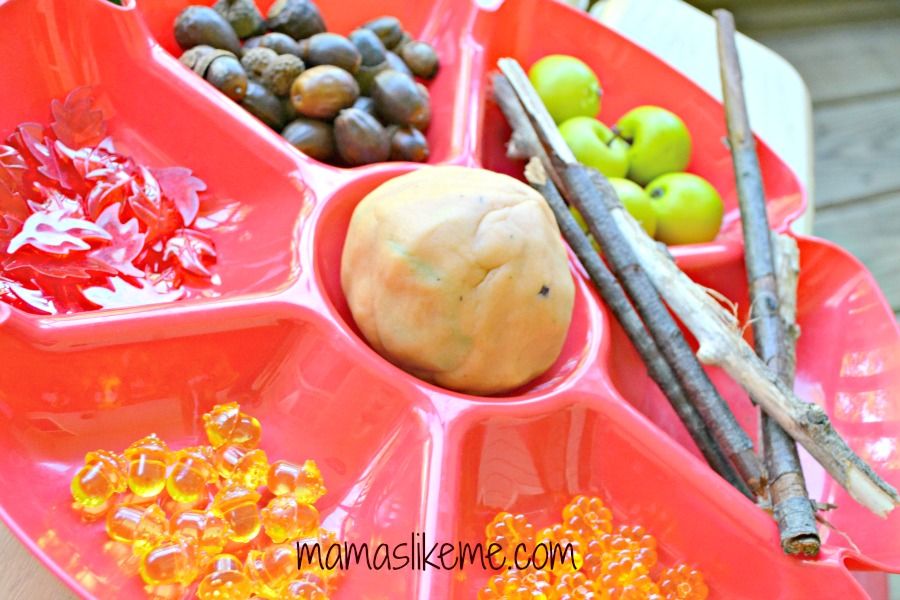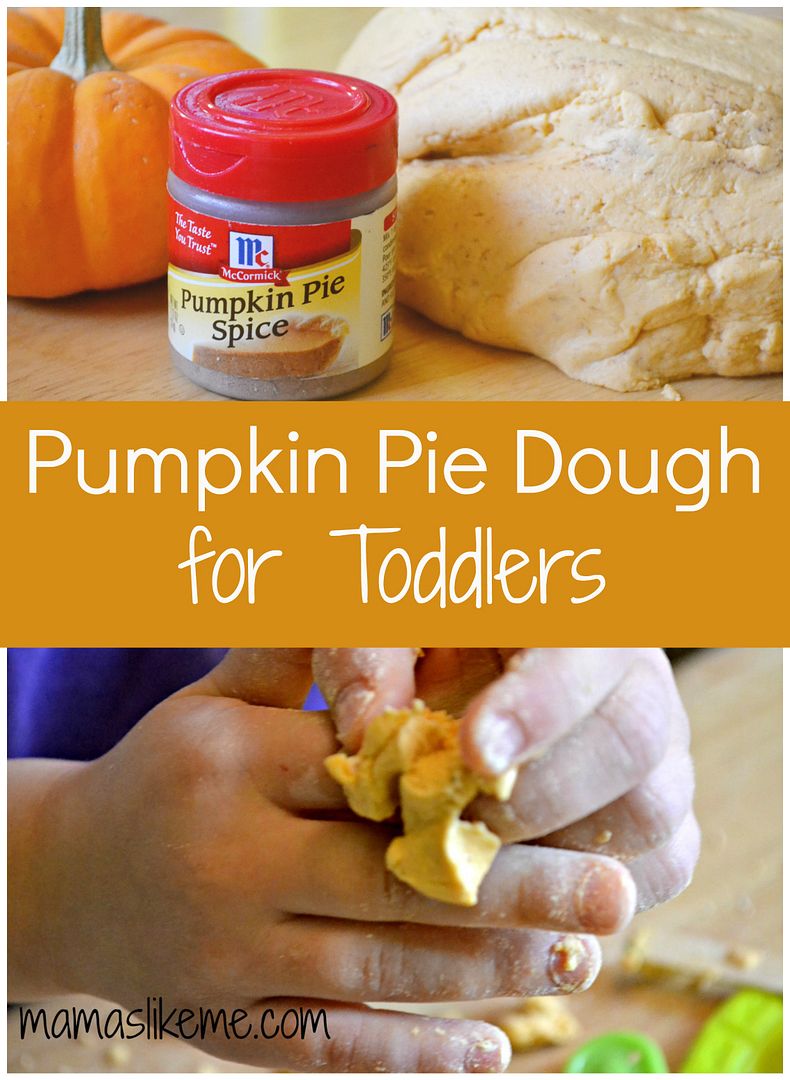 Thanks for stopping by! I'd love to hear from you in the comments and have you join us back again! You can find more ideas for Sensory Play on our Pinterest Boards.