Want more ideas for spending time with your kids? Be sure to follow us on our Facebook or Pinterest pages and sign up for emails to keep up with all the latest crafts, activities, and kid-friendly recipes!
Ever since I saw these adorable
pumpkin name puzzles
from How Wee Learn, I've been dying to try them with my daycare kids! This year, I decided to give them a try with our Apple Theme and the kids were so excited to make them.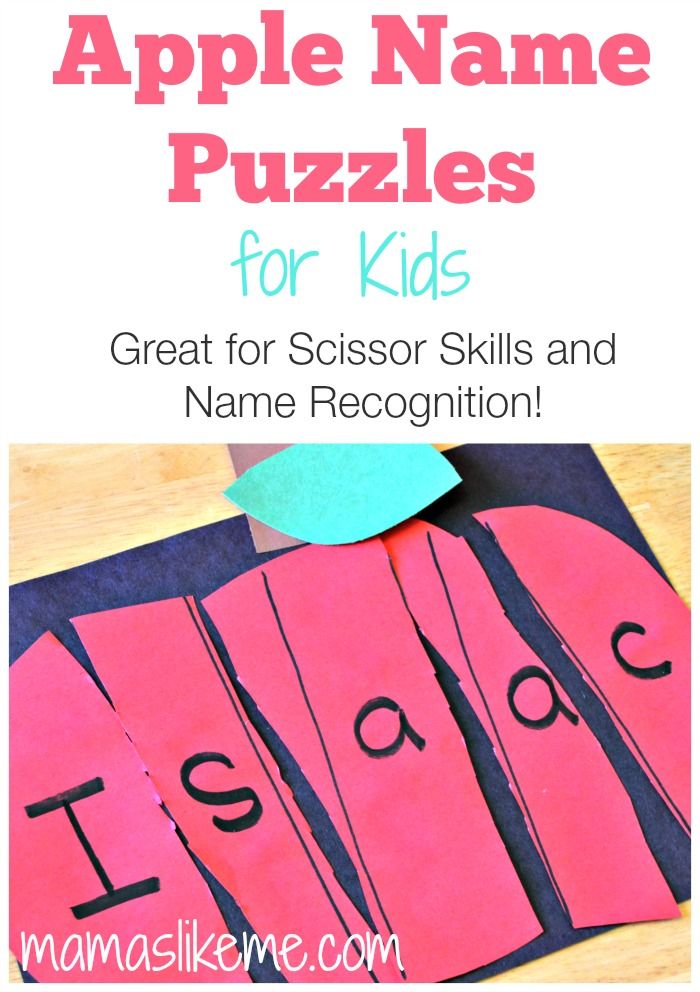 For our puzzle activity, we used:
red, black, brown, and green construction paper
kid-size scissors
glue sticks
markers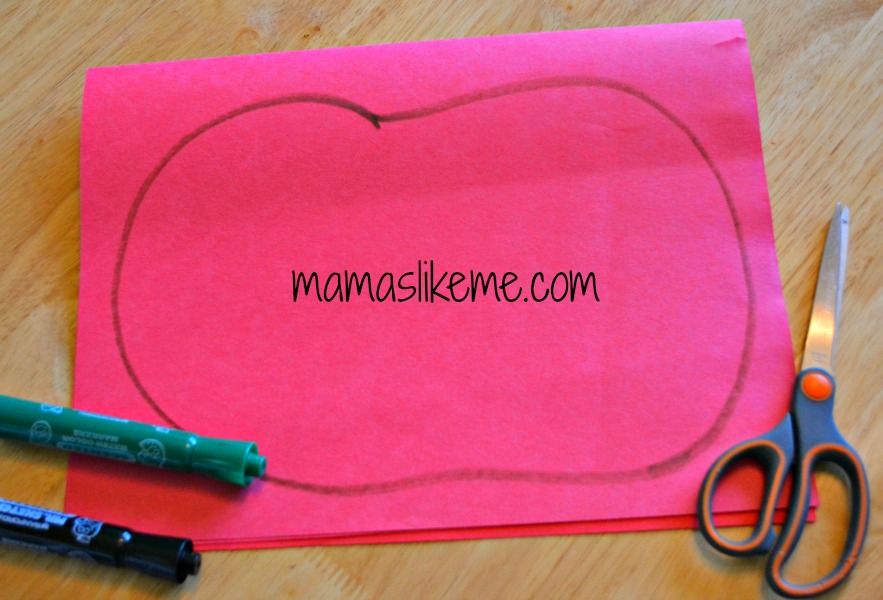 I drew an apple shape for each child and wrote their name inside being careful to leave space between each letter. As I wrote their names, we spelled them together and I showed them how to form each letter.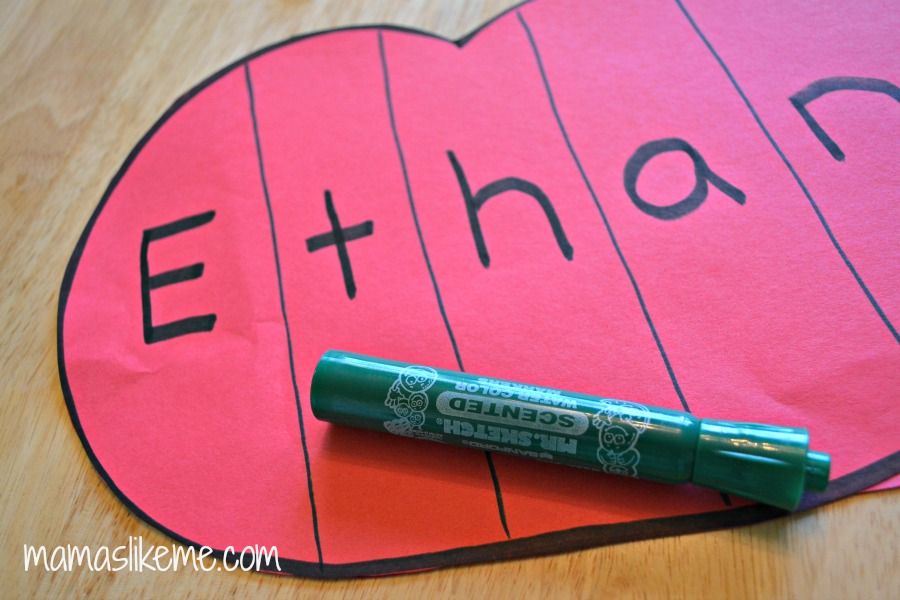 Then I used a different color marker to draw a line between each letter for the kids to cut on. My kids love to use scissors and this is a great activity for kids just learning to use scissors. There are no curved lines or difficult cuts.
Once the pieces were cut, each child mixed theirs up and then tried to put them back together. My 3-year-old is learning to spell and make the letters in his name, so this was a good challenge for him.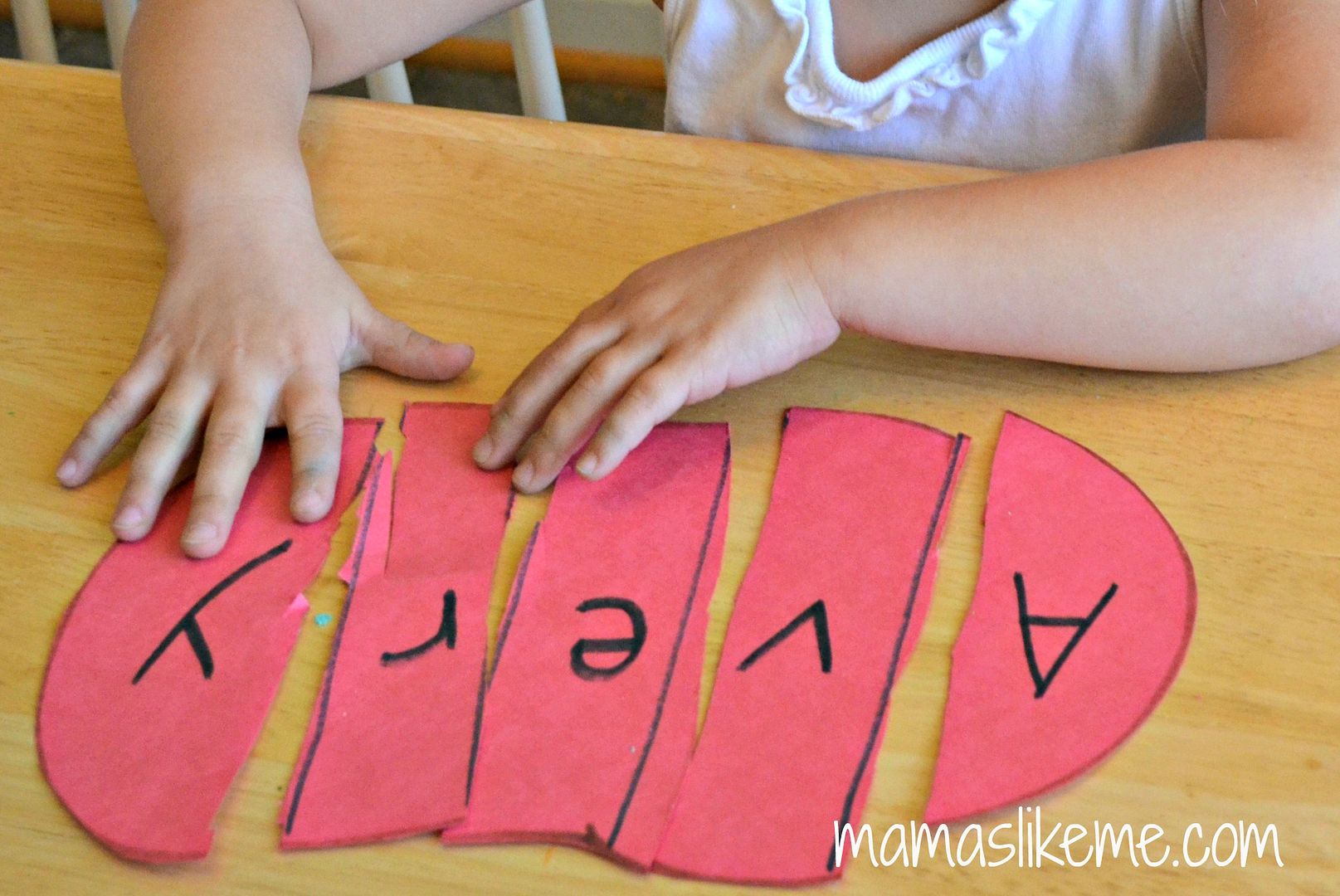 For those that were a little more advanced, I took a letter from their puzzle and had them put them together. Then, they had to tell me what letter was missing. My preschoolers loved this!
To send them home, we glued our puzzles together on a piece of black construction paper.
Then, we added a simple stem and leaf to complete our apples.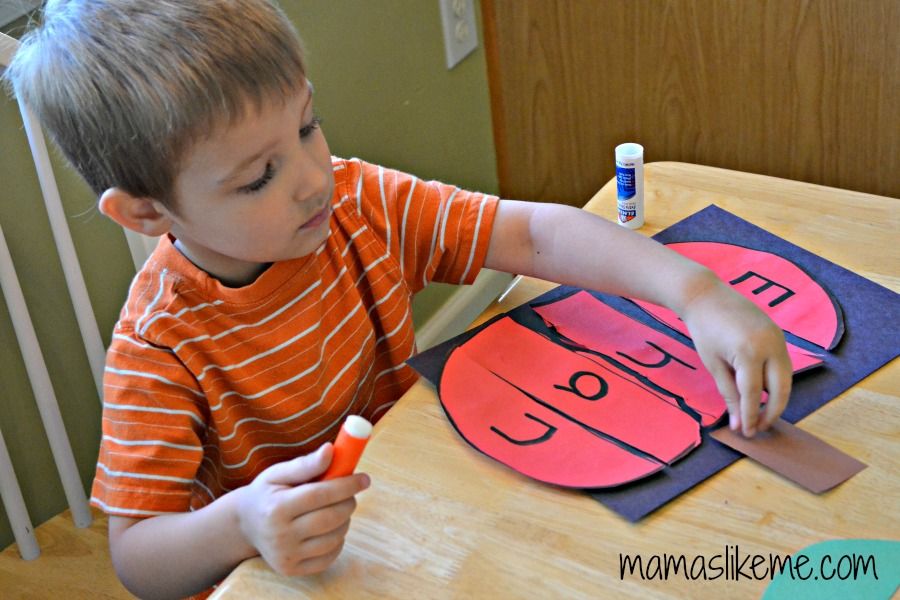 And, since the purpose of this activity was really to give the kids practice cutting and working with their names, you can see how my 2-year-old decided to "cut" his apple. He was so proud of his creation and couldn't wait to show Daddy when he got home. Remember when crafting with young ones that the end product is less important than letting them work through the creative process.