Today, we're participating in a
Classic Nursery Rhymes Crafts and Activities series
hosted by Sugar Aunt's. The kids love when we do a craft or activity with a specific book so I knew that they'd love this nursery rhyme activity. In fact, they get excited every time I break out the chart paper. There's something magical about
chart paper
and
smelly markers
!
To start with, we wrote our nursery rhyme, Hey Diddle Diddle, on the chart paper and I chose specific words to highlight with a second color. In our case, I chose the words that would make an appearance in our sensory bin. Then, we circled the beginning letters of those words and reviewed their sounds. "Cat starts with what letter? C, that's right! What sound does C make?"
Then, the kids got busy with a mini sensory bin just for Hey Diddle Diddle.
In our sensory bin, I included:
the cat, cow, and dog from our
Farm Animal Set
black beans
a dish and spoon from our Play Doh toys
a ball of aluminum foil for the moon
Magnetic Letters from the Dollar section at Target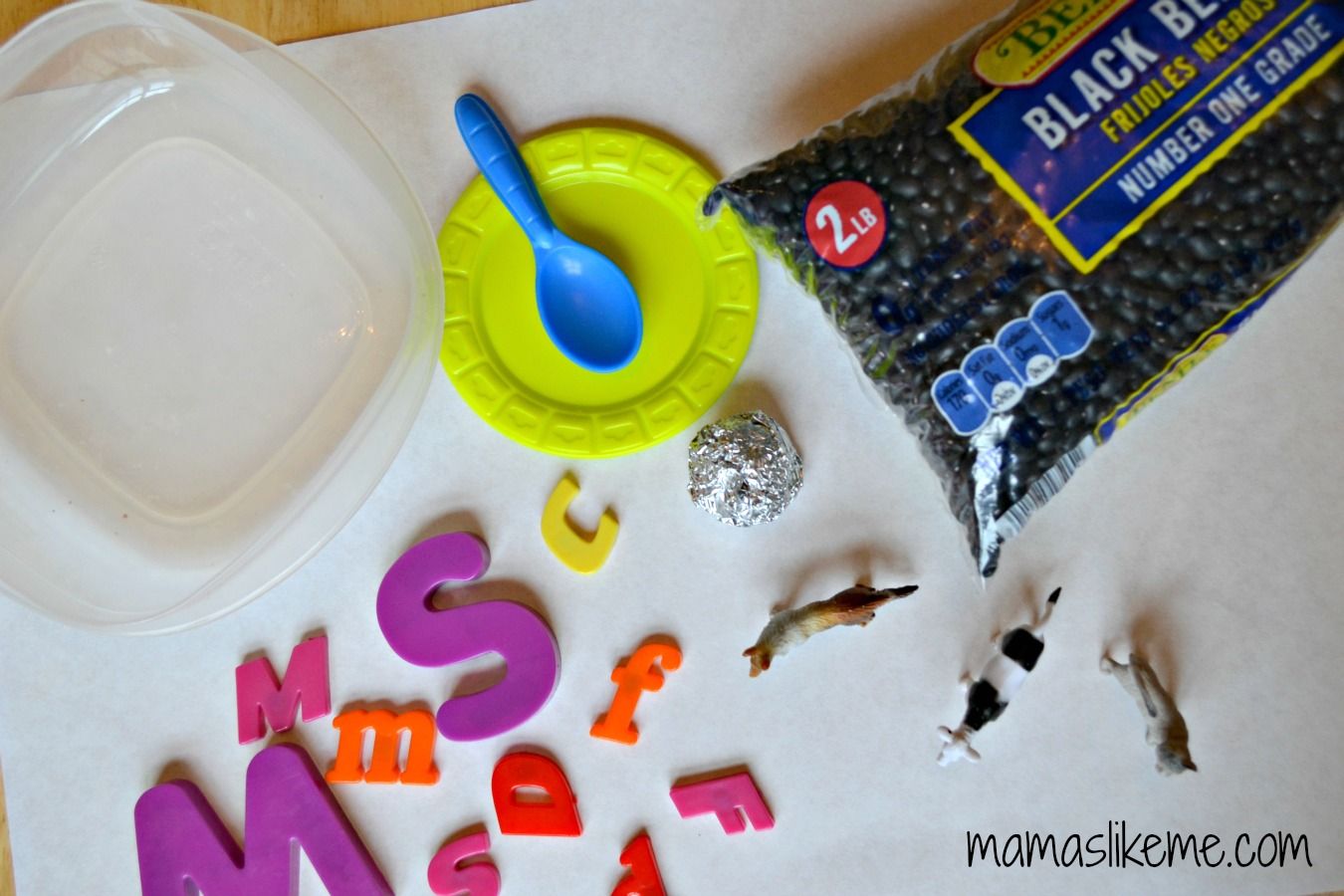 As the kids played, we re-enacted parts of the rhyme, reviewed letters and sounds, used animal sounds, developed fine motor skills, counted beans and animals, and enjoyed the different textures of the beans, animals, and aluminum foil.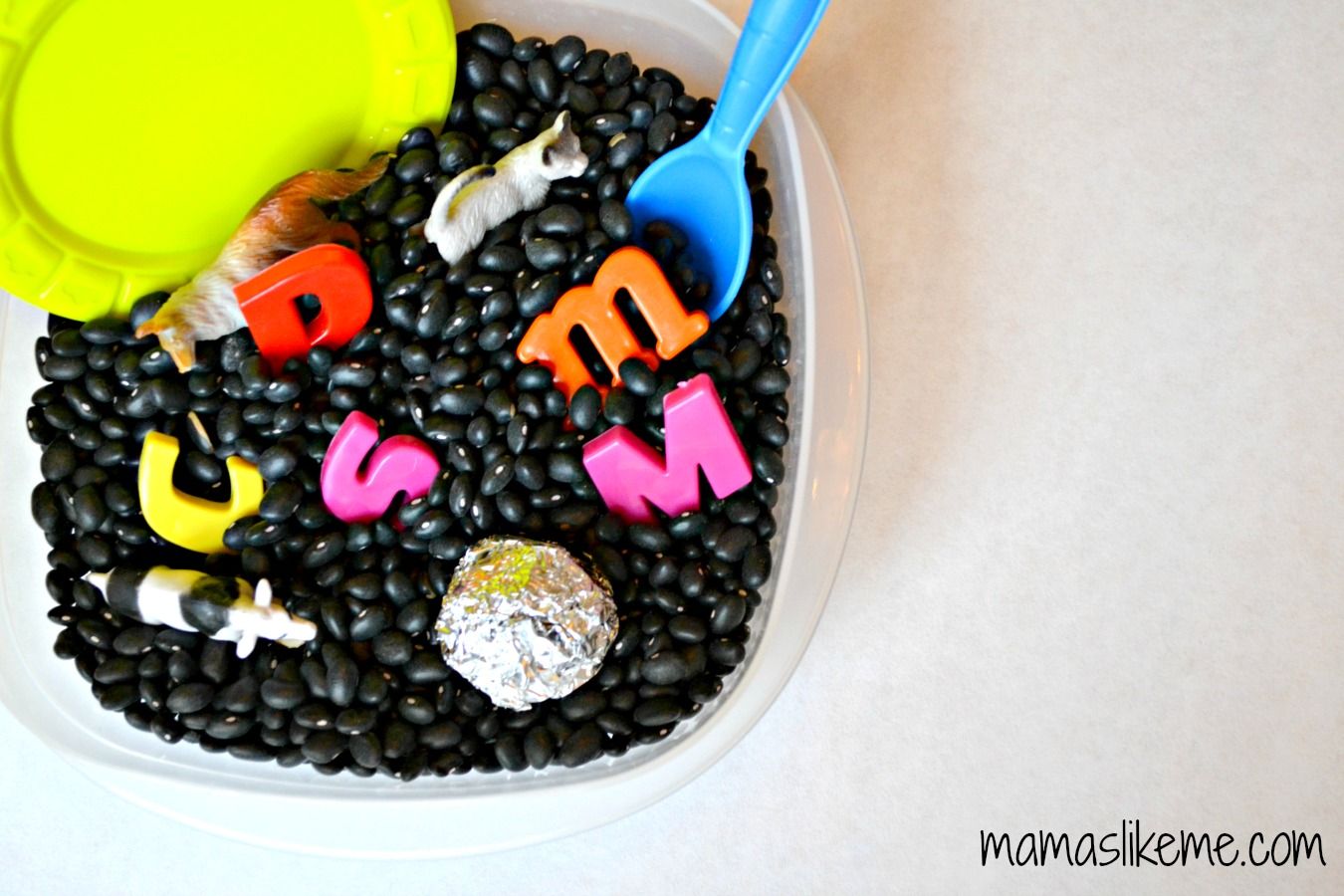 My 2-year-old loved having the cow jump over the moon and my 3-year-old kept having the dish run away with the spoon!
Together, we identified the letters and sorted the things in our bin by their beginning sounds.
Then, my 2-year-old had fun burying them back under the beans.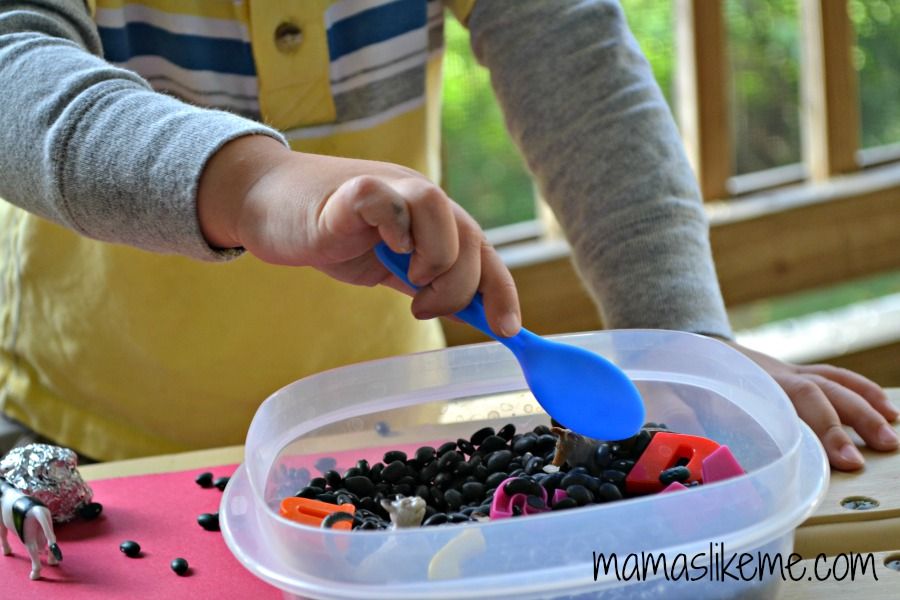 The kids loved this one and it's small enough to take with us wherever we go (although I would recommend putting a blanket down for easy clean-up!).