This Summer has been filled with beach and ocean activities. While looking up different activities, I came across this
Shell Letter Matching activity
and I just knew that I had to try it with the kids! My Daycare Kids had so much fun with this. My 2-year-old loved getting his hands into our homemade sand and the older kids loved digging for buried treasure!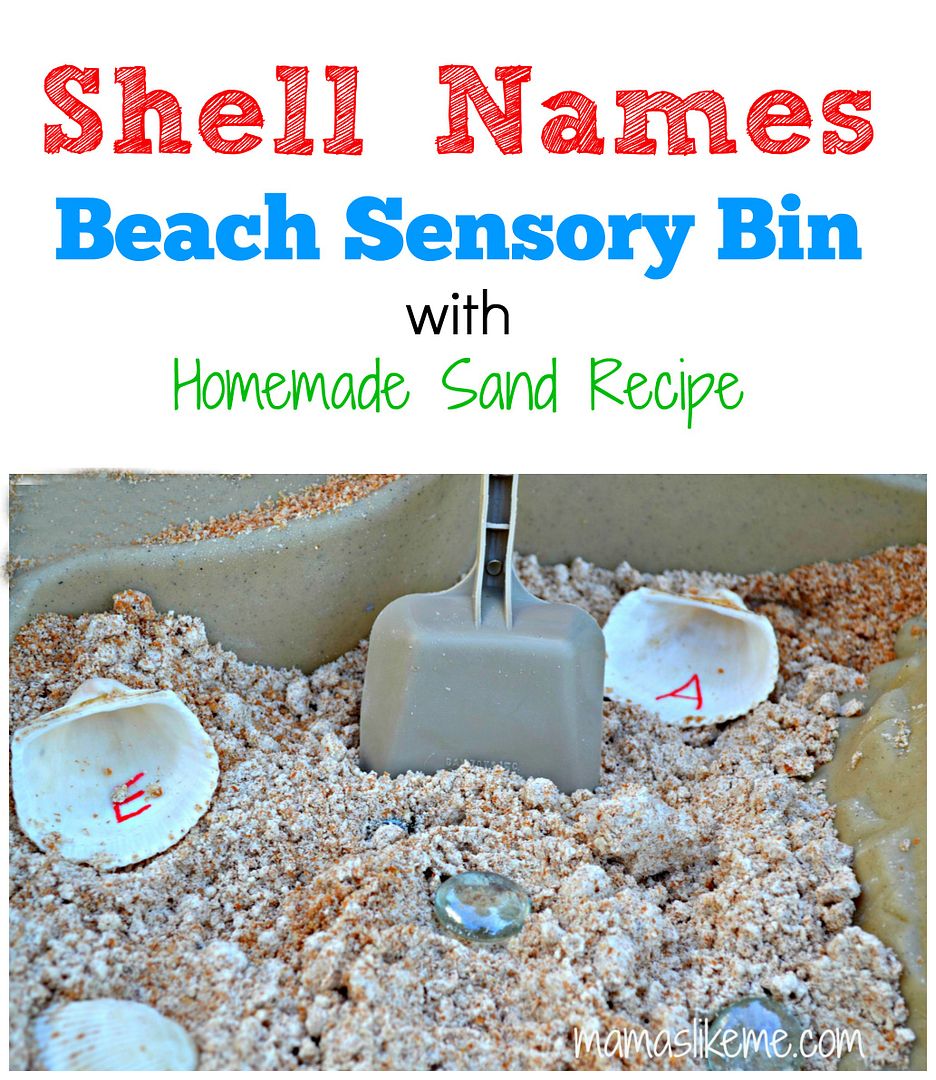 We used our favorite
sand and water table
to create a day at the beach in this fun learning activity. To prep for our activity, I took a bunch of dollar store shells and wrote the letters of each child's name on the back using a red sharpie. Then, I hid the shells along with some colored gems in our homemade sand (see the bottom of this post for our sand recipe).
The kids had a great time digging through the sand and searching for the letters of their names. This is a great activity for exploring different textures with the sand, smooth stones, and rough surfaces of the shells.
I gave each of them a card with their name on it so the 3-year-old's would have a reference to match their shells to and create their names. It was fun to watch their excitement when they found their letters and realized that some of them shared letters.
"Look, Mommy, I have an 'a' and Sean has an 'a'!"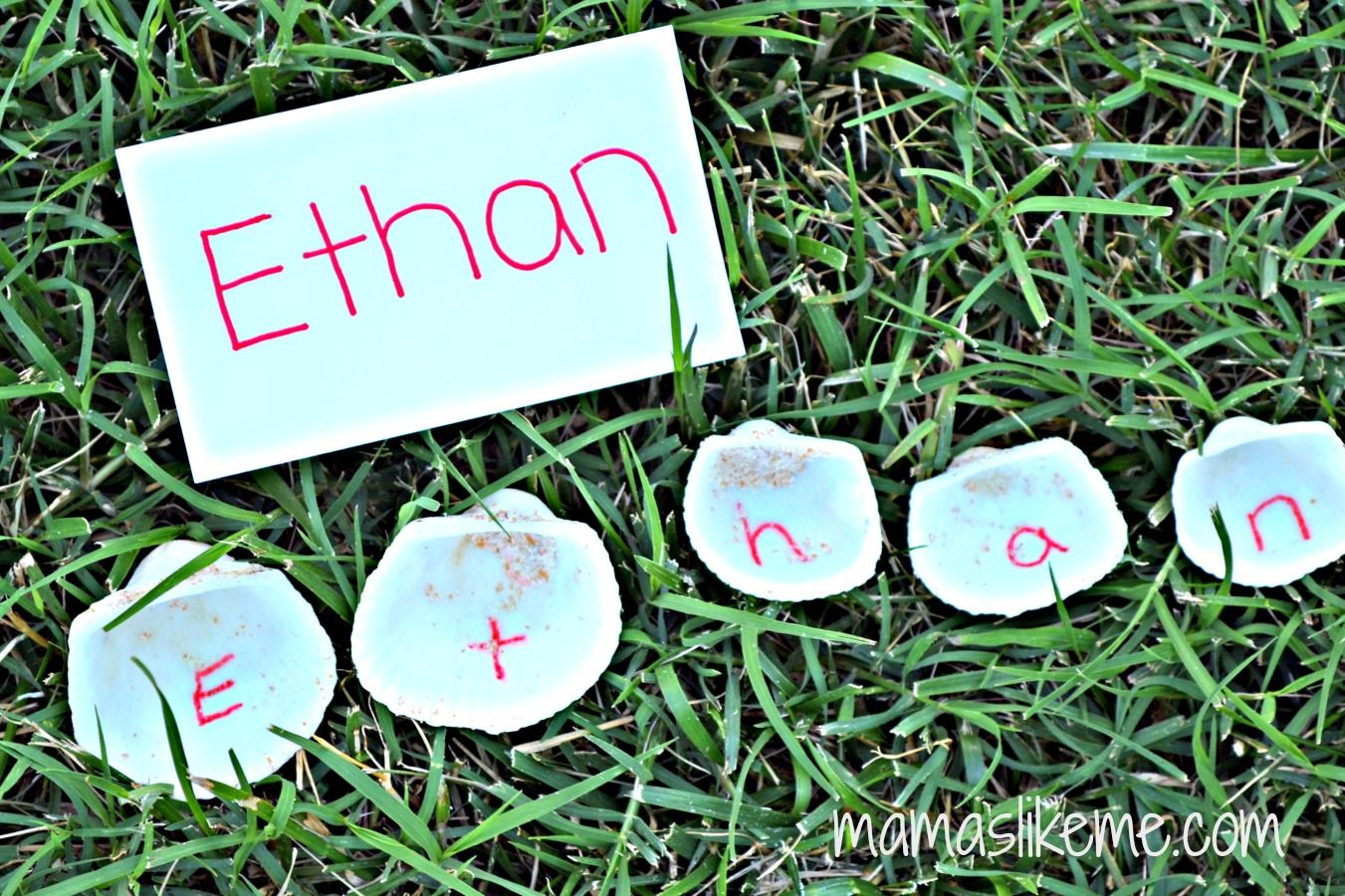 My 2-year-old began packing the shells with sand and using them to create prints in the sand. The sand is so soft that the kids have returned to this activity several times in the past few weeks. They've also used it for small world play with their dinosaurs and superheroes. I love watching their imaginations take over!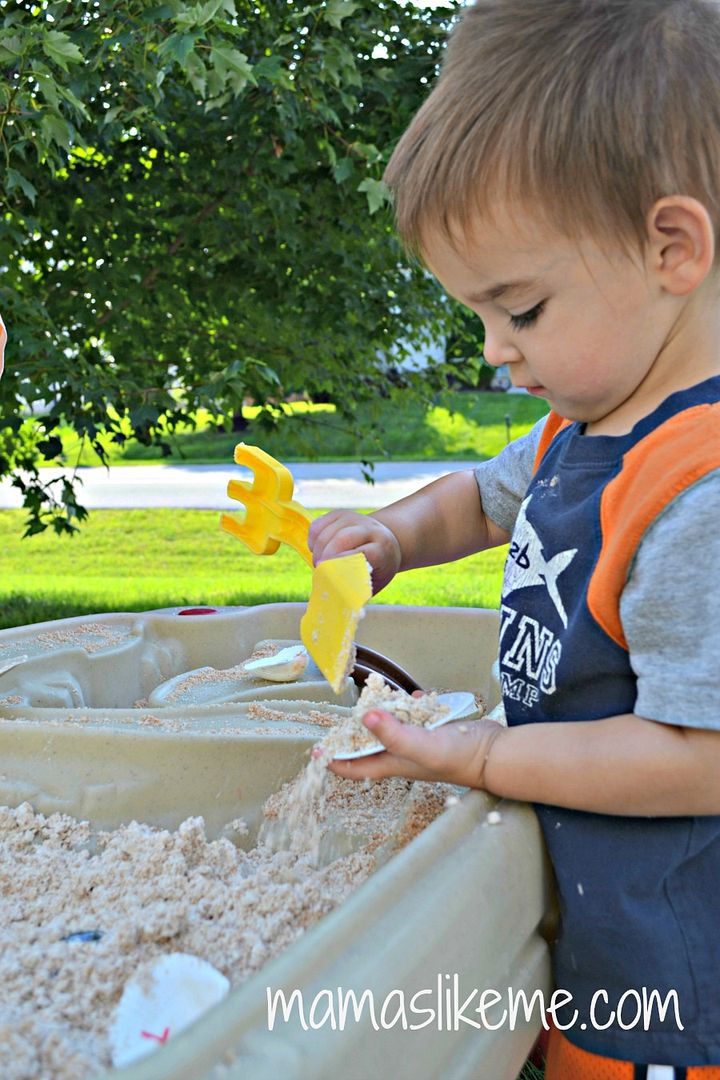 Homemade Sand Recipe (for sand table use):
*Mix thoroughly in a large bowl
(I actually made half of this recipe and then had to double it to fill our table)
Thanks for stopping by! I'd love to hear from you in the comments and have you join us back again! You can find more ideas for Ocean Activities on our Pinterest Boards.

Want more ideas for spending time with your kids? Be sure to follow us on our Facebook or Pinterest pages and sign up for emails to keep up with all the latest crafts, activities, and kid-friendly recipes!