This month, the
All Things Kids bloggers
are bringing you a series on
Learning With Water Play
. Water is such a simple way to grab your child's attention and Summer is the perfect time to let them get wet and have fun learning. You'll find lots of great ideas for this month's theme from the other ATK bloggers
at Frogs and Snails and Puppy Dog Tails, Crayon Box Chronicles, Sugar Aunts, All Done Monkey, House of Burke, Fun A Day, Inspired by Family, and Where the Imagination Grows.
My kids absolutely love playing with water sensory bins and our water table
. Lately, we've been incorporating learning activities into our water play. These activities using the rubber duckies leftover from my son's pirate party were a huge hit with the daycare kids!
For our activities, I used:
Baby Pool
or water table
Rubber Ducks
Aquarium Nets
or Kitchen Strainers
Sharpie
Water Guns
I took a Sharpie and wrote letters on the bottoms of our Rubber Ducks. Then, I filled our baby pool and tossed the ducks inside. The kids couldn't wait to get their hands on them and were thrilled to spend time just grabbing and releasing the ducks. This is a great activity for toddlers who can gain muscle strength and control just from manipulating the ducks.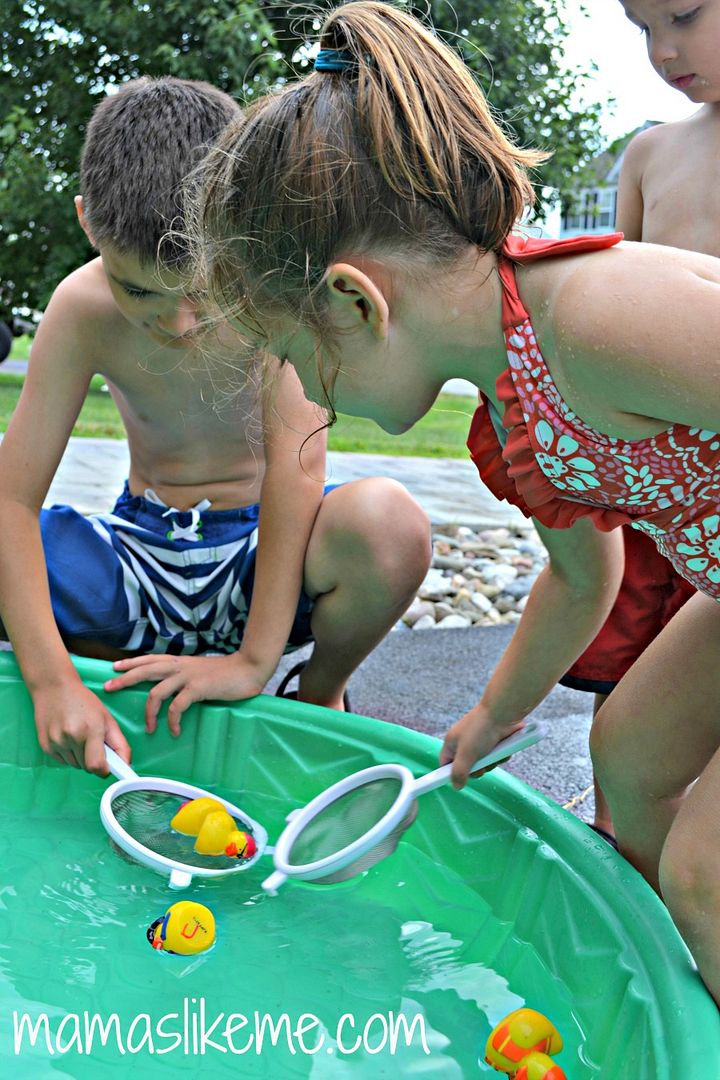 Then, I gave them each a net or strainer and let them try to scoop up the ducks. Here, the little ones got to work with hand-eye coordination and developing the muscles in their hands and wrists. My 2-year-old was thrilled when he found the duck with his letter and scooped it right up!
The kids then worked together to find and scoop the letters to make their names. This would also be a fun way to practice sight words.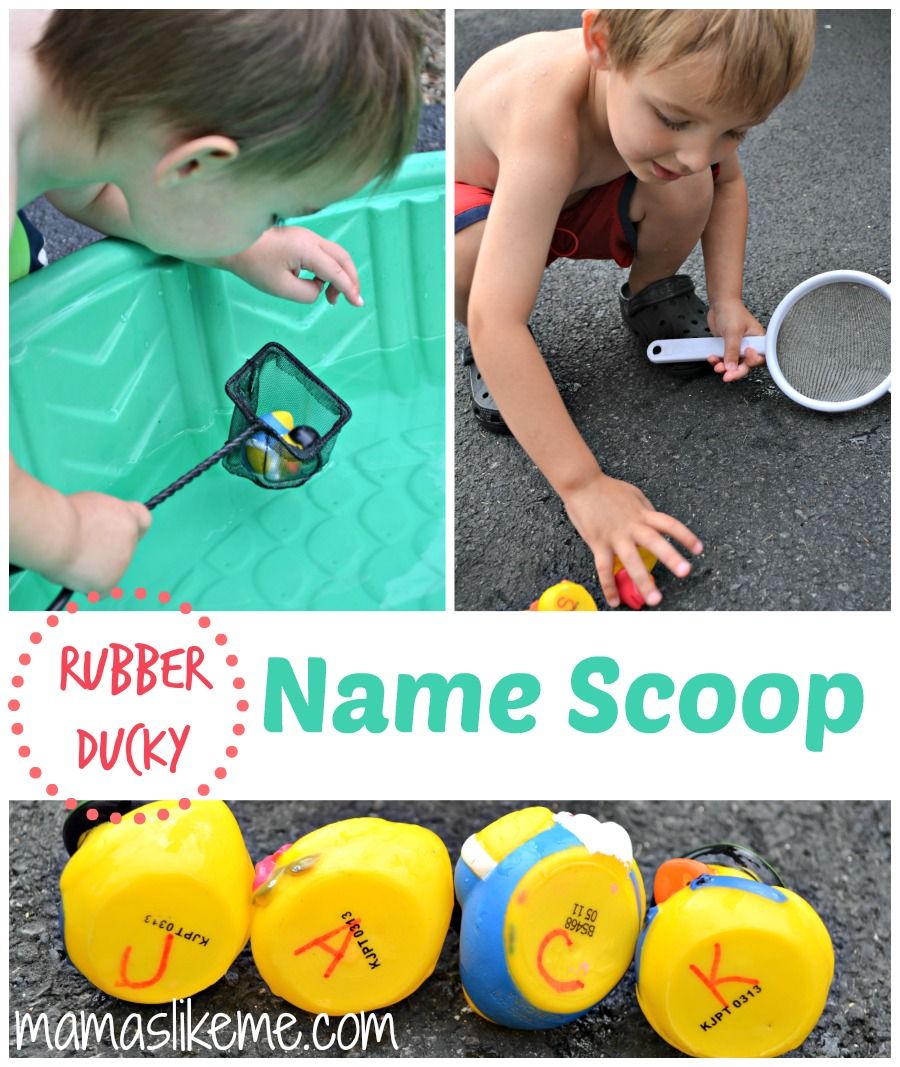 Then, I gave the kids squirt guns and they had target practice with the letters. I would call out a letter and they would find that duck and shoot it with their water gun. This evolved into everyone finding the duck with their initials and racing them across the pool.
After working with the letters for awhile, I gave the kids free reign to play. They loved scooping the ducks and capturing them in buckets. Then, they added our battery powered fish and shark
and raced to scoop up all the ducks before the shark could get them! This game was so much fun to watch as the kids squealed and raced around the pool!
And, I couldn't resist sharing some of the adorable silliness from our water day!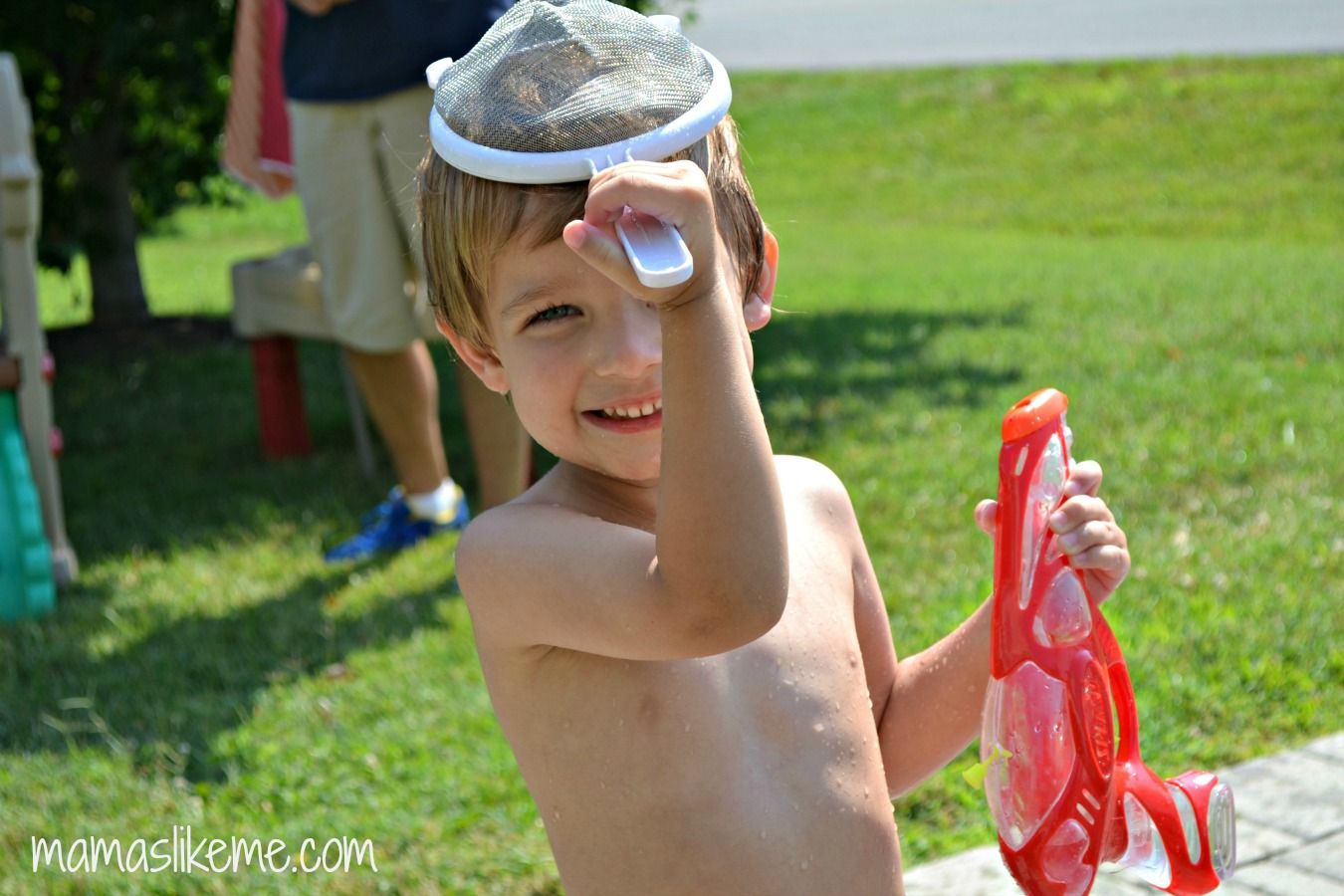 Thanks for stopping by and checking out our Daycare Fun! I'd love to hear from you in the comments and have you join us back again!

Want more ideas for spending time with your kids? Be sure to follow us on our Facebook or Pinterest pages and sign up for emails to keep up with all the latest crafts, activities, and kid-friendly recipes!