Last week, I shared some of my thoughts on
the night before our daughter was born
. The next day, we welcomed our 5th child (and first girl) on Friday, July 18th at 1:46pm. I went into the hospital that morning for a scheduled induction because of high blood pressure and she was here about 5 hours later. It was a very straight-forward labor and easier in many ways than
my last delivery
!
The first epidural did not work and I might have soldiered through without anything, but right after we arrived they asked me if I would be willing to have a student nurse view my labor and delivery. It was his first time viewing a birth and he was so nervous that no one would let him watch because he was male. It sounds silly to say, but I was more willing to try the second epidural because I couldn't bring myself to scare this poor kid (and how old do I feel that the college-aged student nurse is now a
kid
to me??!). The second epidural ended up fully kicking in right after I gave birth, but it worked enough that I was able to deliver without much fuss. Thankfully, my little princess only took 3 pushes and I was so happy that my husband and my mother were both there for the birth this time!
And, here she is world: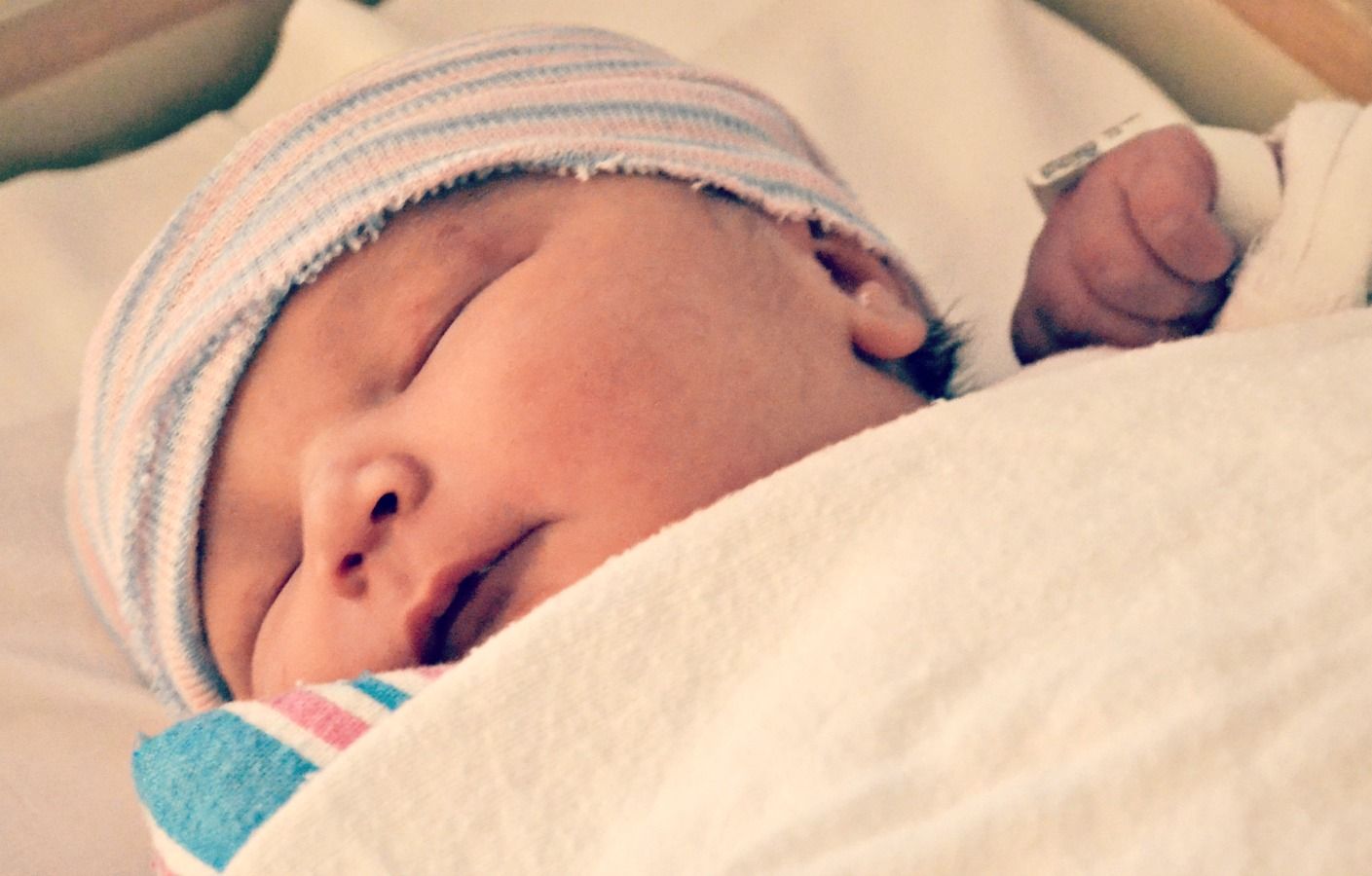 My husband has wanted a Kate since our first son was born eight years ago. She gets the name "Alice" from my mother, who is thrilled to have another granddaughter after 25 years.
My other boys came to the hospital to visit their baby sister the next day.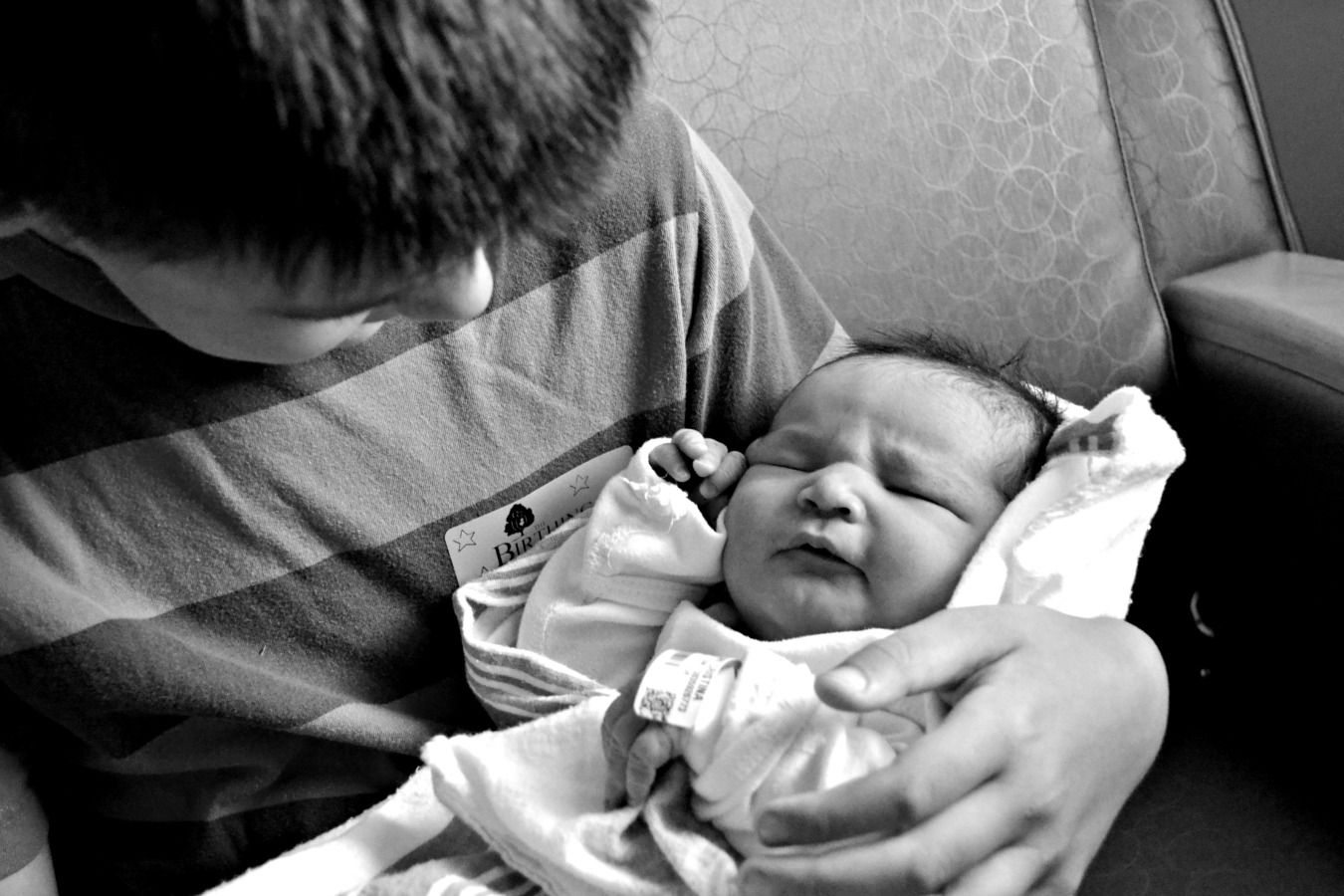 They were so excited.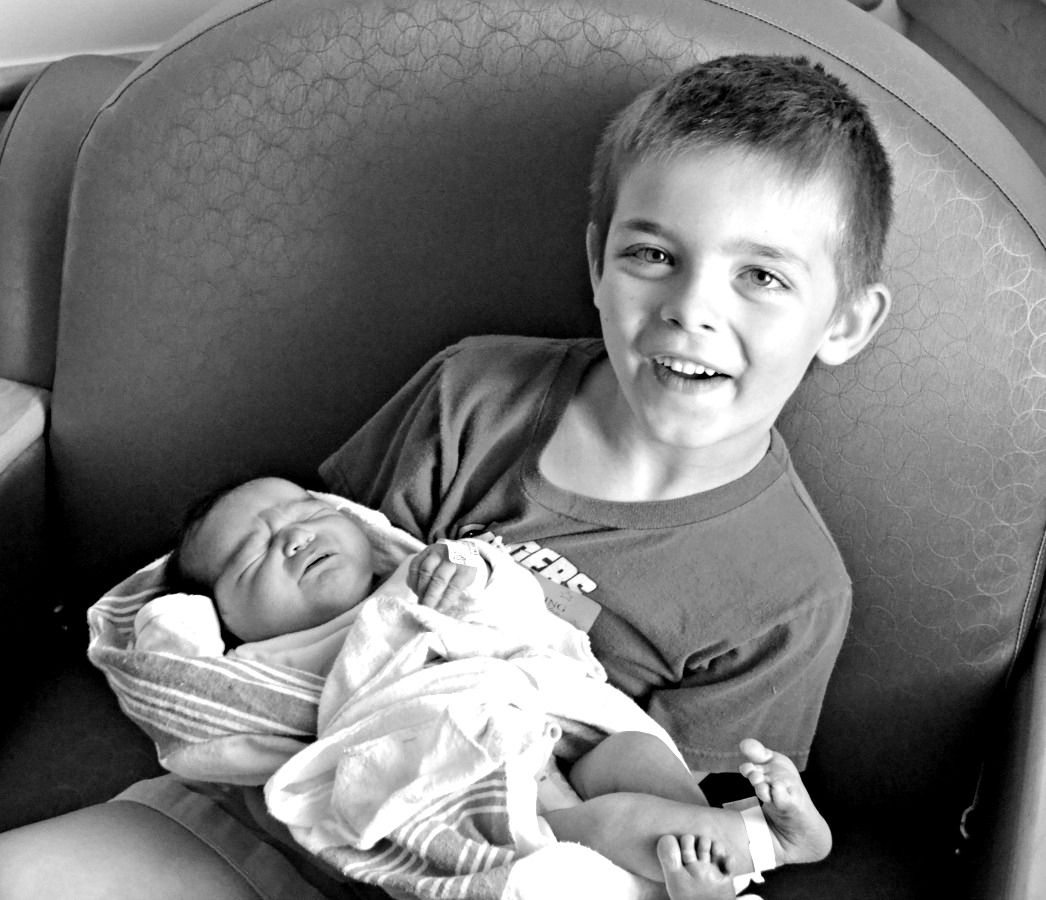 One of the sweetest gifts we received was from my mother who brought me a pink rosebush to plan in Kate's honor and flowers in these pink booties that were given to me the day I was born. For as long as I can remember, these booties have been in a china cabinet in my mother's house and now they are proudly displayed in mine. Hopefully, I'll be able to pass them to my daughter one day when her first daughter is born.
Now, we're home and adjusting to life with a newborn in the house again. Her big brothers are infatuated with her and her Daddy is over-the-moon to have his baby girl. We are still traveling back and forth to the hospital every day for bilirubin tests and hoping that her levels will go down soon so we won't have to be readmitted to the hospital. In the meantime, we are enjoying all the snuggles we can get.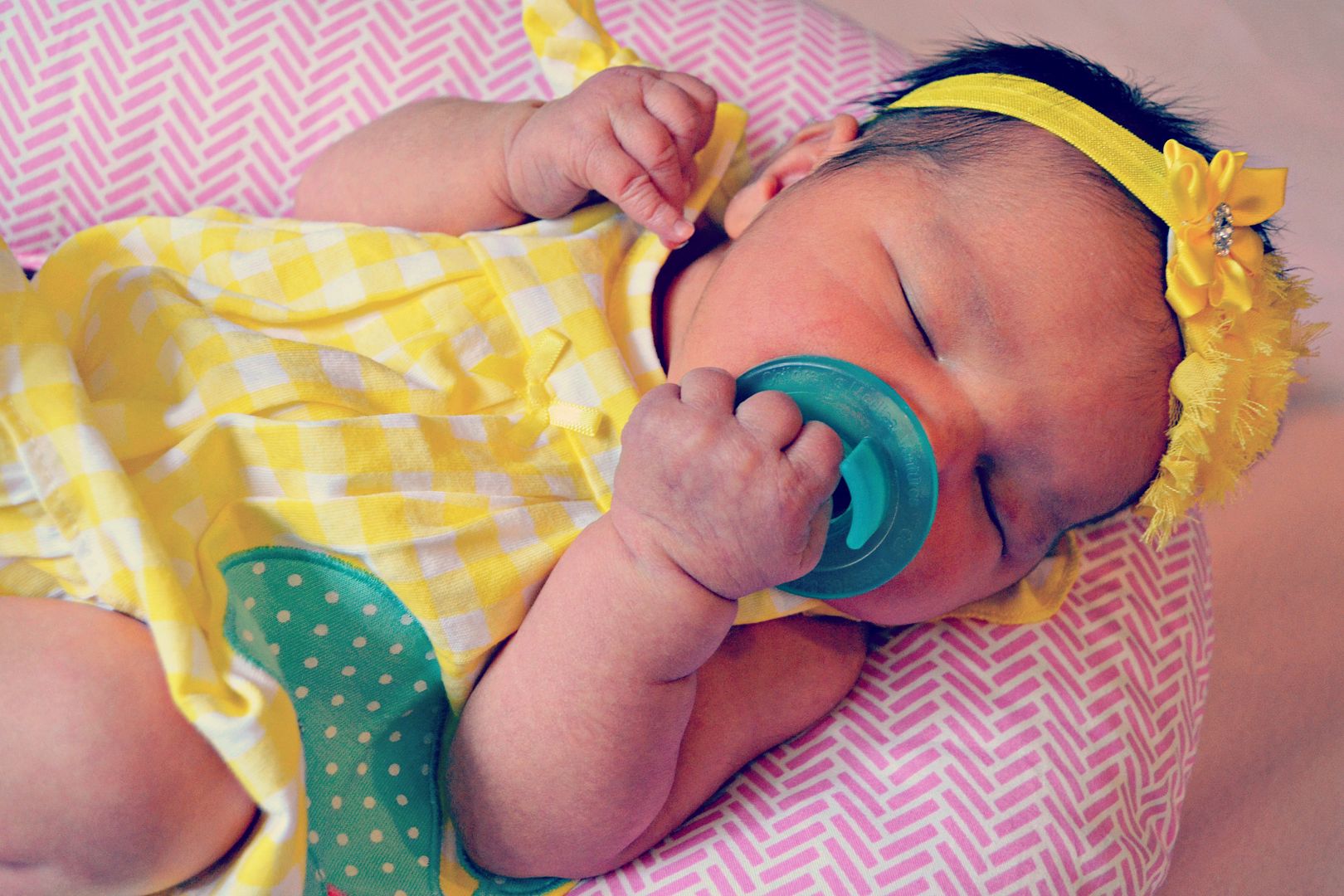 Thanks for stopping by! I'd love to hear from you in the comments and have you join us back again!

Want more ideas for spending time with your kids? Be sure to follow us on our Facebook or Pinterest pages and sign up for emails to keep up with all the latest crafts, activities, and kid-friendly recipes!