As we
read and learned about ocean animals
, one of the kids' favorite animals was the octopus. We had such a great time with these octopi and used them for lots of counting practice!
To start, I drew an octopus for each of the kids on their favorite color paper from our stash of construction paper.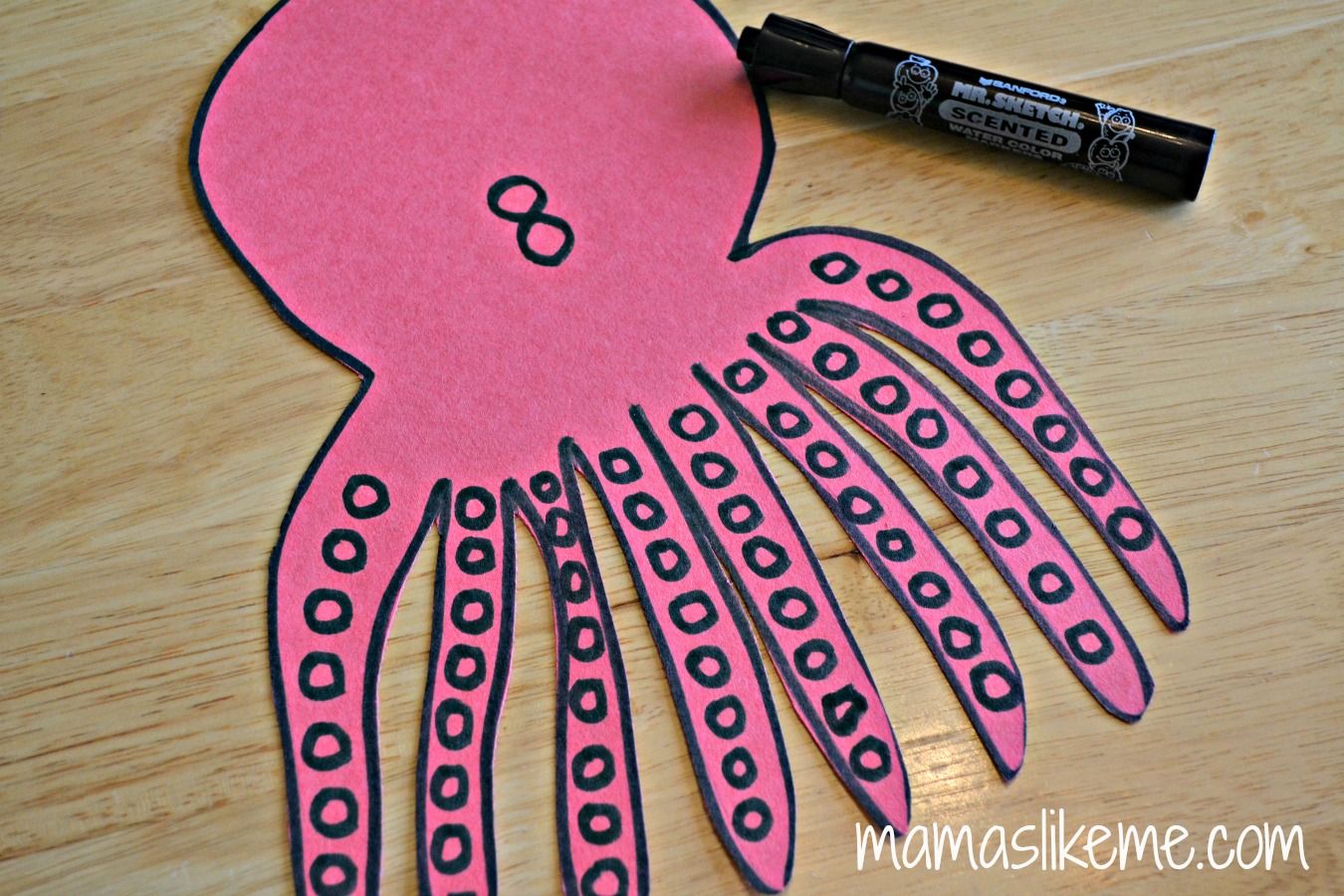 My son brought this ball home from the Kindergarten treasure box and it was a great visual for the kids of how the suckers on the tentacles help an octopus grab their prey. The kids had a great time suctioning the ball to the window and table!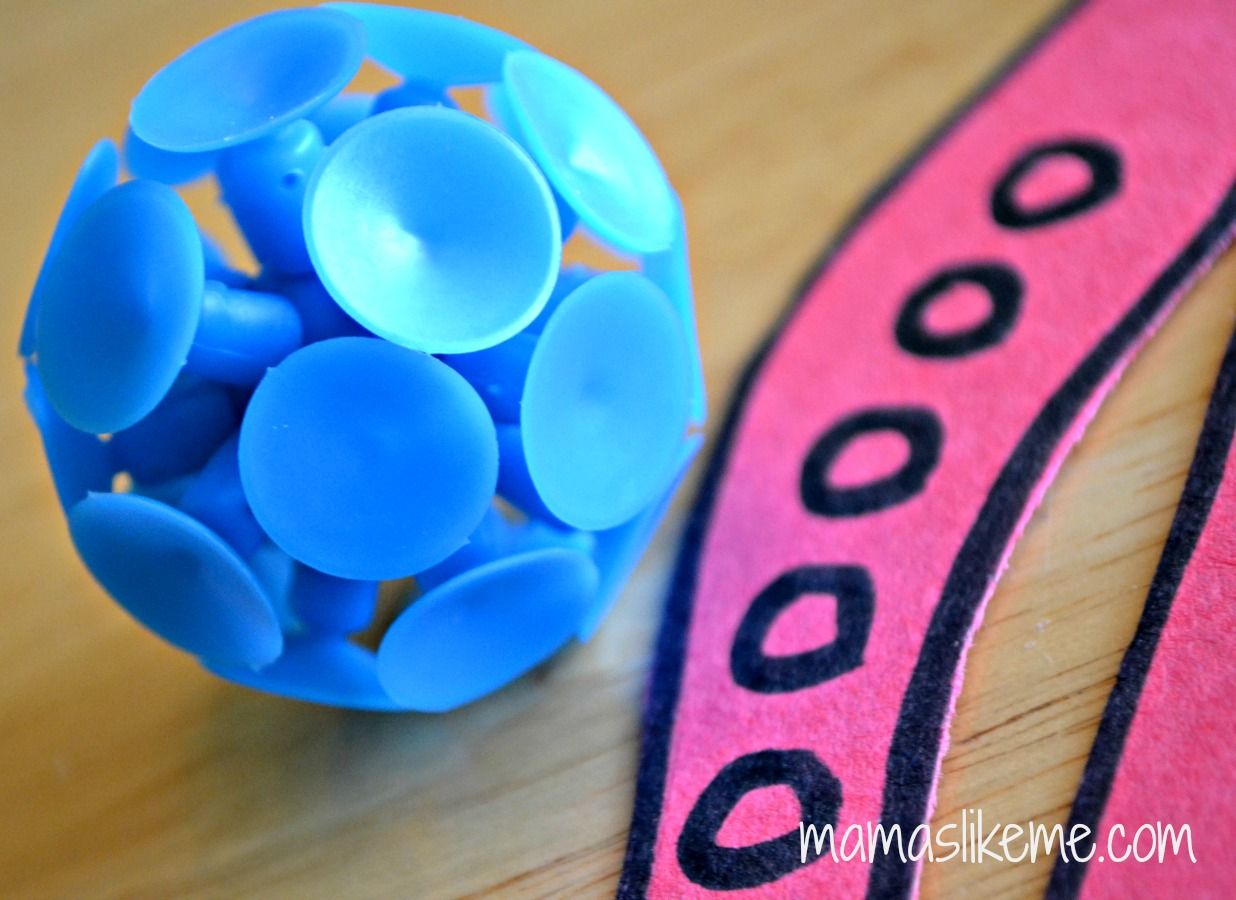 Then, we got to work adding 8 Cheerio suction cups to each arm of the octopus. My toddler added Cheerios to the circles on his octopus much like the activities in his
Cheerios Play Book
. He loves that book so he quickly picked up on the purpose of this activity. He did not finish his whole octopus, but I was still impressed with how quietly and carefully he worked!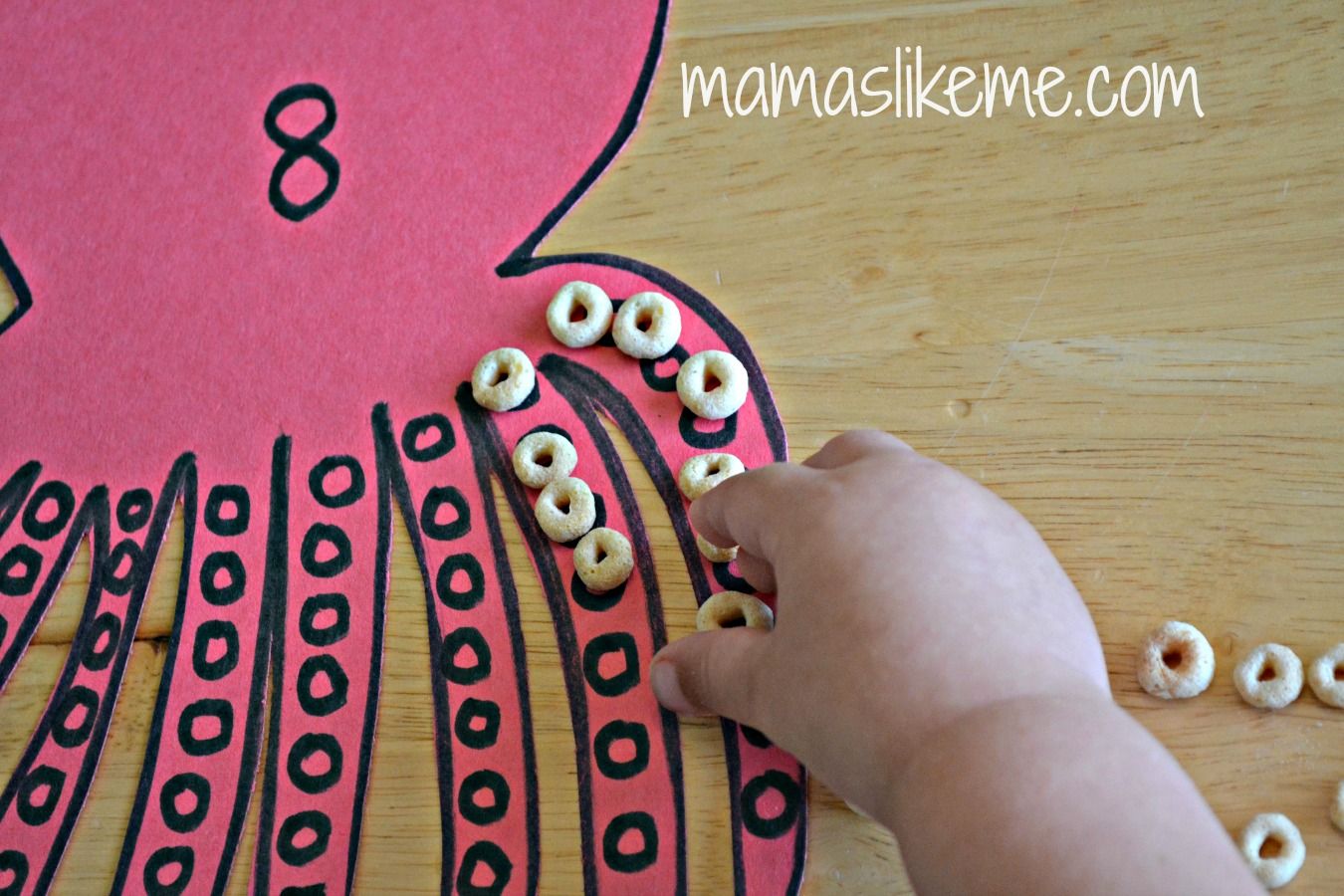 The 3-year-old's worked hard counting 8 Cheerios for each arm. We chose to glue ours on so they could take their projects home, but you could easily save these as a busy bag to be used over and over again.