We've started a new ocean exploration unit with the daycare kids and we're having tons of fun learning about the different animals found in the ocean. We made this simple art project after reading
My Visit to the Aquarium by Aliki
.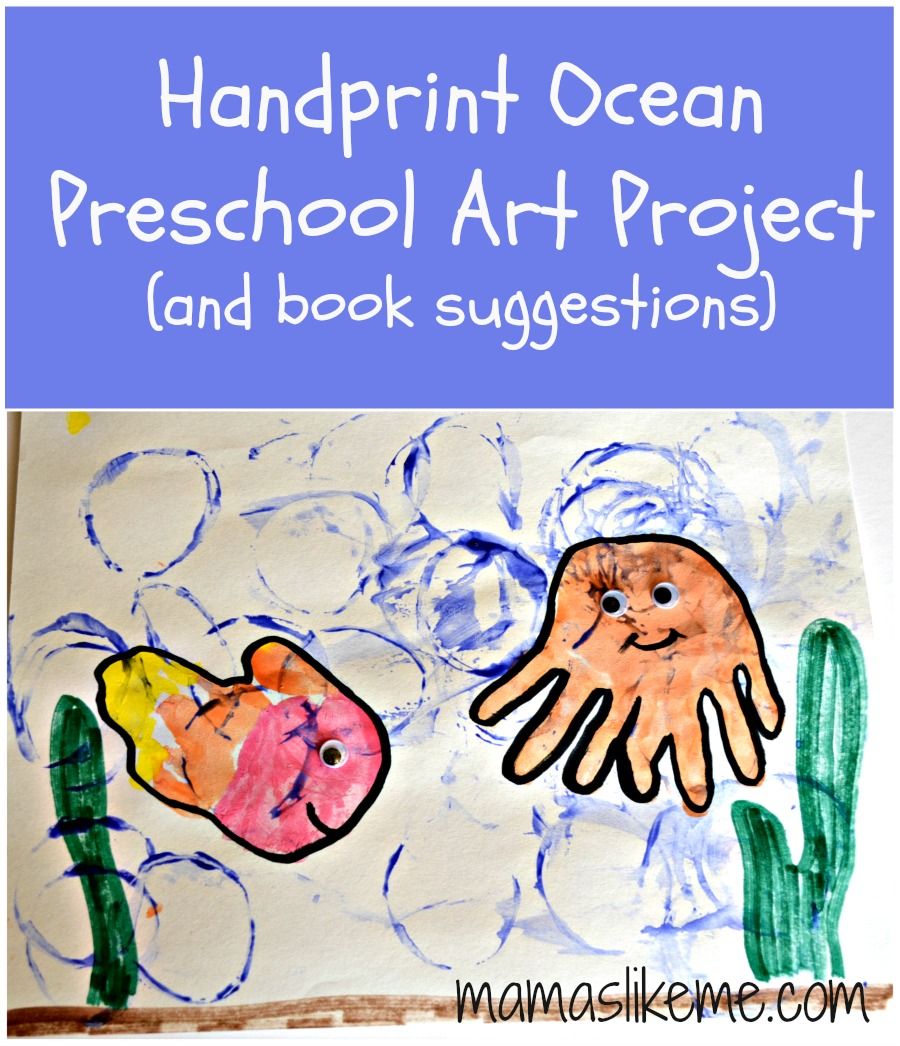 We started by creating an ocean wave texture by using empty toilet rolls to stamp blue paint all over our papers. My 2-year-old found this process especially fun and kept remarking on how many circles he was making!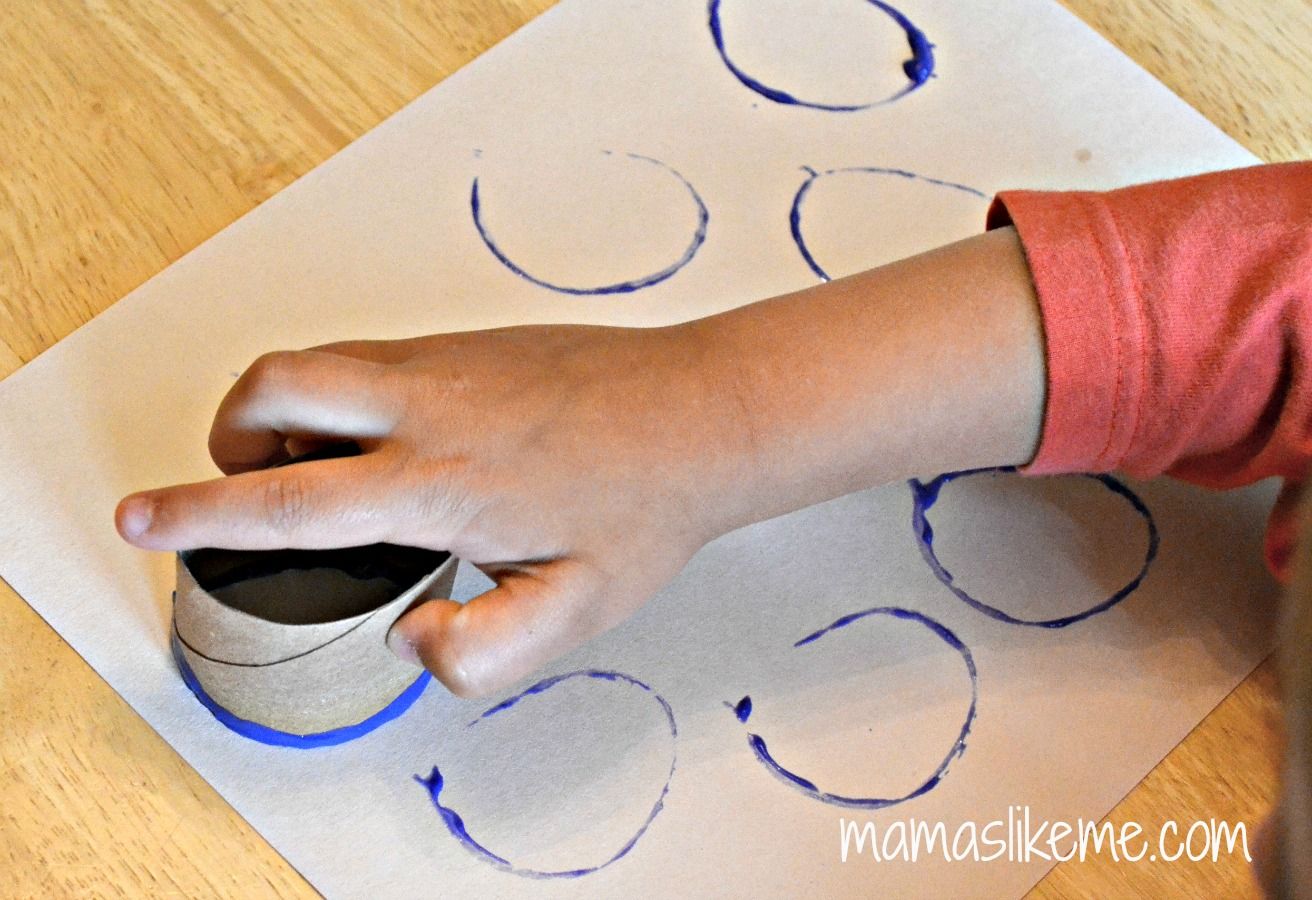 Once the paint dried. I used red, yellow, and orange paint to create a fish and octopus out of the children's hands. For the octopus I paint their 4 fingers (leaving their thumb clean) and pressed it onto the paper overlapping to create the octopus' 8 legs. For the fish, I paint their palms red, then half of their fingers orange, and the tips of their fingers yellow to create our colorful tropical fish.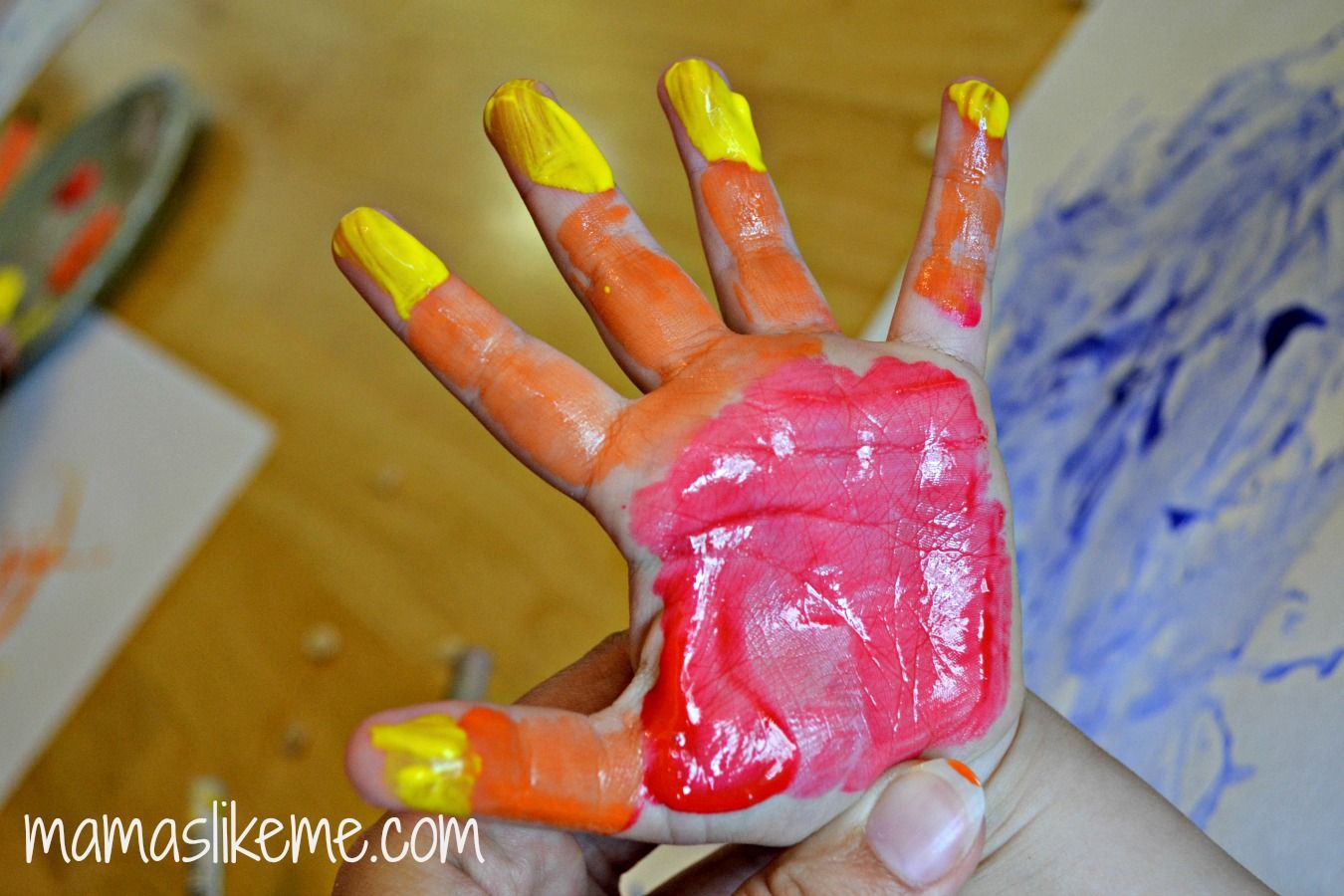 After their handprints dried, we used markers and googly eyes to decorate our pictures. These were a hit with the parents because we all love a project that uses handprints!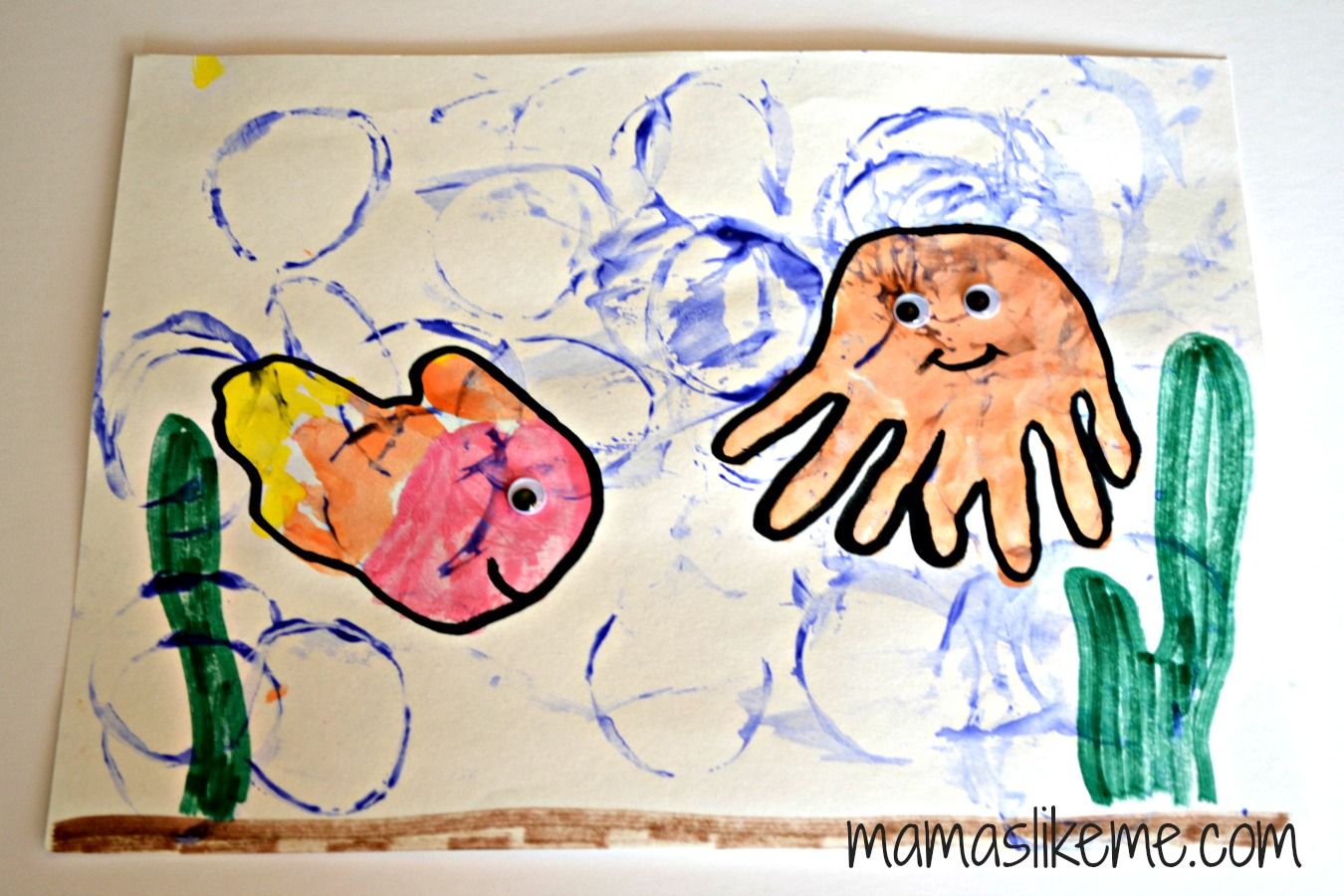 Thanks for stopping by! I'd love to hear from you in the comments and have you join us back again! You can find more ideas for Ocean Activities on our Pinterest Boards.
Want more ideas for spending time with your kids? Be sure to follow us on our Facebook or Pinterest pages and sign up for emails to keep up with all the latest crafts, activities, and kid-friendly recipes!