A few weeks ago, I alluded to our toilet roll ladybugs in a post on
crafts and activities using recycled materials
. Well, here it is weeks later and I'm finally getting around to sharing this one with you.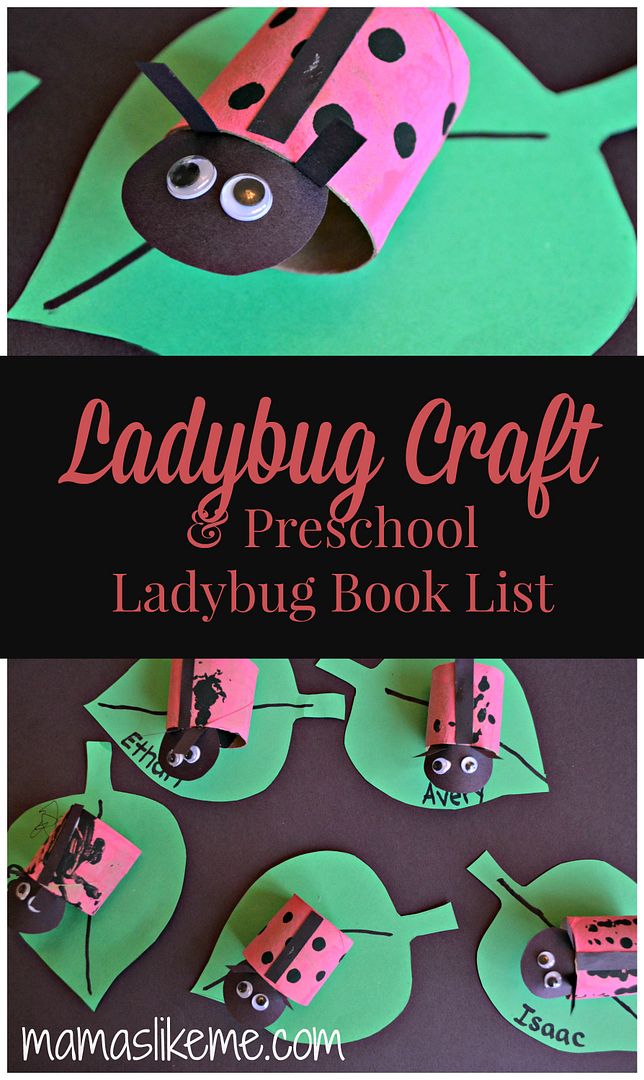 As part of our bug week, we did lots of ladybug activities including a bug sensory bin, color sorting book, pattern-making, and bug crafts. You can find some of our bug crafts from the past on our
Kids Crafts page
and I will be sharing more from our Bug Week in the next few weeks.
For our Toilet Roll Ladybugs, we used:
toilet rolls (or paper towel rolls)
red and black paint
black and green construction paper
googly eyes
sponge brushes
pencil
scissors
markers
glue
The kids started by painting their rolls red using the sponge brushes. Painting activities are always a huge hit in our house. I never purposely sit down to teach my children (or my daycare children) their colors. They learn them from everyday activities and the craft projects we do. Painting is one of the easiest ways to talk with your children about colors and let them learn and explore in a natural way, all while working on their fine motor skills.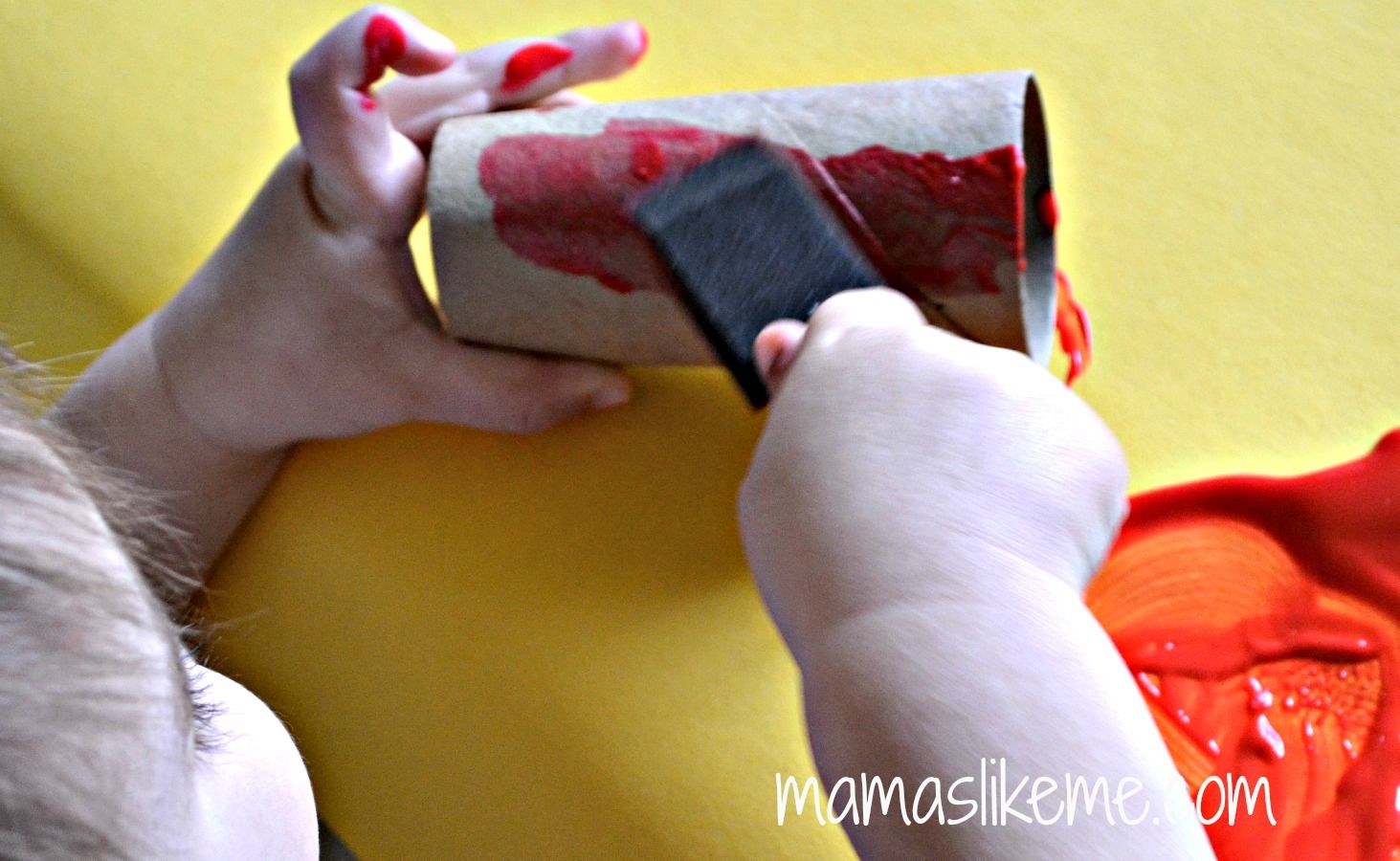 After the rolls dried I used the kitchen shears to cut them in half and the kids used pencils dipped in black paint to make spots on their ladybugs.
Once everything was dry, we glued on a black circle for the head, two rectangular antennae, a construction paper line down the back of the ladybug, and two googly eyes because googly eyes just make everything more fun!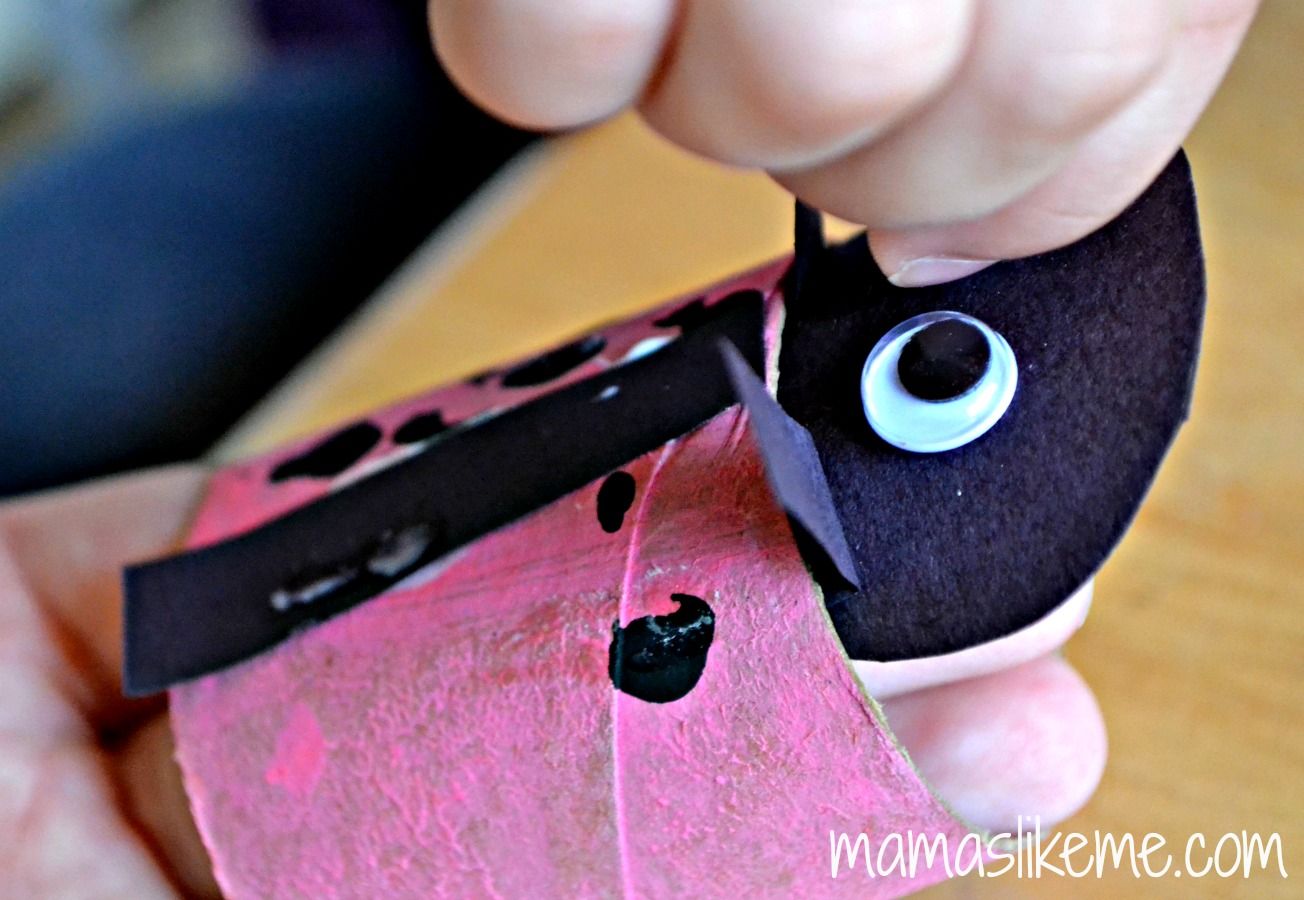 The kids attached their ladybugs to a green construction paper leaf and I added their names in marker.
These were so adorable and the kids couldn't wait to show them off to their parents.
To go along with our ladybug theme, we read:
The Grouchy Ladybug
by Eric Carle
Ladybug Girl
by David Soman and Jacki Davis
Are You a Ladybug?
by Judy Allen
Five Little Ladybugs
by Melanie Gerth
A Ladybug's Life
by John Himmelman
Thanks for stopping by! I'd love to hear from you in the comments and have you join us back again! You can find more ideas for Bug Activities on our Pinterest Boards.

Want more ideas for spending time with your kids? Be sure to follow us on our Facebook or Pinterest pages and sign up for emails to keep up with all the latest crafts, activities, and kid-friendly recipes!