Many times the easiest activities are the ones that the kids enjoy the most. The other week, we were doing an activity with cotton balls and the kids were really enjoying the sensory experience of just holding and manipulating the cotton balls, so I quickly came up with this game to capitalize on their excitement.
For our Good Shepherd Game, we used:
1 small cup for each child (as a pen for their sheep)
1 clothespin for each child
10 cotton balls for each child
1 number cube
I started by talking to the kids about shepherds and how their job is to take care of the sheep. They lead them to a pasture where they can eat and then they make sure that they get back to their pen where they're safe at the end of the day. Then, I "hid" the sheep all over the living room floor and told them that their job as shepherds was to collect 10 sheep for their pen.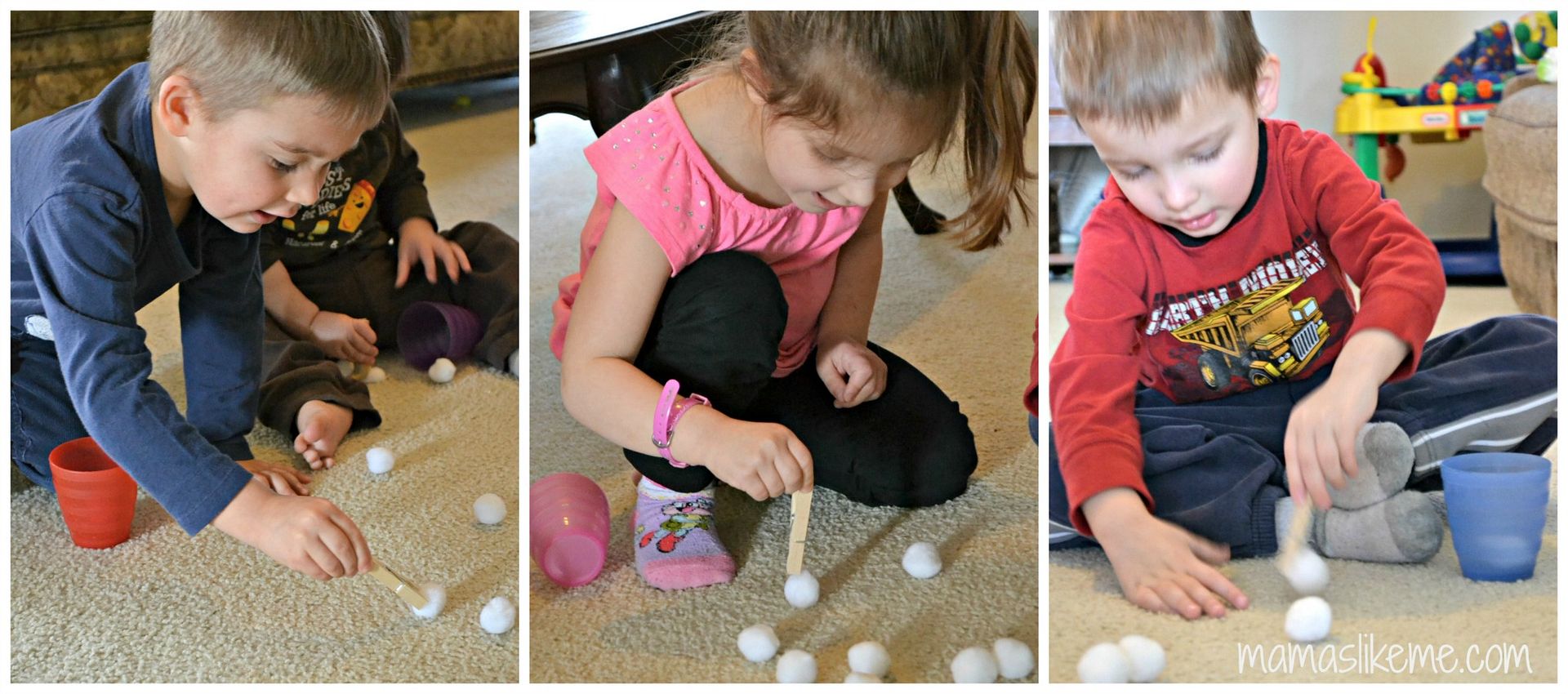 The kids loved going around the living room using their clothespin to gather sheep. This was great for strengthening those fine motor skills needed for writing.
My one-year-old also enjoyed the cause and effect of learning to squeeze his clothespin to open it. As a side note, please be sure to supervise any young children with clothespins and make sure that your child is ready to explore with them. YOU know your child best!
After the kids collected their sheep, we counted them together to make sure that everyone had 10. Then, we dumped them all back into the pasture (on the floor) and started using the number cube.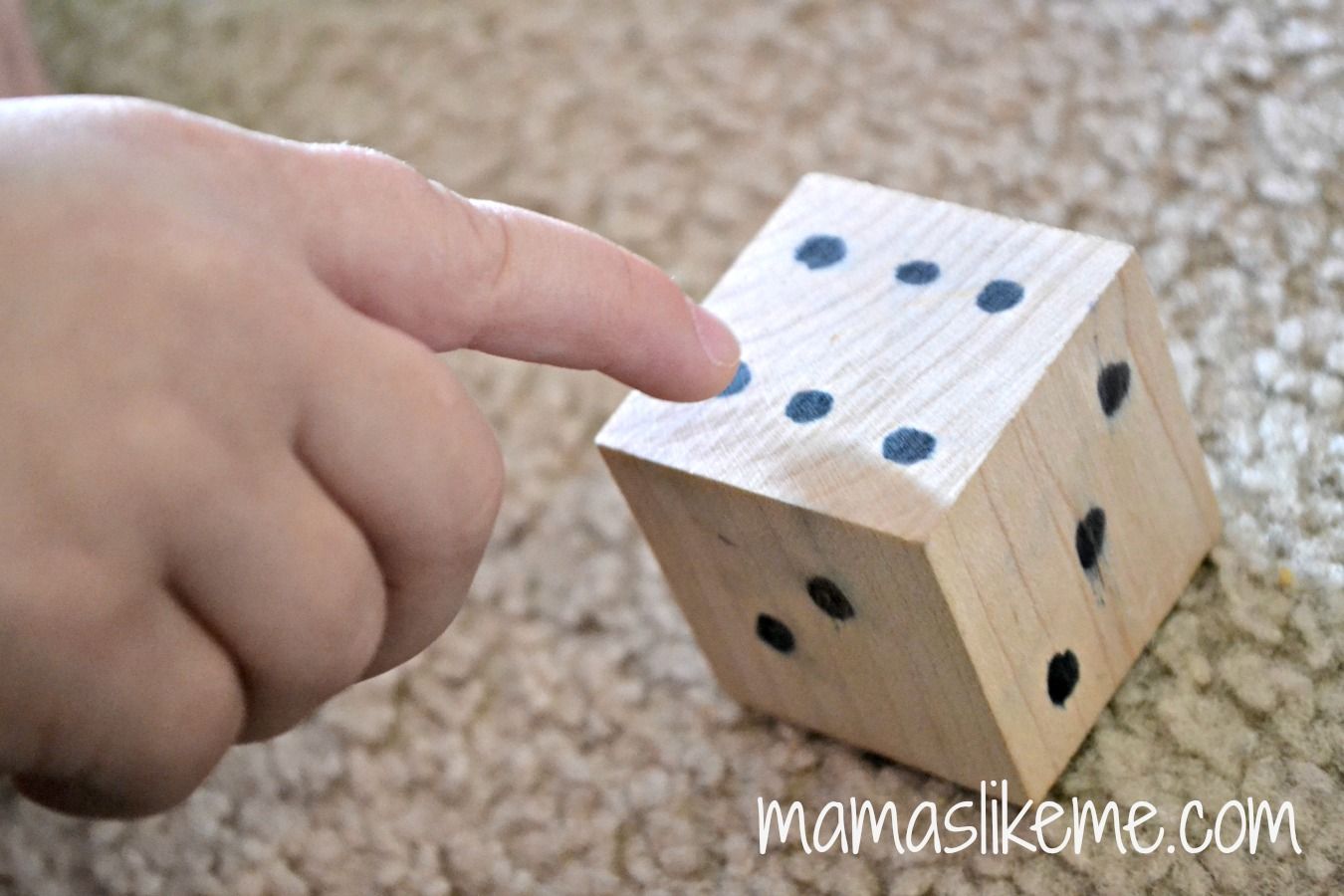 Number cubes are great for working on one-to-one correspondence. Each child rolled the number cube to determine how many sheep to gather from the pasture. We counted the dots on the number cube and then counted the sheep as each child picked them up (LOTS of counting practice going on with this activity). The kids loved watching each other gather their sheep. Then, we used our math vocabulary (more, most, greater than, less than, least, how many more) to talk about our sheep.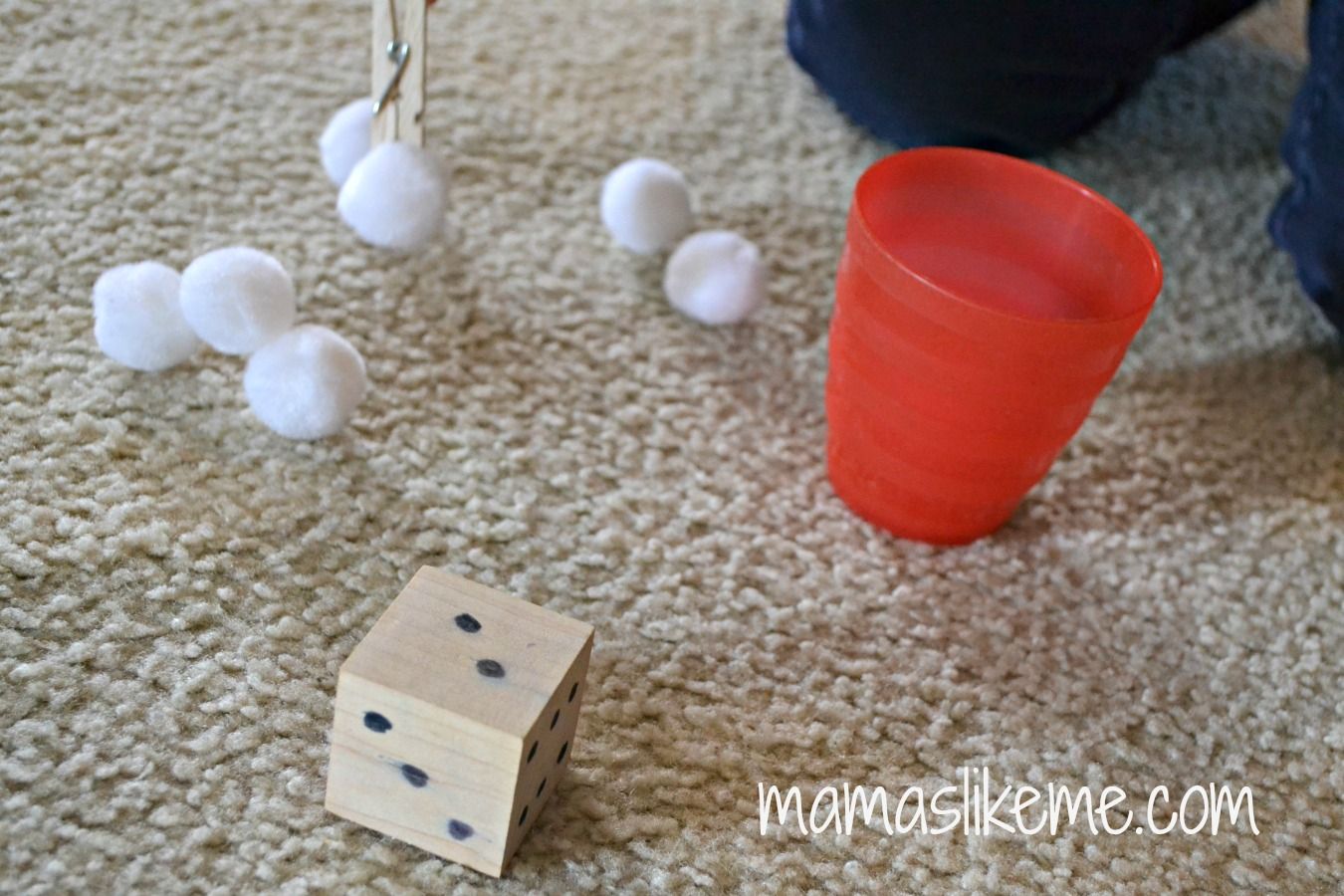 After a few rounds of this, the kids were ready to use their sheep in other pretend play. They ended up creating pens for them out of Legos and then cooking food for their flocks in the play kitchen. It was a complete morning of fun with just a few simple materials! I love it when a plan comes together!
Thanks for stopping by! I'd love to hear from you in the comments and have you join us back again!

Want more ideas for spending time with your kids? Be sure to follow us on our Facebook or Pinterest pages and sign up for emails to keep up with all the latest crafts, activities, and kid-friendly recipes!