My Daycare Kids love to play with chalk almost as much as they love water play, which made this classic activity a no-brainer for us today! I just love the results from these wet chalk fireworks and they're perfect for Memorial Day, the 4th of July, and Labor Day!
For this activity, we used:
black construction paper
red, white, and blue chalk
plastic cups (or any small containers for water)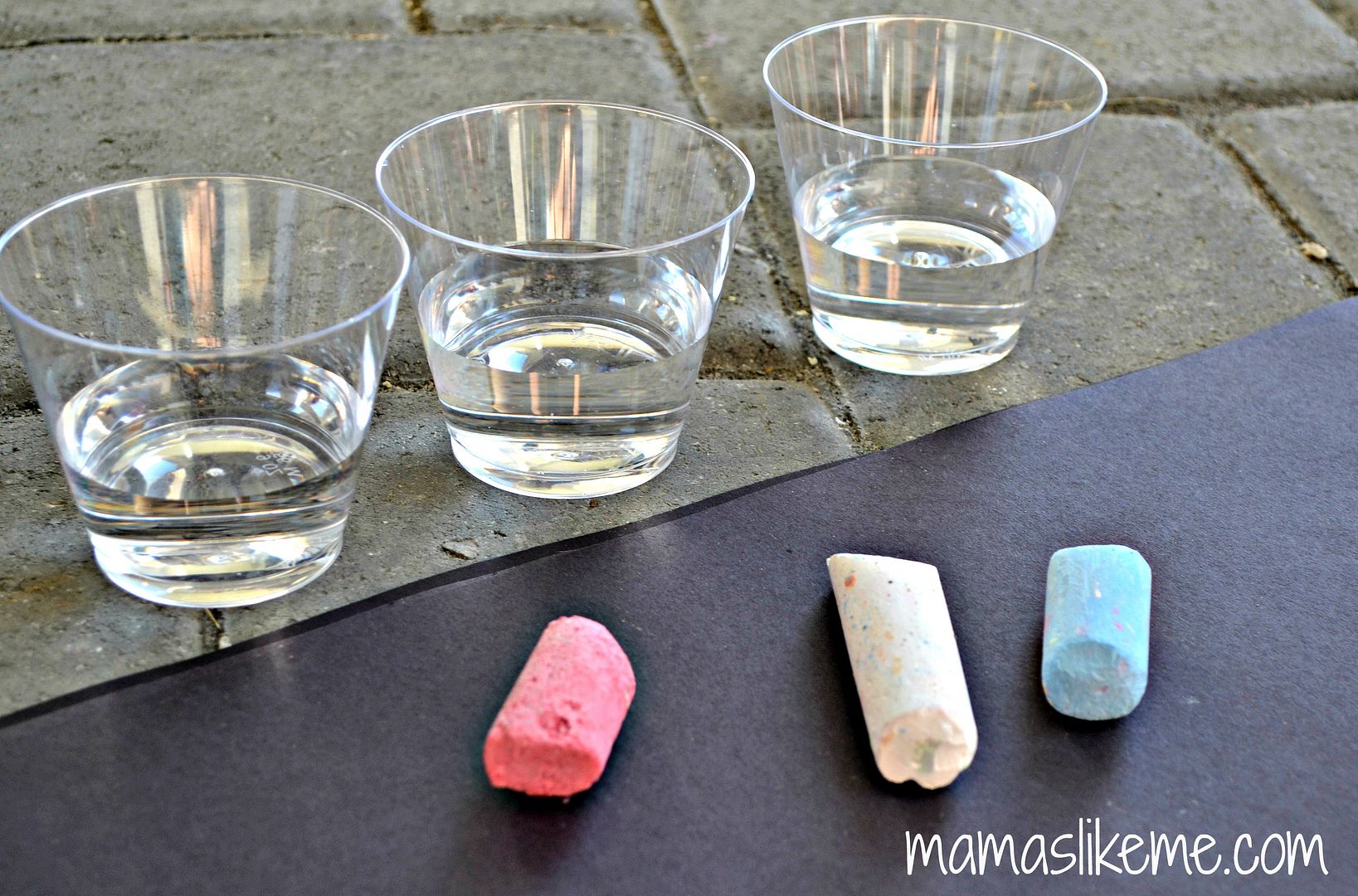 I showed the kids how to dip their chalk into their water and use them to make "x's" on their paper for firework designs. A few of the kids got into making x's but most of them were just fascinated by the effect of the water on the chalk.
If you've never tried wet chalk, your kids will love how vivid the colors are when drawing and how bright they are when they dry on black paper! It's also fun for them to compare the feeling of the chalk when it is wet versus the dry chalk. It gives a much smoother finish.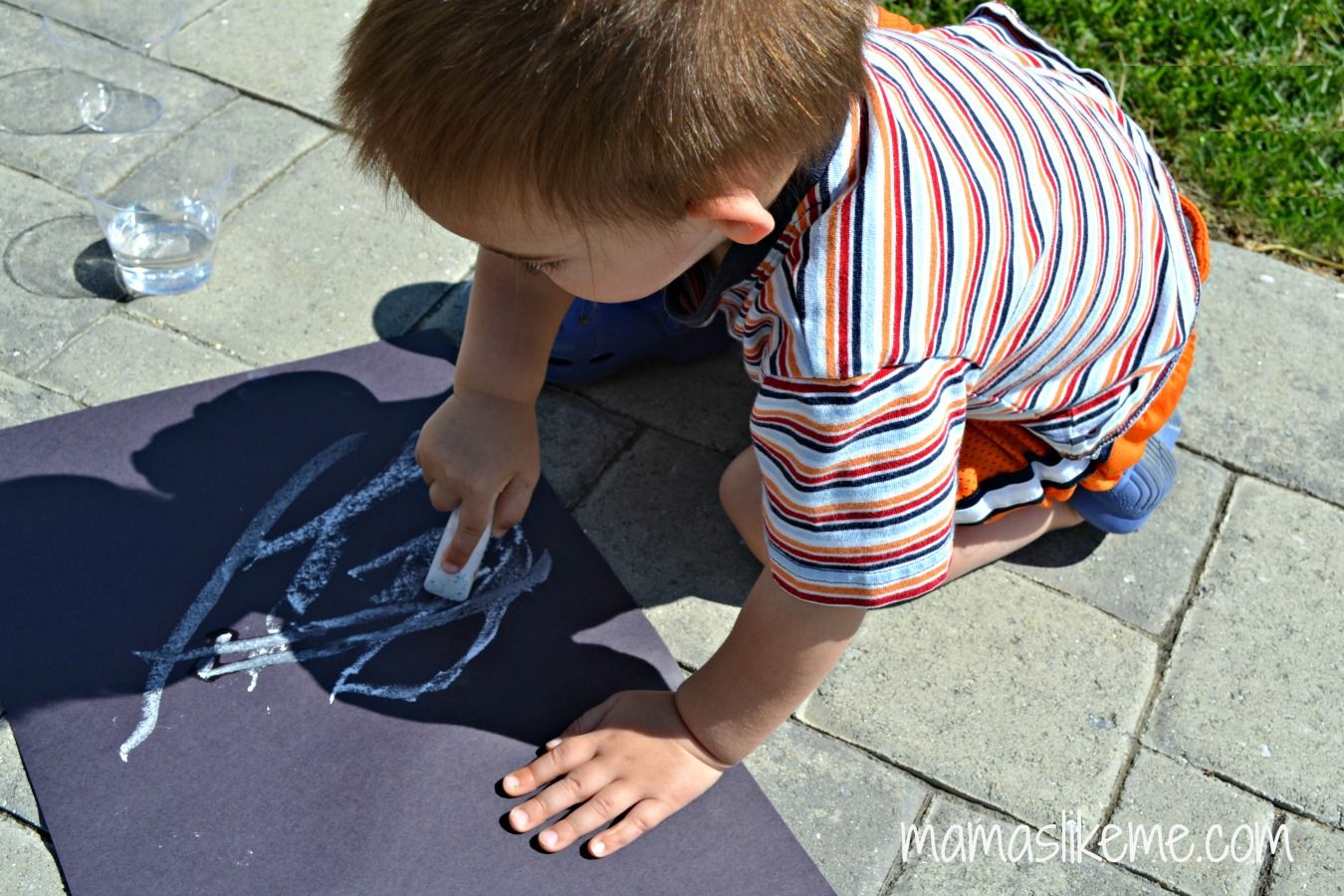 My 3-year-old mostly made circles since that's his favorite thing to draw right now and one of the 4-year-old's preferred to fill his whole paper, which is all perfectly fine for this process art experience.
There is no one way to make these firework sky pictures and that makes them perfect for even your youngest children.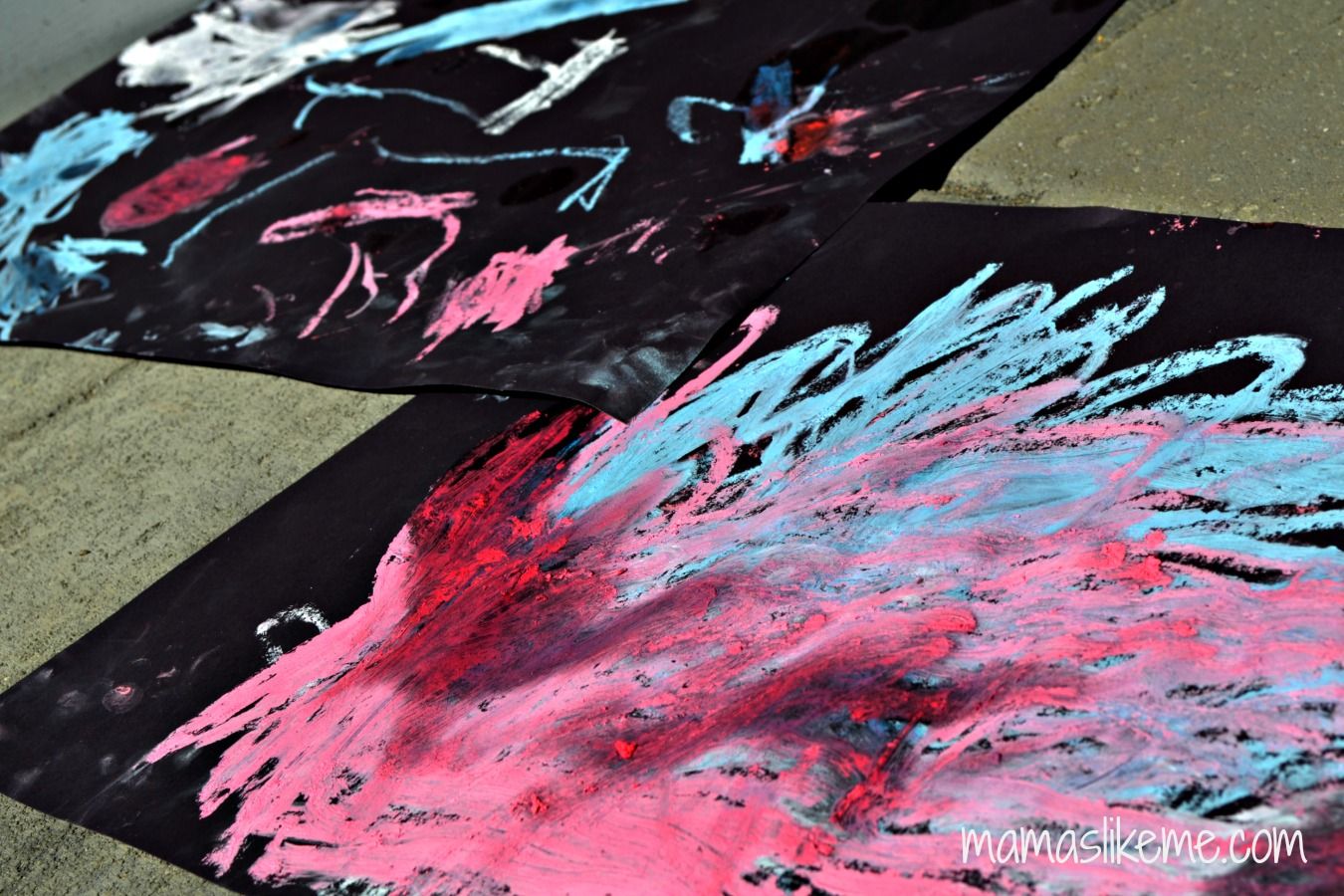 Once the kids finished their papers, they experimented some with the chalk on the driveway and I can tell that we'll be doing a lot more of this over the Summer.
You may also enjoy these Patriotic Crafts:
Thanks for stopping by! I'd love to hear from you in the comments and have you join us back again! You can find more ideas for Summer Activities on our Pinterest Boards.

Want more ideas for spending time with your kids? Be sure to follow us on our Facebook or Pinterest pages and sign up for emails to keep up with all the latest crafts, activities, and kid-friendly recipes!