When learning about flowers with my 2-4 year-olds, I try to focus on:
What Plants Need to Grow
The Basic Parts of a Flower
How People Use Plants
While learning what plants need to grow, we always experiment by growing our own flowers. The kids love to get their hands dirty planting their seeds and then watch them as they grow their own shoots and leaves.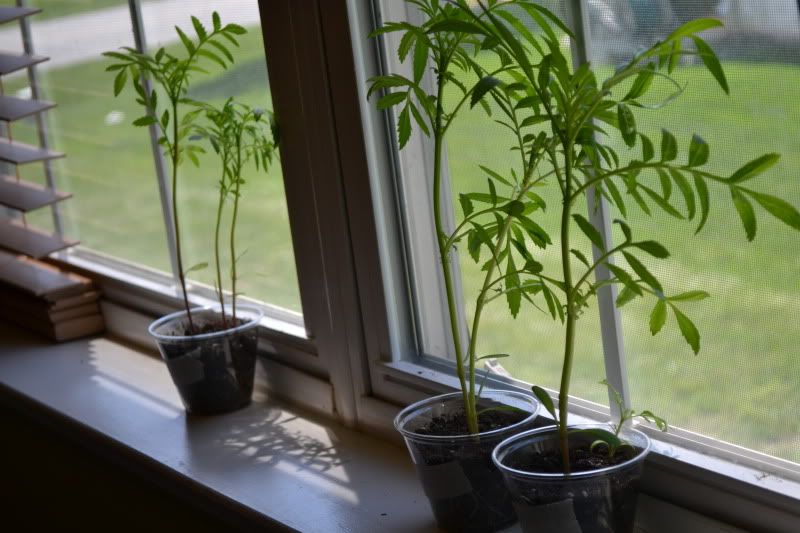 These Homemade Flip-Books were perfect for reinforcing the basic parts of a flower.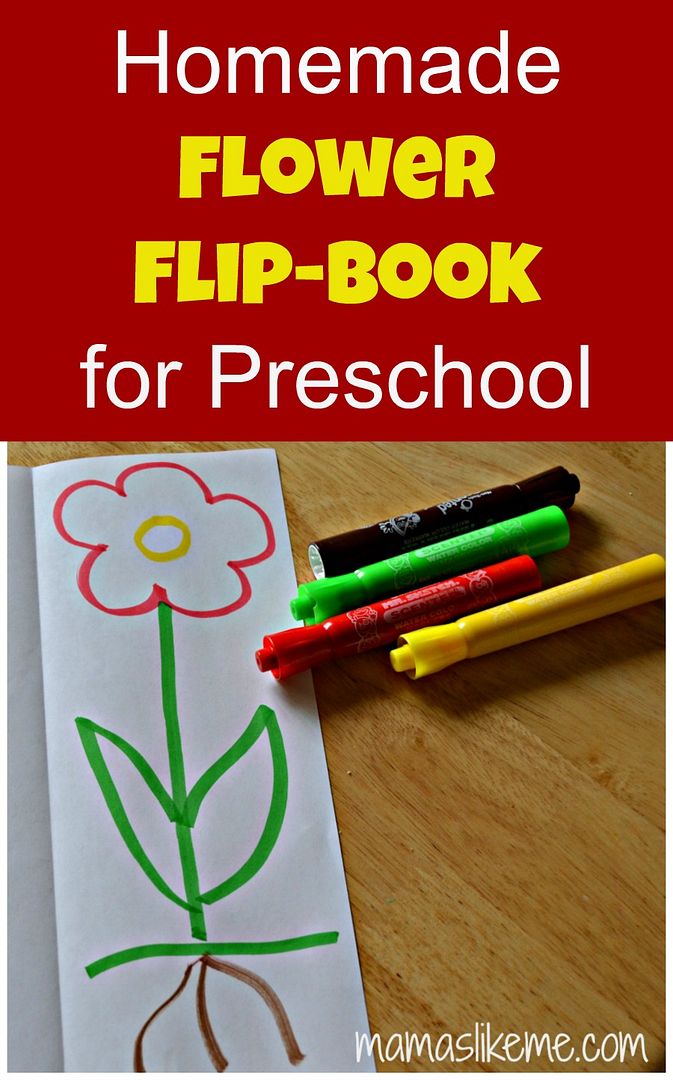 White construction paper
Markers
Scissors
Glue
There are many activities that we do in Daycare that never make it to the blog. Sometimes, I decide to make something at the last minute and sometimes I just plain forget. This was one of those crafts where I only remembered to grab the camera after we had already started our books.
To make the books, I folded a piece of construction paper lengthwise (hot dog style for my teachers and kids in the audience). On the inside I drew a simple flower.
To create the flip book, I cut the front of each book to reveal one main part of the flower at a time. Be sure to only cut to the middle fold so you don't cut your book in half.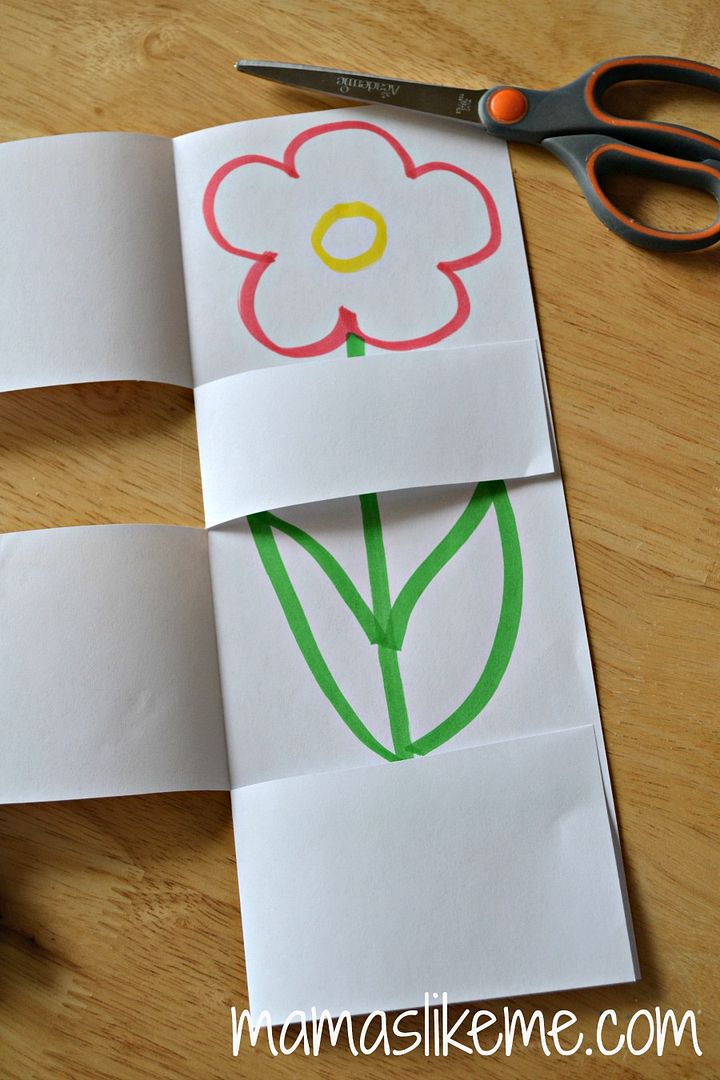 Then, I had the kids color their flowers.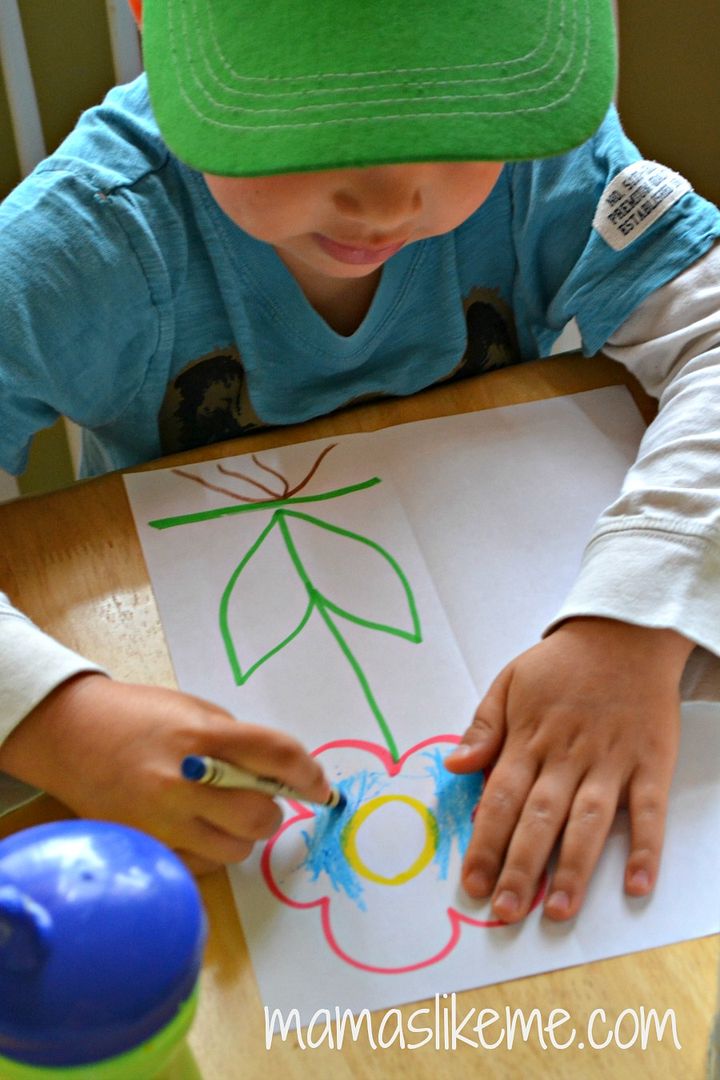 While they were coloring I wrote the four basic parts of a flower for them on a spare sheet of construction paper. If you are only working with one child, you will only need to do this once. Since I had four children making these, you can see that I wrote each set four times. I grouped them together so that each child would have a section to cut.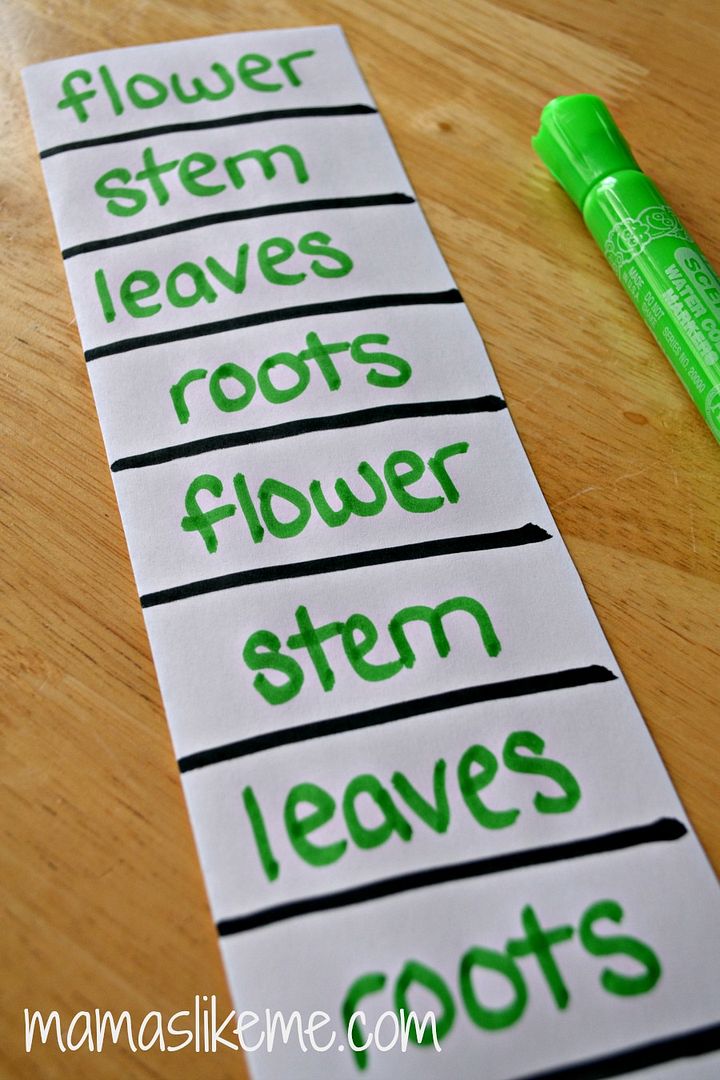 Then, the kids got some scissor practice by cutting apart the labels for their flower. As they cut, I went around and helped the younger ones with finger placement and holding their papers steady.
We worked together to identify each part of the plant and find the label that went with that part. First, we found the flower since even my youngest child could identify that one. Once we knew it was the flower, we looked for the label that started with the letter 'F' and practiced making the "fffff" sound. Those that had trouble were able to look at their neighbors and find the one that matched or they were encouraged to find the longest word. Once everyone found the correct label we glued it to our first spot and moved on to the next one. For some, I had them count the number of letters to find the correct one. For others, we found our letter of the week.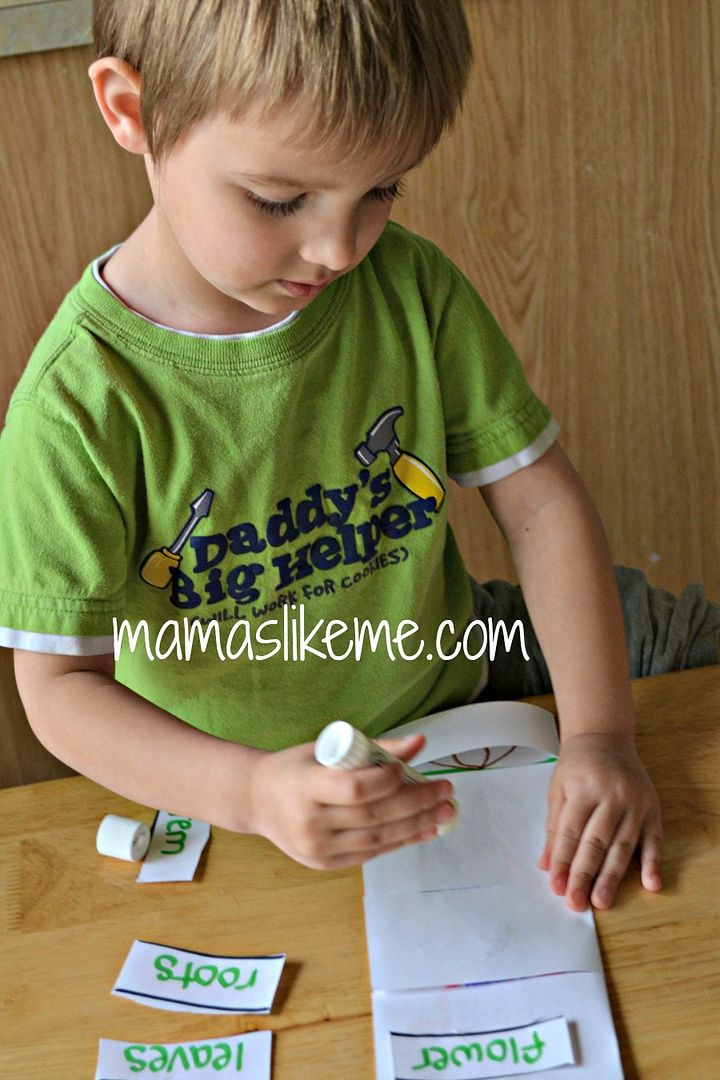 The kids loved their flip-books and used them throughout the day to play school. I love when a craft can lead to dramatic play.
This craft also works well with Eric Carle's
The Tiny Seed
.
Thanks for stopping by! I'd love to hear from you in the comments and have you join us back again! You can find more ideas for Summer Activities on our Pinterest Boards.

Want more ideas for spending time with your kids? Be sure to follow us on our Facebook or Pinterest pages and sign up for emails to keep up with all the latest crafts, activities, and kid-friendly recipes!