Two of my Daycare Kids will be leaving me for full-time preschool next year. One of the main things they recommend for preschool readiness is being able to recognize their names, so we have been practicing name recognition, identifying the letters in our names, and forming those letters.
This activity used simple ingredients that we already had on hand and made for a fun hands-on activity that kept the 2-4 year-olds engaged in letter formation.
For this activity, we used:
construction paper
white school glue
marshmallows
markers
My little guys are fascinated by letters right now and love to write and watch me write. To start this activity, I sat down with the kids and wrote each of their names. As I formed each letter, I explained how to write them. I love how Jaime from
Happy Hooligans
explains this process. I laughed at her description of stretching out her words because that's
exactly
what it sounds like.
For example: "A - dowwwnn, dowwwn, accroosss. V - straight line dowwwn, and uuuuuup, E - straight line acrooooosss, up and aaaaroound.
Then, the kids identified which name was theirs and we got ready for the glue. As I traced each letter with the glue, we explained
again
how to form each letter. This time the kids joined in on some of the ones that they remembered.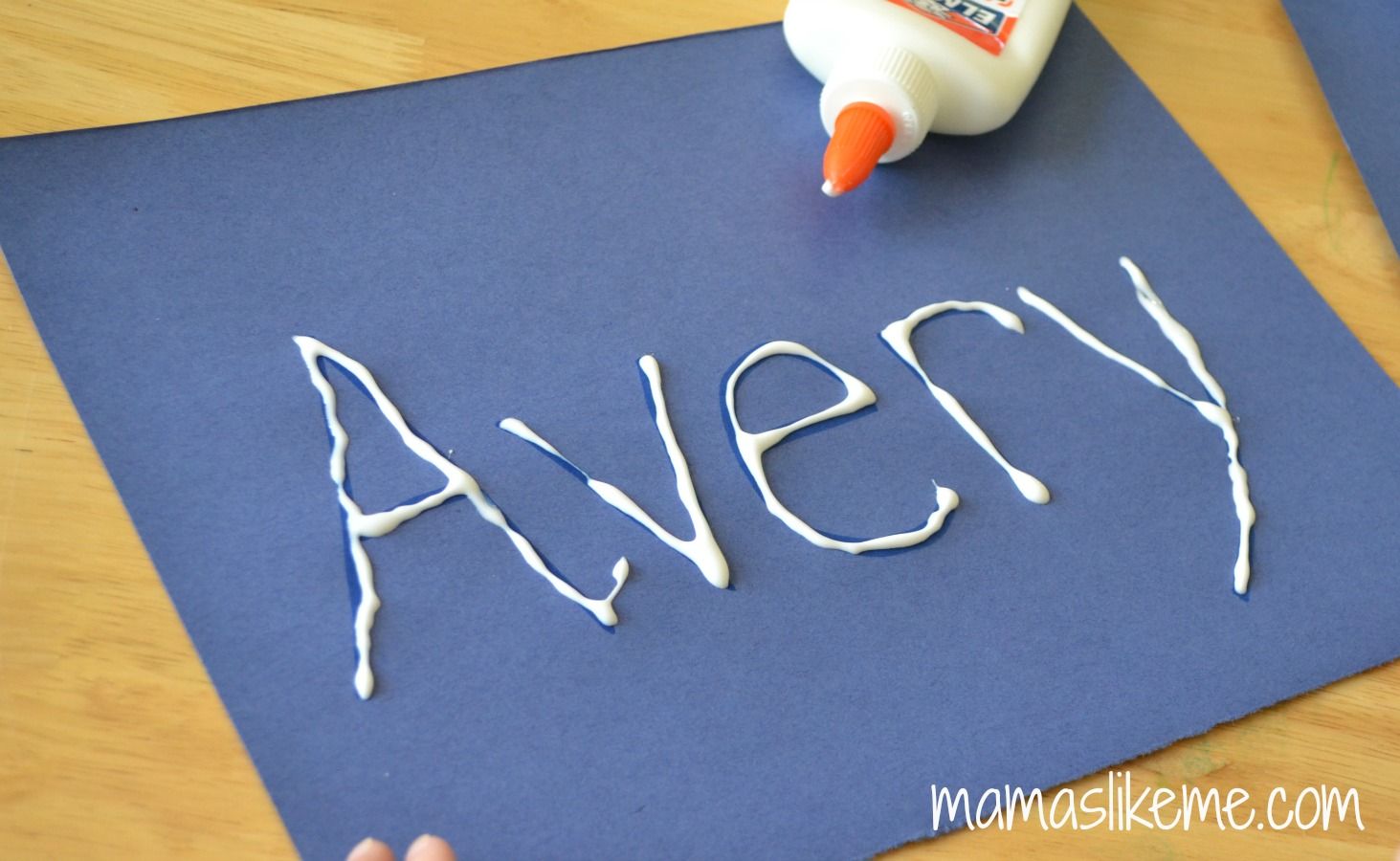 Once all of their letters were traced, the kids got to work forming each of their letters with marshmallows. They worked very hard to place their marshmallows to cover each part of their letters and were so proud when their names showed up covered in "snowballs". Of course, we ate the rest of our snowballs as an added treat.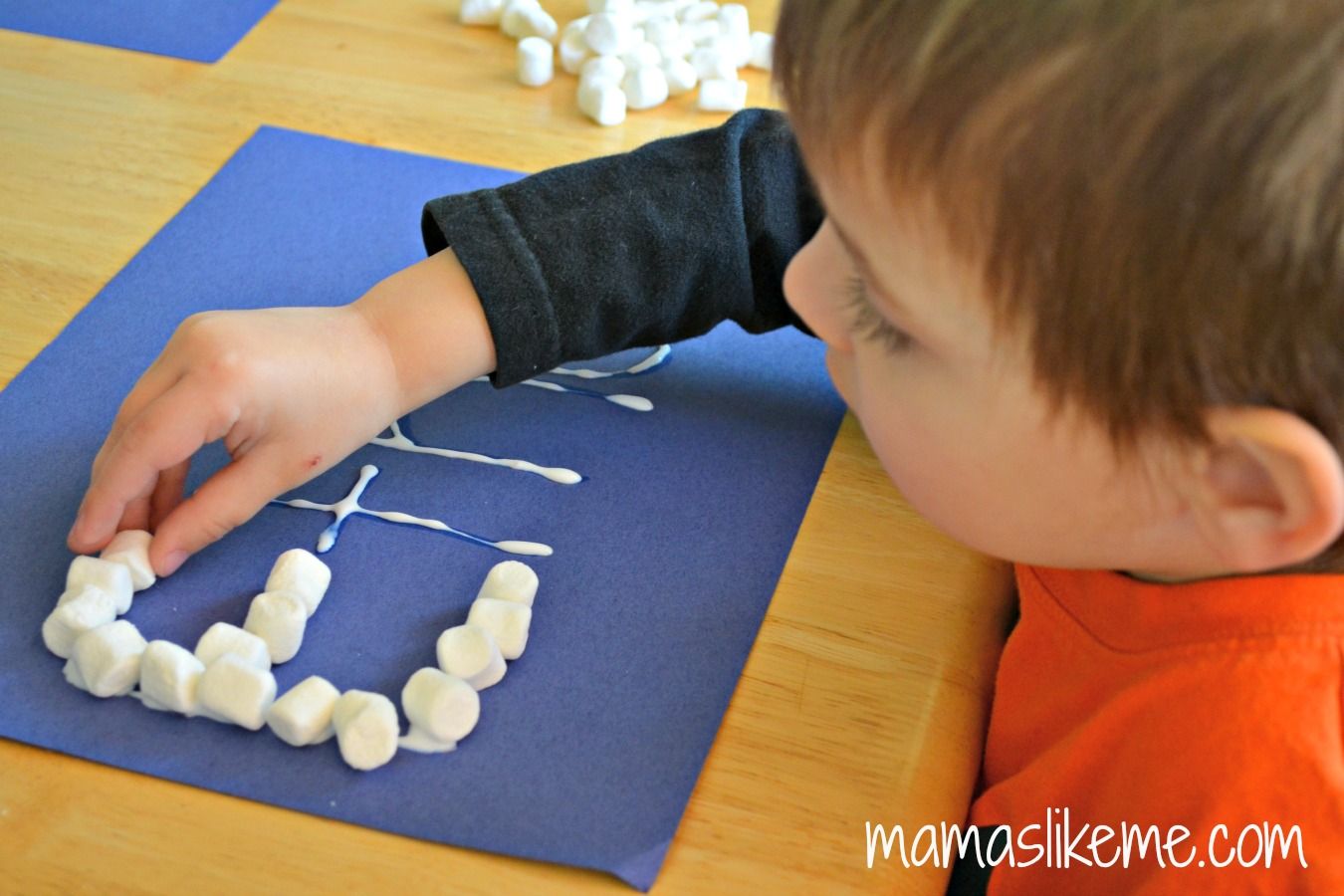 For more name recognition activities, check out our
Rainbow Names.
Want more ideas for spending time with your kids? Be sure to follow us on our NEW Facebook or Pinterest pages and sign up for emails to keep up with all the latest crafts, activities, and kid-friendly recipes!