For more winter fun ideas, be sure to follow our group All Things Kids board and my Winter Crafts for Kids board on Pinterest!
For my book, I chose one of our winter favorites now that my 18-month-old is obsessed with ducks.
Duck Skates
by Lynne Berry is a fun story of 5 little ducks that lends itself to silly movement, rhymes, and counting opportunities. These ducks wiggle, they giggle, they slide, and they throw snowballs. At the end of a busy, snowy day, they settle down with a warm snack and a long nap: pretty much the perfect day!
To go along with our book, we created a snowy wonderland for the kids. I used a simple snow recipe to create an easy sensory bin for our little ducks to explore.
For our snow, we used:
1 1/2 boxes of baking soda
1 can of shaving cream
glitter (optional)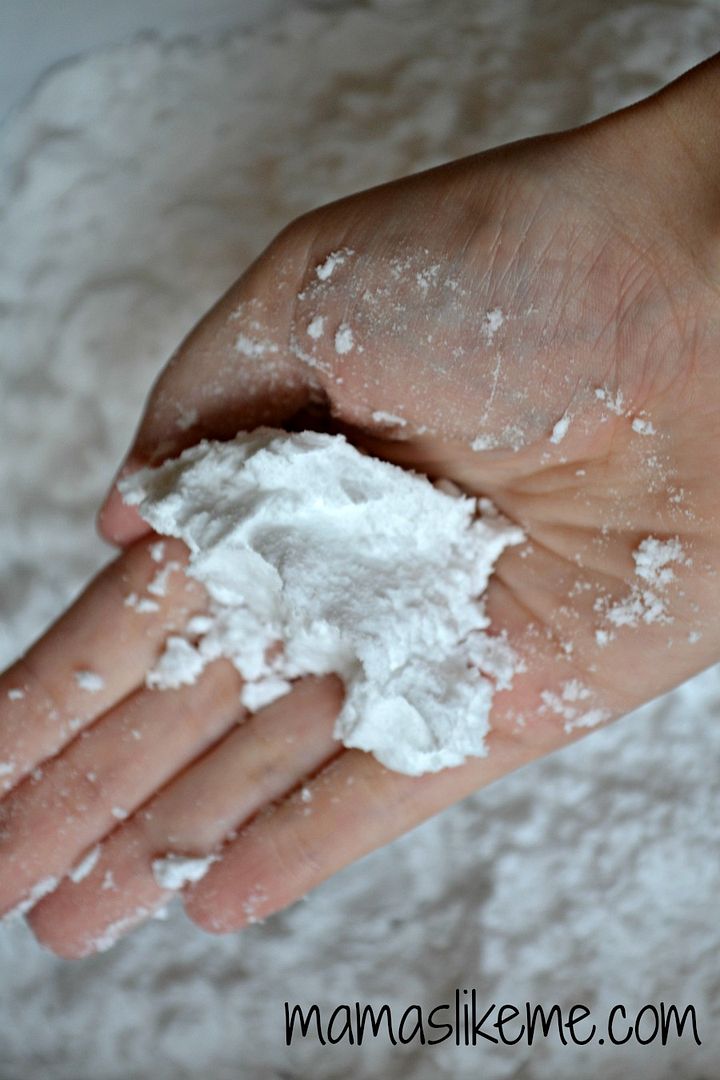 There is no exact science to creating this simple snow. To start I dumped in a box of baking soda, and started adding shaving cream until we got a consistency that was great for molding snowballs. This snow is incredibly soft and smells so clean and fresh. The baking soda makes it naturally cold and provides a great sensory experience for little hands. Once we mixed up our snow, I realized that I wanted more snow to fill the bottom of our bin so I added another half of a box of baking soda and some more shaving cream.
During our reading of the story, we counted the ducks and their bright new snow boots. We also acted out the story. We wobbled and we wiggled and we practiced gliding in a line.
Once the story was over, the kids added their
rubber ducks
to the snow and began having a snowy day of their own. Most of our rubber ducks were pirates because we happened to have them for my son's upcoming birthday party, but the kids didn't seem to mind the inconsistency! They made snowballs for their ducks to "throw" and they zoomed their ducks through the snow as if they were skating on the ice.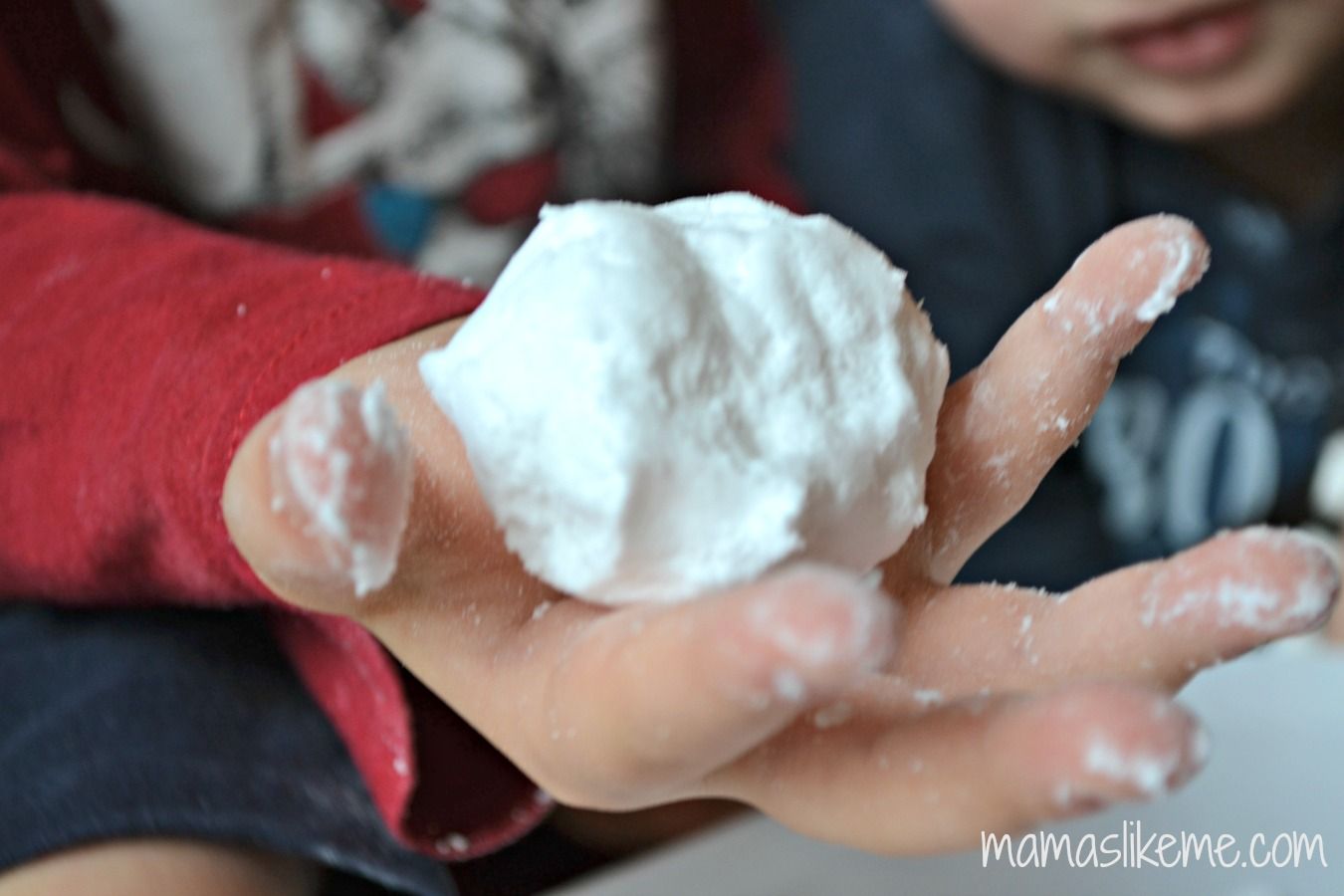 They made snow piles for the ducks to climb and stomped them through the snow. It was great to see the older kids re-enacting their favorite parts of the story and using the details they remembered to influence their pretend play.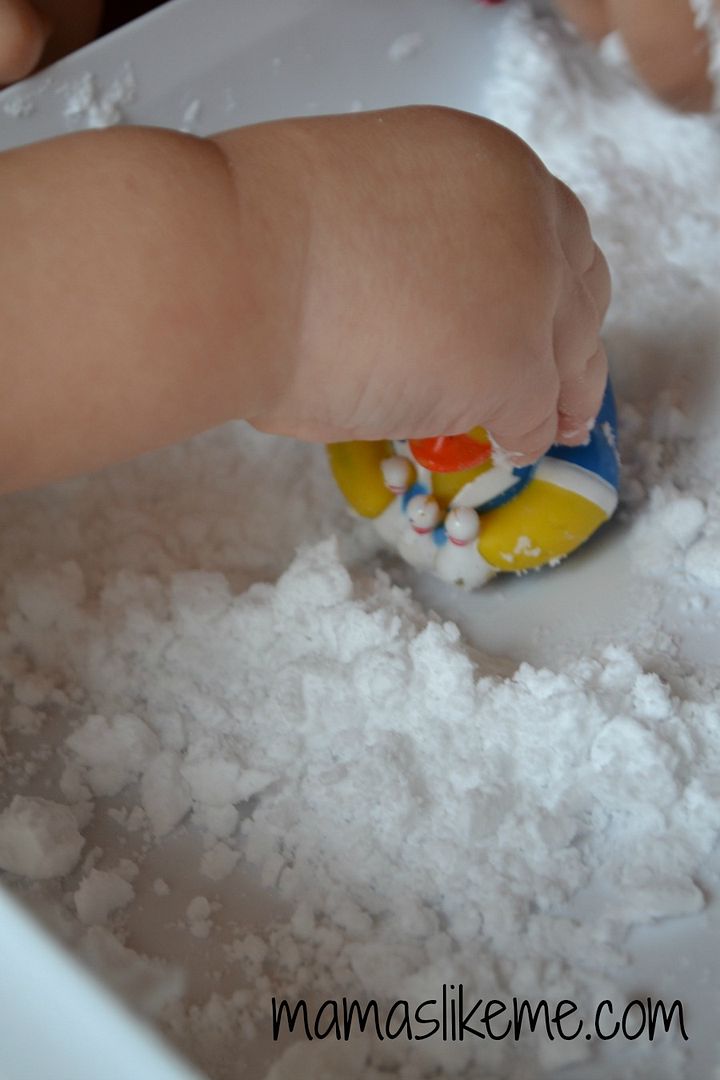 My 18-month-old particularly loved this activity. He loved squishing the fake snow, which was great for him since he's not a fan of real snow. He also loved "quacking" for the ducks and repeating "duck" over and over, so we got to practice lots of language skills with our activity.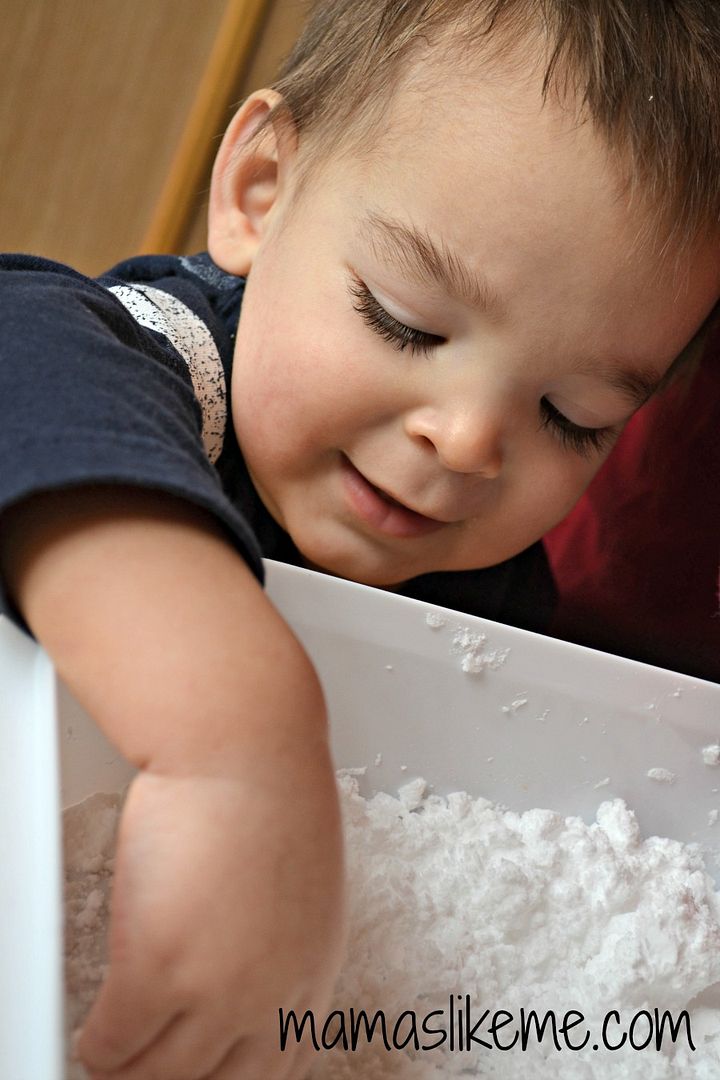 I am so thankful that Jaime of
Frogs, Snails and Puppy Dog Tails
started the
All Things Kids Google + community
. It is a great place to network and find ideas for activities, crafts, and treats for kids! One of my goals for this year is to join up with Google +, but for now I'm having so much fun working with these ladies. They are truly an inspiring group!
This is the first of a collection of monthly series that the group will be participating in –
Winter Books Crafts & Activities
! Be sure to link up your own book-inspired winter play below, and don't forget to check out all the great posts in this series:
Link up your crafts and activities for your favorite winter books for kids!