The past week in Daycare has been all about SNOW: snowflakes, snowmen, snow sensory play, and snow painting! The kids were in awe of this fun puffy tactile snow paint and it was so easy to put together with two simple ingredients that we already had in our cabinets.
To make our snow paint, we mixed equal parts of:
White foam shaving cream
White Elmer's Glue
Then, I dished up the bowls and let the kids make their own snowy creations. I gave my toddler plain shaving foam hoping that it would make clean-up easier. I'm not sure it helped, since he still required a bath after our art time, but I'm sure it was easier to get shaving cream out of his hair than it would have been to remove the glue....and he had a blast!!
We practiced the letter "S", tracing it first with our fingers and then painting it to create an 'S for snow".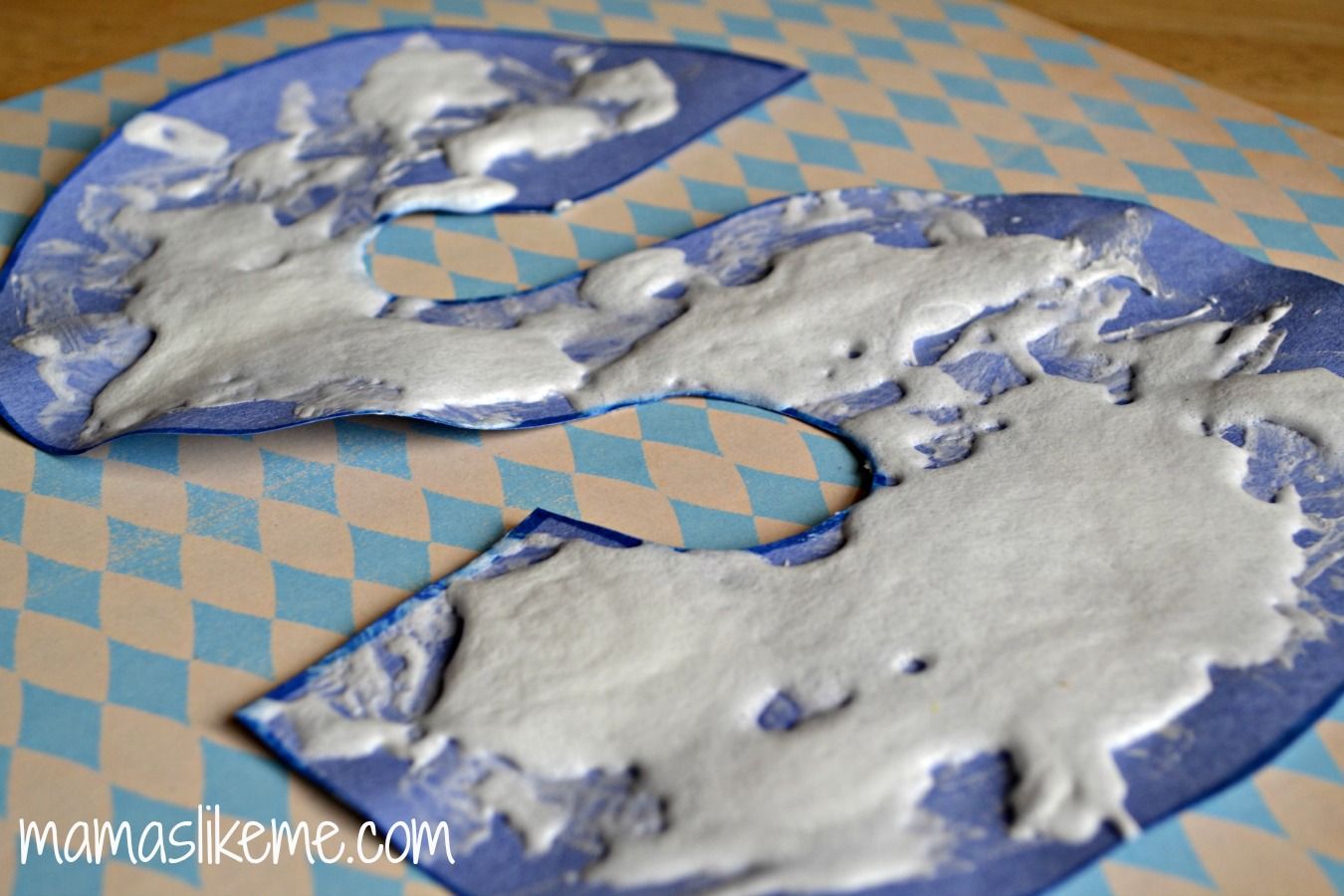 And we used our puffy paint to create some 3D snowmen.
The paint dries to create a puffy 3D effect that the kids loved. It added a whole new tactile dimension to our art for the day.
Want more ideas for spending time with your kids? Be sure to follow us on Facebook or Pinterest and sign up for emails to keep up with all the latest crafts, activities, and kid-friendly recipes!