This post contains affiliate links. Thanks so much to everyone who clicks through to support us!
I have to admit that we haven't ventured much into making our own play dough - mostly it's because I couldn't stand the thought of buying all that cream of tartar and trying to cook it over the stove with all my little ones. Last week, though, I was inspired by the
Cranberry Dough
from Learn Play Imagine and decided to give creating our own sensory doughs a try. My kids loved the experience and I couldn't wait to share it with all of you.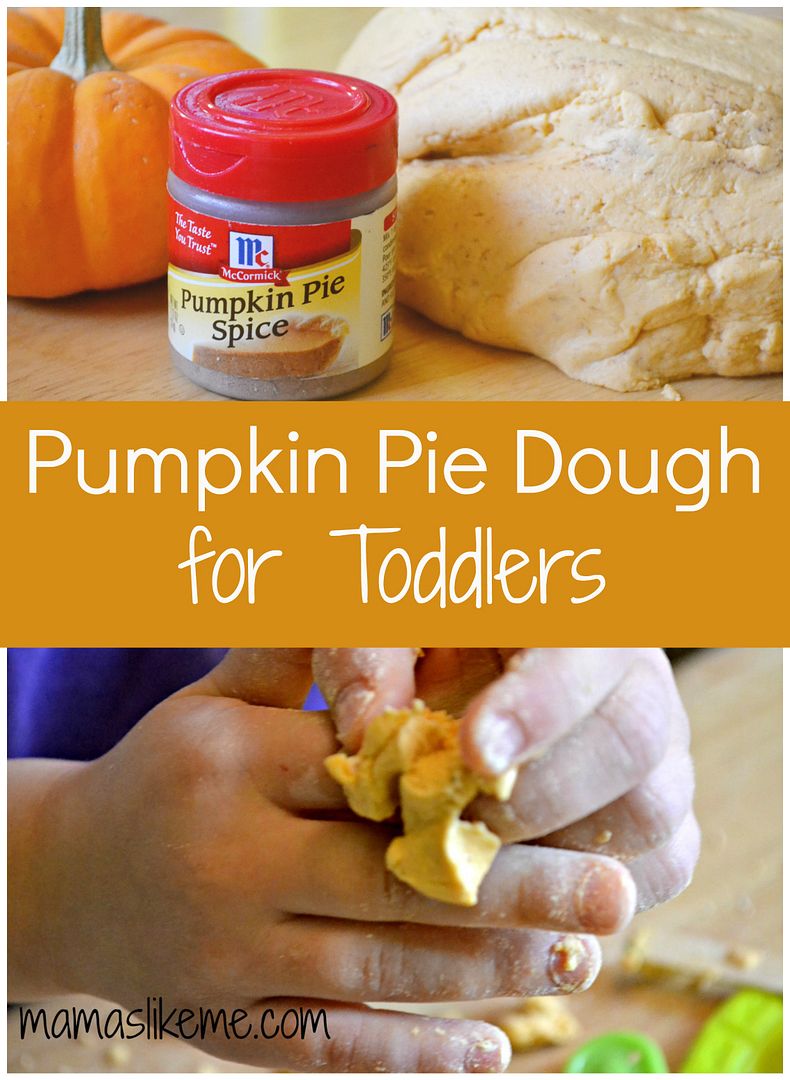 For our dough, we used:
1 can of Pumpkin
Cornstarch
Pumpkin Pie Spice
Water (as needed)
I started by combining 1/2 the can of pumpkin with 1 cup of cornstarch and some pumpkin pie spice in a mixing bowl.
I decided that I wanted to use the whole can and ended up using about 3/4 box of cornstarch. There really is not exact measurement for this. As you're mixing, if the dough feels sticky, add a little cornstarch. If it's too crumbly, add some more pumpkin (or a few drops of water).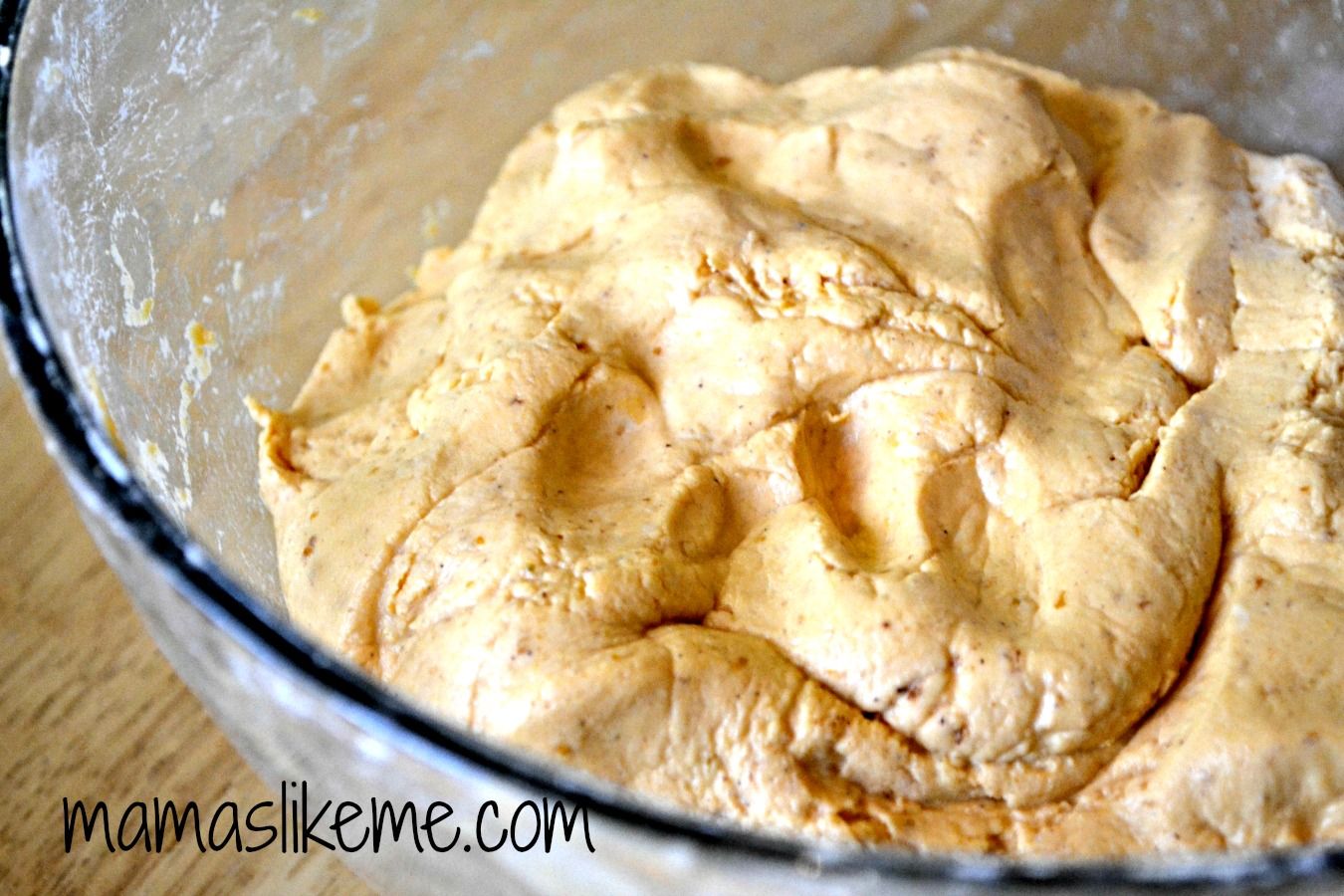 I loved the texture of this dough. The cornstarch made it super soft and the whole kitchen smelled like pumpkin! Yum!!
The kids had fun squishing and using this dough to make pretend pumpkin muffins and cakes. We used the dough with our
Play Doh cooking toys
.
My 1-year-old especially loved this new dough and spent the better part of an hour at the table exploring with it (which is like a whole week in toddler time!).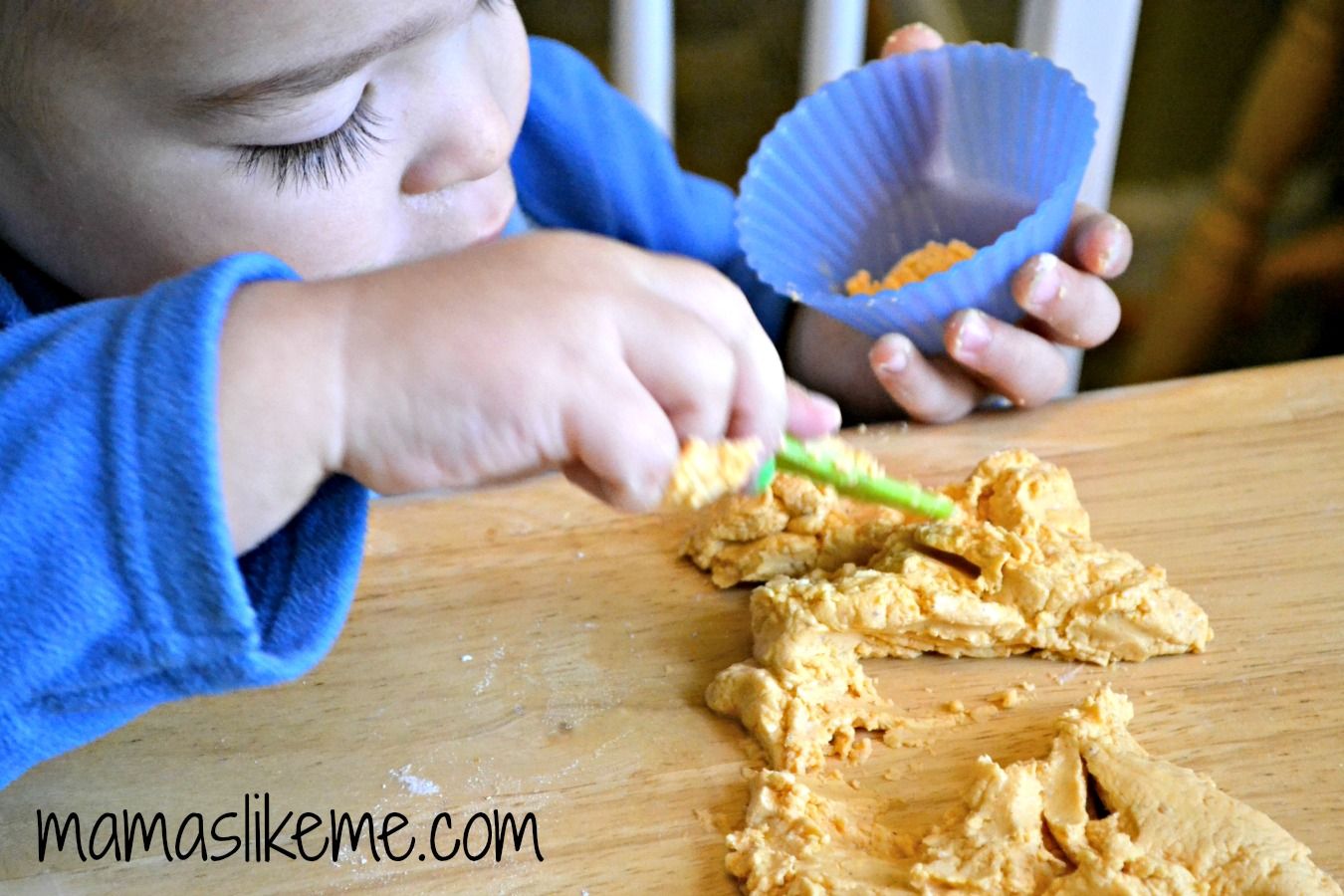 I stored our dough in an air-tight container in the fridge and the kids were still able to use it a few days later. It dried out a bit so I just added a few drops of water and worked it through.
Thanks for stopping by! I'd love to hear from you in the comments and have you join us back again!

Want more ideas for spending time with your kids? Be sure to follow us on our NEW Facebook or Pinterest pages and sign up for emails to keep up with all the latest crafts, activities, and kid-friendly recipes!