In the past week, it seems that all the trees have exploded into a beautiful array of colors! The kids are having a blast collecting, raking, squishing, examining, piling, and crafting with all these leaves!
One of the best things about working with 1-4 year-olds is their sheer joy at discovering new things. While we were out enjoying the Fall air, I decided to give the kids each a plain lunch-size paper bag and let them collect their favorite things. I was blown away by the care and consideration they spent analyzing rocks, leaves, and bugs. We added a rule that all bugs had to be left in nature, but they were welcome to watch them crawl over the leaves and rocks. They were so excited to find the leaves in brilliant shades of red and orange and were quick to point out that most of the leaves had a combination of colors.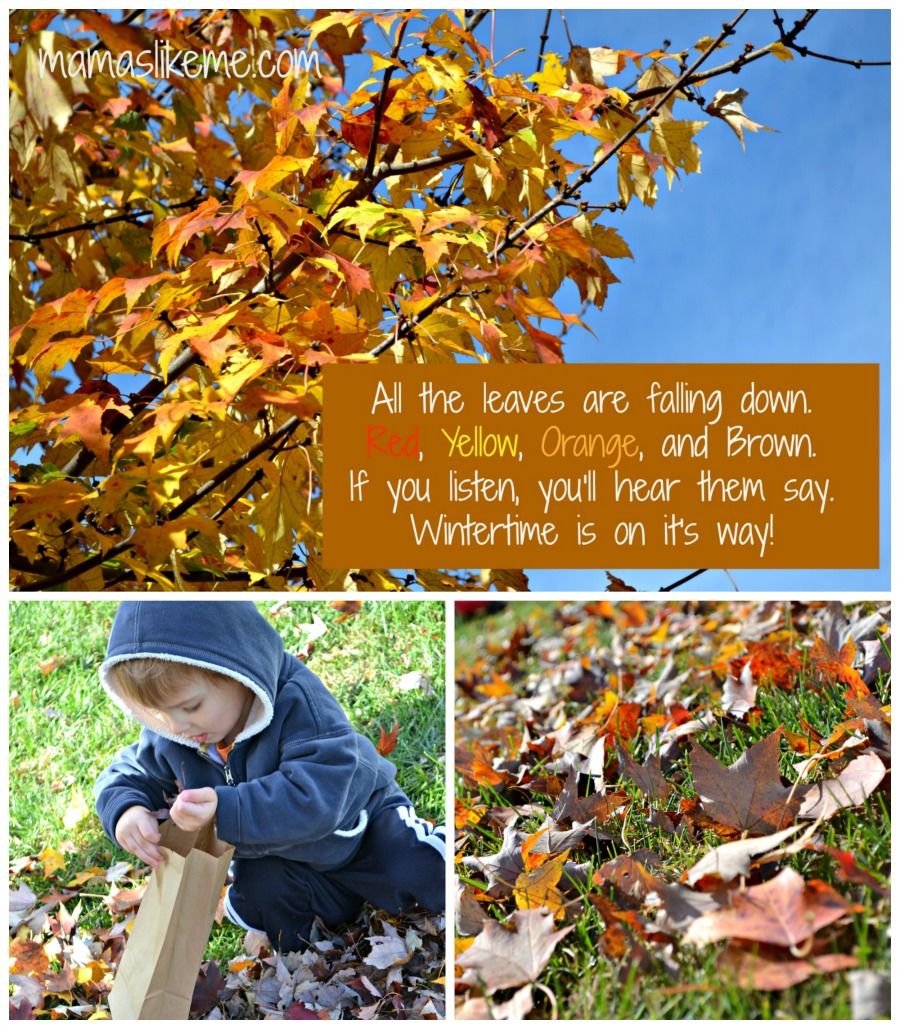 After collecting a bunch of leaves, we headed inside to start crafting. We are currently reading a collection of
Thanksgiving Poems by Jack Prelutsky
. The kids think they're hysterical, especially the one about the turkey who should run away a week before Thanksgiving Day! In keeping with our Thanksgiving Turkey, we made some simple paper plate leaf turkeys.
For our craft we used:
paper plates (a half a plate for each turkey)
toilet paper roll (one for each turkey)
leaves
glue
construction paper
googly eyes
paint brushes
scissors
I gave each of the kids half a paper plate and let them "paint" it with glue to attach their favorite leaves. For a project like this, where we want to cover a large area with glue, I find it's easier for little hands to paint the glue on rather than trying to use a squeeze bottle. My 2-year-old really got into loading up his plate with leaves and the final product was beautiful so don't be afraid to really let them have fun with the glue and the leaves.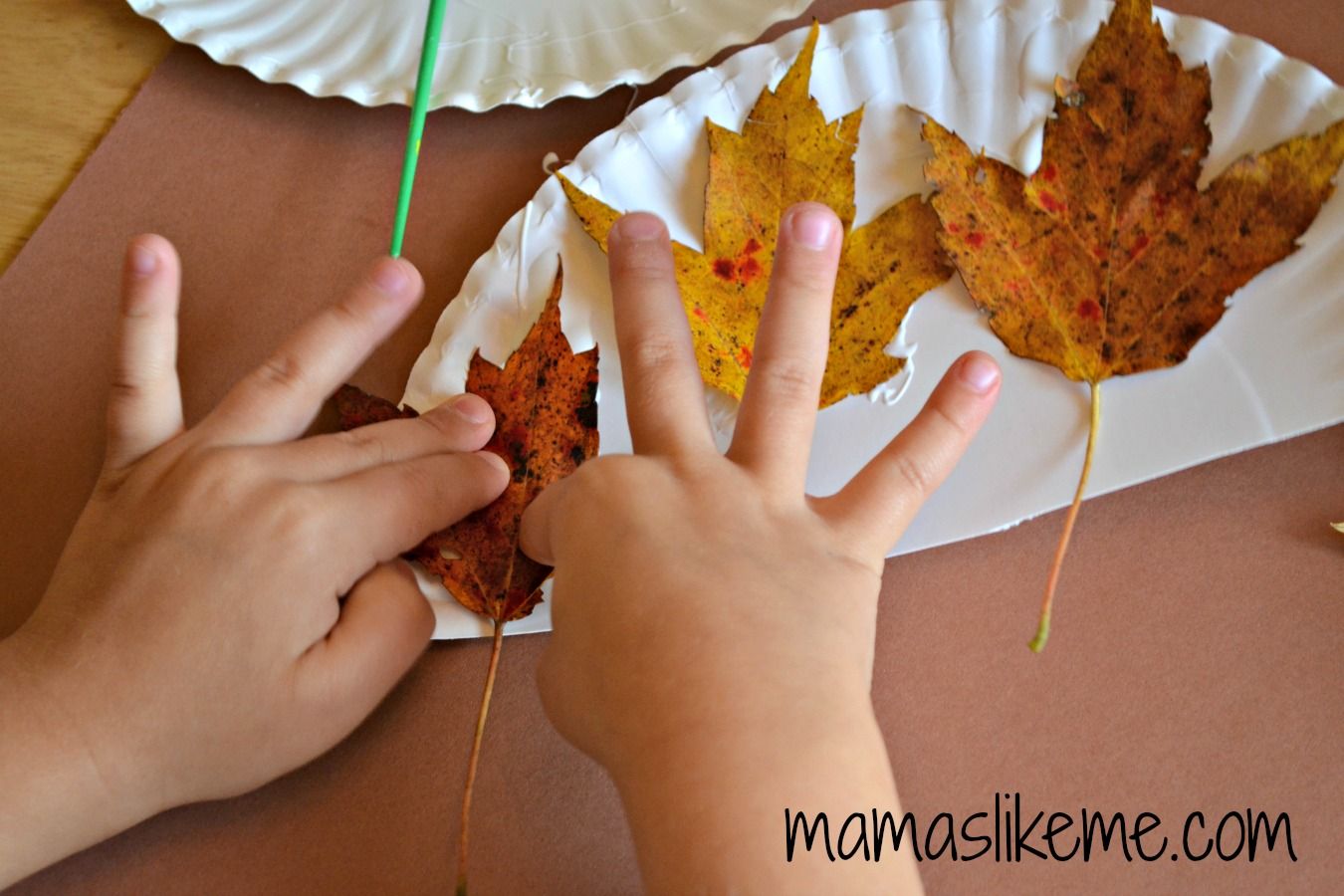 While the leaves were drying, we wrapped our toilet paper rolls in construction paper. The kids chose their favorite Fall colors for their turkey and painted glue onto the strip of paper before we rolled it around their toilet paper roll.
Then, they added a diamond-shaped beak out of orange construction paper and two googly eyes. The easiest way to make the beaks is to fold a strip of orange paper in half and cut out a triangle. When you open it up you should have a 3-D beak.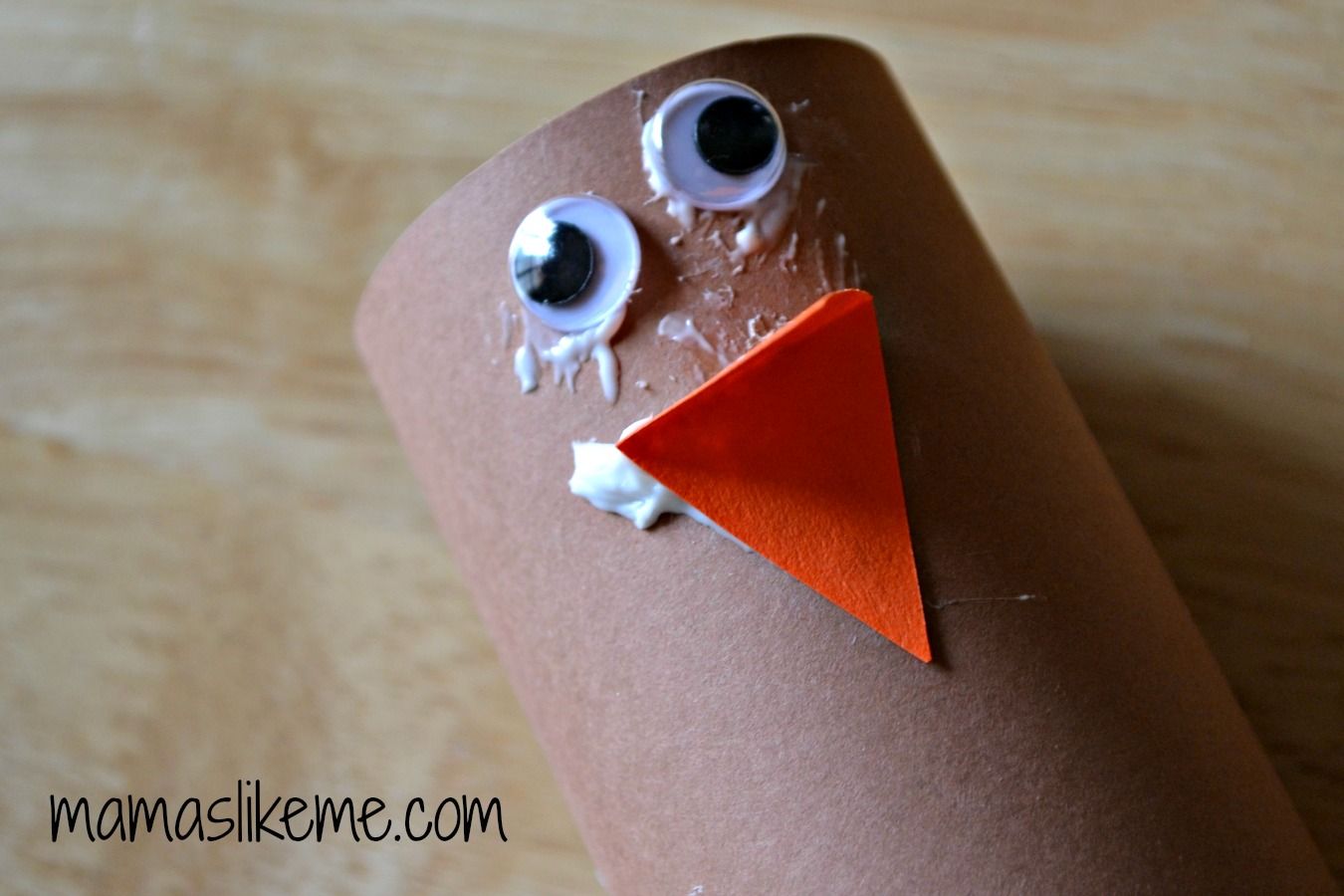 Finally, we painted a strip of glue to the back of our turkey bodies and attached them to the middle of the paper plates to make our turkeys. We even added triangle feet to the bottom.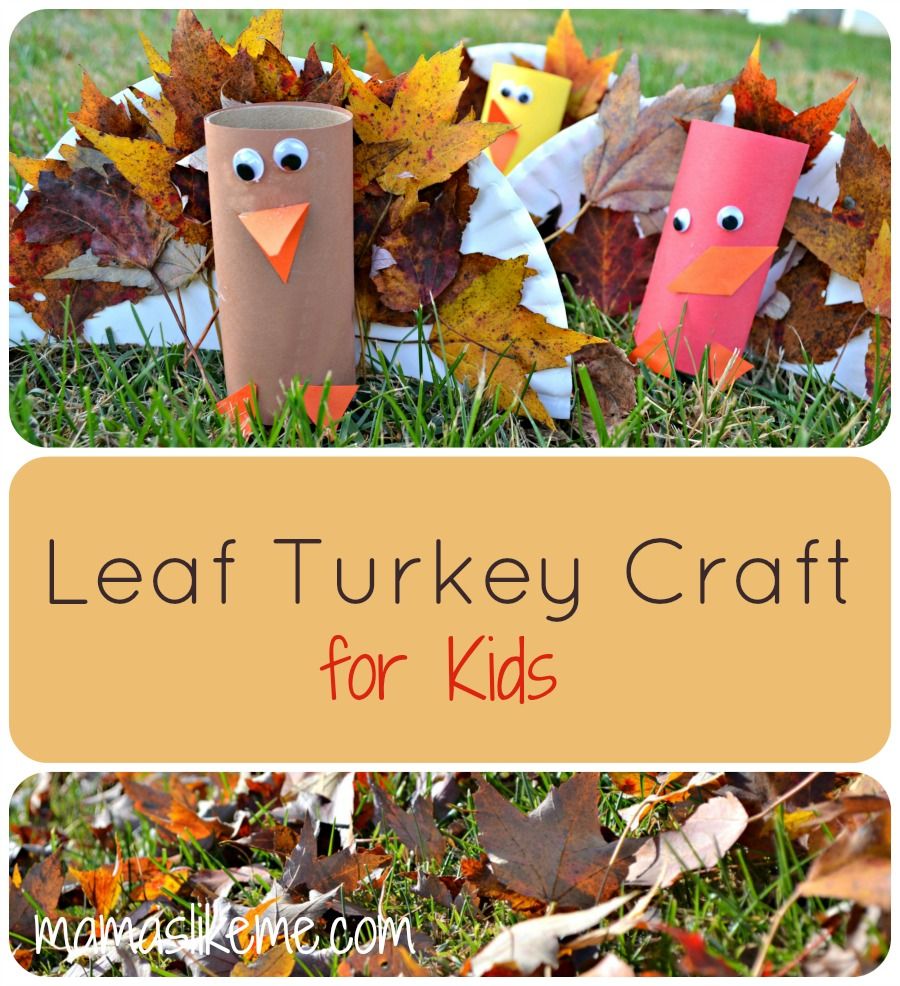 These little guys would make an adorable addition to the Kids Table for your Thanksgiving Dinner. You could even use them as place cards by writing the kids' names on the body of the turkey.
Thanks for stopping by! I'd love to hear from you in the comments and have you join us back again!
Want more ideas for spending time with your kids? Be sure to follow us on our NEW Facebook or Pinterest pages and sign up for emails to keep up with all the latest crafts, activities, and kid-friendly recipes!