I'm so excited to be participating in the
31 Days of ABCs
series hosted by All Done Monkey. Today we're focusing on the letter W and I have a fun W craft for you just in time for Halloween.
For this craft, we used:
poster board
ruler
black paint
foil balls/marbles/golf balls
scissors
glue
construction paper
googly eyes
I created our letter W with a ruler on poster board. You could also use card stock for this, but I happened to have a bunch of poster board lying around.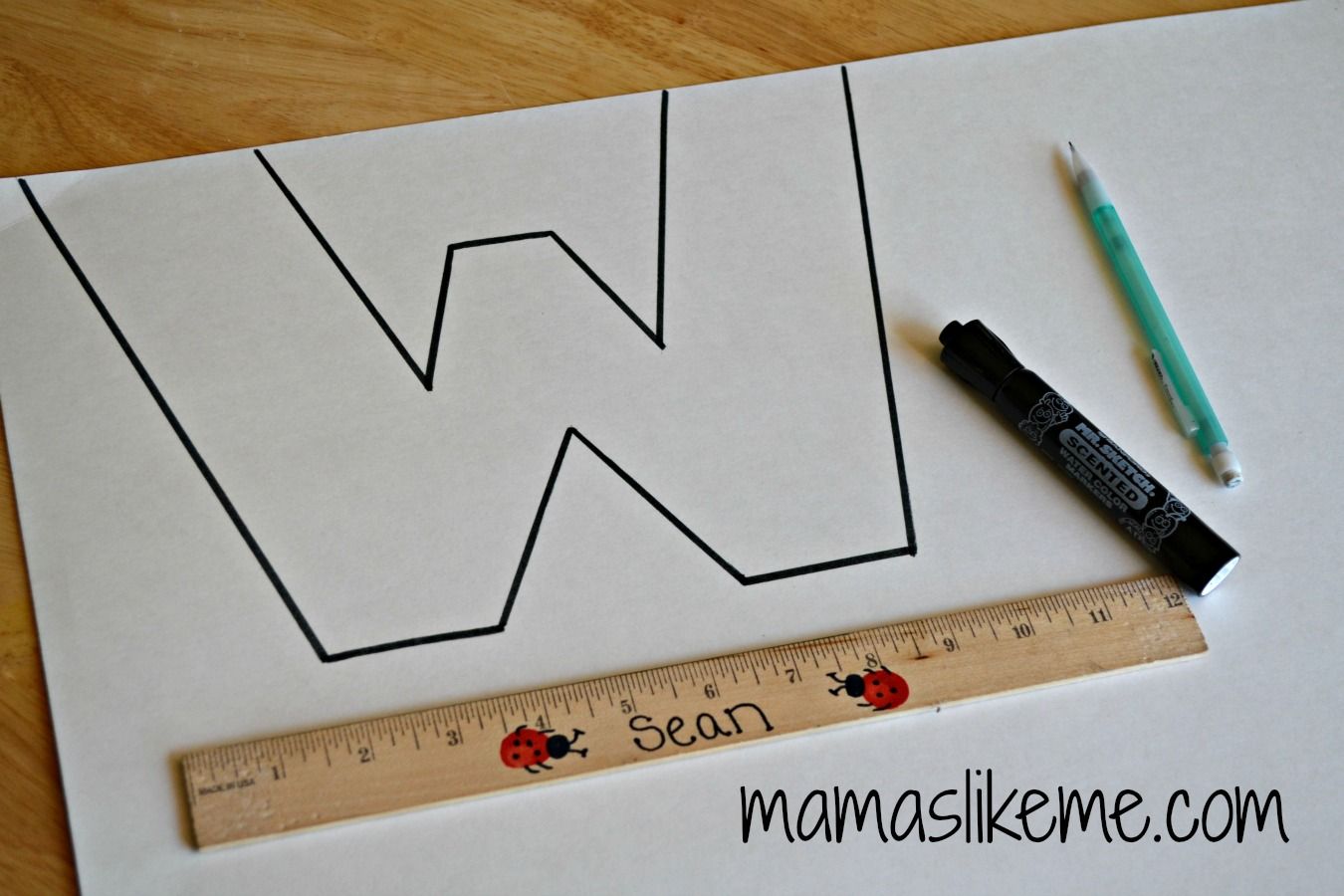 The original idea was to wrap the Ws in yarn to create a spider web. We cut small slits along the edges of the W (which the kids loved) to hold the yarn that the kids were wrapping. This proved to be way to difficult for my 2 and 3-year-old, and my 4-year-old lost interest very quickly, so we scrapped that idea and went with an old favorite.
We end up using an Amazon box (I do most of my Christmas shopping online) to do some marble painting. One at a time, we placed our W into the box with a drizzle of black paint, a few marbles from our marble racer and a foil ball that the kids found from the laundry. The amazon box worked well because it had flaps that I could fold together to keep closed. You don't necessarily need a lid for this activity, but my kids really got into their shaking and rolling.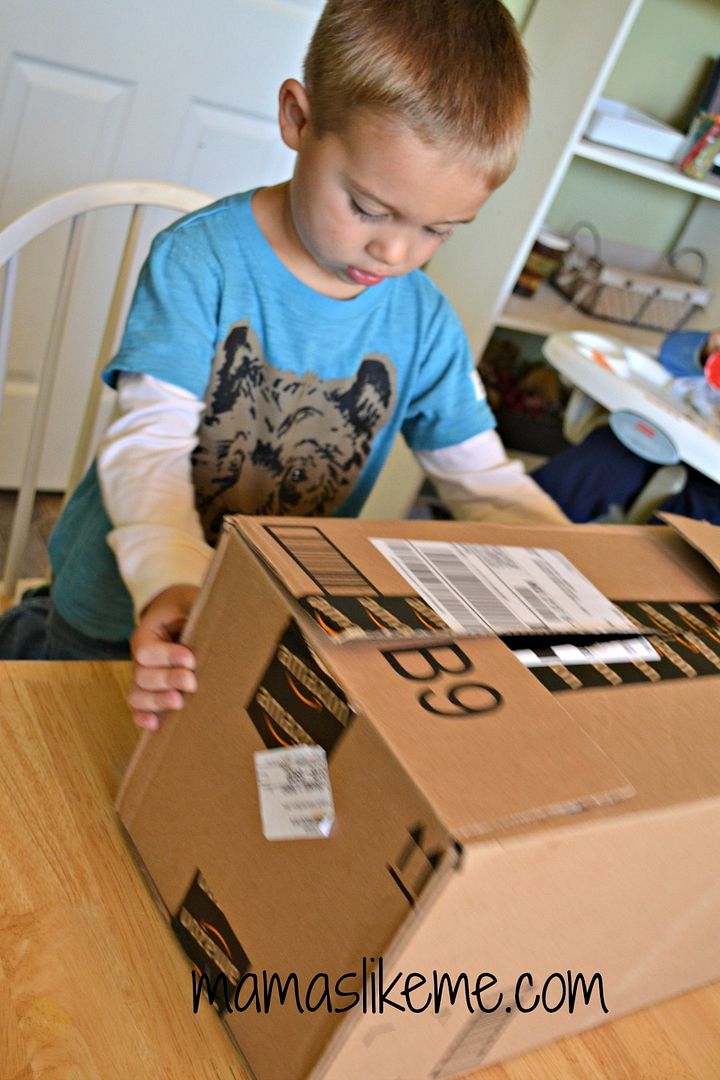 Every few minutes, we would check on our letters until the kids were happy with their results. I placed the Ws on construction paper to dry, but be careful that they don't stick. If they do, it's fairly simple to just pop them off since the backside isn't all that important.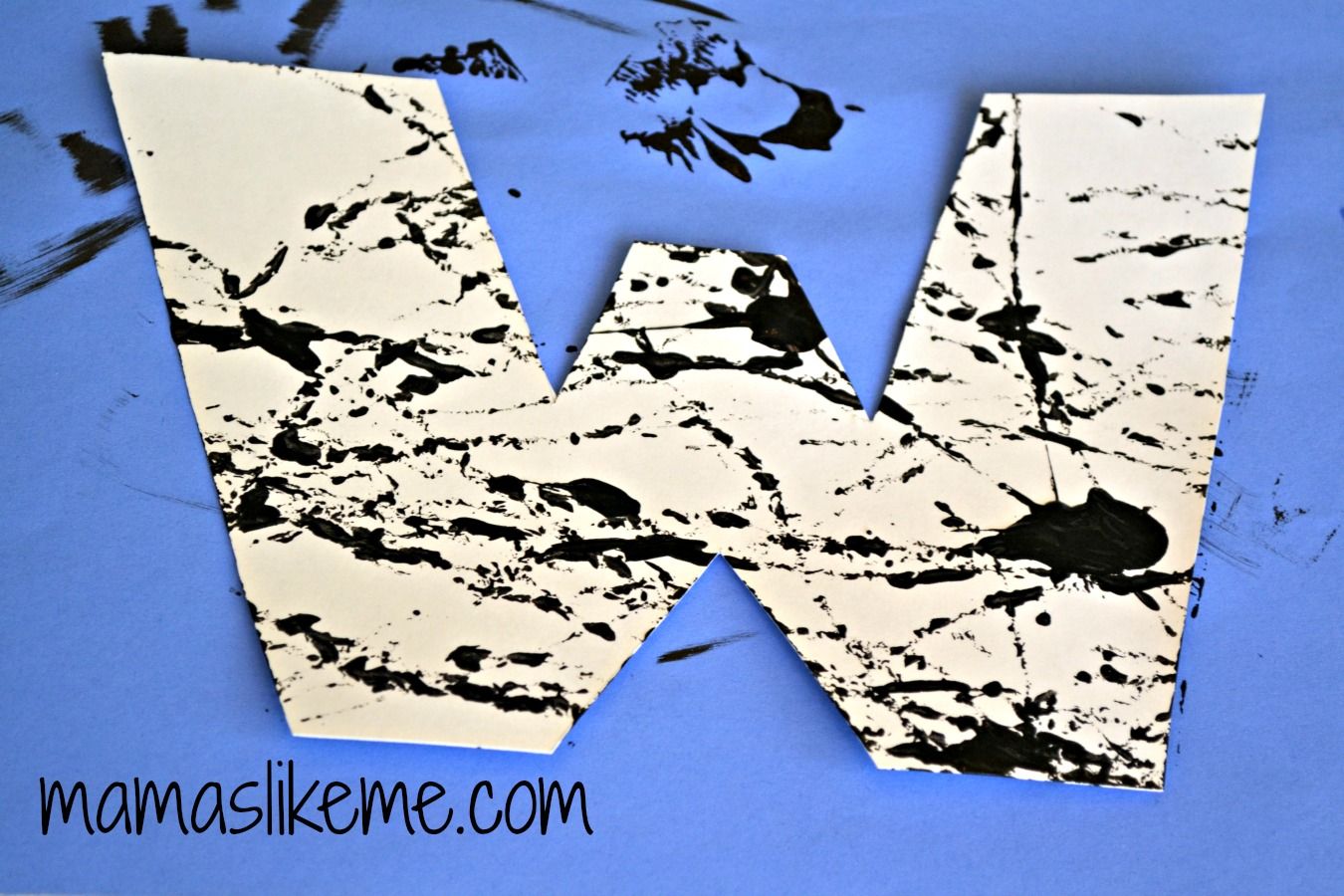 While the W's dried, we created handprint spiders for our webs. The kids picked their favorite colors for their spider and I painted the palm of their hand and 4 fingers black. By making two imprints with the palms overlapping, we created a spider with 8 legs.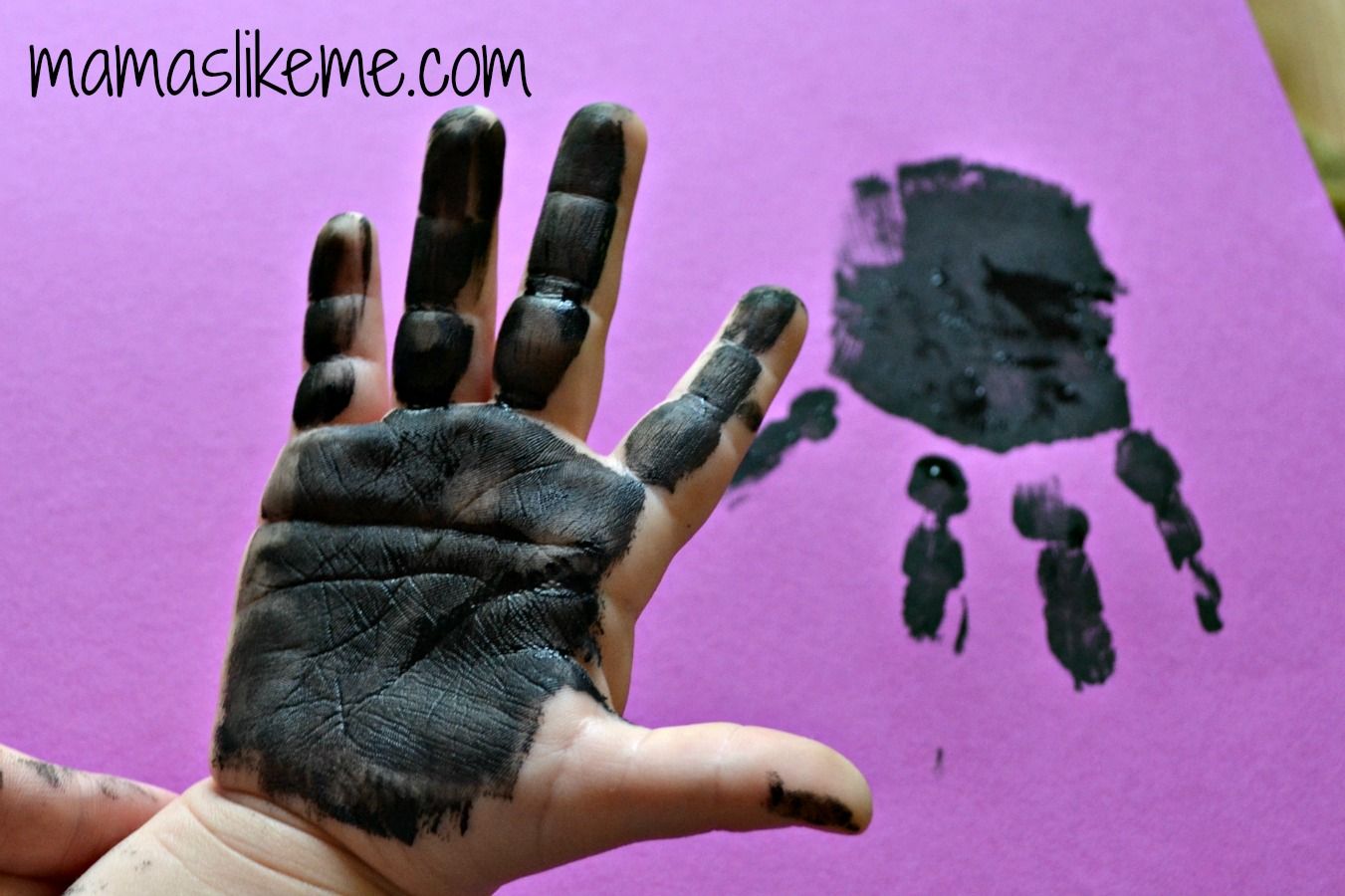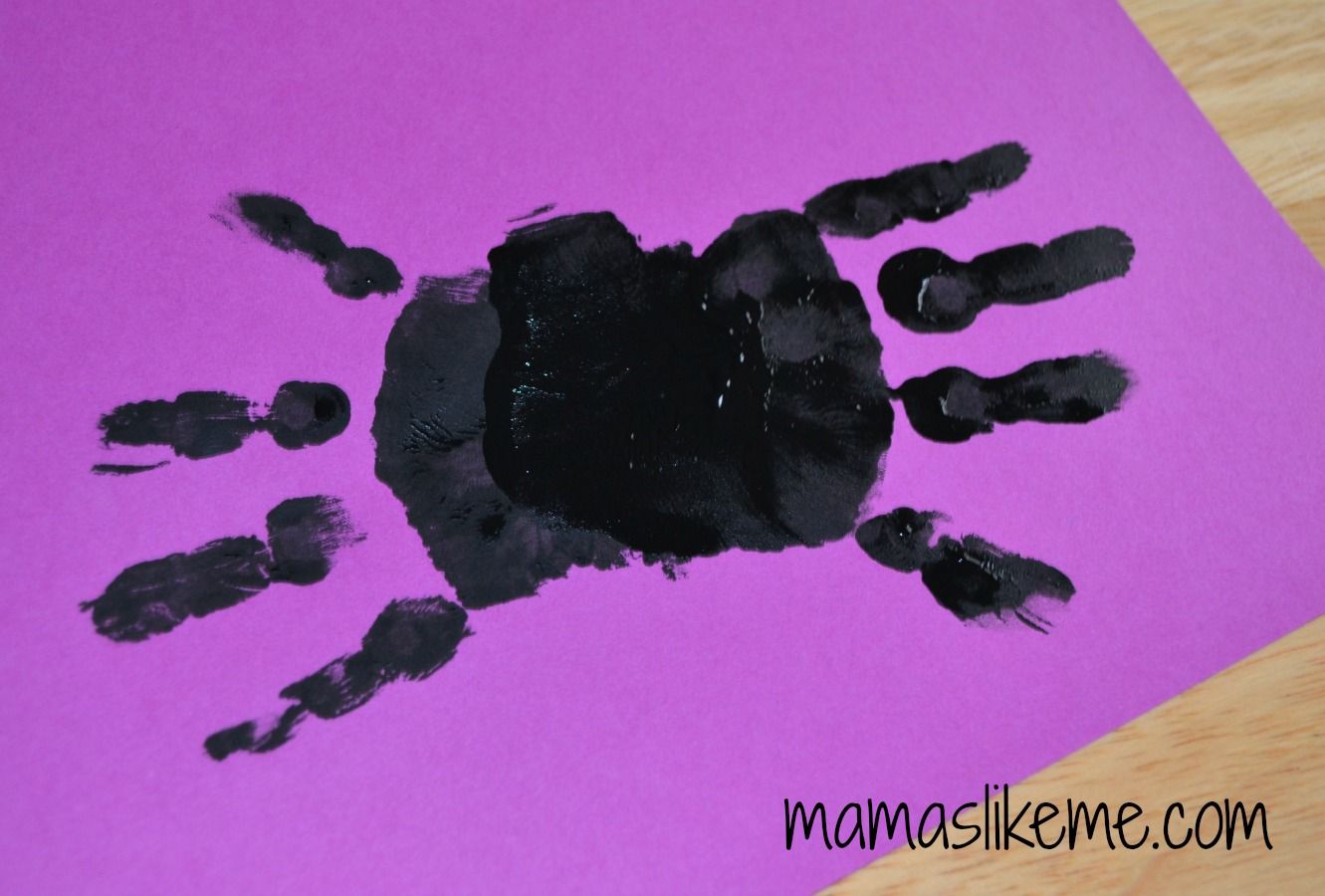 Once the paint dried, the kids glued as many eyes as they wanted to their spiders.
Once everything was dry, we glued our spiders to our Ws and admired our work. This is a great art activity combined with a keepsake craft that makes it special for the parents and unique to each child.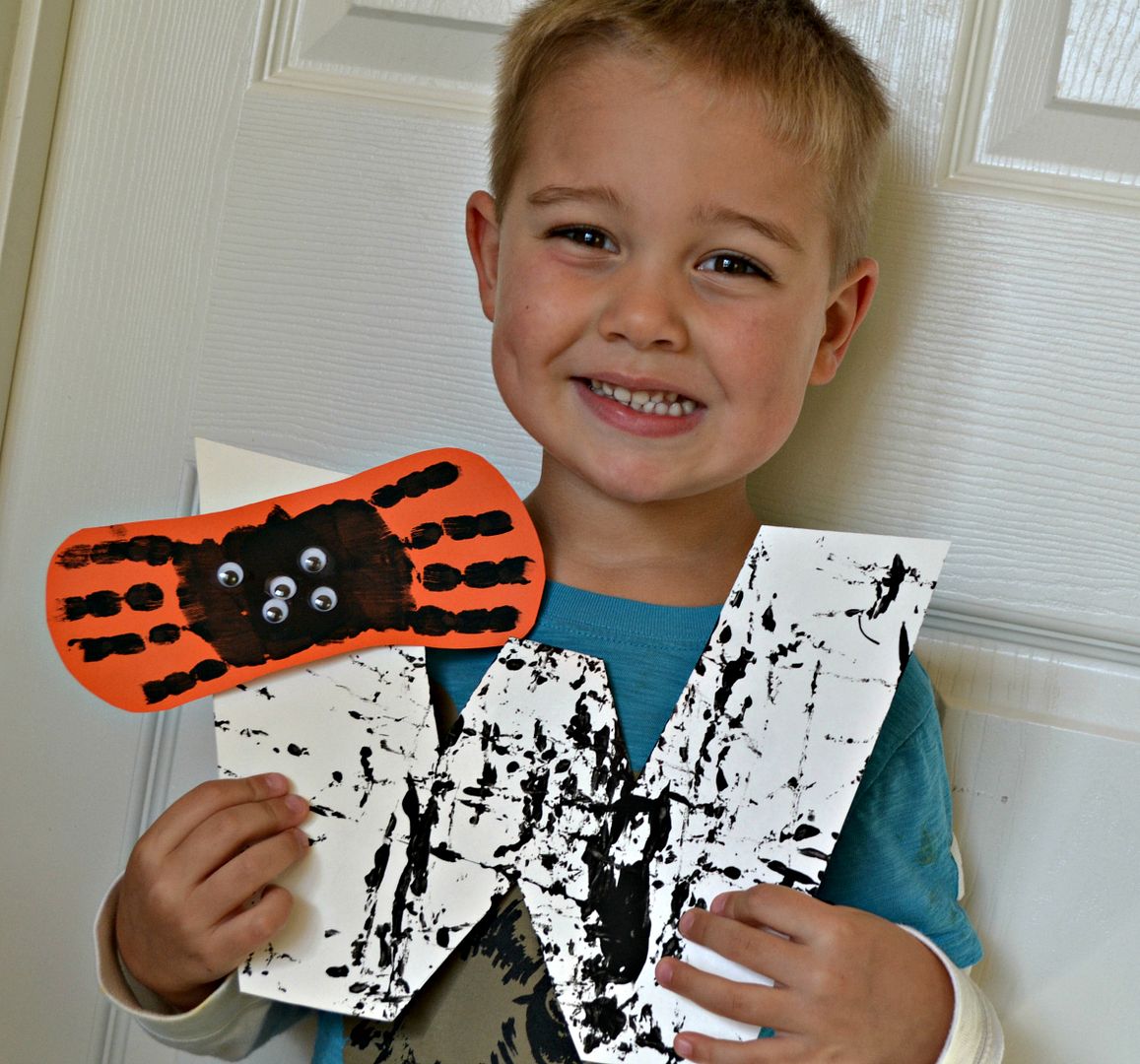 If you're looking for more ways to learn with your toddlers and preschoolers, I hope you'll check out our Kid Crafts page for lots of thematic ideas. You can keep up with all our favorites activities, along with all our own learning fun by following us on our NEW Facebook or Pinterest pages or signing up for emails!
31 Days of ABCs is hosted by All Done Monkey

Co-hosted by:
This Reading Mama
,
Nothing if Not Intentional
,
Sugar Aunts
,
For the Love of Spanish
,
Craftulate
,
Diapers-n-Heels
,
The Good Long Road
,
Here come the girls
,
Toddler Approved
,
Discovering the World Through My Son's Eyes
,
Princess And The Rock
,
Kids Yoga Stories
,
Frogs & Snails & Puppy Dog Tails
,
Little Bins for Little Hands
,
The Measured Mom
,
P is for Preschooler
,
3 Dinosaurs
,
Preschool Powol Packets
,
Crayon Box Chronicles
,
Juggling With Kids
,
Toddling in the Fast Lane
,
Teaching Mama
,
Still Playing School
,
Mamas Like Me
,
All Done Monkey
,
Little Hiccups
,
LalyMom
,
What to do with the children
,
Teachers of Good Things
,
Stir the Wonder
,
Scribble Doodle and Draw
Do you have a blog post featuring the letter W? Please leave a link below! Link up your posts related to teaching the letter "W" to young children (books, crafts, activities, etc.)!