Let me begin by saying that I LOVE Disney! We just returned from our first Disney trip as a family and I loved everything about it - the theme parks, the character meals, the parades, the fireworks, the smells, the sights, and everything in between.
I will also be the first to admit that Disney with four small children is HARD!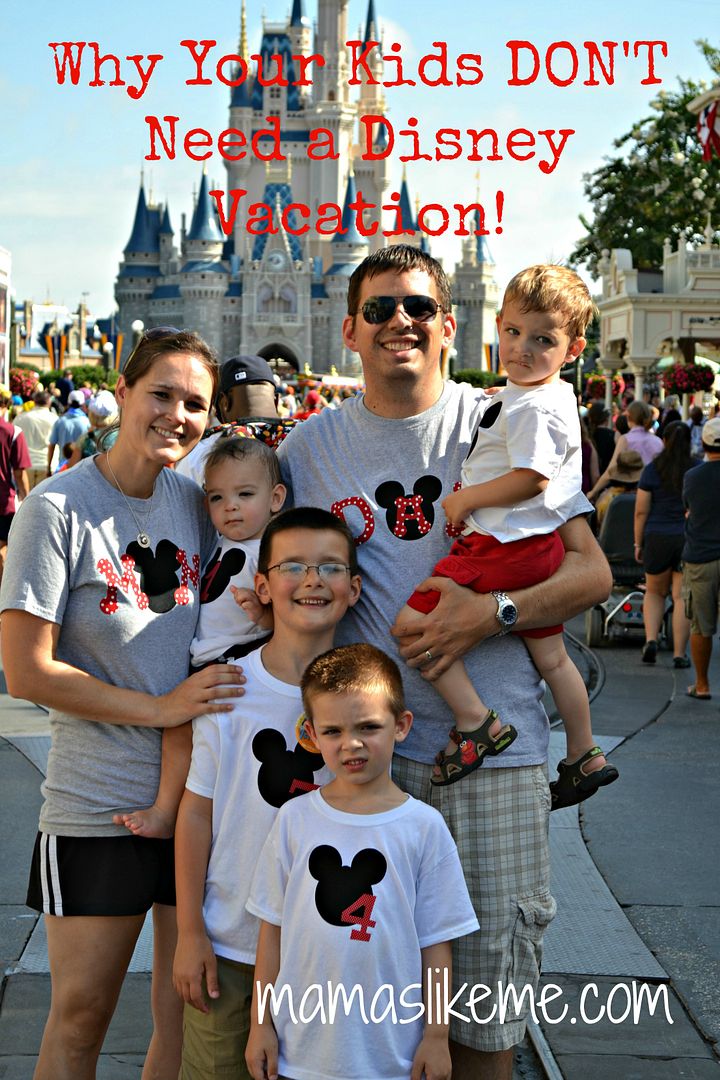 My wonderful husband downloaded some podcasts for us to listen to on our drive to Disney. We listened to tips on everything from where to sit for fireworks to what restaurants we should try out. One of my favorite topics included tips for taking small children to the theme parks.
There was one topic, though, that really REALLY frustrated me. The question was "When is the best time to take your kids to Disney?". The hosts then went on to say that your kids are never too young to go to Disney. In fact, withholding a Disney vacation from them would be like not hugging or kissing your child because they are too young to remember it. Really??! How can those two things even be compared. The last time I checked, hugging and kissing your child does not cost thousands of dollars or inevitably leave them exhausted and prone for meltdowns...
Like this one...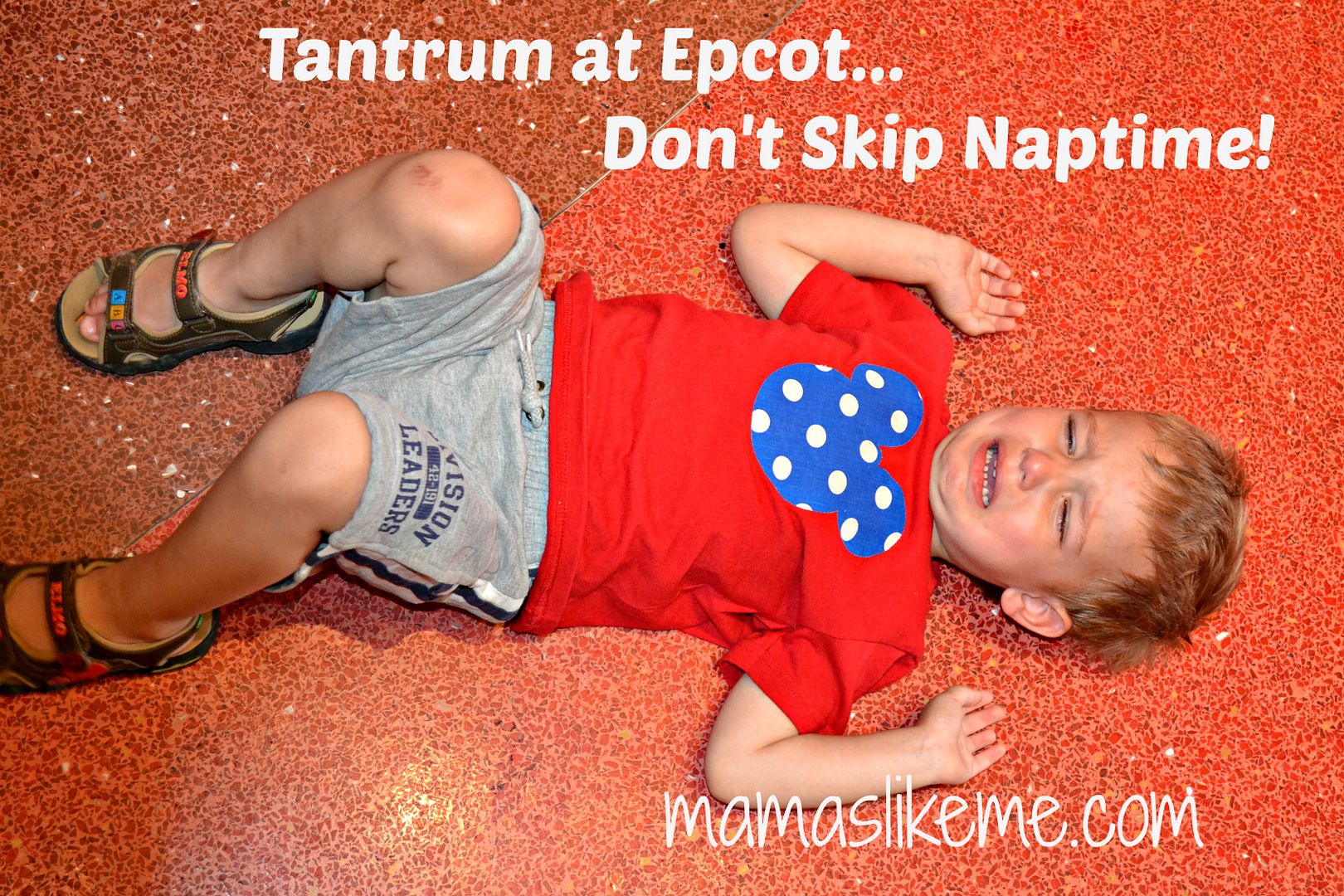 Or the one that my oldest threw seconds before our picture with Jake because Jake happened to sign his brothers' autograph books before his....
As the podcast continued, the host discussed how he had maxed out his American Express card during a trip to Disney when his daughter was nine month's old so they could "make memories". At this point, I physically cringed. Maybe it's because I drank the
Dave Ramsey kool-aid
and the idea of putting anything on a credit card makes me squirm, but mostly it's the idea of setting a precedent of going into debt to make our children "happy".
As a society, we've accepted the idea that our children's happiness is the most important thing in our parenting lives. More important than our financial security and our own personal happiness. I'm of the opinion that our children are happiest with a safe, secure, and loving family. They don't need expensive toys or elaborate vacations. In fact, my boys' will still say that their favorite part of vacation was swimming every afternoon at the resort and shopping at the Lego store in Downtown Disney.
So, should your kids go to Disney? Sure! IF you can afford it. IF you feel that it's the right time for your family. And IF you're ready to accept the inevitable meltdowns that come with visiting the happiest place on Earth with little ones!
Just leave your credit cards at home, please! And remember that your kids may be just as happy swimming at the local pool and visiting a local toy store :)
Want more ideas for spending time with your kids? Be sure to follow us on our NEW Facebook page or Pinterest and sign up for emails to keep up with all the latest crafts, activities, and kid-friendly recipes!