My 2-year-old is a master with his shapes and colors and it is not because of any flash cards or direct teaching that I have done. He learned them by doing crafts, creating art, and just interacting with the world around him. We are always talking about shapes and colors. We count everything that we do - including the number of crackers in our snack to the number of seconds that each child gets to hold the hand-mixer.
Today, we got to practice shapes, a few colors, and the number 2 while making Shape Chicks for Easter. As we made our chicks, we talked about the shapes and colors, and counted each one.
For our chicks, each child got:
1 yellow circle
2 yellow triangles
2 orange triangles
1 orange diamond (or rhombus if you want to get really technical - although I believe most schools teach diamond up through 4th grade)
2 white circles (with blue circles inside for eyes)
lots of yellow tissue paper cut into squares (okay they were more like rectangles)
The kids got some fine-motor-skill practice gluing their tissue paper onto their circles.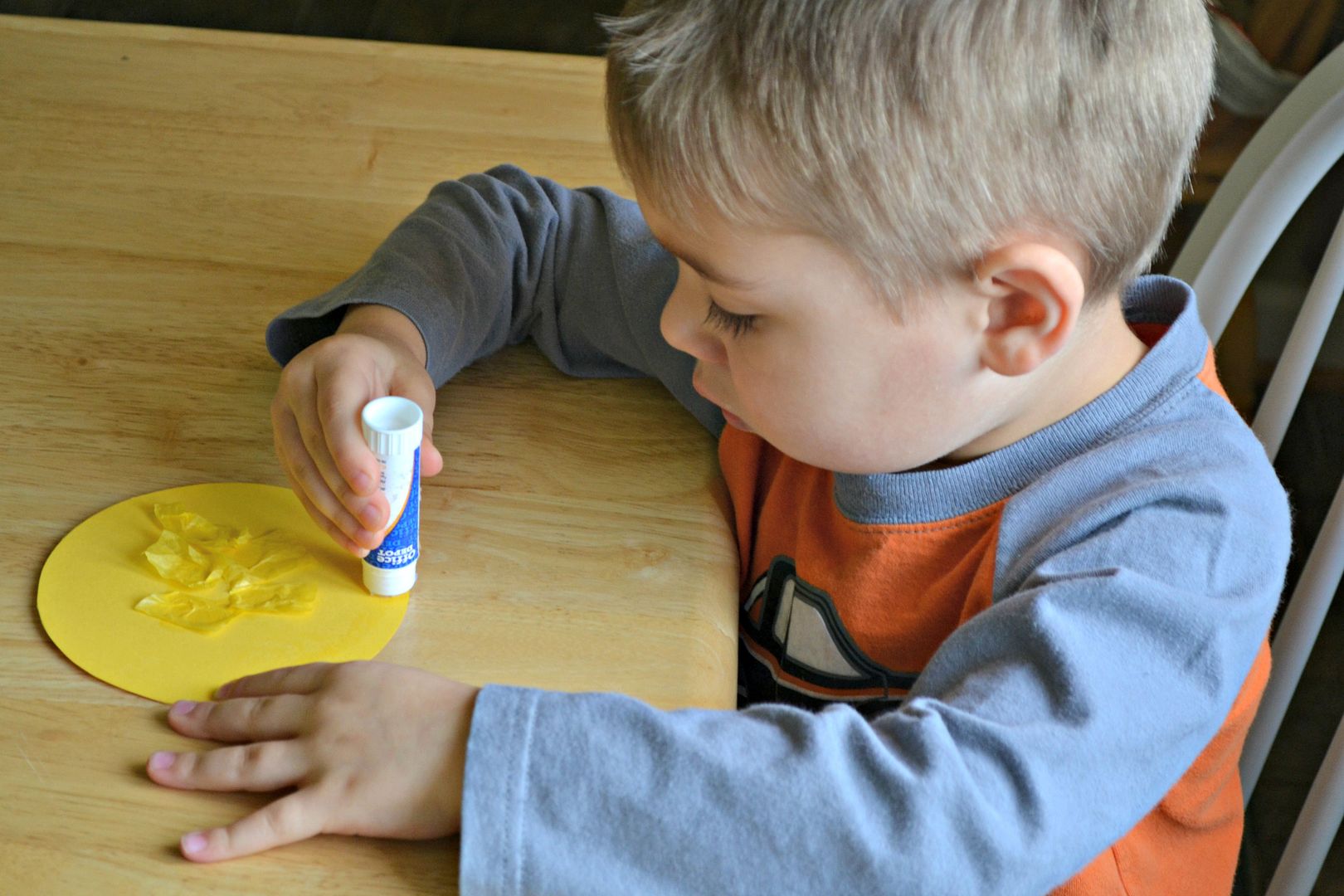 Then we added the other pieces to make our chicks.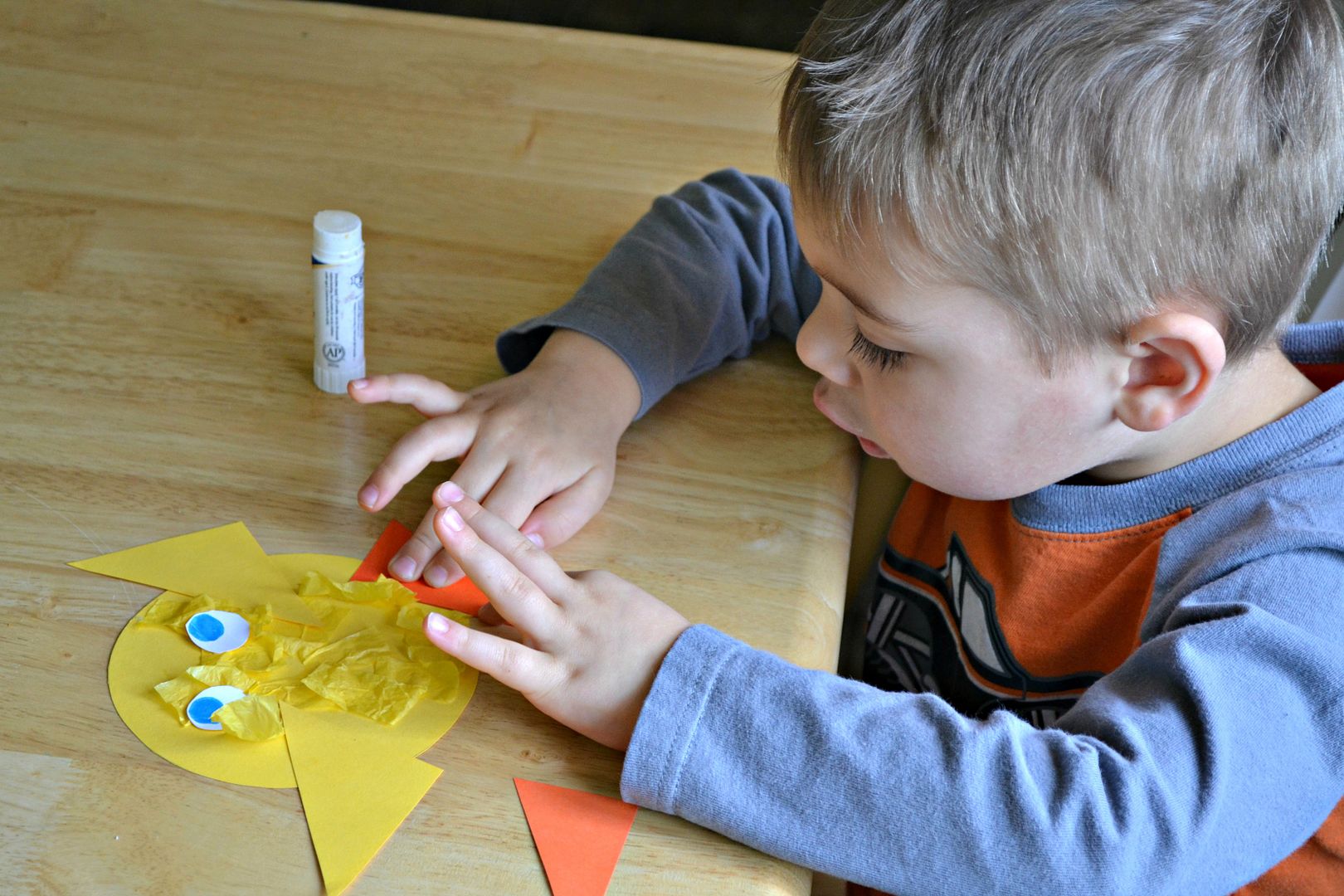 This was a really easy craft for the kids to put together themselves and they were really adorable. They would be a great addition for Easter cards or place settings to decorate the children's table at your Easter gathering.
Want more ideas for spending time with your kids? Be sure to follow us on
Facebook
or
Pinterest
and
sign up for emails
to keep up with all the latest crafts, activities, and kid-friendly recipes!