Where has this week gone? And why can't I seem to catch up? St. Patrick's Day is this Sunday and I have yet to share all of our fun rainbow and shamrock activities! I suppose that means we'll have a Rainbow Week post coming up for Spring. That counts; right?
Today, I'm sharing our Lucky Leprechaun hats and let me tell you, they were just too cute!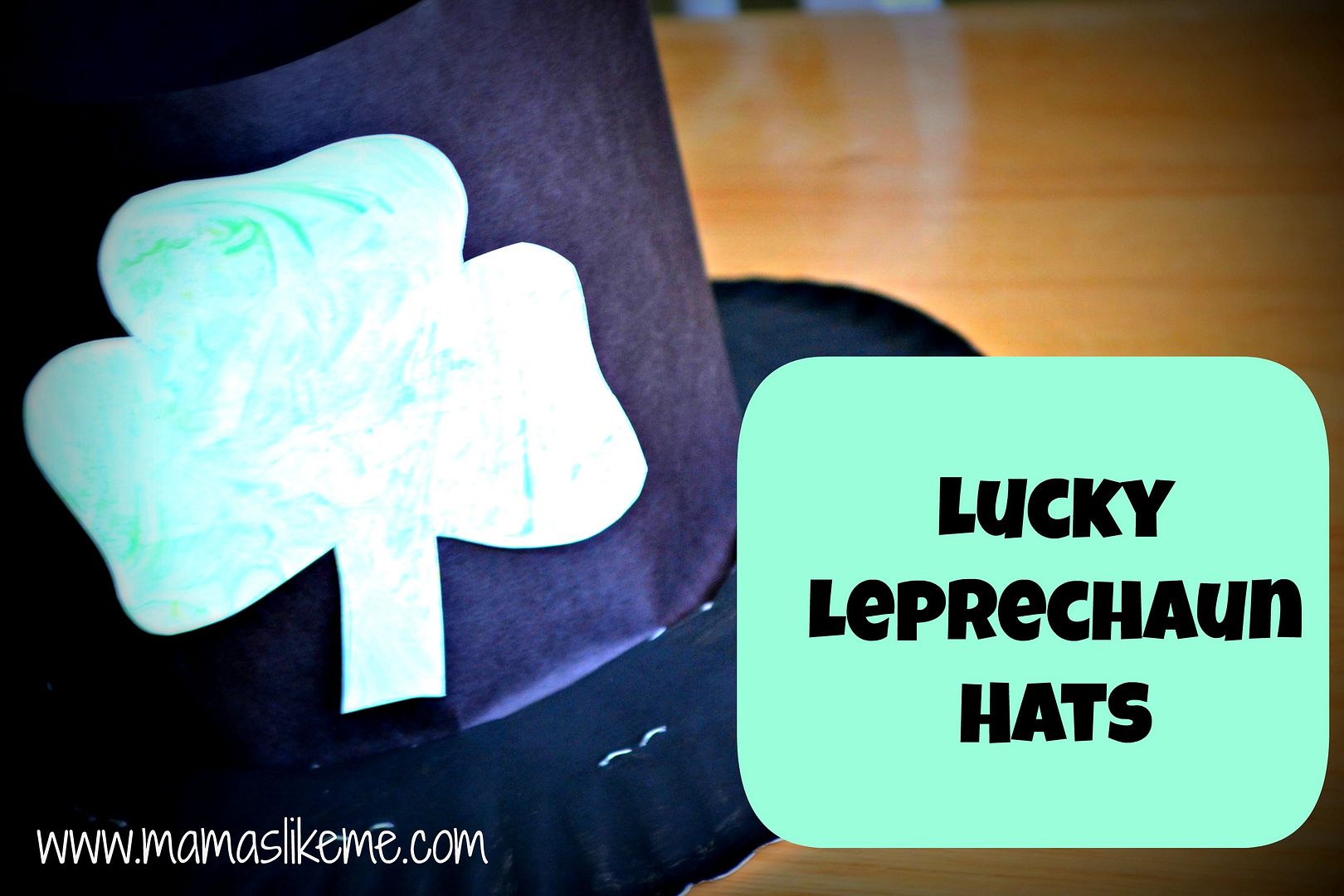 For our hats, we used:
paper plates
washable black paint & sponge brushes
black construction paper
shamrocks (ours happened to be shaving cream shamrocks, but you could use any)
I cut out the middle circle on each of the kids' paper plates to create the base of their Leprechaun hats.
Then, I gave each of the kids a large piece of construction paper, a sponge brush, and their paper plate with some black paint on it. The kids worked hard to get their plates completely covered with black paint. We only painted one side, but I think I'd do both if we were to do this craft again.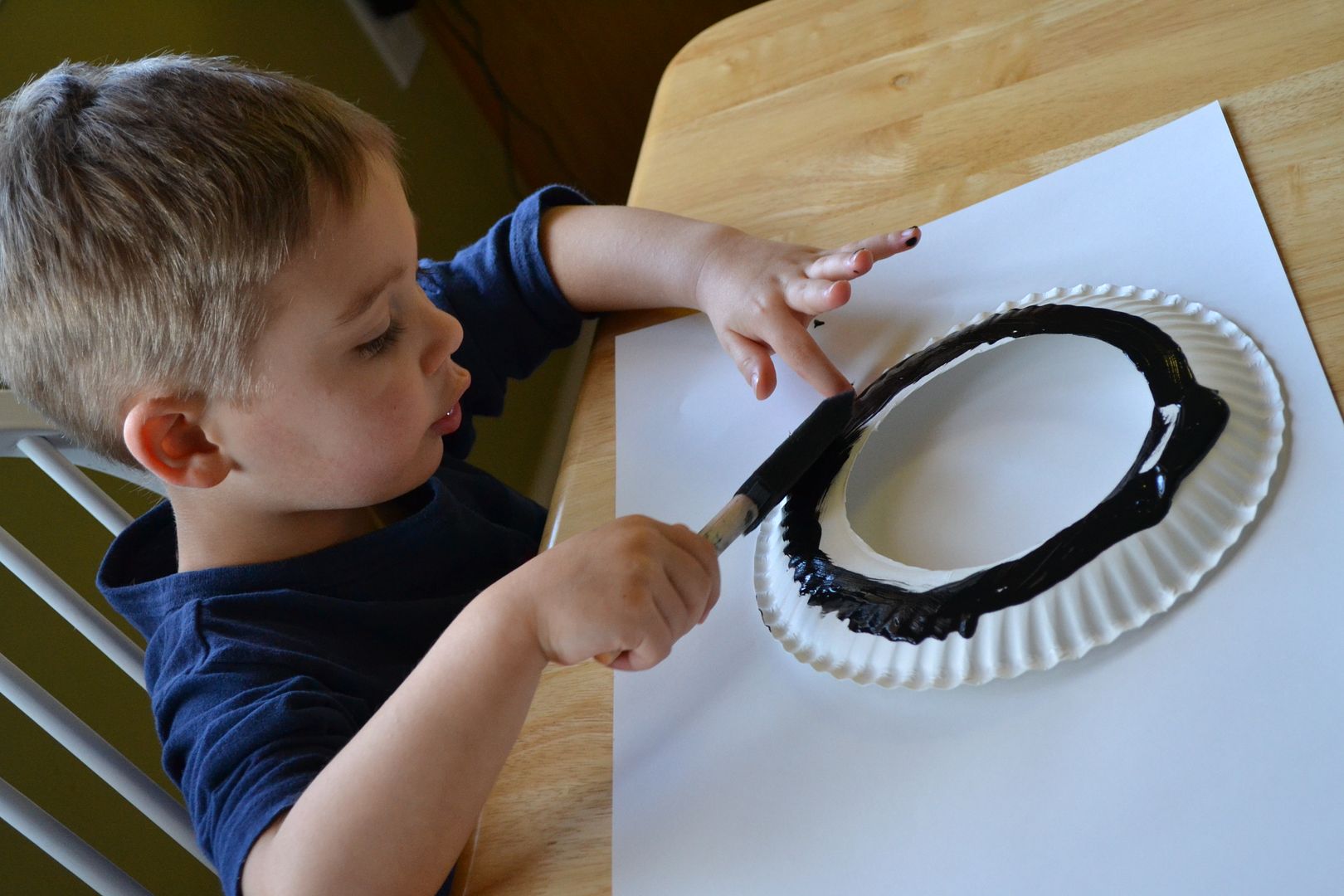 While the plates dried, we made a pie in honor of Pi Day. After we try it out this afternoon, I'll decide if I want to share our made-up recipe :)
Once the plates dried, we got to work finishing our hats. I cut a long piece of black construction paper lengthwise and rolled it inside of the paper plate to see how wide to make the hats.
Then, I stapled the hat into a cylinder and cut tabs out of the bottom so I could staple it to the paper plate. (see photos)
Once the plates were stapled together, the kids glued on their shamrocks and we were all set. These would also be precious with glitter shamrocks or any kind of painted shamrock. We used the shaving cream shamrocks that we made earlier in the week using a technique that we found from
In Lieu of Preschool
. (You can find that one and a whole lot more featured on our
31 Days of March Crafts
).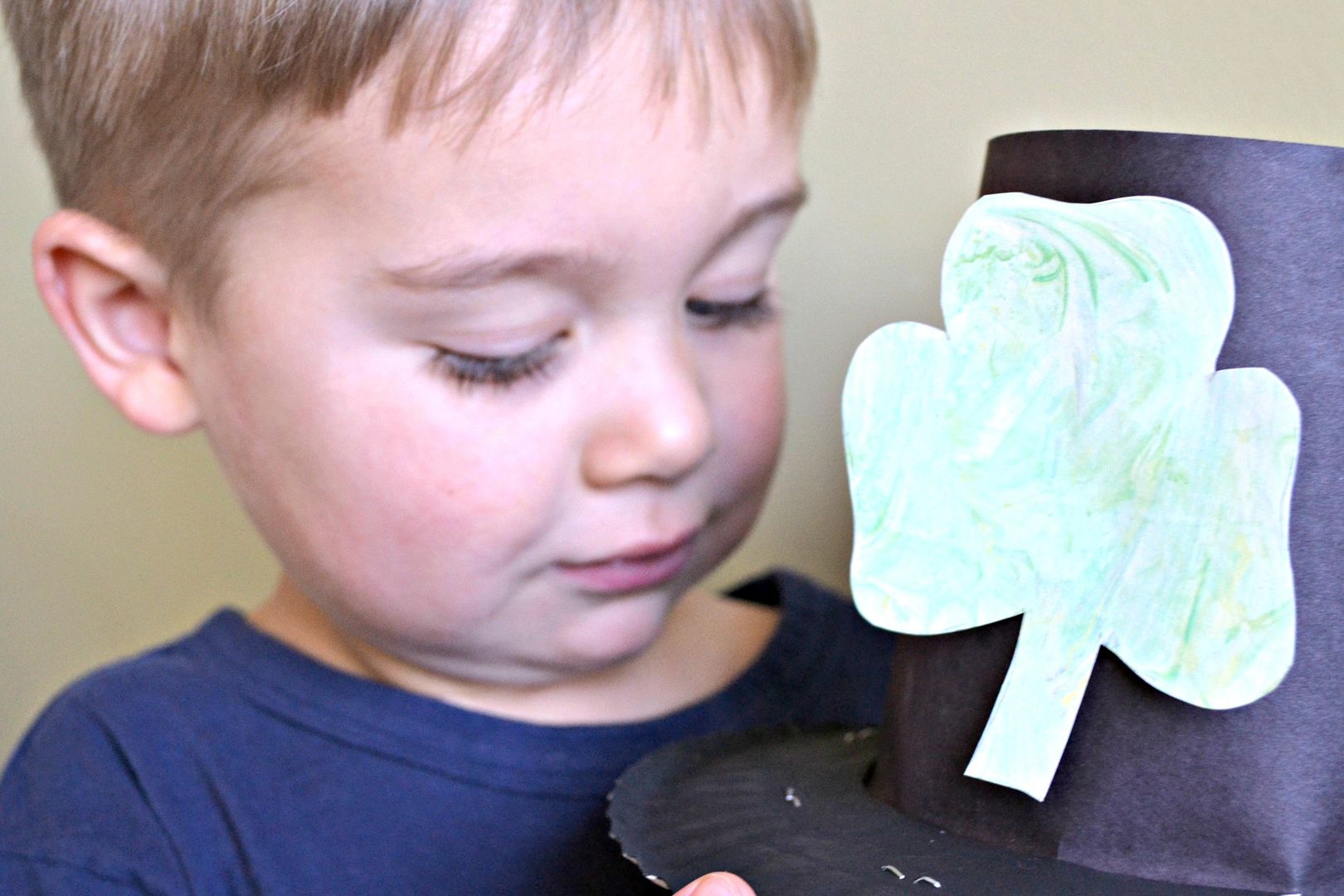 The kids wore their hats all morning pretending to be leprechauns and leaving shamrocks all over the floor. I love a craft that leads to pretend play!
Want more ideas for spending time with your kids? Be sure to follow us on
Facebook
or
Pinterest
and
sign up for emails
to keep up with all the latest crafts, activities, and kid-friendly recipes!