I have a confession to make. I have been exhausted this past week. The baby isn't sleeping well (curse you winter germs!) and I just can't seem to shake this "blah" feeling. Come on Spring-time and warmer weather!! Unfortunately, it seems to be getting colder as the week goes on and I just saw that there is SNOW in the forecast for next week!
In an effort to shake the winter "blahs", we've been doing lots of easy Easter crafts.
On Monday we made a HUGE MESS with our salt painted eggs! The kids had so much fun painting with glue and then using eye droppers to add food coloring...

Did I mention the HUGE MESS?! :)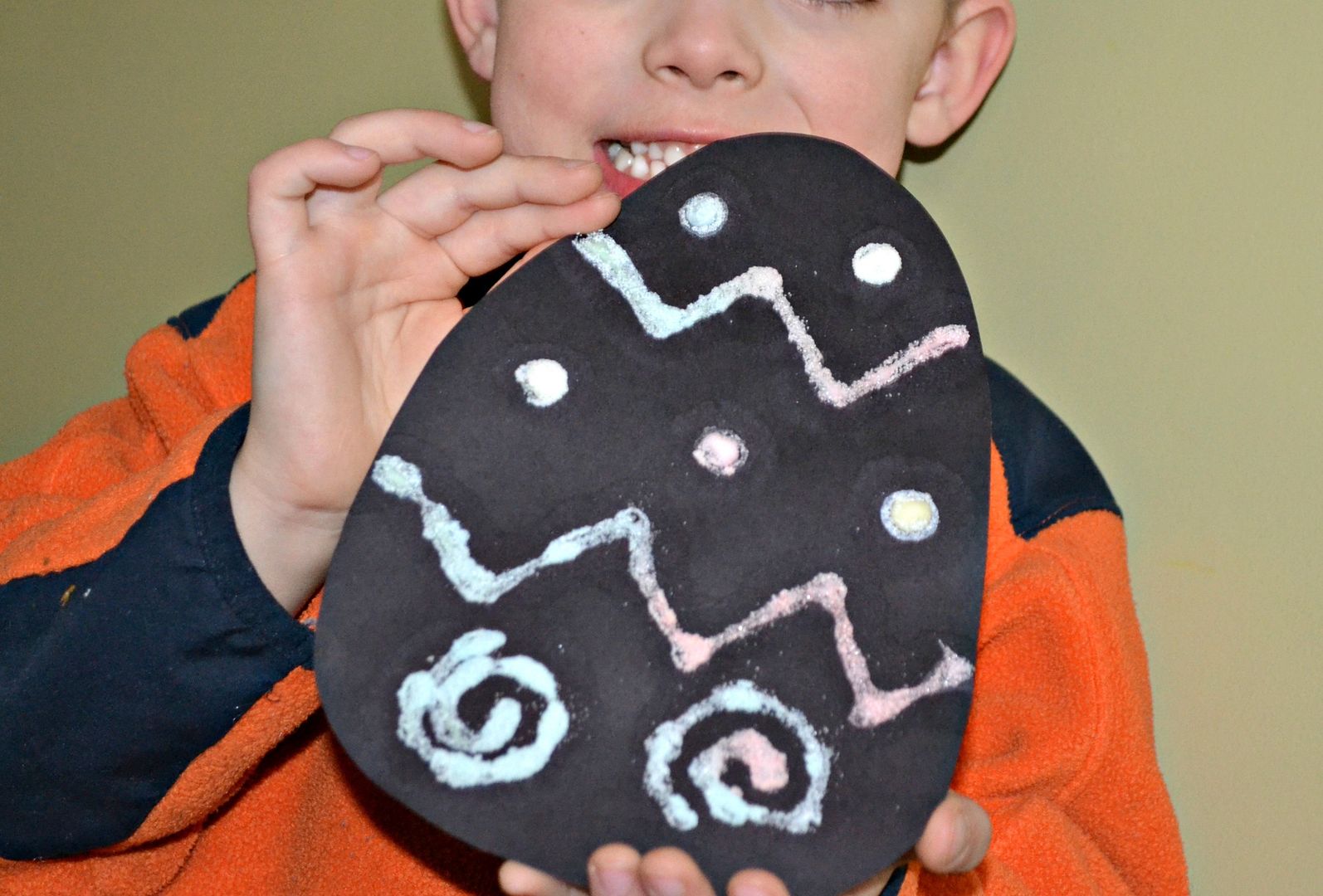 Then we tried out the tape resist eggs from our
31 Days of March Crafts
(thank you very much
Putti's World
)! We used painter's tape for ours and maybe it was because my painter's tape is older, but I had a terrible time getting the tape off when the kids were finished. I've used this tecnique in the past with other crafts and it worked perfectly so I'm going to assume it was "user error". In any case, the kids thought it was magic that their eggs were colored everywhere but under the tape! You have to love the simple joys of childhood! :)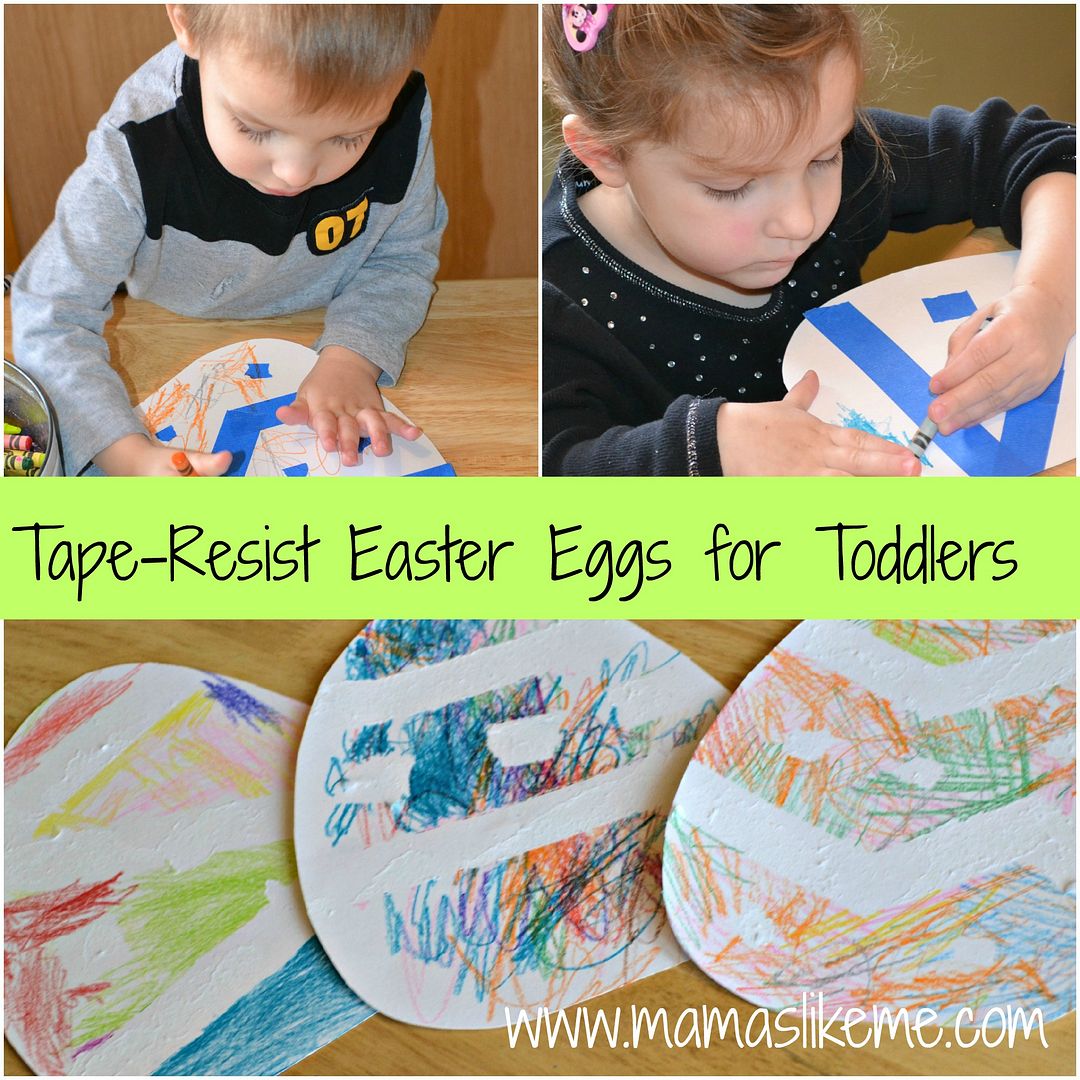 Today, we made scrap paper eggs that turned out really well. I wasn't going to share them so please excuse the lack of pictures, but they were just too cute not to share!
I drew an egg for the kids and used it as a template to draw identical eggs for each child.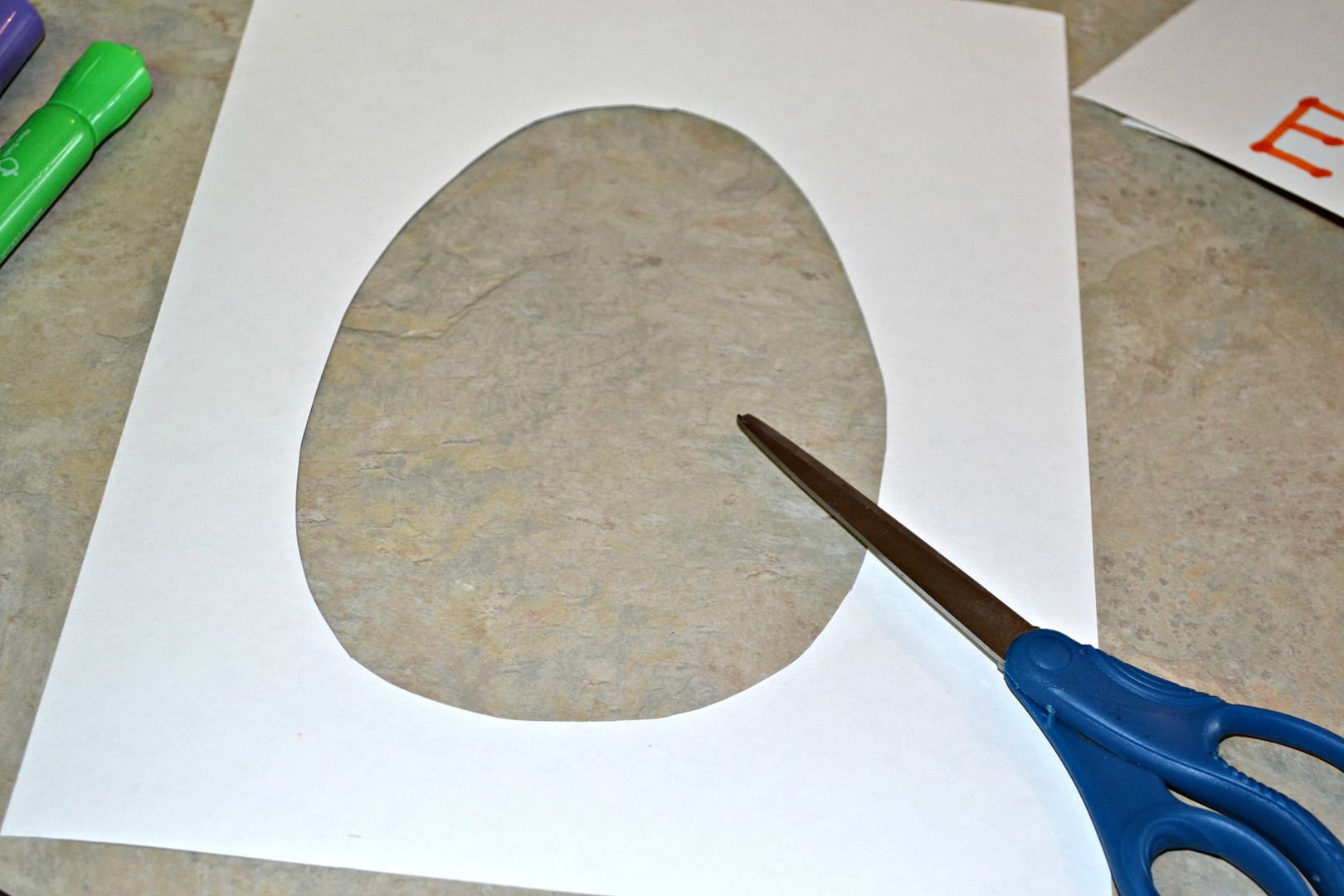 The kids used strips of scrap paper that we had from our various rainbow crafts and glued them to their eggs.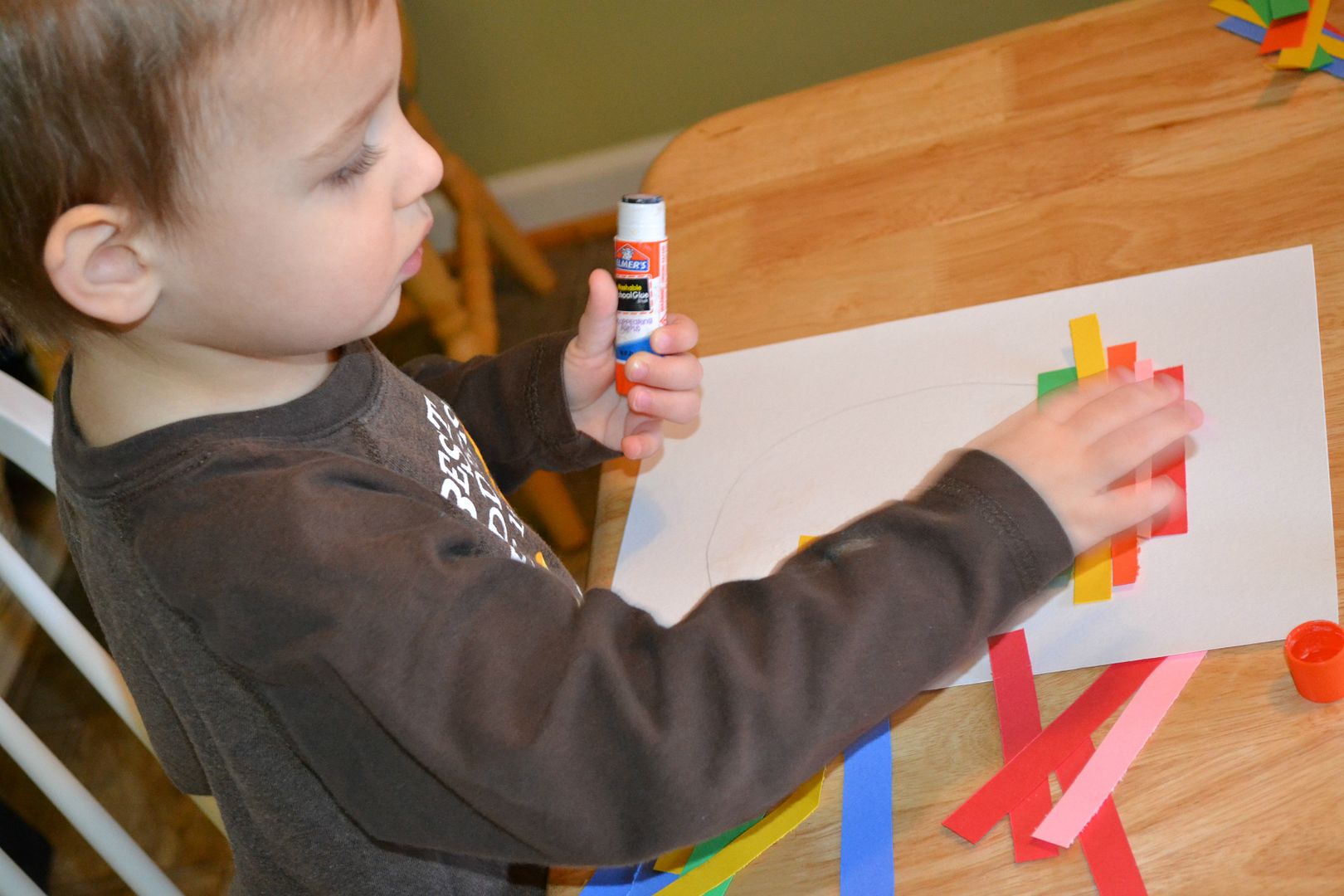 Then, I cut out the second egg being careful to leave the border intact.
We glued the second paper on top of our colorful strips to reveal a beautiful egg and then wrote "Happy Easter" messages. These would be adorable for Easter cards!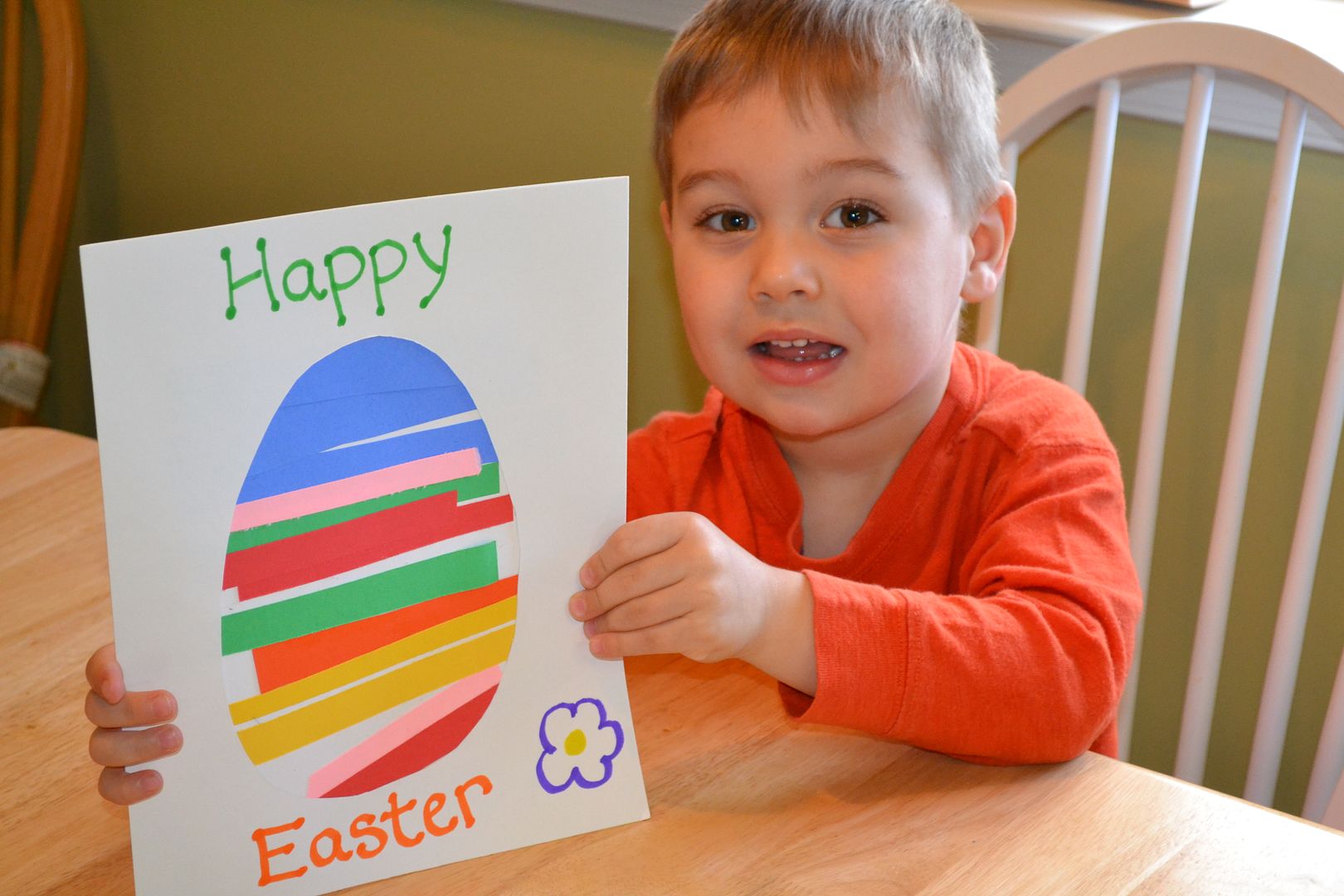 Now, it's your turn. Be sure to add the links for what you've been crafting this week with your child! I can't wait to get some more Easter inspiration for next week :)
Want more ideas for spending time with your kids? Be sure to follow us on
Facebook
or
Pinterest
and
sign up for emails
to keep up with all the latest crafts, activities, and kid-friendly recipes!