I am always on the hunt for fun and "quiet" activities for the kids to do during nap time. We do a lot of coloring, beading, and Play-Doh during this time. Recently, I discovered that one of my little girls is just obsessed with rainbows. She draws them on everything and always makes rainbow patterns out of her beads. I put together this muffin tin for her this afternoon and she had a blast sorting different craft materials. It kept her occupied for 45 minutes - SUCCESS!
For this activity, we used:
Muffin Tin
Tongs
Construction Paper
Pom Poms, Buttons, Beads (any colored craft supplies you have on hand)
I cut out circles in different colored construction paper and taped them to the bottom of the muffin tin.
Then I pulled out a bunch of craft supplies and filled the remaining muffin cups.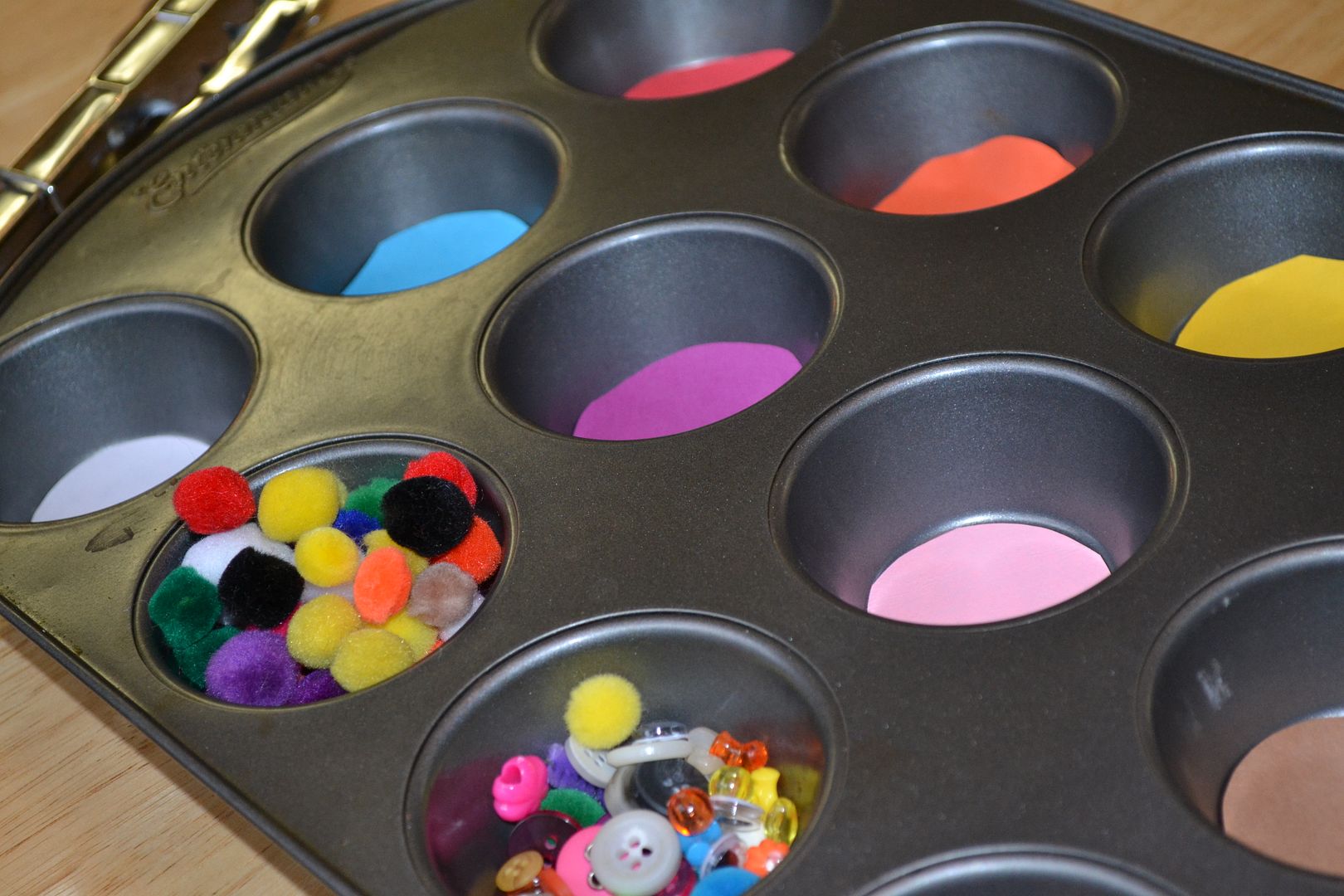 I handed her a pair of tongs and showed her how to use them to pick up the pom balls...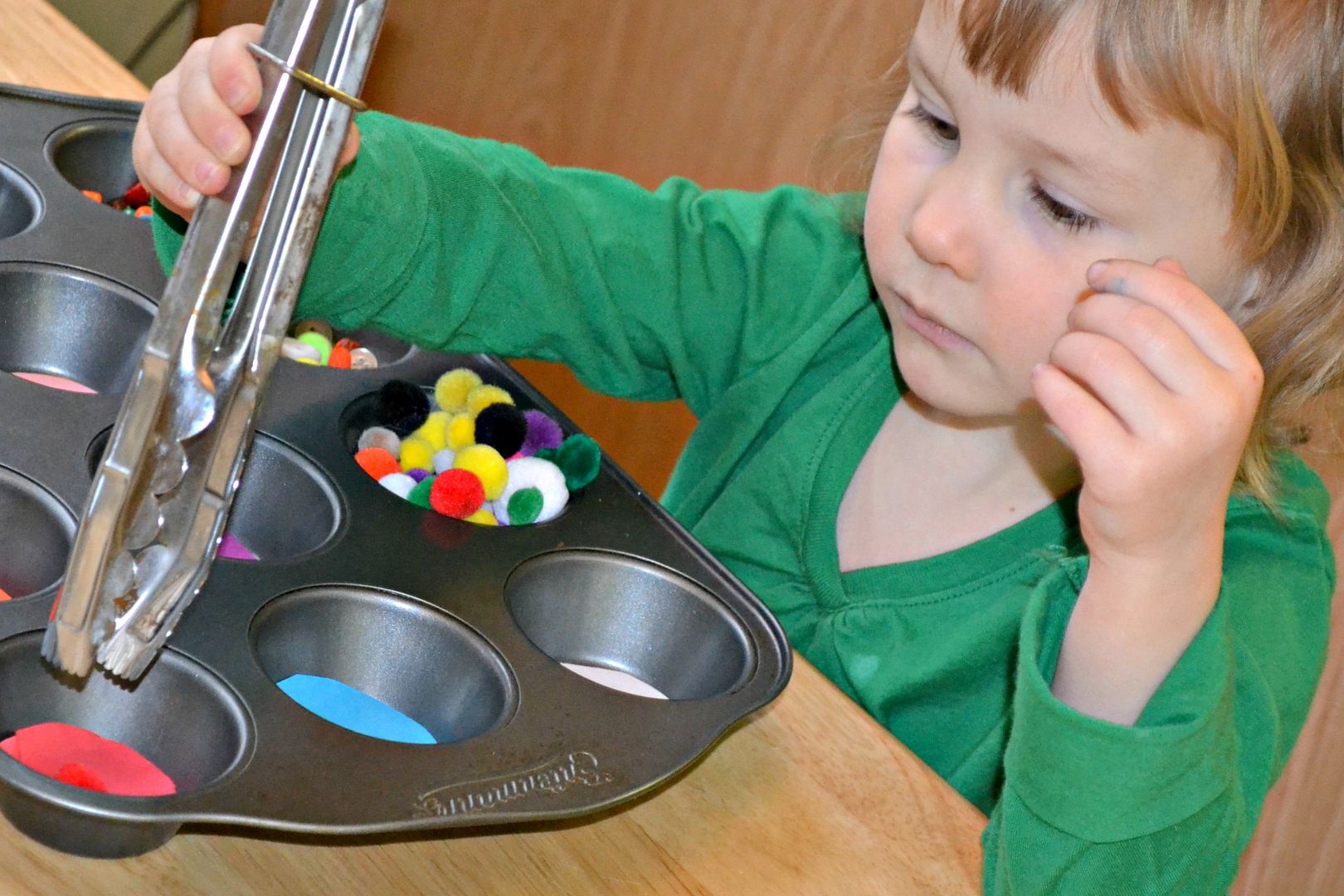 And she was set! She used the tongs for awhile and then used her fingers to sort the smaller beads. She lined them up and sorted them. Then, she counted them strung some of the beads on pipe cleaners.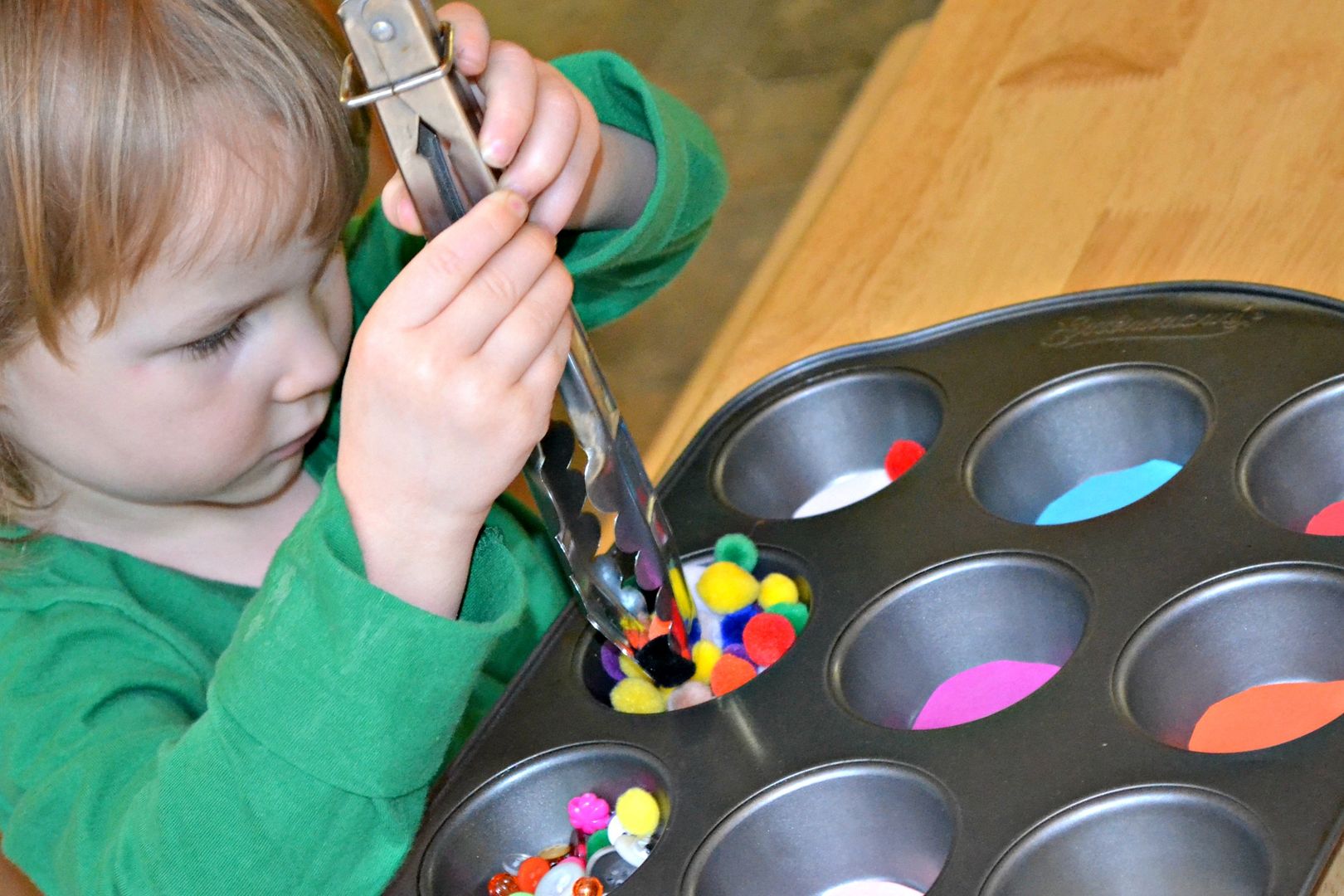 It was such a simple activity that works on fine motor skills, color recognition, and math sorting skills.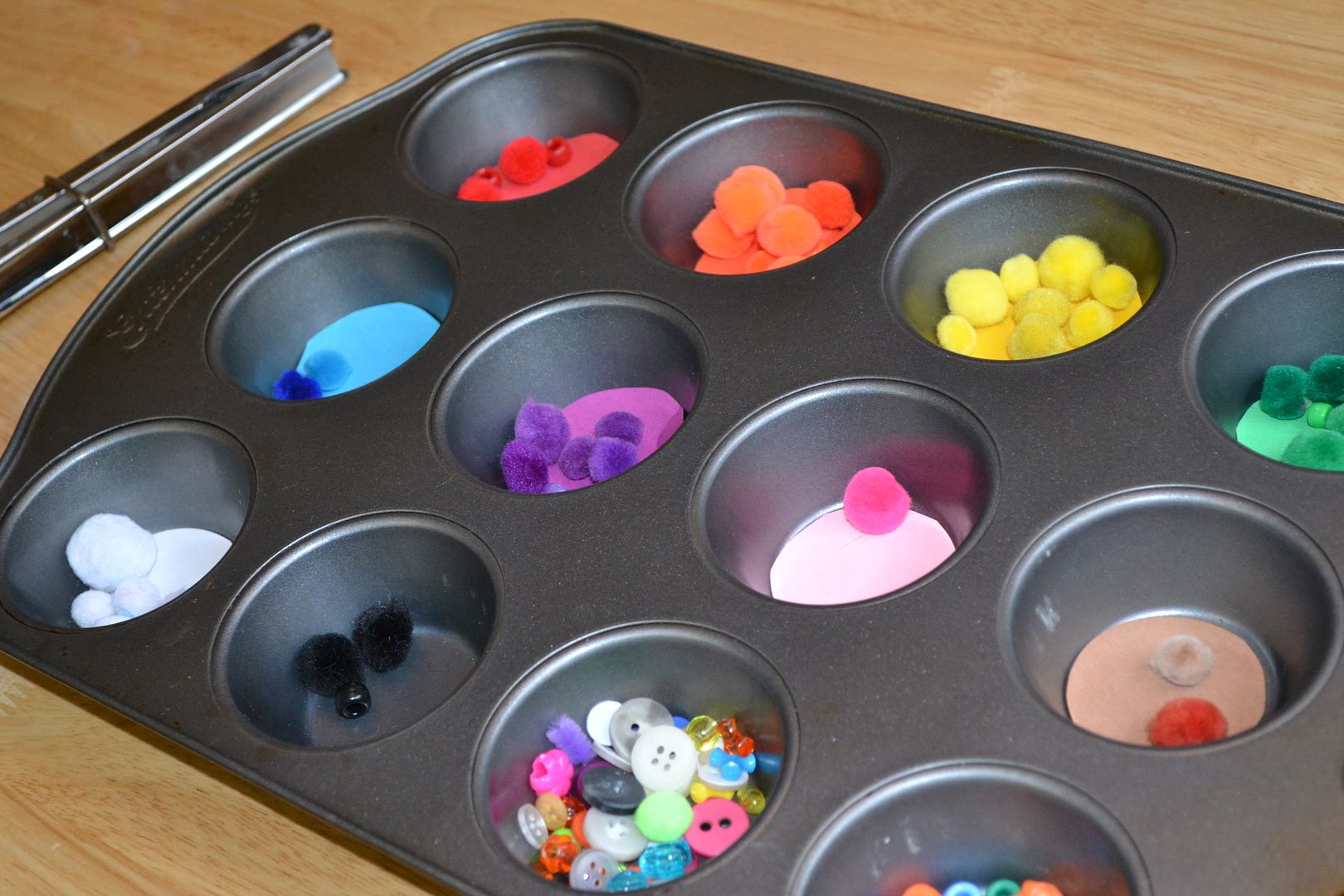 What are some of your favorite nap time/quiet time activities?
Want more ideas for spending time with your kids? Be sure to follow us on
Facebook
or
Pinterest
and
sign up for emails
to keep up with all the latest crafts, activities, and kid-friendly recipes!