This past week, we've been working with Christmas Tree crafts and activities. As you can imagine, the kids are really excited about Christmas next week and we've used that excitement to our advantage.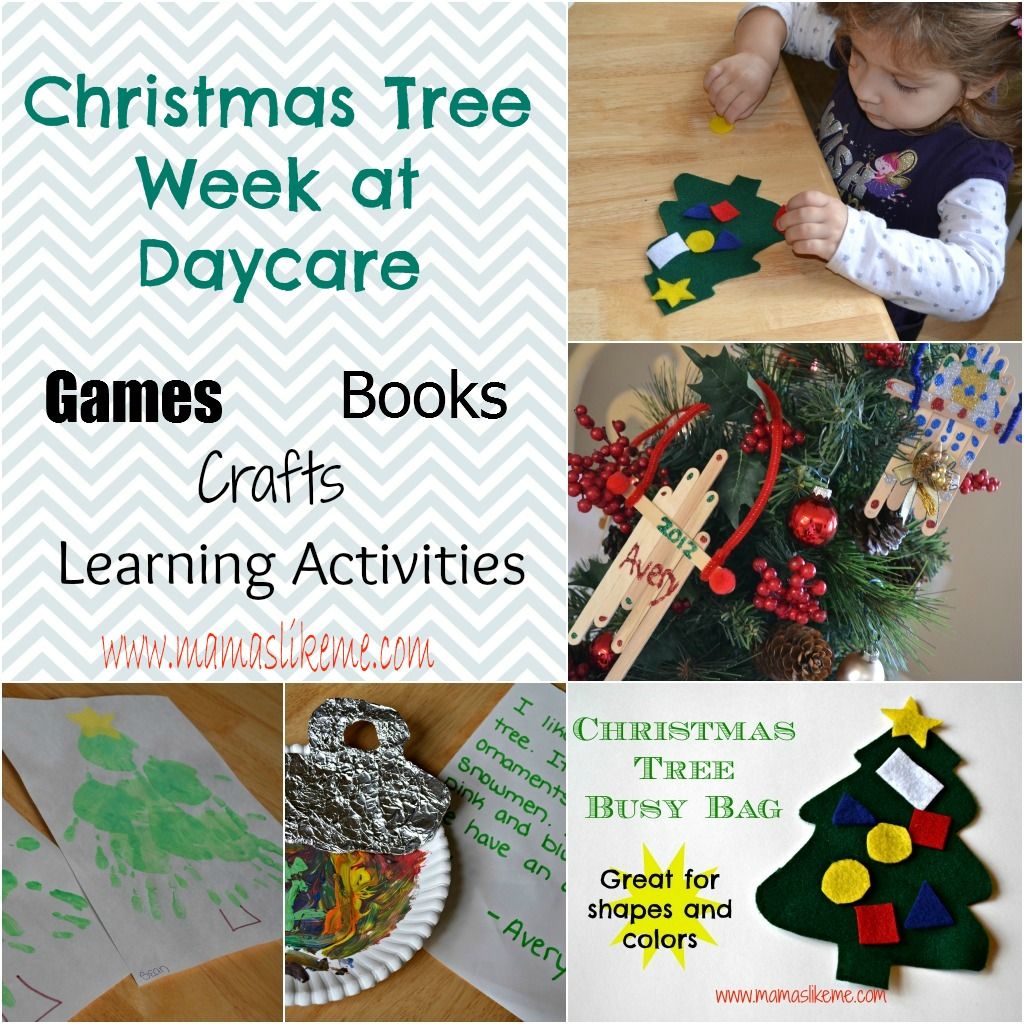 We read
If You Take a Mouse to the Movies
by Laura Numeroff and some poems from
It's Christmas!
by Jack Prelutsky this week. Then, we painted wooden Christmas Trees that I found at Michael's on sale for $.20 each. After they dried, we glued on some sequins from my scrapbook supplies and added a small magnet strip to the back to make our Christmas Tree magnets.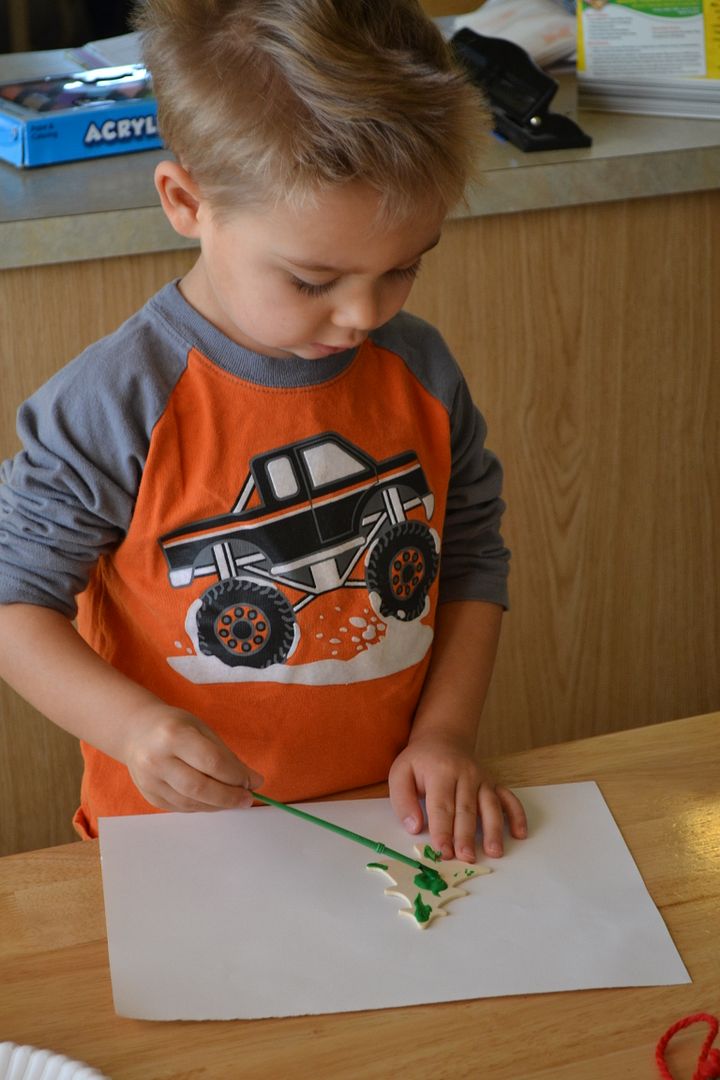 We used comparing skills to make our
Christmas Tree cards
. The kids had a great time seeing which strips were longer and decorating their trees with foam shapes and pom poms.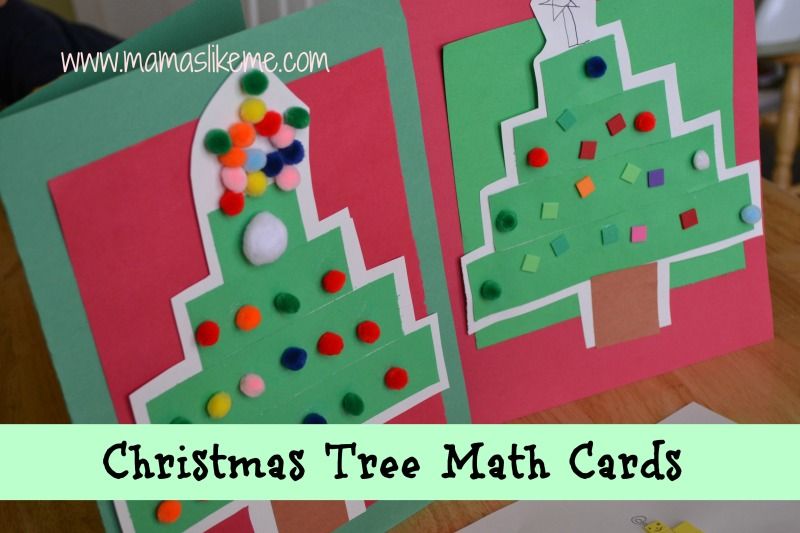 I love the idea of Toddler Busy Bags, but I just don't have enough of them so this week, we made Christmas Tree Busy Bags using the idea of the giant felt trees that the kids can redecorate to their heart's content. I used some felt pieces we had in our craft supplies to make small trees and then I cut out various shapes in different colors.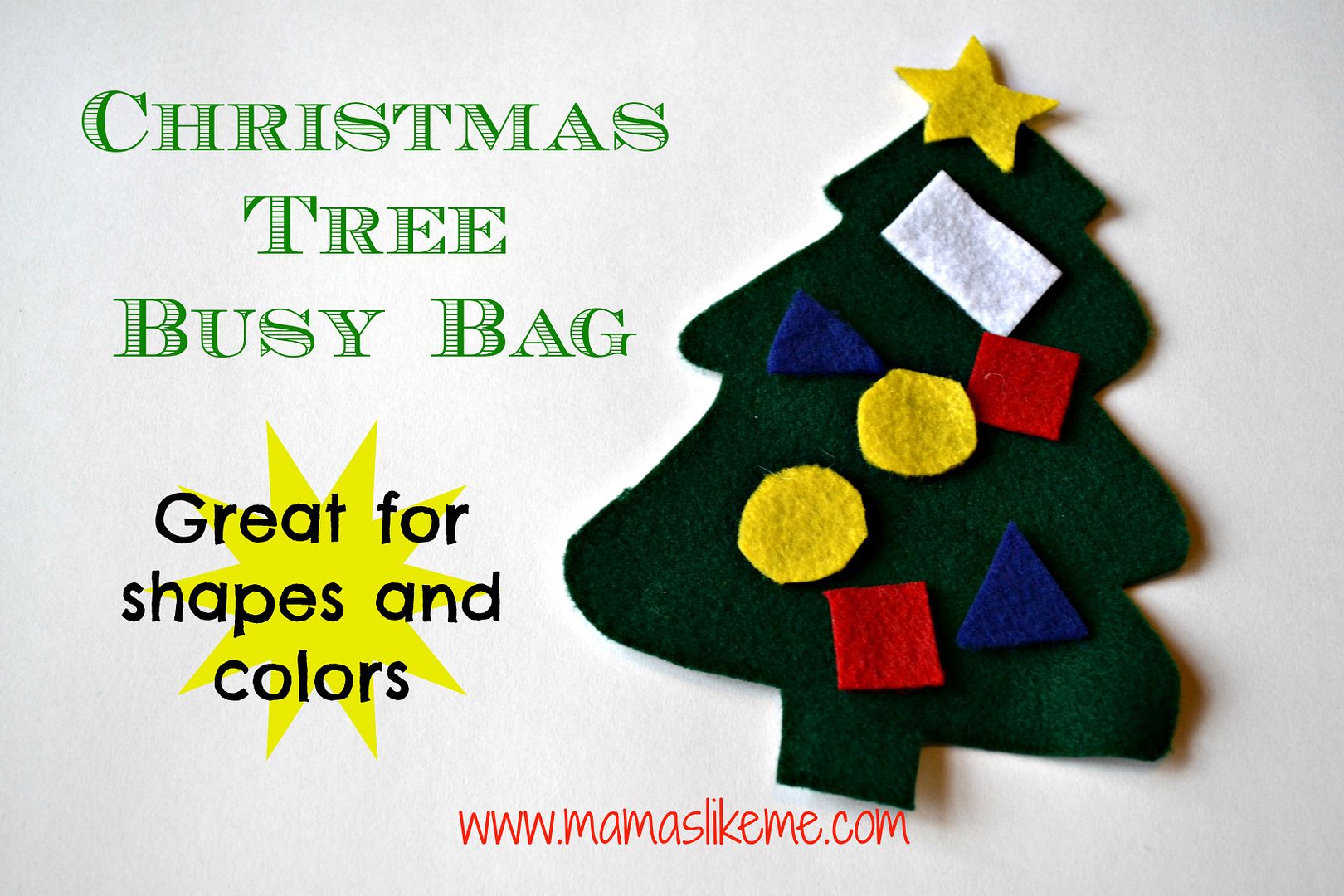 We had fun decorating our trees. And then we raced to see who could find the different shapes and colors the fastest.

To work on our storytelling skills, we did dictated writings about our Christmas Tree. The kids painted paper plates and then I cut out a shape that resembled the top of an ornament and we wrapped them in aluminum foil. The kids glued their ornament tops to their paper plates and I wrote their names on their ornaments. Then, I prompted them to tell me about their Christmas Trees. As they talked about their favorite ornaments and what was on their tree, they got to watch me forming letters and writing down their words. This helps little ones make the connection that verbal speech can be written down. Then, we read them together and they drew a picture of their Christmas tree on the back. For more information about the benefits of dictated writing experiences, you can check out this article from
Reading Rockets.
One of my favorite things to do with the kids is to incorporate hand and footprint art into our themes. I know, as a mom, these are always my favorite things for my boys to bring home from school. This week, we made handprint Christmas trees.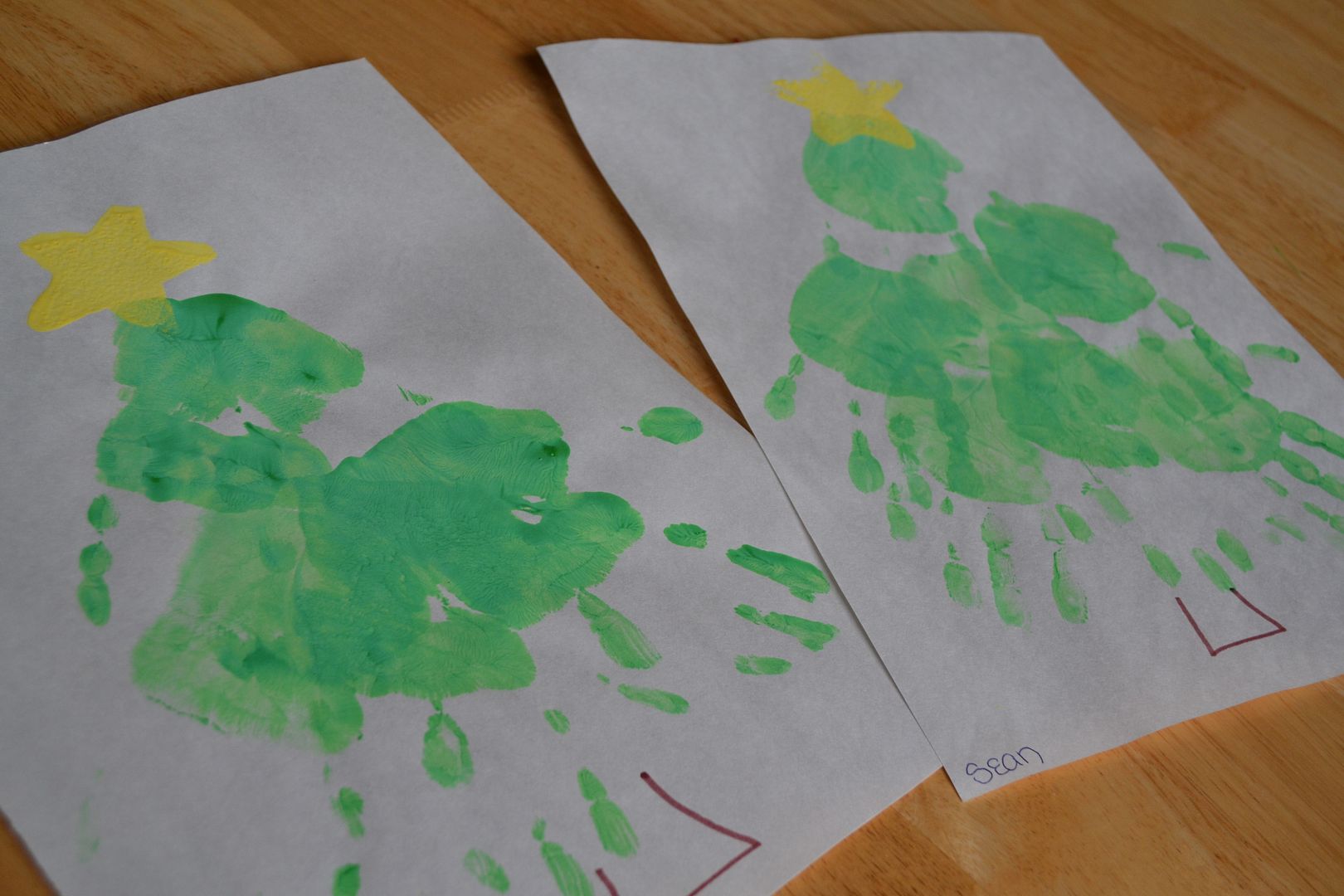 We also got messy making these fun Christmas Tree cones out of ice cream cones, green icing, marshmallows, and some leftover Halloween candy :)
And, for a special treat, we read and watched The Grinch Who Stole Christmas. The kids thought it was so funny to watch the Grinch shove the Christmas tree up the chimney.
My hope is to spend the last few days until Christmas baking and making some fun ornaments. If you're looking for ornament ideas, be sure to check out our
Salt Dough Ornaments
and the many, many ornaments listed on our
31 Days of December Crafts
!
Want more ideas for spending time with your kids? Be sure to follow us on
Facebook
or
Pinterest
and
sign up for emails
to keep up with all the latest crafts, activities, and kid-friendly recipes!