I loved the idea of
Pasta Turkeys
from Living Life Intentionally so much that I decided to give it a whirl with some of our
dyed elbow macaroni
. The kids were really focused working on this craft that works on colors and fine motor skills.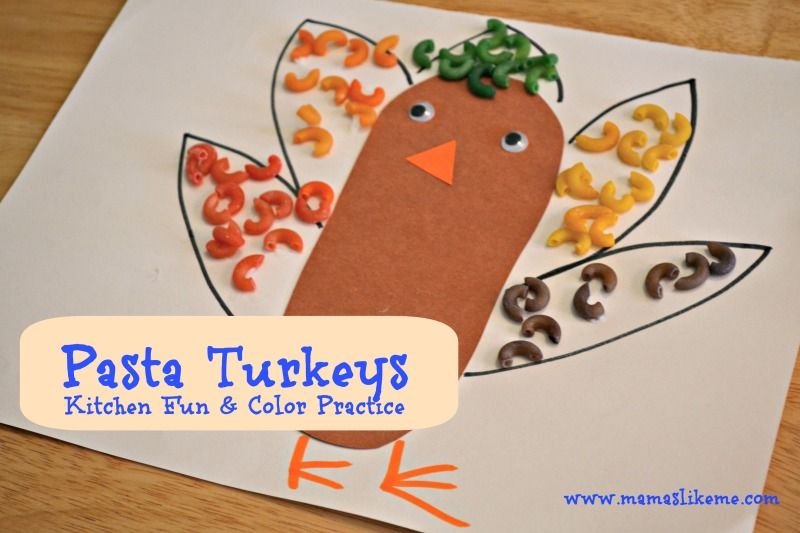 First, we traced and cut out everyone's shoe for the body of the turkey.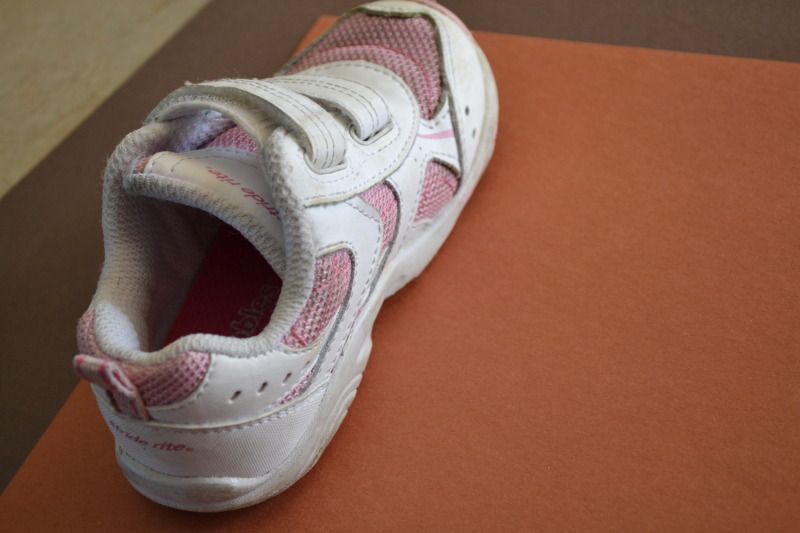 Then, I drew feathers with markers for each color noodle. Now that I'm typing this, I realize that I should have drawn the feathers in COLOR and let the kids match the colors. Oh well...next time :)
Then, we took the noodles one color at a time and filled in the feathers. The kids added glue in dots to one feather at a time for their noodles. I repeat, if you are doing this craft with toddlers and young preschoolers (and you want each feather to be a different color) you'll want to only give them one color at a time to work with. This also reduces the number of noodles that end up on the floor.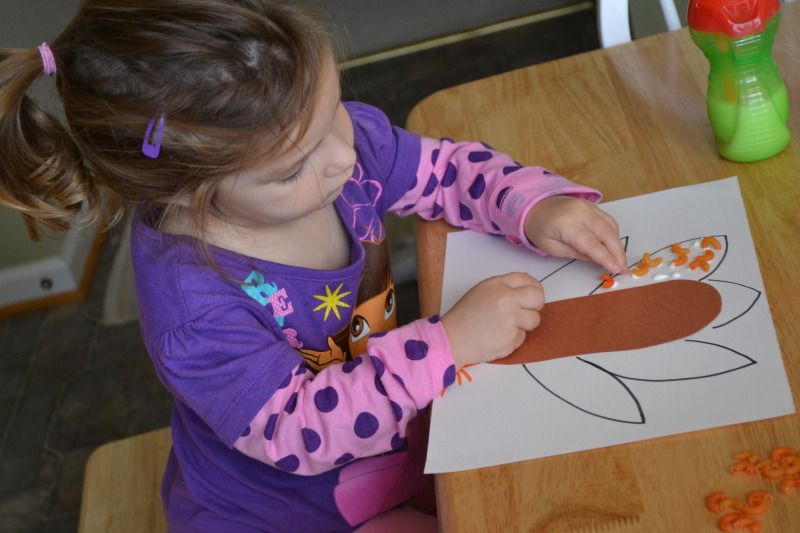 After all the noodles were added, we used orange and red construction paper to add a beak and gobbler to our turkeys. By this point, my youngest kids reached their limits for sitting still, but the older kids used crayons to add backgrounds to their turkeys.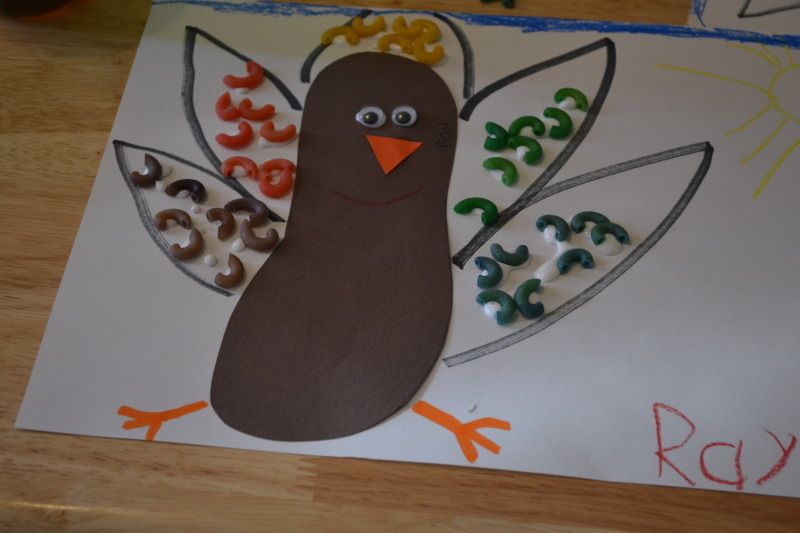 If you were using these in the classroom, this would be a great way to introduce setting into the project and have the kids give a short dictation about what their turkeys were doing.
Want more ideas for spending time with your kids? Be sure to follow us on
Facebook
or
Pinterest
and
sign up for emails
to keep up with all the latest crafts, activities, and kid-friendly recipes!