Halloween has come and gone! The kids were adorable in their costumes, said their "trick or treats" and "thank yous" and came home with a TON of candy....that you now have to figure out how to get rid of (without eating it all yourself! Yes, I know that trick!!).
Last week, we used up some of our candy practicing some important math and science skills.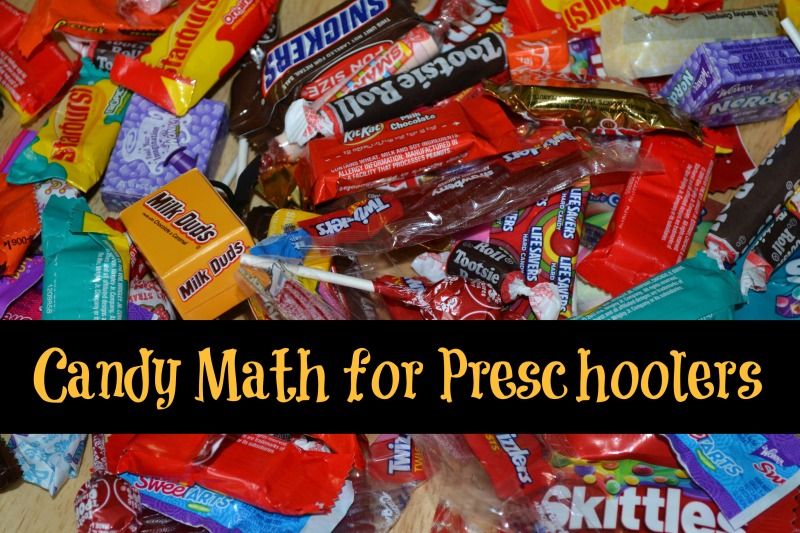 First, we sorted all of the candy into piles by type and gave them practice classifying like real scientists. (This also helped me grab out my favorites - HA!)
I made up a simple color sorting mat out of construction paper and we spent some time sorting our Skittles. Make sure you have some baby wipes nearby to wipe off sticky little hands.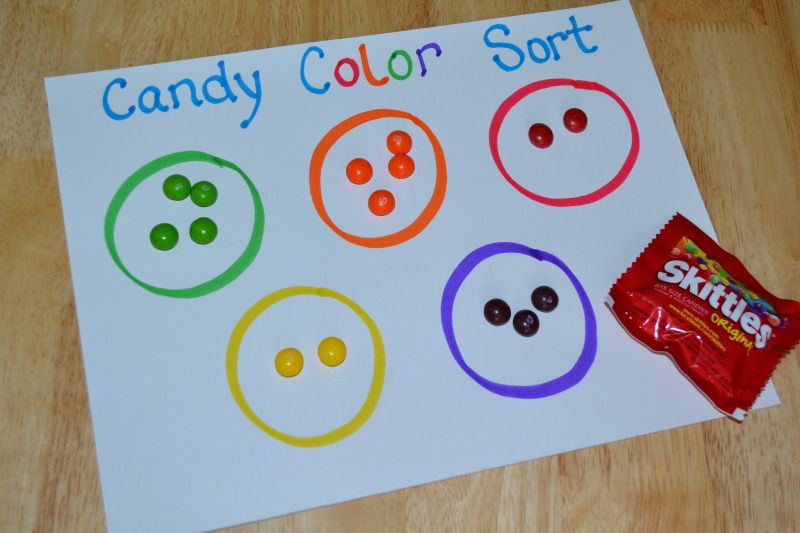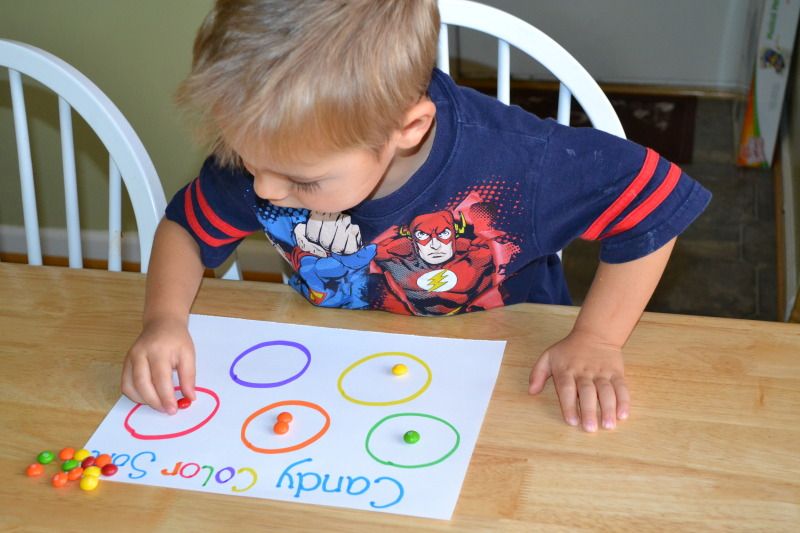 Then, we counted them and found out which one had the most and the least and how many Skittles we had in all.
When the rest of the kids got home, we graphed our favorite candy on a large sheet of chart paper using Post-It notes.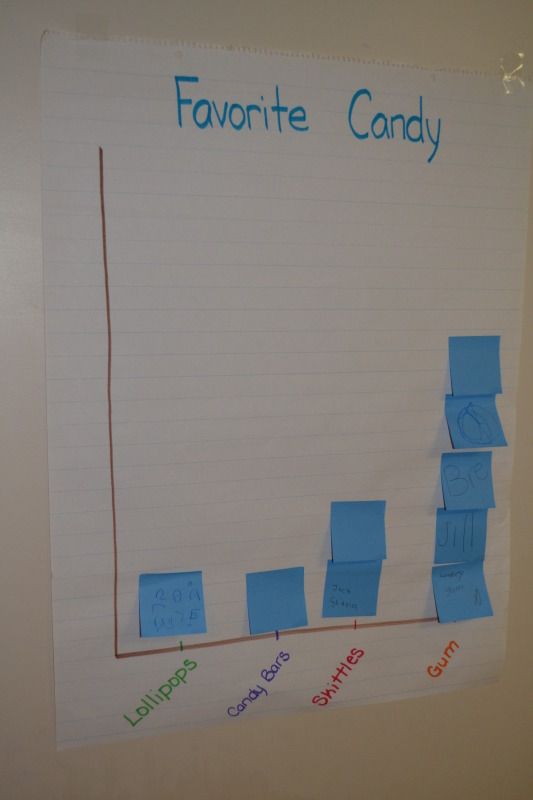 This is also a fun way to introduce Venn-Diagrams. How many like chocolate? How many like Lollipops? How many like both?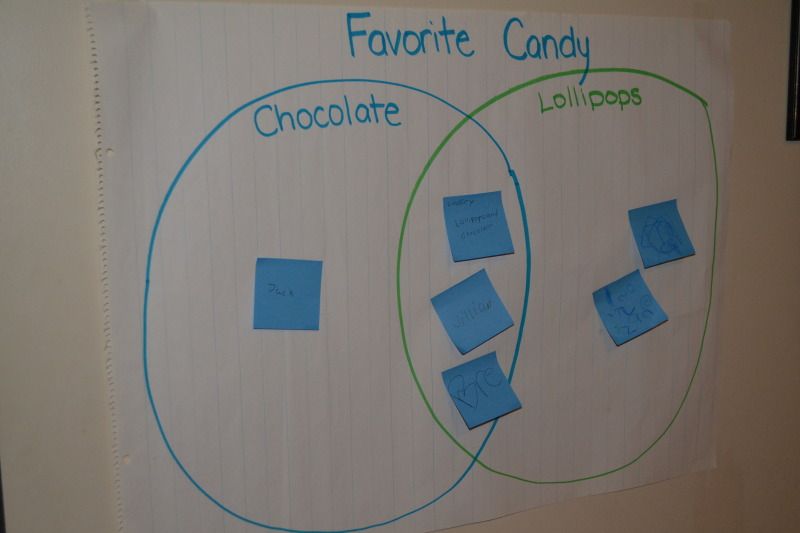 Next week, we'll be doing some
candy science experiments
and using it to make some candy cookies. I also love the idea of having the Tooth Fairy come to collect the leftover candy and leave a special treat (book, craft supplies, small toy, etc.) in it's place. That Tooth Fairy is pretty handy!! If you're looking for other ideas, be sure to check out our post on
5 Uses for Leftover Halloween Candy
.
Want more ideas for spending time with your kids? Be sure to follow us on our NEW Facebook page or Pinterest and sign up for emails to keep up with all the latest crafts, activities, and kid-friendly recipes!