Every now and then we try to do something a little fun and different for our after school activities. Sometimes it's a craft and sometimes it's a snack. The other day, we put together these fun troll smiles and the kids had so much fun! They're already asking when we can make them again.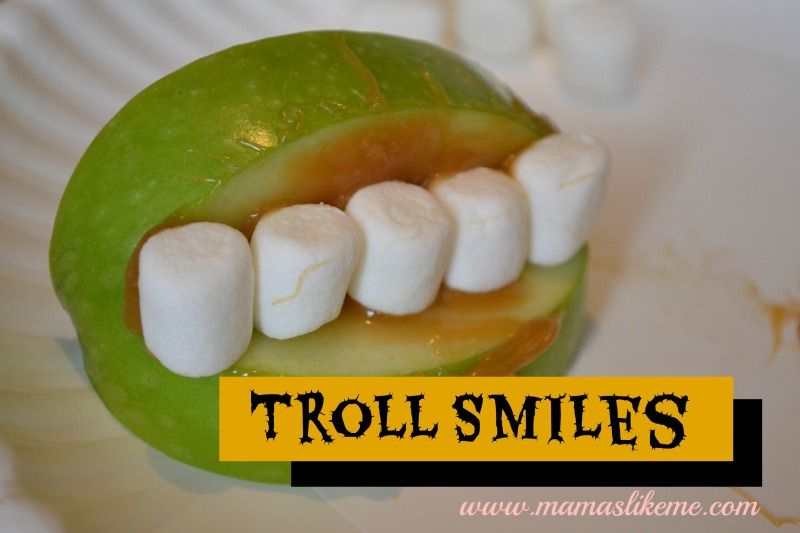 For our snack we used:
apples
caramel dip
marshmallows
Before the kids got home, I cut the apples into fourths and cored them.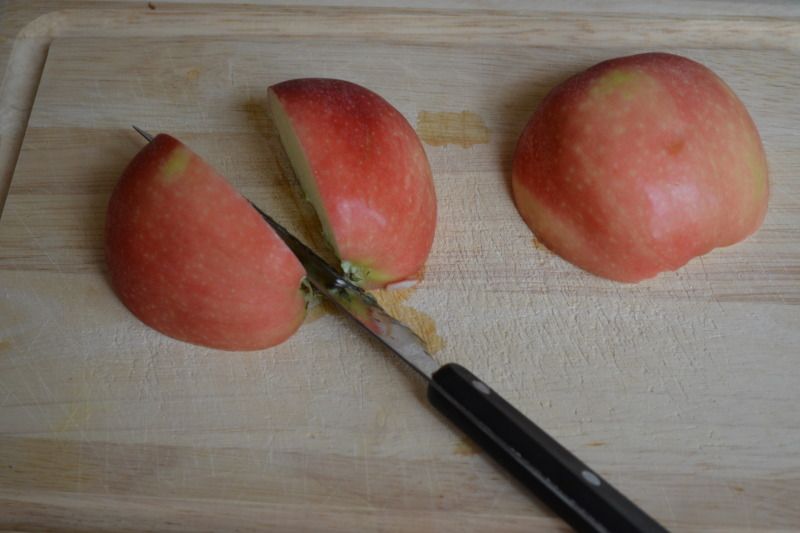 Then, I cut out little triangles to make the "mouth" shape. You could use slices of apples, but cutting them this year made it easier for the apples to hold the dip and kept everything together.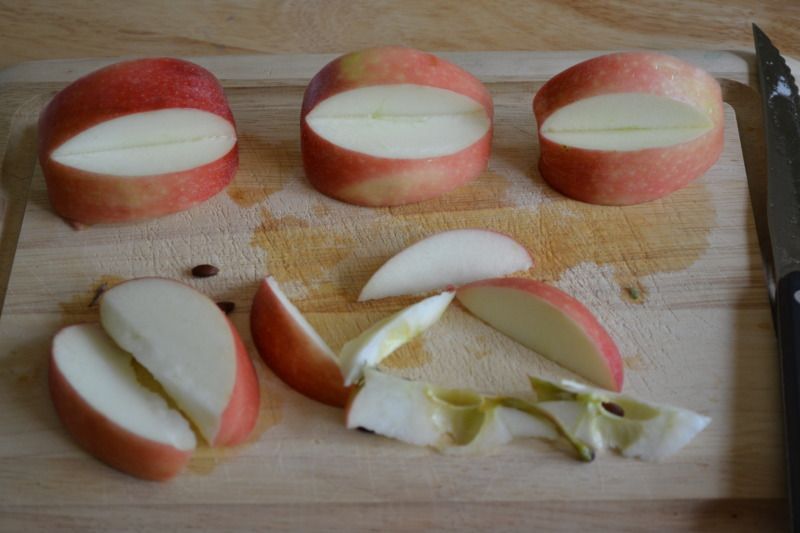 The kids each got a paper plate with an apple mouth, a spoonful of caramel dip, a plastic knife, and some marshmallows. This made clean-up a lot easier when working with a bigger group of kids :)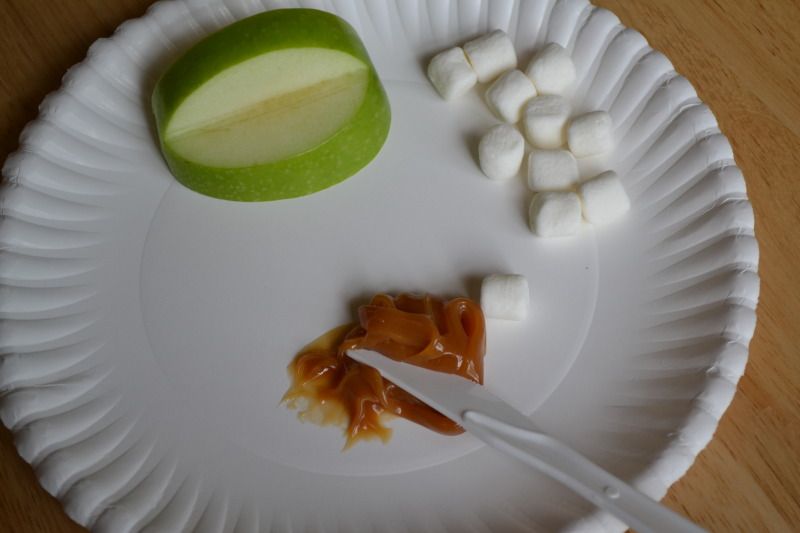 The kids spread the caramel in their apples...
And then put the marshmallows in for teeth!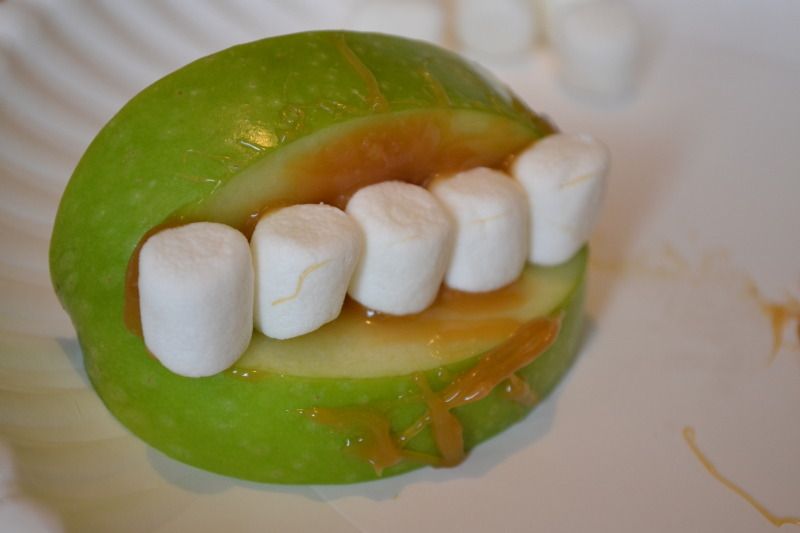 We had lots of gooey variations on the troll smiles...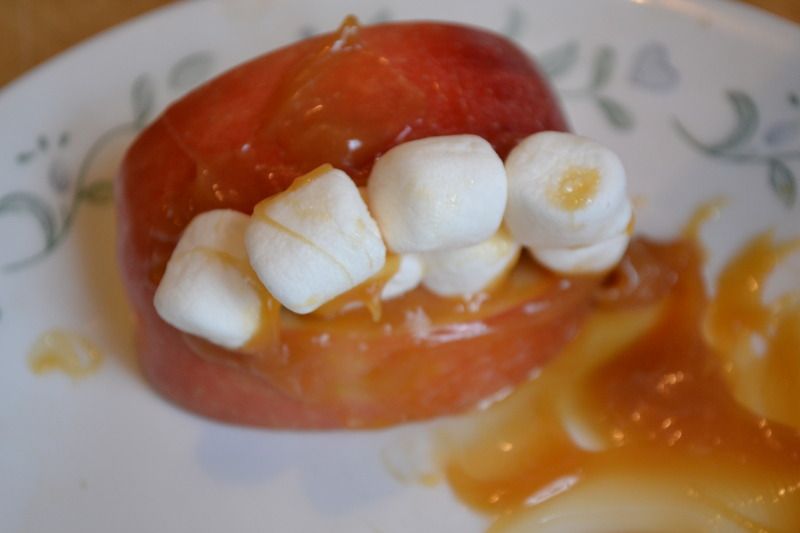 And even one apple frog :)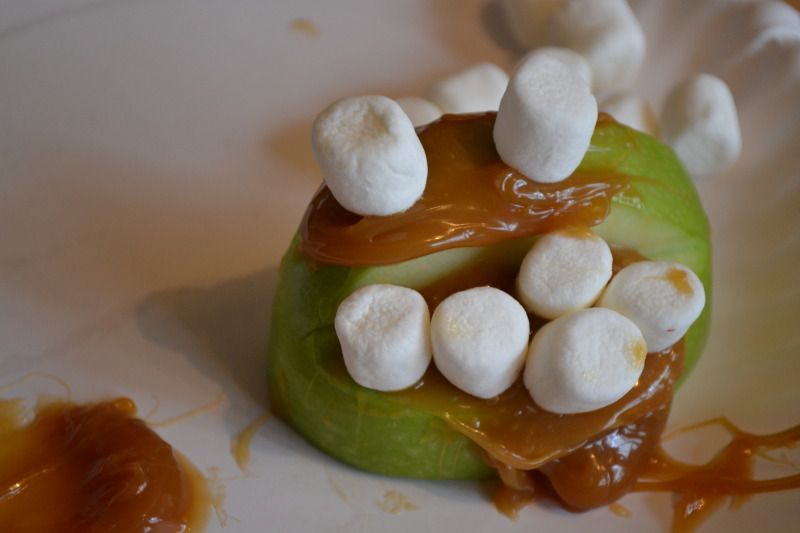 The rest of the apples and marshmallows were quickly devoured and the kids took off to play. Thankfully, clean-up just meant throwing away the plates and wiping up the table!
Happy Halloween Nibbling!
Want more ideas for spending time with your kids? Be sure to follow us on our NEW Facebook page or Pinterest and sign up for emails to keep up with all the latest crafts, activities, and kid-friendly recipes!