November is just around the corner and it's time for me to start planning crafts and activities for the Daycare Kids. It's a time for us all to remember all our blessings and to enjoy the extra time with friends and loved ones. As we gear up for Thanksgiving, we've got lots of turkey and Fall crafts in the works. I hope you'll find lots of great ideas to help you make the most out of your time with your little ones :)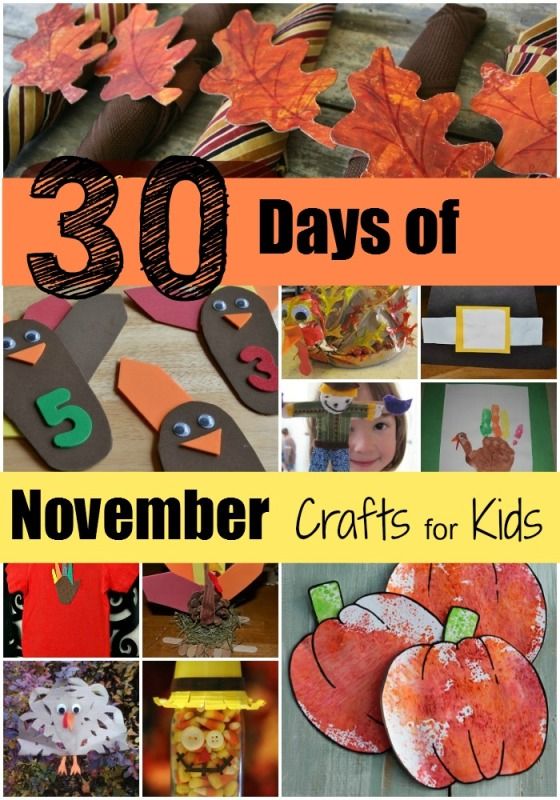 Here are some of our favorite crafts from last year:
And here are some new ones from some fabulous sites that we're looking forward to trying this year!
8.
The Tree of Thanks
- In Lieu of Preschool
9.
Turkey Handprint Shirt
- See Vanessa Craft
10.
Coffee Filter Fall Twig
- Mama Scout
11.
Candy Corn Scarecrow
- Housing a Forest
12.
Popsicle Stick Scarecrow
- Projects for Preschoolers
13.
Autumn Discovery Bottles
- Playful Learners (Great for babies and toddlers)
14.
Fall Leaves Matching Game (printable)
- Mama Miss
15.
Turkey Napkin Rings
- Crafty Moms Share or
Leaf Napkin Rings
- Happy Hooligans
16.
Thankful Heart Turkey
- CraftoArt
17.
Pasta Turkeys
- Living Life Intentionally
18.
Paper Bag Turkey
- The Golden Gleam
19.
Nature Family
- Kitchen Counter Chronicle
20.
Coffee Filter Tie Dye Turkey
- Busy Kids = Happy Mom
21.
Thanksgiving at the Tappletons' (Story & Craft)
- JDaniel4's Mom
22.
Paper Plate Turkeys
- My Buddies and I
23.
Turkey Snowflake
- Local Fun for Kids
24.
Seasonal Sensory Bins
- The Good Long Road
25.
Pumpkin Pie Play Dough
and
Spin Art Turkey
- 2 Big 2 Little
26.
Felt Leaf Bunting
- Celebrations
27.
Kool-aid Pumpkins
- Housing a Forest
28.
Fall Tree Craft
- All Done Monkey
29.
Autumn Fingerprint Tree
- The Fairy and the Frog
30.
Fall Wind Chimes
- Red Ted Art
Want more ideas for spending time with your kids? Be sure to follow us on Facebook or Pinterest and sign up for emails to keep up with all the latest crafts, activities, and kid-friendly recipes!