Oh Pinterest! How I love you! And, oh how I despise you! You give me such great ideas and then make me feel totally inadequate for not making every day filled with incredible meals and impressive DIY!!
For example, there have been some totally amazing pins lately for the first day of school. Everything from crafts, to Bento Box lunch creations, and first day of school parties. It's completely overwhelming!! I don't have time to create intricate scenes of the ocean in my child's lunchbox and I have no desire to turn my backyard into a classroom complete with desks and chalkboards so I can serve cupcakes and ice cream to the entire neighborhood!! There, I admitted it!
BUT...
I do want the first day to be special! So, here are some ideas for SIMPLE things that you can do to make your child's first day extra special without causing any gray hairs.
1.
Getting Ready
- Have your child pick out their clothes and lay them out the night before. Make sure all their supplies are ready (if you haven't already taken them to the school) and be sure to read a great Back to School story before bed. We especially like
The Kissing Hand
.
2.
Breakfast
- Of course you know that kids need to eat breakfast before school so why not make the first day's a little special. Add some chocolate chips to the pancake batter and make an A+ out of whipped cream or make a fun face in their oatmeal out of apple slices and blueberries. It's quick and easy, but it makes a big impression!
3.
Photo Op
- Don't miss out on capturing a photo of your child on the first day. Yes, you can include all those wonderful props being pinned like the painted wooden numbers for each grade, or you can just grab a quick shot outside the front door or while they're at the bus stop. I personally like taking both and then using a free site like PicMonkey to add the year and your child's name with "First Day of ______". Last year, I even climbed on the bus and took a photo of the kids in their seats. Make sure you have a nice bus driver before attempting this though and be prepared for some odd looks. Don't worry, your kids will thank you for this one day :)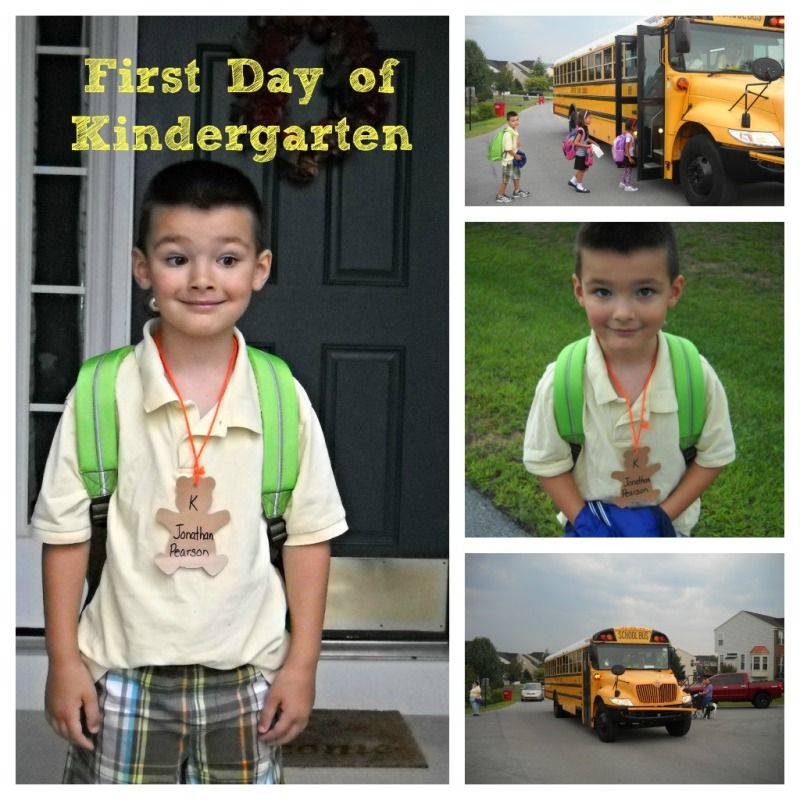 4.
Teacher Gifts
- As a former teacher, I can tell you that it makes a BIG impression when you send in a little something for the teacher on the first day. This does NOT have to be a big expense. Little homemade trinkets are fabulous for this. It's a great time to let your child make a homemade pencil holder for their new teacher's desk or even send in some baked goods or flowers picked from the front yard. Be sure to have your child include a note telling the teacher a little about themselves. This year we're using this sweet idea from
It's Overflowing
:
5.
Lunch
- I am not going to suggest that you create an elaborate lunch or even pull out the cookie cutters (although a school bus shaped sandwich would be adorable). A simple thing to do, though, is to send a quick note in their lunchbox telling your child that you love them and that you hope they're having fun in _____ grade! If you read The Kissing Hand, try tracing your own hand and sending your note on the hand with a Hershey Kiss taped to it.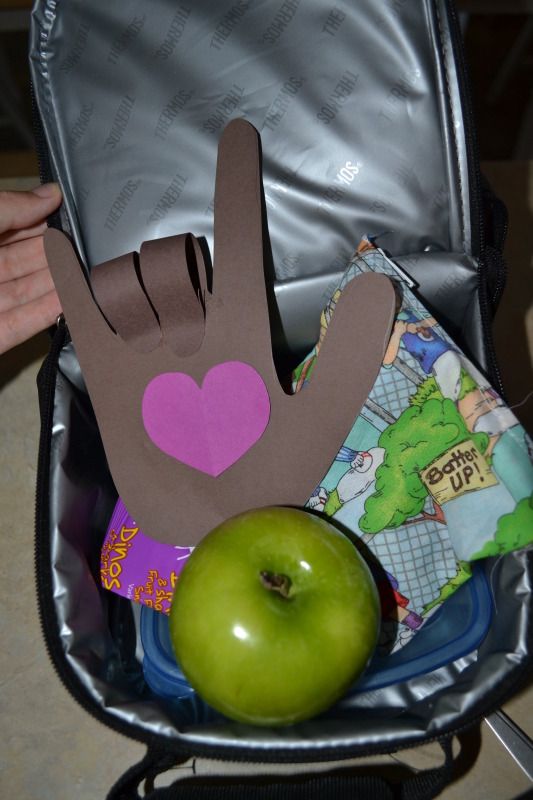 6.
After School Snack
- Milk and cookies are the quintessential first day of school snack. Go ahead and indulge with your child and use that time to let them tell you all about their first day. If you're looking for some easy recipes, check out our
Recipes
tab. My kids especially like the
Pudding Cookies
and the
S'mores Bars
. If you want to celebrate with the neighborhood kids, grab some Popscicles and let them sit out on the porch and socialize :)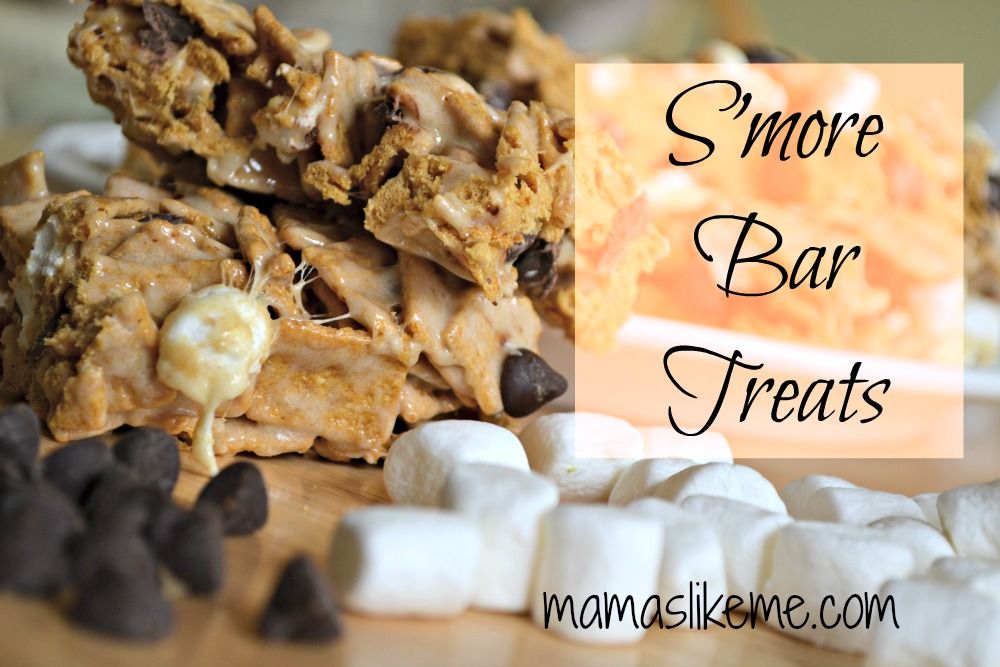 In the end, the most important thing is that you let your child know how much you love them and how excited your are for them in their new year of school! Thankfully, showing love and excitement does not require hours of creating Bento Boxes or Party decorations!!