Last week we were all about
Caterpillars
with our focus on The Very Hungry Caterpillar by Eric Carle. This week, we continued our Eric Carle bug adventures. One of our crafts was to make these symmetry butterflies. The older kids were able to identify the line of symmetry going down the middle of the butterfly where both sides looked like mirror images of each other. The younger kids listened in, but mainly enjoyed the magic of painting one side and then making it appear on the other!
For this craft we used:
Construction Paper
Washable Paint in various colors
Paintbrushes
Paper Plates
Markers
Glue
1. First, I made a template of the butterfly wings on white construction paper by folding the paper in half and drawing one butterfly wing. The older kids used these to trace and cut out their wings while I cut out wings for the younger kids. (Make sure to fold the paper first and then have them trace on the side that is folded. This will ensure that the wings are the same on both sides.)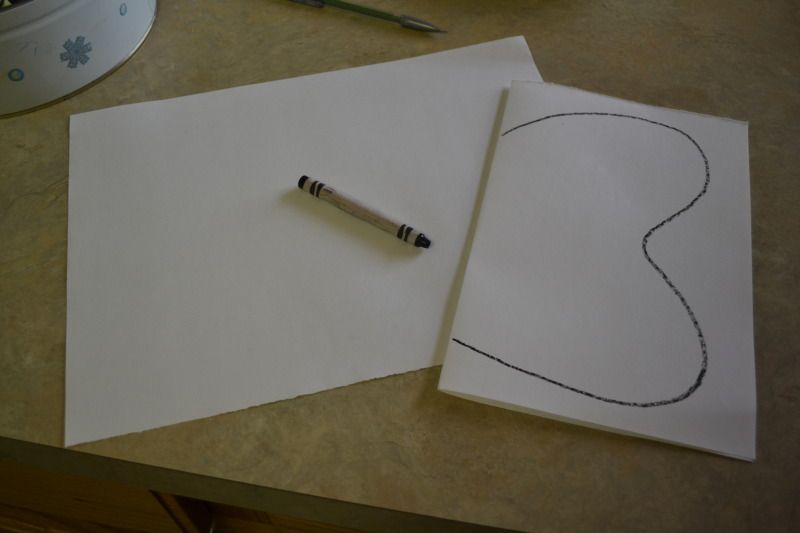 2. The kids then painted one half of their butterfly wings. Then, we folded the wings over and pressed the two sides together to transfer the paint to the other side. *Make sure that the kids use enough paint to transfer and that they fold them over before the paint dries.
3. Open up your butterfly wings and set them aside to dry.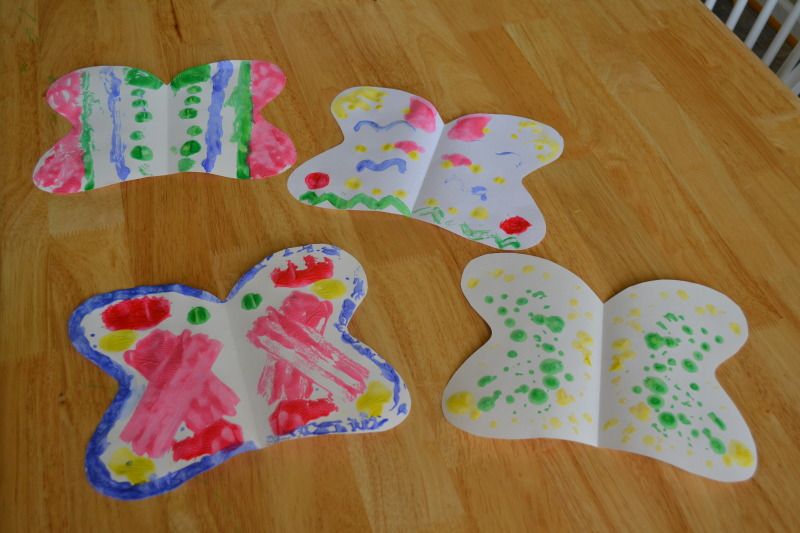 4. Then, we made a template for the butterfly head and body. Again, the older kids traced their own template and practiced cutting out their body.
5. After the wings dried, we glued our bodies to the wings and used markers to draw a face on the butterflies.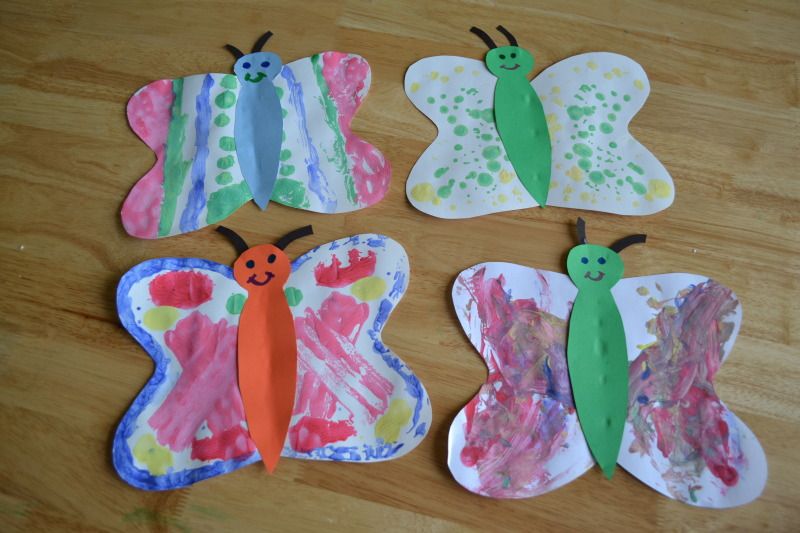 *You could also add string to make your butterflies "fly" or hang them in a classroom.
This was a great math review for the older kids. I always like to introduce my kids to math vocabulary and use it in our lessons to get them comfortable with the ideas before they learn about them in school. Plus, it's a pretty cool "magic trick" for the little ones :)
Thanks for stopping by! I'd love to hear from you in the comments and have you join us back again!
Want more ideas for spending time with your kids? Be sure to follow us on our NEW Facebook or Pinterest pages and sign up for emails to keep up with all the latest crafts, activities, and kid-friendly recipes!