Want more ideas for spending time with your kids? Be sure to follow us on
Facebook
or
Pinterest
and
sign up for emails
to keep up with all the latest crafts, activities, and kid-friendly recipes!
Lately, we've been relying on water activities to beat the heat wave! Here are some fun games that we've used with the daycare kids and at my son's birthday party:
1.
Sponge Relay
- For this game, all we used were two buckets (or one for each team), at least one sponge for each team, and a large container of water. I filled our red wagon up with water for the games, and then afterwards, the little kids used it as a water table. I divided the kids into two teams and lined them up across from their bucket. One at a time, each member of the team grabbed a sponge and ran to their bucket. Then, they squeezed out as much water as they could and ran back to their team so the next person could go. At the end of the allotted time, we measured to see who got the most water in their bucket. You could add math into this game by getting exact measurements with measuring cups or beakers and graduated cylinders.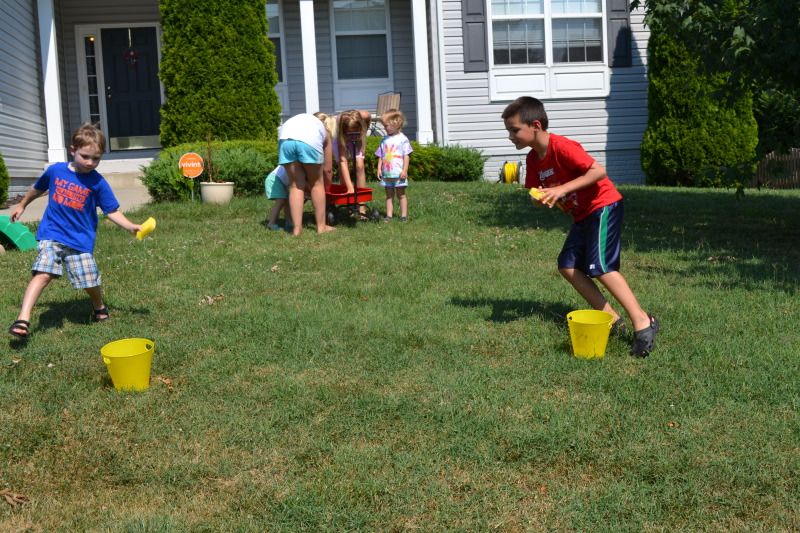 2.
Drip, Drip, Drench
- This game was by far the kids' favorite! It's basically "Duck, Duck, Goose" with a sponge. The kids sat in a circle and one person was "it" first. They walked around the circle, dripping the sponge on everyone's head and repeating "drip, drip, drip..." until they got to the person they wanted to "DRENCH"! After awhile, this game dissolved into "Drench, Drench, and more Drench", but the kids loved it!!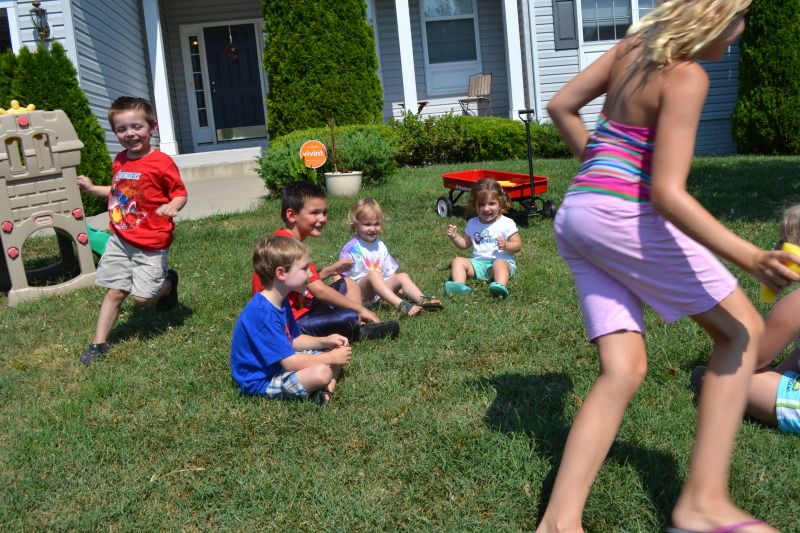 3.
Sponge Bullseye
- For this game I drew a bullseye and assigned a points value to each circle of the target. The kids stood on the starting line (which in our case was different shapes) and tossed their sponge at the target.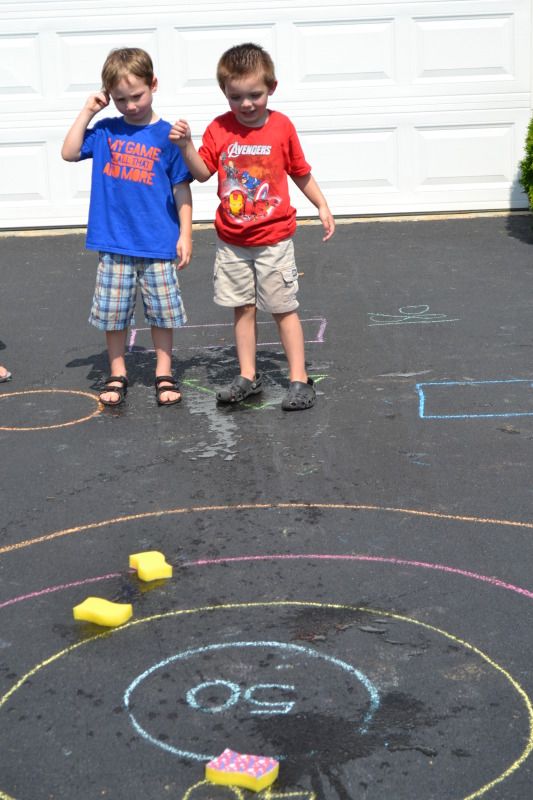 I put the kids on teams and let each person on the team toss a sponge. Then, the kids worked together to add up their points.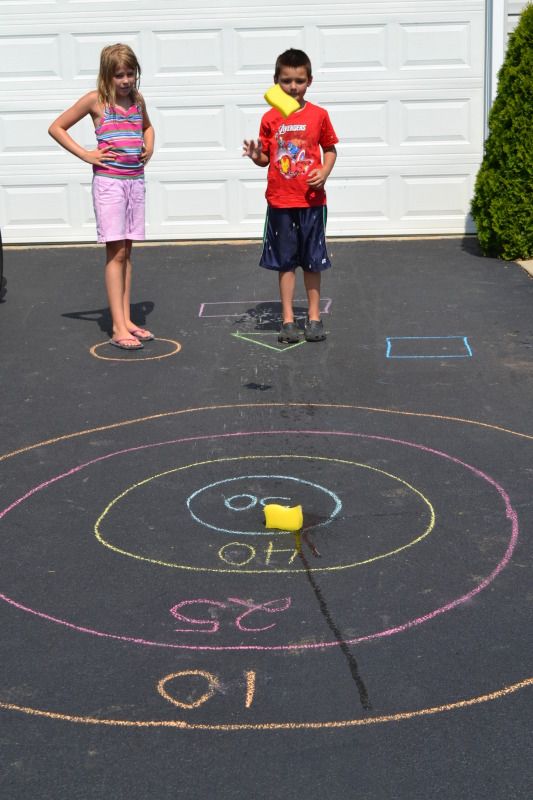 You could use any number of points to differentiate this for the age of your child. We also turned the game around and had the little ones aim their sponges for different shapes.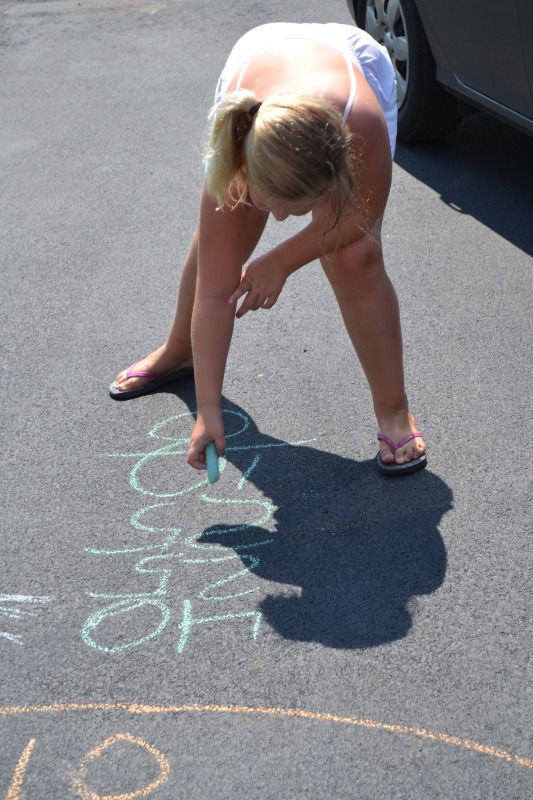 You might also like: