We had some crazy weather last week that kept us inside guessing as to when the rain and thunderstorms were going to start. To keep the little ones occupied, I whipped up a batch of this easy window paint and let them decorate the windows in the kitchen and on our back deck. They had so much fun! The older kids painted neighborhoods complete with pets and scenery. The little kids had fun painting circles and shapes and then filling in the entire window. We left our creations up that day and then I set my older boys loose with water guns on the deck to clean up the windows. The windows in the kitchen cleaned up easily with a warm dish towel and a wipe down with our homemade window cleaner.
To make your own window paints, all you need is:
Dishwashing soap (I actually ended up using bubble bath since I still had quite a bit left from our bubble bath paints)
Washable paints in various colors
That's it!! I love an easy activity that I already have everything for :)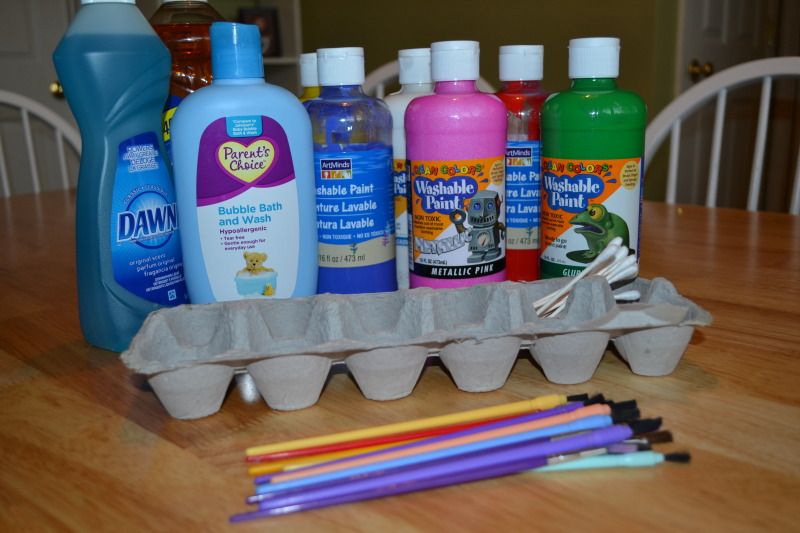 For each color, you'll want to mix equal parts dishwashing soap with washable paint. I used leftover egg cartons and cut each one in half so each pair of children could share 6 colors. You could also use baby food containers, applesauce containers, or ice cube trays for this.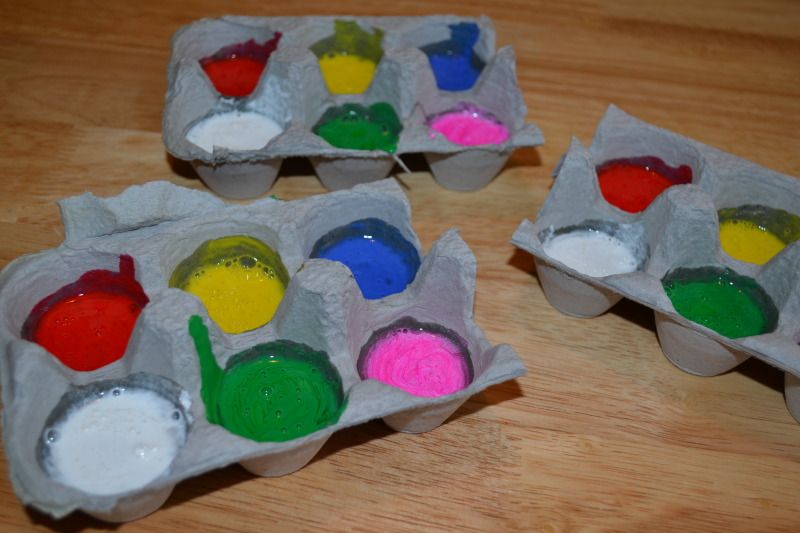 To paint our creations, we used Q-tips and paintbrushes.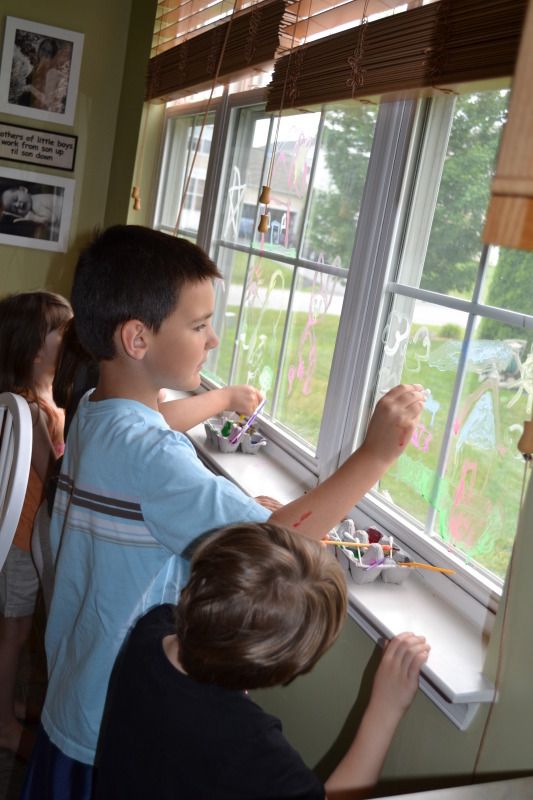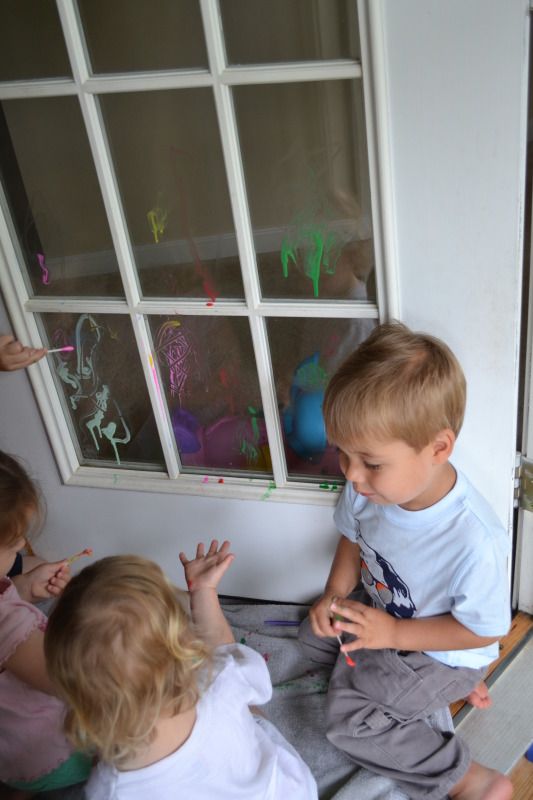 This is definitely a great rainy day activity!!
Thanks for stopping by! I'd love to hear from you in the comments and have you join us back again!
Want more ideas for spending time with your kids? Be sure to follow us on our NEW Facebook or Pinterest pages and sign up for emails to keep up with all the latest crafts, activities, and kid-friendly recipes!