Oh, how I wish I was lounging on the beach! Alas, we're stuck here for awhile! But, that doesn't mean that we can't have some fun with beach crafts. This one took us two days to complete, but the kids had so much fun reading about the beach and adding fun things to their letters.
For this craft, we used:
White construction paper
Blue and yellow paint
Sand
Seashells
Ocean/Beach stickers
Foam Fish
Sand Dollars
Construction Paper scraps
Crayons
Glue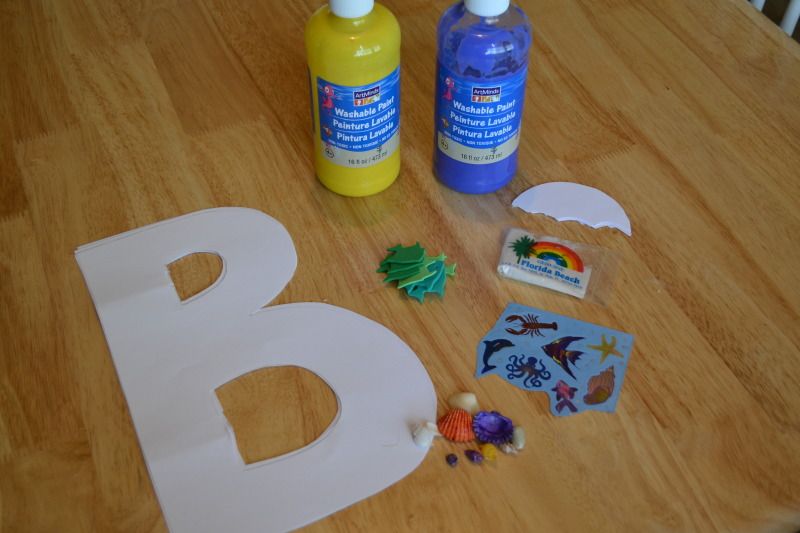 To prep for this activity, I cut a large 'B' out of white construction paper and drew a squiggly line to divide it roughly in half.
1. Using the blue and yellow paints, the kids finger-painted the top of their 'B' blue to represent the ocean and the bottom yellow to represent the sand.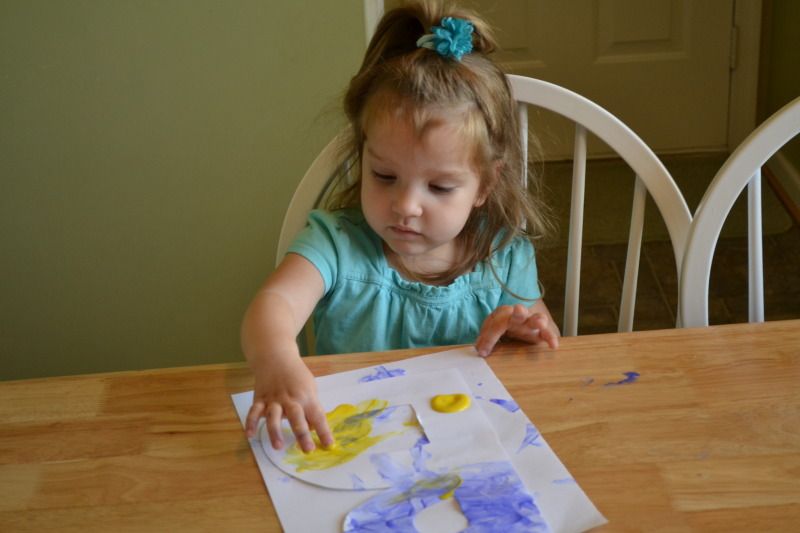 2. Then, we sprinkled the yellow paint with white sand and left our letters to dry overnight.
3. The next day, I gave each child an umbrella top shape out of white construction paper and let them use crayons to decorate their umbrellas.
4. Then, we used construction paper scraps to make the pole for the umbrella and a beach towel.
5. Using glue, we attached our towels, umbrellas, seashells, and sand dollars to the "sand" side of the 'B'.
6. Then, we used stickers and the foam fish to fill the ocean side.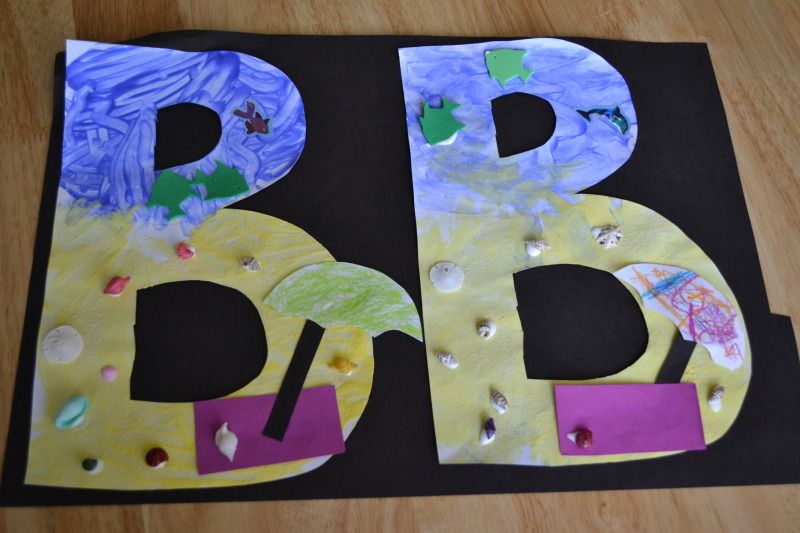 If you're looking for some more great Beach activities for preschoolers be sure to check out
The Preschool Toolbox
.
I also recommend our
Homemade Moon Dough
for some indoor beach play!
Thanks for stopping by! I'd love to hear from you in the comments and have you join us back again!
Want more ideas for spending time with your kids? Be sure to follow us on our NEW Facebook or Pinterest pages and sign up for emails to keep up with all the latest crafts, activities, and kid-friendly recipes!